Whole Foods Market Says These Are Going To Be 2019's Biggest Beauty & Wellness Trends
Contributing Health & Nutrition Editor
By Stephanie Eckelkamp
Contributing Health & Nutrition Editor
Stephanie Eckelkamp is a writer and editor who has been working for leading health publications for the past 10 years. She received her B.S. in journalism from Syracuse University with a minor in nutrition.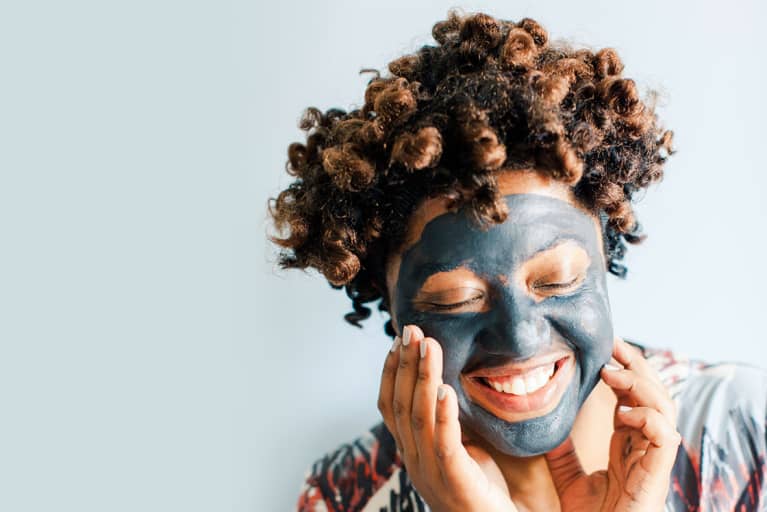 Our editors have independently chosen the products listed on this page. If you purchase something mentioned in this article, we may
earn a small commission
.
Whole Foods Market just released their first-ever list of the top beauty and wellness trends for the year—and we are all about it.
Created by Whole Foods Market's global beauty buyers (people who are literally paid to be on top of what's just around the bend), the list reflects a continued shift toward achieving beauty holistically and ethically, and in a way that's in line with the latest science. Featuring everything from probiotic- and veggie-enhanced skin care products to purchases that support your sleep habits and the ethical treatment of animals, this forecast has everyone here at mbg excited about the way things are evolving in the industry.
Here's a summary of the trends they chose, plus some top picks in each category:
We love some kale, spirulina, and even a scoop of adaptogenic mushroom powder in a smoothie. But increasingly, skin creams and serums are being infused with powders, extracts, and oils derived from these nutrient-packed ingredients. From avocado sheet masks to reishi-mushroom-enhanced hand creams and highlighters that tame age-accelerating free radicals, you'll be noticing more ingredients from your fridge and pantry showing up in the beauty aisle this year.
Try it: The new Acure Brightening Super Greens Serum with kale, spirulina, and broccoli seed oil delivers a potent antioxidant punch to enhance your skin's glow factor, while Shea Moisture's new activated charcoal in-shower mask hydrates as it detoxifies, thanks to the addition of green coconut. We're also really into the skin-calming properties of Youth to the People's Adaptogen Deep Moisture Cream featuring reishi and ashwagandha.
Here at mbg, we've long preached that our outward appearance is often a reflection of what's going on inside—from our stress and anxiety levels to our nutrient status. And that science-backed concept is now being reflected in the beauty industry. Case in point: Sales of collagen supplements, which help plump skin, boost our natural glow factor, and enhance the health of our hair and nails, are booming, and we'll only be seeing more of them in the form of collagen-infused chews, shots, protein powders, and waters this year. Powders containing probiotics and other skin-enhancing nutrients like vitamin C are also becoming more prevalent, highlighting the gut's role in skin health and the role of specific vitamins in enhancing the production of collagen in the body.
Try it: Amazing Grass Chocolate Rose Amazing Protein Glow features plant-based protein along with a variety of nutrients like vitamin C-rich acerola cherry and kale, which help support your body's own collagen production.
The beauty industry has long been in a questionable position when it comes to the ethical treatment of animals. And while the idea of testing beauty products on animals, and using animal-derived ingredients in makeup, has always seemed somewhat unsettling, it's only recently that companies are making a big shift—due in large part to increased consumer awareness. In fact, I can't seem to go a day without receiving an email about a new vegan lipstick or product line, and even the New York Times recently published an article titled "Why You Should Care About Vegan Beauty." If you haven't already, prepare to notice this trend in the form of more and more products featuring third-party certifications like Leaping Bunny. Happily, the natural plant-derived pigments and staying power of vegan cosmetics is now starting to rival that of conventional makeup brands as well.
Try it: Personally, I'm a huge fan of INIKA Organic's Long Lash Vegan Mascara, which never clumps and always gets me compliments. The mbg staff is also somewhat obsessed with vegan indie cosmetic brand W3LL PEOPLE and their Bio Baked Bronzer Powder, which offers the perfect natural glow for spring.
More than ever before, experts say that skimping on sleep is making us fat, sick, inflamed, and imbalanced—and no superfood-infused smoothie is going to counter the damaging physical and mental effects of inadequate shut-eye. "Sleep is by far my No. 1 priority for people trying to get their health in check," health and hormone expert Amy Shah, M.D., recently told mbg. And, increasingly, people are catching on to this idea by adopting calming nighttime rituals like diffusing essential oils, taking an Epsom-salt-infused bath, or simply turning off all screens early. So it's no surprise that we'll be seeing more products that naturally promote calm, counter stress, and help lull you into a peaceful slumber—from supplements containing balancing nutrients like ashwagandha and GABA to soaps and bath bombs infused with calming valerian root and lavender.
Try it: Experiment with natural herbal sleep aids like valerian, chamomile, and lemon balm in the form of herbal tea blends from brands like Traditional Medicinals. Or take a relaxing pre-bed soak with EiR NYC Post Session Salts, featuring magnesium-rich Epsom salts and bergamot essential oil, both of which naturally promote calm.
5.
Microbiome-friendly beauty
Probiotics aren't just for bolstering gut health anymore. The more we learn about the bacteria on our skin, the more we realize that it might be there to protect us, and our health editor recently reported a story on the growing trend of probiotic-infused skin care to combat conditions such as eczema, acne, inflammation, and overall aging. Whole Foods Market is also betting on probiotics as the next big beauty ingredient, citing an influx of topical beauty brands that are attempting to leave good bacteria on skin with new gentle, microbiome-friendly products containing probiotics and the prebiotics that feed them.
Try it: Pacifica Coconut Probiotic Mineral Sunscreen contains coconut-derived probiotics to soothe sun-induced inflammation. Or try out the Marie Veronique Probiotic+ Exfoliation Mask, featuring enzymes that gently exfoliate skin and probiotics to help protect its natural barrier.