Your Vitamin D Levels Can Dip In The Winter — Here's What To Do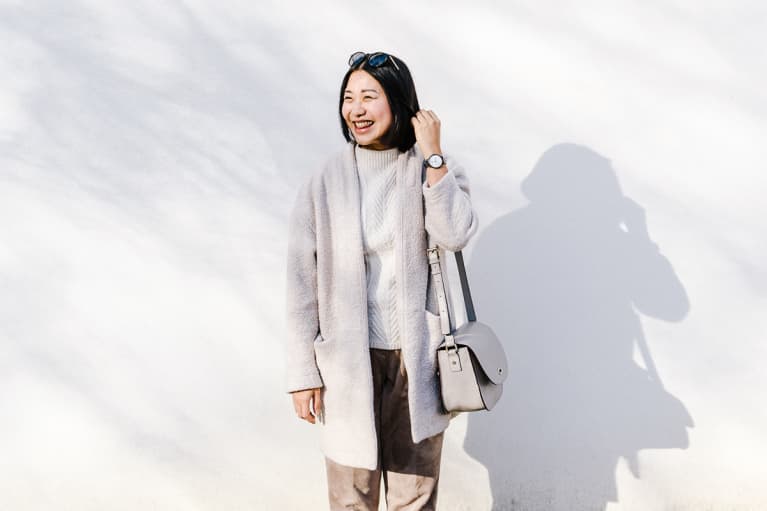 This article was produced to support the mindbodygreen supplements+ line. Our supplements adhere to the highest standards of ingredients and quality. We hope you enjoy these products, for more information
click here
.
Vitamin D has been in the news a lot lately due to its connection to COVID-19. And while the jury is still out on whether it can help prevent the coronavirus, we do know that it plays a major role in many essential body processes. The hormone helps regulate the function of genes associated with the immune system, supports a healthy thyroid, contributes to strong bones, and more.*
As mbg's director of scientific affairs Ashley Jordan Ferira, Ph.D., RDN, pointed out in a recent article, "Whether for your bone health or immune system, adequate vitamin D is attainable and a no-brainer investment in your wellness." While getting enough vitamin D—at least 2,000 to 3,000 IU a day for healthy adults—is doable, that doesn't mean that everyone's doing it.
Most people in America and around the world do not reach adequate levels of vitamin D through diet and lifestyle alone—especially during winter.
Why vitamin D insufficiencies can flare in the winter.
The two main natural sources of vitamin D are food and sunshine. Getting all your daily vitamin D from diet alone is a challenge since it isn't present in many major food groups. To load up on it, most of us will need to head outside.
"[Vitamin D] is a 'sun vitamin', meaning that its production starts with the influence of full-spectrum sunlight," Jeffrey Bland, Ph.D., functional medicine expert, mbg Collective member, and founder of Big Bold Health, tells mbg.
Bland says that spending 30 minutes in the sun daily should be enough—but that's easier to do during spring and summer months. "The long nights and short days of winter, particularly in northern latitudes, result in lower vitamin D levels in the body," he says.
It's not necessarily obvious when your body needs more vitamin D, making diagnosing an insufficiency at home next to impossible. Bland explains that the symptoms are "very subtle" and could include fatigue, increased frequency of colds and infection, chronic muscle and bone pain, and mood swings and the blues.
"This can be confusing, in that these symptoms can relate to many other issues too," he adds. "So if a person experiences these symptoms, it would be smart to check their blood levels for vitamin D." If you're heading to the doctor this winter, ask for a serum 25-hydroxyvitamin D test, 25(OH)D for short; anything above 20 to 30 ng/mL is a healthy range.
How to get back on track.
Now that we know that vitamin D levels can dip in the winter, let's talk about what to do about it. First, aim to get outside more this season. Getting some sun can also boost your mood and feel especially restorative during pandemic times. Just be sure to get out there safely. Mask up and prioritize layers if you live in colder climes.
"On a clear winter day, get outside. Get your face and arms exposed to sunlight for at least 30 minutes," echoes Bland. As an extra insurance policy, or if bare arms just aren't an option in your climate, taking a vitamin D supplement in colder months can also be a smart move.*
With that 2,000 to 3,000 IU threshold met, you'll help your body help you all winter long and beyond.