22 Foods To Boost Your Energy, From A Neurologist
Assistant Managing Editor
By Abby Moore
Assistant Managing Editor
Abby Moore is an assistant managing editor at mindbodygreen. She earned a B.A. in Journalism from The University of Texas at Austin and has previously written for Tribeza magazine.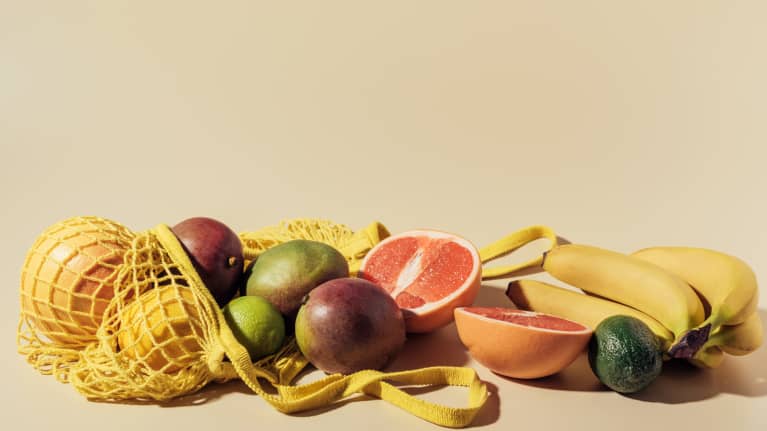 Quality sleep or not, many people rely on caffeine to get them through the day. Perhaps even more essential than the morning brew, however, is that midafternoon cup. You know, when the clock strikes 3, and it instantly zaps both energy and motivation.
To get back on track without pouring a third (or fourth) cup of coffee, integrative neurologist Ilene Ruhoy, M.D., Ph.D., focuses on eating "plant-based foods with a high consumption of compounds that enhance energy production of cells."
Energizing compounds to add to your diet.
Plant-based compounds refer to the chemicals that make up plants, many of which can provide beneficial effects on the body (i.e., more energy). So, what are Ruhoy's go-to, energy-enhancing compounds—and what foods can help you get more of them?
A carotenoid that gives fruits and veggies their vibrant red-orange color, lycopene also provides antioxidant effects.
Sources: Carrots, watermelon, tomatoes, grapefruit.
While coffee can support brain health, the energy-enhancing benefits of caffeine tend to wear off. For more sustained energy, consider snacking on these plant-based food sources during an afternoon slump. Along with diet, Ruhoy recommends incorporating exercise, stress management techniques, restorative sleep, and laughter into your daily routine.