Not To Be Dramatic, But This Is The Only Thing That's Hydrated The Dry Skin Around My Eyes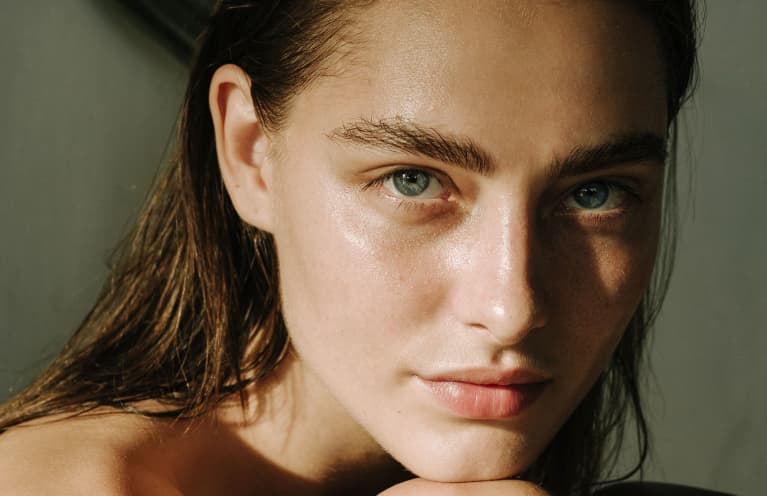 Our editors have independently chosen the products listed on this page. If you purchase something mentioned in this article, we may
earn a small commission
.
I used to be staunchly in the camp that eye creams were unnecessary. Why spend extra money and add another step when I could, oh I don't know, just apply my good ol' regular face cream around my eyes? For what it's worth, I still believe this for those who don't have anything notable that bothers them around the eyes. But when I turned 30, my skin started to change—not dramatically, but enough for me to need to re-evaluate my routine.
What was once oil-slick and blemish-prone became dry and dull, and all the active ingredients and topicals I used to rely on no longer suited my skin type. The very first place I started noticing this change was around my eyes.
The eye area houses some of the thinnest, most sensitive skin on your face (an area that's already fairly delicate to begin with). This is why, for example, when you've had a bad night's sleep the eyes are the first to tattle on you: Since the skin is thinner, it's more likely to show capillaries that have expanded due to lack of sleep. Or, as in my case, increased dryness and fine lines.
How I handle my drier skin—especially in the eye area.
First things first, I joined team eye cream. At night I tap on a layer of dense cream that's a bit thicker and more occlusive than the formula that gets spread on the rest of my face. (It's True Botanicals Resurrection Radiance Eye Cream, if you're curious.) This helps keep the area moisturized and cushioned while I sleep. I also keep a lighter option at my desk (Versed's Zero-G Smoothing Eye Cream), this one that blends into skin any time of day and is made with subtle light-reflecting mica that brightens any sallowness.
But I also relied on internal hydration—specifically from mindbodygreen's cellular beauty+. After letting my daily supplement habit slip over the past year (hey! It happens to the best of us!), I figured the dry skin around my eyes was a prompt to jump back into the habit.
I knew all about its glow-enhancing benefits. I've written about it for well over two years at this point; there's no "surprise" waiting for me. Rather, I was ready for the supplement's antioxidant- and hydration-enhancing properties to get my skin back to a state I was happy with.*
And like clockwork, after a few weeks of restarting this vital skin care step (and being diligent with it!), the skin around my eyes felt smoother and more moisture-rich.* The primary active ingredients I have to thank for this are phytoceramides and astaxanthin.*
Phytoceramides are ceramides derived from plants. They have a similar lipid structure to the ceramides found in our skin, which are a key component of your skin structure and play a vital role in moisture retention. In one study, participants with dry skin who took a phytoceramide-rich wheat extract oil for three months saw up to a 35% improvement in skin hydration.* And my favorite part of Ceramosides®, a specific brand of phytoceramides made in France that we use in cellular beauty+, is that it works rather quickly: In one clinical study, participants saw improved skin hydration after just 15 days.*
And while the phytoceramides are the star hydrator in the formula, astaxanthin has really strong evidence showing that it can help with skin hydration as well.* For example, in a double-blind clinical trial, participants reported significant improvement in moisture levels—and this was true especially around the eyes the study researchers noted.* Another recent double-blind clinical study found that it can even help skin's water-retention capacity.*
This is all to say that if you're looking for ways to improve your skin's natural hydration levels, especially around the eyes, cellular beauty+ can help.* I should know, I've been writing about it for two years! And after letting my daily dedication lapse for a bit, I'm back with a hydration-fueled commitment.