Here's What Actually Gets Women To Orgasm (According To Science)
mbg Contributor
By Allison Daniels
mbg Contributor
Allison Daniels is a freelance writer currently living in New York. She received her bachelor's degree from Belmont University in creative writing and spanish.
Medical review by
Wendie Trubow, M.D., MBA
Functional Medicine Gynecologist
Wendie Trubow is a functional medicine gynecologist with almost 10 years of training in the field. She received her M.D. from Tufts University.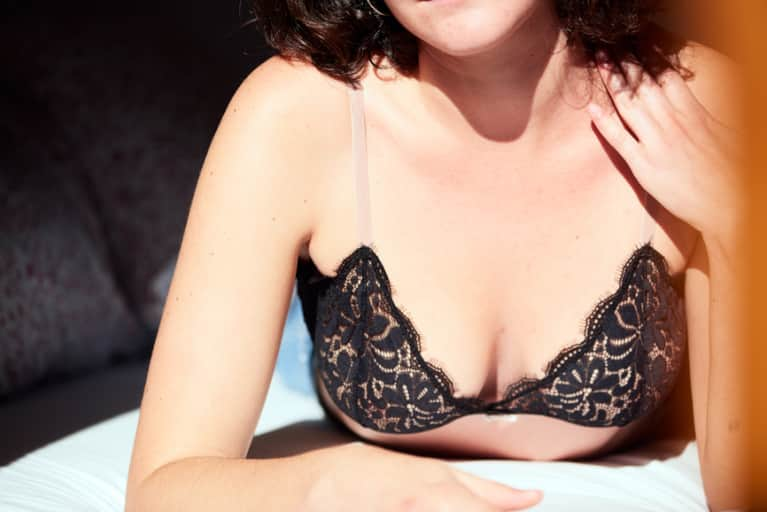 Last updated on October 21, 2019
A new study published in the Journal of Sex & Marital Therapy has taken us one step further in demystifying the experience of female pleasure. The data for the study was gleaned from a survey of 1,055 women ages 18 to 94. These women answered questions about their personal experiences with pleasure—the role of clitoral stimulation in orgasm, whether all orgasms are created equal, and how many women are actually reaching orgasm through intercourse.
While the exploration of human sexuality is always an area of great interest, this study in particular speaks volumes about the progress we've made in gender equality and reminds us how much there is still to learn about the nature of female pleasure.
For the greater part of recorded human history, the female orgasm was a dirty little secret.
As recently as the 1900s, women in the Western world were taught that sex was their marital duty—and nothing more. The idea of a woman enjoying herself was shocking—vulgar, even. But thanks to feminist writers like Luce Irigaray and Simone de Beauvoir—and to the men smart enough to listen to them—this definitive experience of female sexuality has been brought out of the closet and into the light.
After so much time spent denying the unique wonder of the female experience, and especially the female sexual experience, there's still a lot for us to learn about it. But this study goes a long way toward revealing what women actually enjoy (and don't enjoy) during sex.
Here's what really works (and what doesn't):
Of the women surveyed, 75.5 percent agreed that some orgasms feel better than others. Yes, fellas—an orgasm is not just an orgasm—there are degrees of pleasure. And, while more than a third of the women need clitoral stimulation to reach orgasm, the 20 percent of women who can climax without it still tend to agree that clitoral stimulation makes it better. Just under 10 percent of women don't experience orgasm at all during vaginal intercourse.
When it comes to manual and oral sex, almost 64 percent of women said they like an up-and-down motion on the vulva, while nearly 52 percent also enjoyed circular movements. Just under a third of women said they liked "side-to-side movements."
When it comes to the clitoris, three-fourths of women were big fans of a circling motion, switching between different types of motions, and varying the intensity of touch.
Underperformers in oral and manual stimulation included pulling, squeezing, tapping, and pressing in one spot. (So, maybe stick to those other moves, unless you're specifically asked.)
The implications of these discoveries for relationships and intimacy are significant. They demonstrate that, far from being satisfied with just reaching climax, today's women want to know how to have bigger, better, more frequent, and a wider variety of orgasms.
Now that female pleasure is out in the open, how do we enhance it further?
Well, there's no one-size-fits-all answer. And isn't that a great thing? Since no two women respond the same way to the same touch, there's no single strategy or technique for improving them. That means creating a sex life that gets better and better over time is about vulnerability, exploration, and communication. Talk to each other about what you like and what you don't like. Give honest feedback before, during, and after intimacy. Not only will your partner learn more about how to please you (and vice versa), but hearing how much you like something in the moment is always a turn-on for the person doing it. The more comfortable you get talking about sex, the better the sex will be.
Want more insight into your sex life? Learn about the six kinds of orgasms (and how to have them) and the two types of passion (and which one is good for your sex life).