What Is The Best Natural Lubricant? We Break Down The Options

mbg Nutrition & Health Writer
By Abby Moore
mbg Nutrition & Health Writer
Abby Moore is an editorial operations manager at mindbodygreen. She earned a B.A. in Journalism from The University of Texas at Austin and has previously written for Tribeza magazine.

Medical review by
Wendie Trubow, M.D., MBA
Functional Medicine Gynecologist
Wendie Trubow is a functional medicine gynecologist with almost 10 years of training in the field. She received her M.D. from Tufts University.
July 31, 2021
We carefully vet all products and services featured on mindbodygreen using our
commerce guidelines.
Our selections are never influenced by the commissions earned from our links.
With so many natural options available, choosing the right vaginal lubricant can be tricky. Even when naturally derived, some ingredients can cause allergic reactions or irritation. Everyone's skin is also different, so "natural" doesn't automatically make a product safe. Here's what sexual health experts have to say about choosing the best natural lube, plus the best natural lubes to consider.
What does "natural" really mean?
When a lubricant is labeled "natural," it means the ingredients are sourced from nature, not a lab. "This is a loose definition because there is no hard-and-fast rule about the requirements for a product to call itself natural," OB/GYN Heather Irobunda, M.D., tells mbg. "Sometimes, products with one or two natural ingredients can state that they are natural but may have lots of chemicals in them."
Natural vs. organic.
While organic products are always inherently natural, natural products are not always organic, osteopathic OB/GYN Anna Cabeca, D.O., says. For example, coconut oil always comes from a coconut (aka a natural source). How that coconut is grown—with or without pesticides—will distinguish whether the product is natural or natural and organic, Irobunda explains.
Natural lube products to try.
Organic Lubricant
A water-based lube made of 96% organically grown ingredients, including aloe and flaxseed extract. This product is free of fragrances, silicone, glycerin, petroleum, and gluten. Plus, the company gives 10% of their profits to women's health organizations—that's a win-win. Safe for use with condoms.
Organic Lubricant, Sustain Natural ($12.99)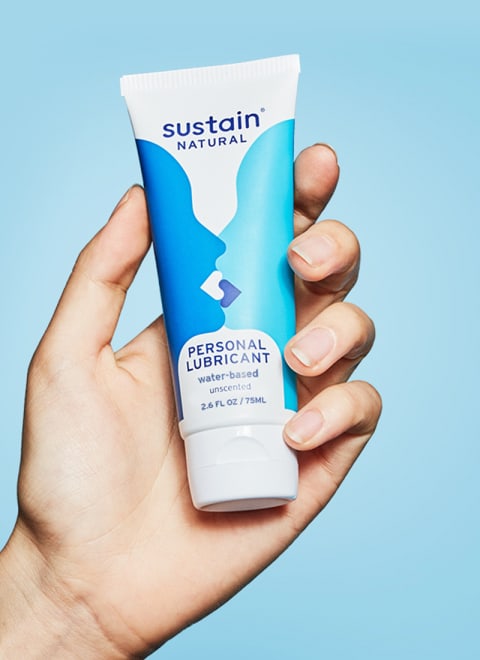 Foria Intimacy Natural Lubricant With CBD
A two-ingredient lube made with organic MCT coconut oil and CBD. Both ingredients are grown sustainably and without pesticides. Like most oil-based products, this should not be used with condoms.
Natural Lubricant With CBD, Foria Intimacy ($50)
LOLA Hypoallergenic Lubricant
A water-based lube made with 100% organic aloe leaf juice, organic lemon, and organic vanilla. The formula is also pH balanced to support a healthy vagina. Safe for use with condoms.
Hypoallergenic Lubricant, LOLA ($14)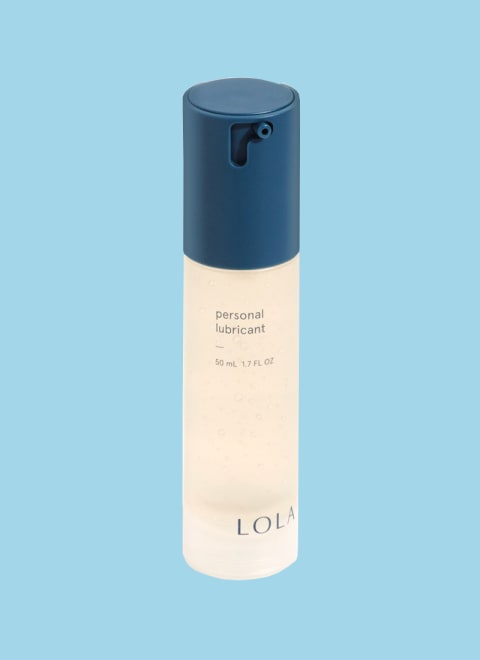 Maude Shine Organic Lubricant
A hydrating, aloe-based lubricant. Along with aloe vera, this lube includes mushroom, oat, and quinoa extract for a 100% natural and organic ingredient list. The chic bottle also resembles a soap dispenser, so it'll look totally at home among your other skin care goodies. Safe for use with condoms.
Shine Organic Lubricant, Maude ($25)
WOO More Play Coconut Love Oil Lubricant
An organic coconut oil lubricant, enhanced with vanilla (a known aphrodisiac), beeswax for hydration, and stevia for a little sweetness. This product can also double as a massage oil. Since this one's oil-based, it shouldn't be used with condoms.
Coconut Love Oil Lubricant, WOO More Play ($24.99)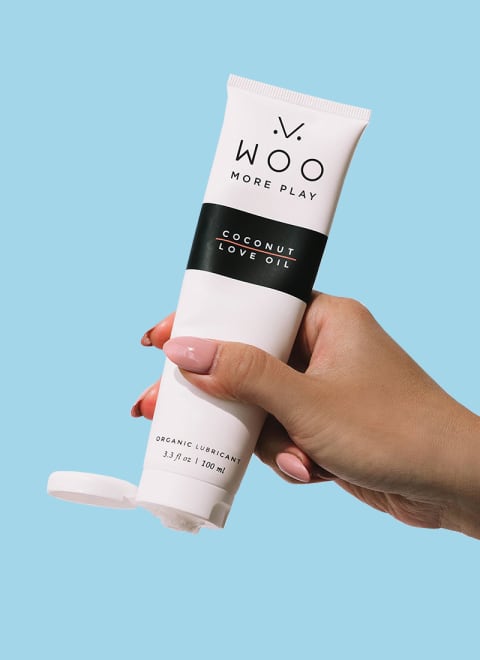 Good Clean Love Almost Naked® Organic Lube
A natural, pH-balanced, certified organic lube. This product gets its moisture and glide from aloe vera and agar, a thickener derived from seaweed. Lemon and vanilla are added for extra enjoyment. Safe for use with condoms.
Almost Naked® Organic Lube, Good Clean Love ($11.99)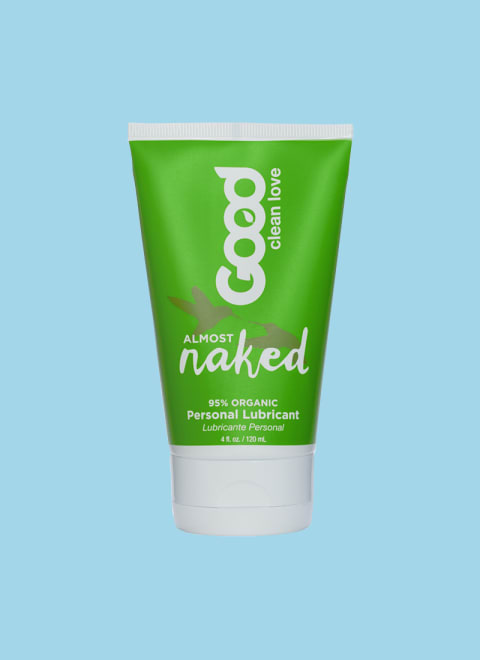 Ah! Yes Organic Water-Based Lubricant
A natural, certified-organic, and gynecologist recommended lube. This scent-free product is meant to mimic natural lubrication for subtle sexual enhancement. Safe for use with condoms.
Organic Water-Based Lubricant, Ah! Yes ($21.99)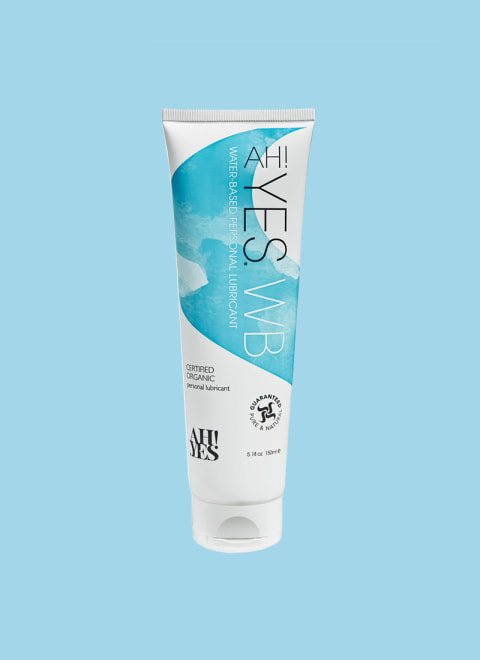 Sliquid Naturals H2O Lubricant
A vegan- and vagina-friendly (4.0 to 4.4. pH) lubricant. Sliquids is a water-based product, meaning it's safe to use with sex toys and condoms, and it won't stain the bedsheets. Safe for use with condoms.
H2O Lubricant, Sliquid Naturals ($8)
Coconu Hemp Infused Body Oil
Coconu's hemp infused body oil is a personal lubricant made with 100% natural and cruelty-free ingredients. Along with USDA-certified organic coconut oil, this product contains shea butter and cocoa butter to help moisturize the skin. The hemp extract is meant to relax the body before, during, and after use. This oil-based lube should not be used with condoms.
Hemp Infused Body Oil, Coconu ($34.99)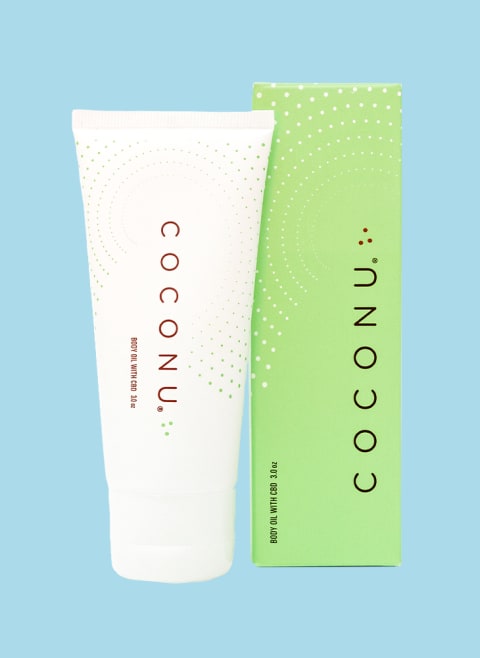 mbg creative / Coconu
Julva® All-Natural Cosmetic Cream
Julva® cosmetic cream was created by OB/GYN Anna Cabeca, D.O., and is designed for both fun and function. The all-natural product helps to improve skin elasticity and vaginal tightening, stop vaginal dryness and discomfort, while also increasing intimacy and pleasure. It is meant to be used daily as a vaginal moisturizer, and before sex as a lubricant.
Vaginal Cosmetic Cream, Julva® ($69.95)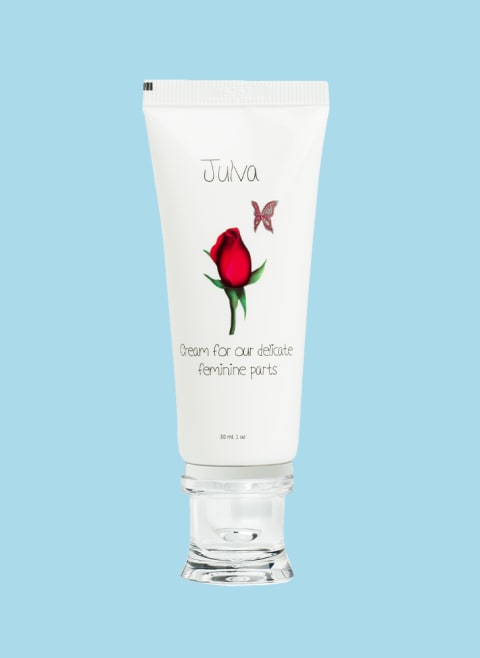 mbg creative / Julva®
DIY lube options.
Some lubricants labeled "natural" might actually combine both natural and synthetic ingredients. To avoid that altogether, some people opt for DIY options. Here's a few other options you can consider:
Aloe vera
Olive oil
Avocado oil
Ghee
Nagaimo (Chinese yam)
Note: While essential oils can be added to DIY lubricants in very small amounts, Cabeca says they should never be applied directly to the vaginal or vulvar skin. Essential oils are generally not recommended for internal use, so make sure you know how to use essential oils safely and dilute them well before adding to any DIY lube. A few essential oils Cabeca recommends to soothe vaginal skin include rose, lavender, frankincense, and sandalwood.
What to avoid.
Just because the products and ingredients listed above are natural doesn't mean they can't pose risks. Some products can lead to vaginal infections, including:
Baby oil
Petroleum jelly
Other refined or processed oils
Always pay attention to how your body reacts to different lubricants and test any new substances on other parts of the body before applying to the genital area. See below for risks and how to test for reactions.
Risks and potential side effects.
Can weaken condoms.
The studies regarding at-home lube options are mixed in terms of efficacy and safety, Irobunda says. "One of the big concerns with using many DIY natural lubes—especially oil-based lubricants—is that they decrease the effectiveness of condoms," she says. That can decrease protection against unwanted pregnancies and sexually transmitted infections (STIs).
Skin irritation.
Another concern of store-bought or homemade lube is the risk of allergic reactions or other forms of skin irritation. "Natural lubricants are tricky because everyone is different," Irobunda says. "The vagina is such a sensitive organ and can react to pretty much any substance that is introduced to it."
Before using any lube on your genitals, particularly natural or DIY options, sex therapist Cyndi Darnell, MHSc, MNT, recommends doing a spot test on your wrist. "Wait 24 hours to see if there is a reaction," she says. If you're in the clear after 48 hours, she recommends repeating the test on a small area of your vulva, penis, or around the anus.
Infections.
"If you start to have vaginal itching or change in the scent of your discharge, you should stop using it and contact your medical provider," Irobunda says. "This may be a sign that you are having an allergic reaction or developing an infection from the natural lubricant that you are using."
The bottom line.
Natural lubes are great for anyone hoping to limit their body's exposure to potentially harmful chemicals, but it's important to remember that just because something is natural doesn't mean it's going to be totally healthy or harm-free. When it comes to lube, just grabbing anything from your kitchen is not a good idea. Consider how the lubricant's properties will react to both condoms and your skin, particularly the sensitive skin found around your genitals.
Lastly, Irobunda says to choose a lubricant that you actually like. Remember, sex is supposed to be enjoyable! Play around with different options and decide what works best for you and your partner.

Abby Moore
mbg Nutrition & Health Writer
Abby Moore is an editorial operations manager at mindbodygreen. She earned a B.A. in Journalism from The University of Texas at Austin and has previously written for Tribeza magazine. She has covered topics ranging from regenerative agriculture to celebrity entrepreneurship. Moore worked on the copywriting and marketing team at Siete Family Foods before moving to New York.