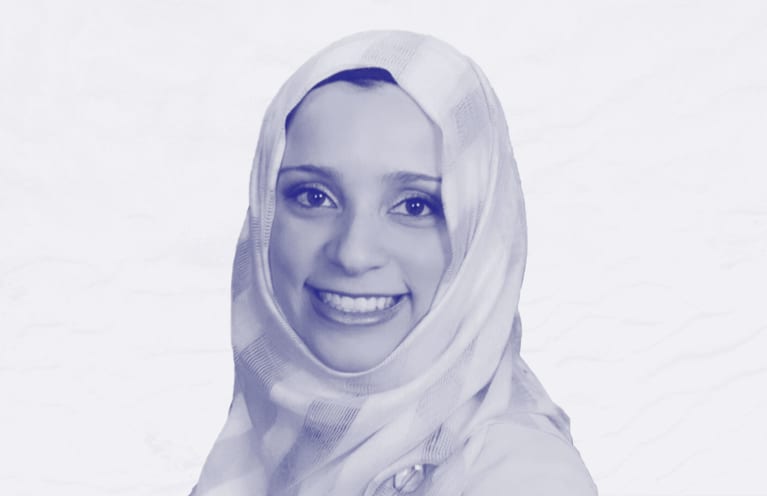 Our editors have independently chosen the products listed on this page. If you purchase something mentioned in this article, we may
earn a small commission
.
Well-being isn't a destination—it's a moment-to-moment intention upheld by inspiring routines and informed choices. A key part of the process? Never stop learning, and that's where the mbg podcast comes in. This episode was created in partnership with
Emergen-C
—the vitamin supplement drink mix that helps maintain a healthy immune system.* Whether it's food for thought or a healthy drink ritual, it's the little things that help us go the distance.
Ready for a common pet peeve here at mbg? There's no real way to "boost" the immune system. There are, however, ways to support and strengthen your immune cells and their critical functions—this takes some work, of course, but integrative family physician Madiha Saeed, M.D., says you can start with food.
"Eating the rainbow can really optimize your immune system, with both immune-calming and immune-stimulating foods," she says on this episode of the mindbodygreen podcast. Read: For well-rounded immune support, you don't want the entire system on overdrive—rather, you want to strike a healthy balance.
So go ahead and check out Saeed's immune-supporting grocery list below; she always has these powerful staples on hand:
Mushrooms are fabulous for immune support—they develop antibacterial compounds to survive in the wild, and they naturally harbor a lot of these substances. Some experts prefer shiitake; others are partial to maitake (or hen-of-the-woods).
For Saeed? "White button mushrooms are really great sources of bioactives, including beta-glucans, which is an immune-stimulating dietary fiber," she explains. "Different types of mushrooms, like reishi and shiitake and maitake, can actually strengthen the immune system by [supporting its] natural killer cells."
Saeed is a huge fan of broccoli sprouts (she raves about them here), mainly because they're loaded with the necessary components to boost the production of sulforaphane—you know, that gut-healthy compound that activates certain antioxidant genes in your body.
"Sulforaphane [is] a really potent bioactive that activates the immune system, and sprouts contain 100 times more sulforaphane than regular broccoli, which increases NK (natural killer) cell activity," says Saeed.
Saeed also adds chili pepper to all her warm, cozy recipes: It contains capsaicin, which gives the spice its signature kick—this capsaicin also has antioxidant properties and can activate the immune system. Specifically, research shows capsaicin can increase the number of antibody-producing B-cells in the immune system.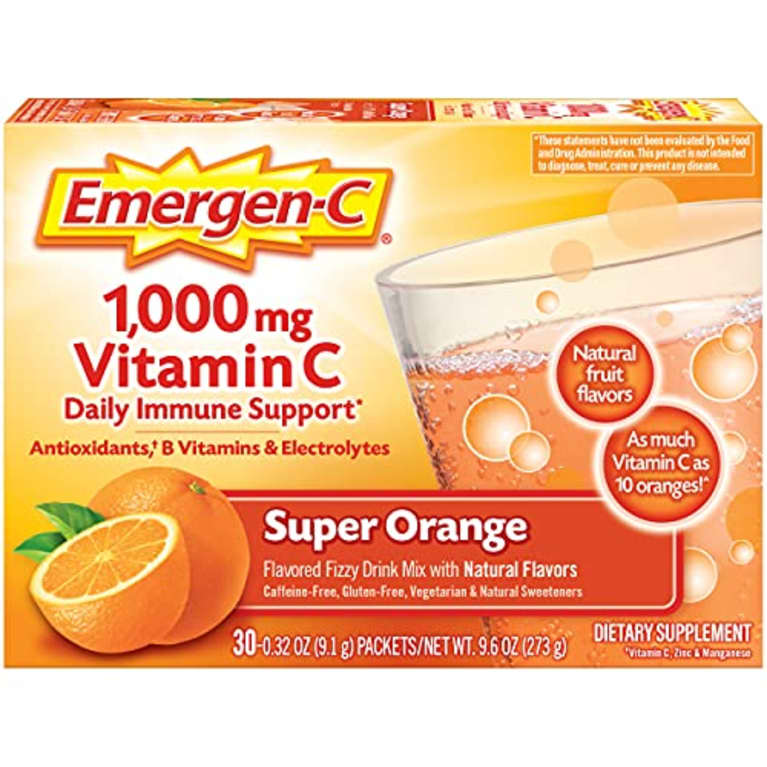 Emergen-C
Packed with vitamin C and more for year-round immune support.*
Let's not forget: To achieve balanced immune support through food, it's important to focus on both immune-stimulating and immune-calming ingredients. That's where acerola cherries come into play: They are rich in antioxidants and phytonutrients, such as vitamins C, A, B1, B2, niacin, albumin, iron, phosphorus, and calcium, which can help support your body's ability to combat oxidative stress.*
Technically, they can be eaten in their raw, fresh form (these cherries grow on shrubs in warmer, tropical climates), but they perish rather quickly. That's why acerola cherries are more often sold in a powder, supplement, or juice form. We assume Saeed uses an acerola powder, as she mentions she likes to blend it into her smoothies.
Camu-camu (another tart berry frequently sold in powder, juice, or supplement form), is chock-full of vitamin C and flavonoids like anthocyanins that can help bolster your body's free-radical-fighting ability. In fact, one study showed that those who drank 0.3 cups of camu-camu juice per day had significantly lower oxidative stress and inflammatory markers.
Finally, Saeed regards cherry tomatoes as another antioxidant-rich, immune-supporting ingredient. Cherry tomatoes actually have the highest lycopene levels (which is what gives the tomatoes their deep red coloring), and research shows the antioxidant is twice as effective as beta-carotene.
Tomatoes—especially organically grown tomatoes—also contain quercetin, a flavonoid that's connected to some pretty serious immune support. (Read all about the benefits of quercetin here.)
While these six foods are not the only ones that can promote immunity (find our full list of foods here), Saeed recommends including these superstar staples in your meals. And if you find it challenging to get enough immune-supporting nutrients through food alone? Feel free to check out our list of the best supplements for immunity.*
Enjoy this episode of the mindbodygreen podcast, sponsored by Emergen-C, the dietary supplement and wellness brand for year-round immune support.* Give it a listen and claim your coupon today! Whether it's an article or podcast, we want to know what we can do to help here at mindbodygreen. Let us know at: podcast@mindbodygreen.com.