Weekly Energy Reading: A Wave Of Awakening Is Here — But Not Without Some Challenges

Author & Energy Healer
By Natasha Levinger
Author & Energy Healer
Natasha Levinger teaches inner child healing and is a professional intuitive reader and energy healer. She is co-host of the spiritual podcast Magic Monday. Her book, "Inner Child Healing," comes out in Spring 2023. Natasha is offering three free meditations to mindbodygreen readers who sign up for her newsletter.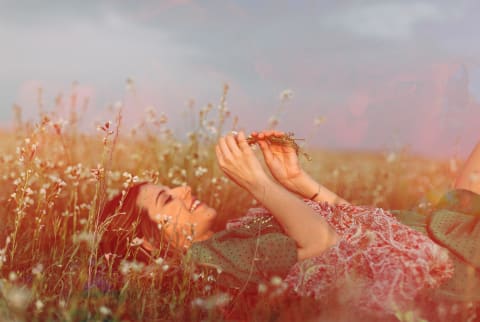 Image by mbg creative X Javier Pardina / Stocksy
April 5, 2022
Our editors have independently chosen the products listed on this page. If you purchase something mentioned in this article, we may
earn a small commission
.
Each week, join author and energy healer
Natasha Levinger
as she reads the communal energy to predict what's in store for us in the days ahead.
Advertisement
This ad is displayed using third party content and we do not control its accessibility features.
The energy at the start of this week feels like the surge of awakening we get from jumping into the cold ocean and getting hit in the face by a wave. But wait! It's not bad. Maybe a little harsher than we would have asked for—but once we adjust to the water, it feels great.
Energy reading April 5–11, 2022: Prepare for a wave of awakening.
This week, I'm sensing that a lot of us will discover the ways we are keeping ourselves small. This realization could feel like a cold slap in the face—but we'll get through the other side much better off.
There seems to be a feeling of, "I always suspected I was ready to take on the challenge, and now I know it," for example. It's very Aries and even a little Leo in that way. Leos love to enjoy the spotlight, and this week, you may be thinking, "Can everyone else see these gifts I'm finally seeing? They look great on me!"
You may also notice yourself getting intuitive hits about the next steps in your life that may surprise you. The amazing thing about expanding into more of who we are is that we start to trust ourselves and the flow of the world.
However, it does feel like things start to get foggy again later in the week. Like the forecast of the last few weeks, the energy of the next seven days won't just have one theme. It will be awakening and confusion, rinse and repeat.
Yes, this week there is the remembering and unfolding of who you are, and it feels sudden and bold. But then you may forget. You may get a little cloudy again and feel like what you had realized about yourself isn't true because of that time in second grade the cool kids kicked you out of the club and maybe they had a good point. Spoiler alert: They totally didn't!
Advertisement
This ad is displayed using third party content and we do not control its accessibility features.
Depending on how you were raised, you may unconsciously equate being seen with being judged.
Sometimes we resort to old habits like self-judgment when we expand and start to really let ourselves be ourselves. Depending on how you were raised, you may unconsciously equate being seen with being judged. And when you let yourself be seen (even if it's just by yourself, which is completely enough), those old habits may come back to rear their judgmental heads. But it's only your psyche's way of attempting to keep you safe. And by psyche, I mean your inner child, who's still living in the time when that was an effective way of keeping you safe.
Part of the theme this week is to notice where you use judgment in your life. Where is judgment actually healthy discernment, and when are you kicking a lady when she's down? Or up, in this case.
Ironically, it will be helpful to not judge yourself for judging but rather to get curious. As I teach in my class on inner child healing, you can treat this judgmental part of yourself like a friend who's just a little confused. Try to have some compassion for it—after all, it really is trying to protect you.
You can say, "I totally understand why you are feeling scared right now. It's not easy to be seen, even if it's in a positive way. It's OK that you are feeling this way. I'm here." Or you can ask what it needs from you, or if it has something it wants you to know.
Tools for this week.
You'll want to have a few basic energy healing tools on deck this week. Here's one to try:
Imagine your aura (the encasement around your body that holds your energy) and feel into its boundaries. Have the intention to close up any holes that may be in it, and make sure to check the top and bottom.
Then, imagine a gold vacuum at the bottom of your aura. See, sense, or feel it sucking out any energy that no longer serves you or isn't yours. Imagine the vacuum is in front of your aura, about 5 feet in front of you, and imagine it exploding. This sends any energy that isn't yours back to its owner and sends your energy back to you. From there, fill yourself up with gold light, especially in the vacant space that was created when you cleared out your aura.
Get 10 minutes with a psychic for $1.99
Thinking About Trying Keen? Here's What To Know First, Based On My Experience.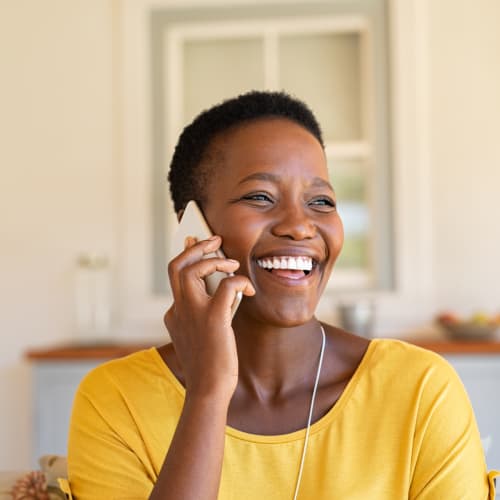 The bottom line.
This week starts with an awareness of something that is no longer serving you, giving you a deeper knowing of who you really are and access to a part of yourself you've been keeping small. Later in the week, it gets a little foggy, and you may need help remembering how powerful you are.
Advertisement
This ad is displayed using third party content and we do not control its accessibility features.

Natasha Levinger
Author & Energy Healer
Natasha Levinger is a therapeutic intuitive and inner child healing expert and the founder of Highest Light Healing. With a trauma-informed approach (and plenty of humor and compassion), she empowers self-healers to trust themselves and mend whatever is blocking them from connecting with their intuition. She is also the host of the podcast, Getting to Know Woo, and her book, Healing Your Inner Child, is available for pre-order now.
When you pre-order Healing Your Inner Child, you'll get access to "The Inner Gaze," an audio class and meditation on connecting to your true knowing and letting go of the need for external validation. Email highestlighthealing@gmail.com with a screenshot of your purchase for access.