This Underrated Supplement Can Help Keep Your Lips Soft & Supple*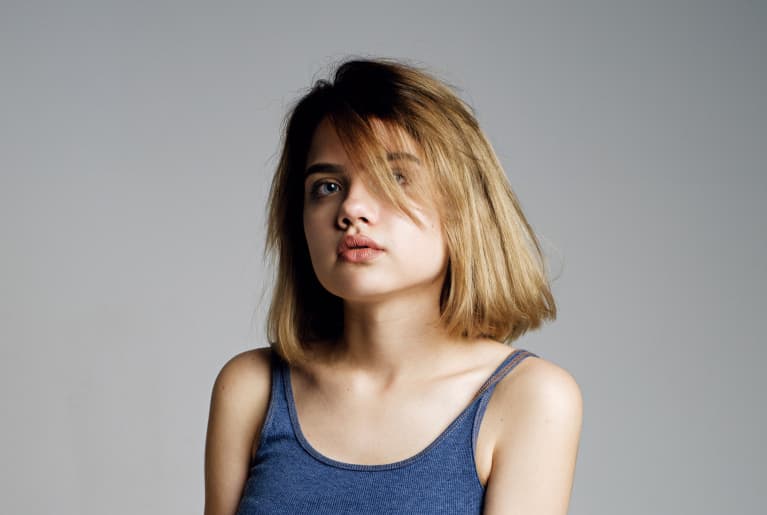 Our editors have independently chosen the products listed on this page. If you purchase something mentioned in this article, we may
earn a small commission
.
To tame chapped lips this winter, you're likely familiar with the following marching orders: Opt for lip balms filled with emollients that build up the skin barrier, such as ceramides and fatty acids; use a lip scrub to manually buff away flakes; and slather on an overnight lip mask to drench the skin in some much-needed hydration.
But if that dryness still lingers? It may be time to target the chap internally: Some beauty supplements contain ingredients to enhance skin hydration and maintain dermal thickness (like hyaluronic acid and collagen peptides), but wait—there's a more underrated supplement that can help you land a soft and supple pout.*
The supplement that can support soft lips.
Your skin is a reflection of your internal health, and it's constantly sending you signals—a chapped pout is a surefire signal for more hydration, but in some cases, it also might indicate some nutritional gaps. "Dry lips may also be a sign of a vitamin [gap] like B vitamins or zinc," Ife J. Rodney, M.D., FAAD, founding director of Eternal Dermatology + Aesthetics, tells mbg about the chapped skin. Specifically, dietary gaps in folate, B6, B12, and B2 (aka riboflavin) have all been associated with cracked lips.
An iron gap has also been linked to a dry, chapped pout—which makes sense, given the mineral's ability to support healing processes.* Zinc is important for healthy skin as well,* and a lack of it has been associated with dryness around the mouth.
If you think you might be dealing with one of these nutritional gaps, you can always "add a supplement or multivitamin after speaking with your doctor," Rodney suggests. Of course, you could always opt for a stand-alone supplement to bridge any specific gaps—like a separate zinc or B complex—but a robust multivitamin can help you cover all your bases at once.* Yep, a high-quality multi can help smooth your pout, assuming it features these essential nutrients we discussed above.*
Something to watch out for: Many multivitamins don't actually contain all eight B vitamins—and if they do, they're often not in their most bioactive formats or in potent doses. "We intentionally formulated this next-generation multi to include a built-in, high-potency, and complete B complex, featuring 200% or more of the Daily Value of all eight B vitamins," mbg's director of scientific affairs Ashley Jordan Ferira, Ph.D., RDN, says regarding our ultimate multivitamin+. "It also features all eight B's in their most bioactive forms—including methylation technology for folate (5-MTHF) and vitamin B12 (methylcobalamin)—to optimize bioavailability and bioactivity in the body for all consumers."*
In addition to B vitamins, our multi also delivers essential macro- and microminerals, including both iron and zinc in chelated forms (which means they're easier on the tummy), as well as copper, manganese, potassium, iodine, selenium, and even trace mineral silica from bamboo. (Silica, for what it's worth, may give the multi some other beauty benefits: Research finds that the mineral is able to promote hair strength and thickness and decrease hair breakage.*)
To promote soft and supple lips, optimal hydration is key—but hitting your nutrition goals is important, too. Nutritional gaps in essential vitamins and minerals are actually associated with dry, cracked lips, so it might be helpful to suss out any of those gaps rather than swiping on lip balm to no avail.*