15 Natural & Clean Lip Balms: The Very Best You Must Try
mbg Beauty Director
By Alexandra Engler
mbg Beauty Director
Alexandra Engler is the beauty director at mindbodygreen and host of the beauty podcast Clean Beauty School. Previously, she's held beauty roles at Harper's Bazaar, Marie Claire, SELF, and Cosmopolitan; her byline has appeared in Esquire, Sports Illustrated, and Allure.com.
January 12, 2022
We carefully vet all products and services featured on mindbodygreen using our
commerce guidelines.
Our selections are never influenced by the commissions earned from our links.
Ah, the lip balm: The true unsung hero of the beauty world. Usually not as fancy or high-tech as its skin care counterparts, nor as colorful and fun as the makeup alternative. But you know how crucial these little tubes are if you've ever been caught in need and can't find your trusted go-to. Chapped, parched lips are a drag. Personally, I always have one on me. And have spares in my purse, tote, makeup bag, desk, kitchen junk drawer, bathroom vanity, nightstand. So let's just say I have a lot of lip balms surrounding me at all times. And with all that testing, I've developed some pretty high standards.
Here, a few of my favorites in the natural and natural-leaning world. Give one a go; it might become your favorite, too
mindbodygreen lip balm
A vegan and natural stick, this soft blend of butters, humectants, and oils feels decadent—but is effortless enough for daily use. The super botanical moringa seed oil feeds your skin antioxidants and fatty acids for daily free radical protection and barrier support—it's a powerhouse plant that's been shown to have incredible skin health properties. Shea and cocoa butter offer plump hydration, instantly softening chapped and flaky skin. The base is a vegan sunflower seed wax that creates a not-too-glossy, yet never dull sheen. Always hydrating, never sticky.
lip balm, mindbodygreen ($12)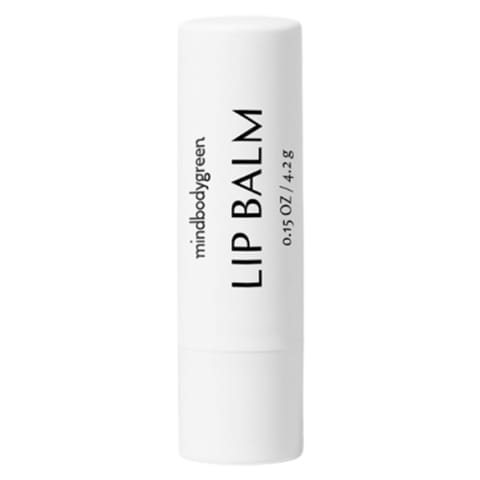 mindbodygreen
Biossance Squalane Rose Vegan Lip Balm
This balm melts into the most silky, smooth product. The hydrating heroes are the sugar-cane derived squalane, rose absolute, ceramides, and hyaluronic acid. And the slight plumping effect that makes lips oh-so-desirable? That comes from the Wakame algae. Also, don't let the rose scare you—this balm is fragrance free as well.
Squalane Rose Vegan Lip Balm, Biossance ($14)
Biossance
Eczema Honey
Caudalie Lip Conditioner
Check out this ingredient lineup: Grape seed polyphenols pack antioxidants, a trio of ceramides for hydration, plant waxes for texture support, grape oil for lipids, and fair-trade organic shea butter to nourish and repair. It hugs lips softly with a balmy finish and enhances your natural lip appearance with hydration.
Lip Conditioner, Caudalie ($12)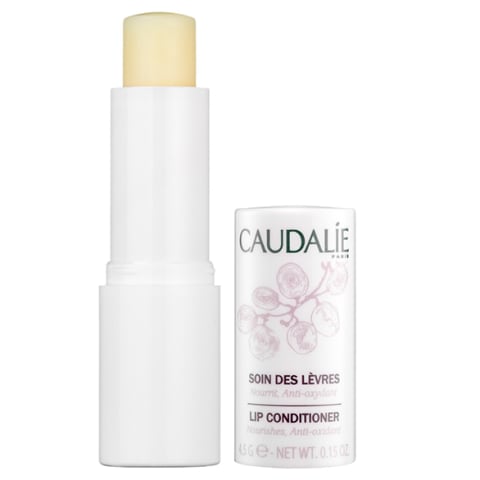 Caudalie Lip Conditioner
Lanolips The Original Lanostick
Taking their bestselling balm, and turning it into a windup stick, Lanolips has created a solid version of their ointment, which is perfect for those on the go. But it still has all the elements you love: 100% natural ingredients, moisturizing lanolin, and a thick texture that stays on all day long.
The Original Lanostick, Lanolips ($17)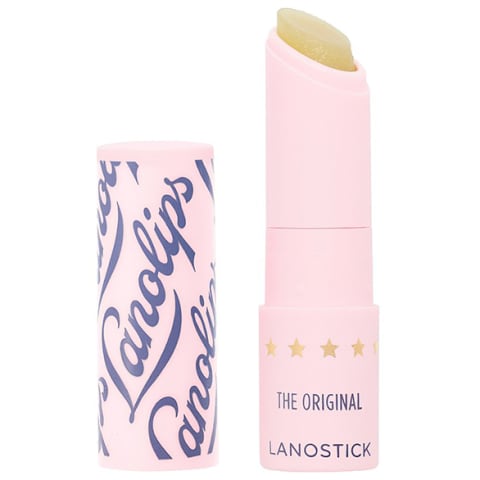 Lanolips
Follian Lip Balm
This is made with soothing chamomile flower oil, conditioning, argan oil, and plush shea butter. The application feels lush and rich, but offers long-term hydration. Read: and even though you'll want to reapply and reapply for the sensorial application, you really don't have to: Your lips stay that soft. And the pretty sea-foam-green packaging? Doesn't hurt either.
Lip Balm, Follian ($9)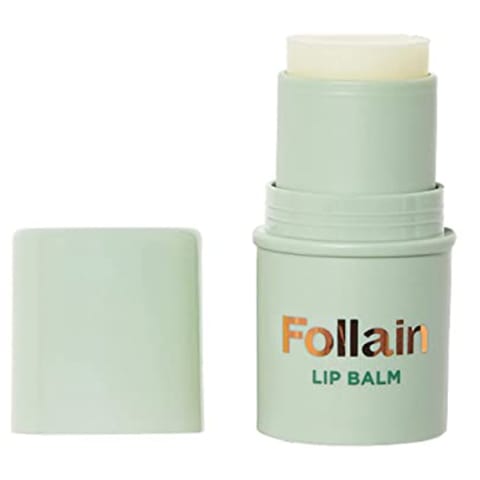 Follian
Taos Air Organic Lip Balm
A USDA certified organic balm helps skin retain moisture, even in the most arid of environments (like the desert of Taos that the brand is lovingly named after). It does so with jojoba and castor oils as the base. Then it's topped with prickly pear seed oil, an antioxidant rich plant that's native to desert environments, too.
Organic Lip Balm, Taos Air ($16)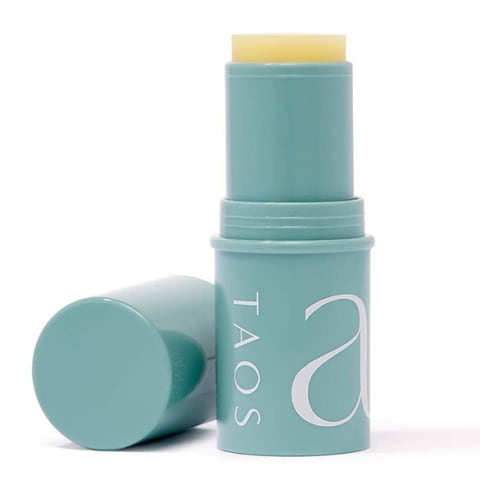 Taos Air
Olio E Osso Balms
This multipurpose balm goes all over: Use it to hydrate the lips, soften cuticles, ease chapped skin, and even highlight the cheekbones. Truly, it does it all. The versatile product combines olive oil, shea butter, natural beeswax, and grapefruit essential oils for antioxidants. And if you're feeling like you need some oomph? They have 10 other tinted sticks that you can use as a lipstick or blush.
Balms, Olio E Osso ($28)
Olio E Osso
Kari Gran Lip Whip
This famous little pot of balm goes the extra mile in the softening department. The organic formula is made with camellia, avocado, and olive oils and calendula extract to nurture and hydrate the epidermis without any tacky film or residue. Then it's spiked with cinnamon oil to add a very subtle plumping effect.
Lip Whip, Kari Gran ($20)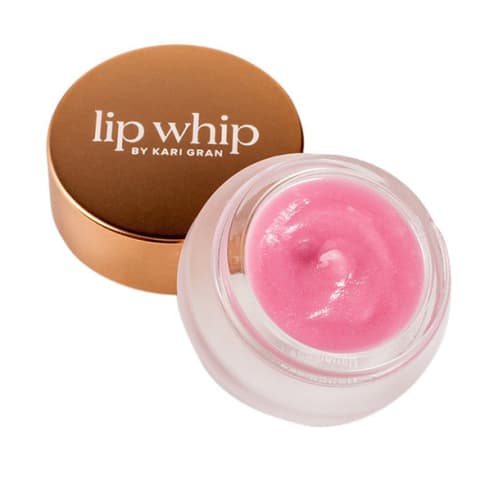 Kari Gran
Vapour Lux Organic Lip Conditioner
Think of this balm as an organic bouquet of skin healthy ingredients. There's fig, plum apricot, everlast plant, lemon balm, calendula flower, as well as jojoba and coconut oils. That sophisticated lineup makes for a very lux feeling experience.
Lux Organic Lip Conditioner, Vapour ($22)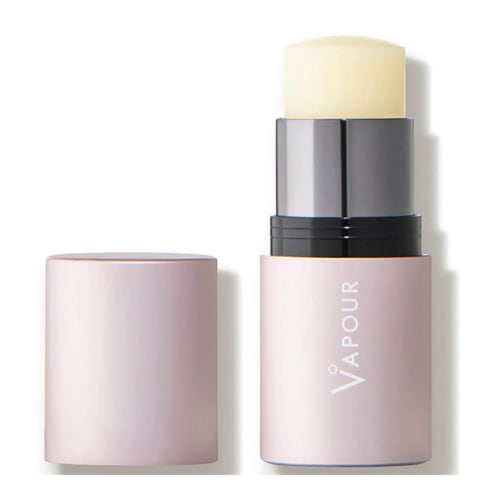 Vapour
Axiology Lip To Lid Shimmer
This zero-waste number goes from the lids to the cheekbones to the lips, imparting a soft and illuminating glow across the face. The crayon is filled with oils and antioxidants including elderberry, hemp and plum oil—so no matter where you are putting it, your skin is feeding on good-for-you botanicals.
Lip To Lid Shimmer, Axiology ($14)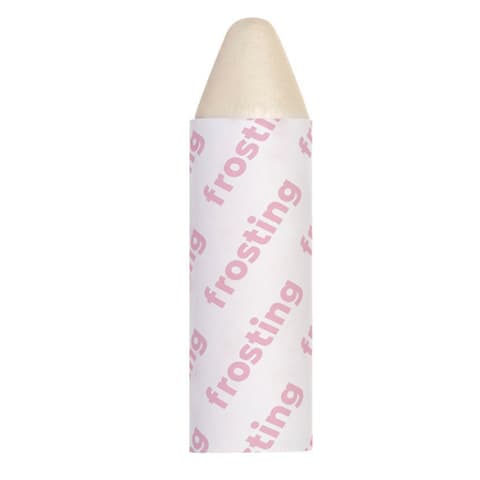 Axiology
Abhati Mahandi Lip Treatment
Several ingredients make this balm ultra conditioning. Sea buckthorn is a potent antioxidant that fights oxidative stress and tends to fine lines. Vitamin A has skin regenerative properties. Vitamin E is hydrating and collagen-supporting. Finally, fatty acid omega 7 strengthens the skin barrier.
Lip Treatment, Abhati Mahandi ($15)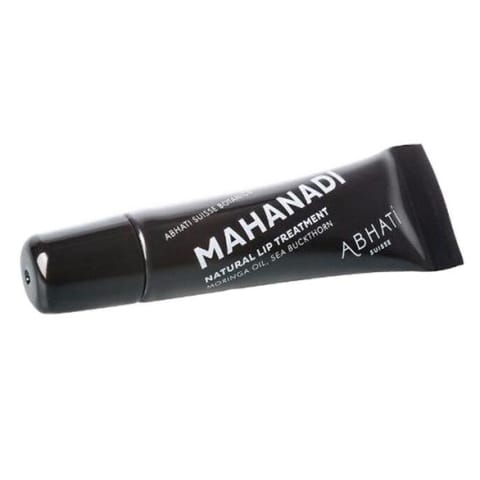 Abhati Mahandi Lip Treatment
Kjar Weis The Lip Balm
The refillable balm means you always have a lip hydrator around, without the excess packaging. The sleek black compact is high-quality, and the magnetic tin pops in-and-out when you need a new one. As for the formula housed in the tin, it's a cocktail of sweet almond oil, beeswax, jojoba oil, rosehip seed oil, and soothing camilla extract.
The Lip Balm, Kjar Weis ($19)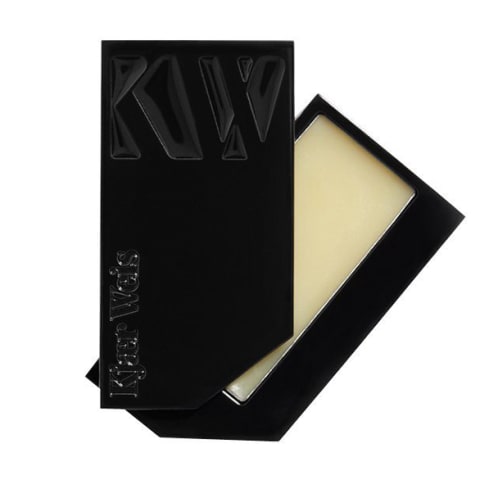 Kjar Weis The Lip Balm
Burt's Bees Moisturizing Lip Balm
There's a reason this is a classic: This beeswax-based formula expertly hydrates and coats lips in the most effortless way. It also contains vitamin E for antioxidants and protection against oxidative stress and peppermint oil for a blast of minty freshness.
Moisturizing Lip Balm, Burt's Bees ($4)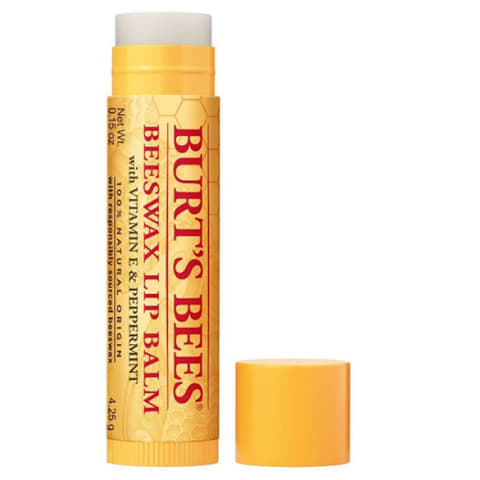 Burt's Bees
Kopari Coconut Lip Glossy
For those who love a bit of shine, opt for this moisturizing gloss. This contains the brand's famous coconut oil, shea butter, and plant-derived squalane to coat and comfort lips with hydration, lipids, and some delightful sheen. The best part? It's not sticky, as so many glosses tend to be.
Coconut Lip Glossy, Kopari ($13)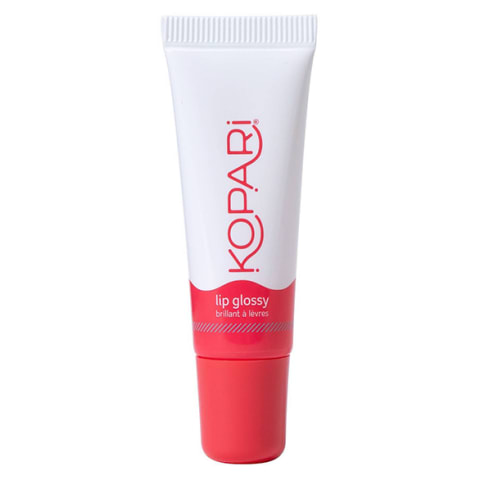 Kopari
mbg's review process
At mbg, high standards are earned—and there are no shortcuts. Our beauty editors stay up to date on the latest ingredient research and innovation. It's a dynamic, continuously evolving space, and it's important we look into the science so we can make informed choices about which formulas earn our stamp of approval (figuratively speaking).
Our high standards also come from testing products—many, many products. Our editors and writers rigorously test and research the products featured in our roundups to offer you the best, most informed recommendations. When we write reviews, you can trust we spend quality time with the formulas: We don't simply rave about products we've slathered on the back of our hand. We endorse products we've tried and loved.
Learn more about our testing process and clean beauty standards here.
Alexandra Engler
mbg Beauty Director
Alexandra Engler is the beauty director at mindbodygreen and host of the beauty podcast Clean Beauty School. Previously, she's held beauty roles at Harper's Bazaar, Marie Claire, SELF, and Cosmopolitan; her byline has appeared in Esquire, Sports Illustrated, and Allure.com. In her current role, she covers all the latest trends in the clean and natural beauty space, as well as lifestyle topics, such as travel. She received her journalism degree from Marquette University, graduating first in the department. She lives in Brooklyn, New York.