Close Banner
Advertisement
This ad is displayed using third party content and we do not control its accessibility features.
These Online Therapy Services Are Making Mental Health Care More Approachable & Accessible


Medical review by
Darja Djordjevic, M.D., Ph.D.
Psychiatrist
Darja Djordjevic holds an MD PhD from Harvard Medical School and She is a Clinical Fellow in Child and Adolescent Psychiatry at Nassau University Medical Center in New York.
We carefully vet all products and services featured on mindbodygreen using our
commerce guidelines.
Our selections are never influenced by the commissions earned from our links.
For good reason, mental health is moving into the spotlight. After all, mental health is health, and everyone should have the opportunity to take a deeper, truly introspective look at themselves—regardless of their location, schedule, or budget. The best online therapy providers make it easier than ever for people to access proper care.
With options to talk, text, or video chat with your online therapist, you can't beat the convenience of therapy from your own home. As access to therapy continues to improve, the United States has seen an increase in the number of people open to receiving mental health treatment online. In fact, a 2022 public opinion poll by the American Psychiatric Association found that nearly four in 10 Americans have used telehealth services to meet with medical or mental health professionals.
Whether in person or online, finding the right therapist can be a feat in itself. To answer all your burning therapy questions and help you get the most out of your online therapy sessions, we spoke with licensed experts, researched the most reputable providers, and rounded up the best online therapy services of 2023. Below, find our top picks, along with advice on how to choose the best online therapy provider for your needs, straight from the experts.
The best online therapy services of 2023:
The best online therapy services of 2023:
Best for cognitive behavioral therapy
What is online therapy?
Online therapy sites provide people with access to licensed mental health providers from the comfort of their own home. For even easier access, many online therapy platforms also offer a smartphone-based app, featuring multiple methods of communication, including phone call, video chat, and messaging.
Each online therapy service boasts its own features and processes, but generally there will be a detailed intake process prompting you to share a bit more about your experience with therapy and what you are hoping to achieve or work on during your sessions. From there, you will either choose a therapist or be assigned one based on your preferences. If you find that your appointed therapist does not meet your needs, there is typically an option to be reassigned.
Some online therapy sites offer a free trial or consultation, and most are subscription-based and billed on a weekly or monthly basis. Keep in mind, unless you are using an online therapy site with psychiatrists, you will not have access to prescribed psychotropic medication. While a few services do specialize in one specific form of therapy, many online therapy providers offer a variety of modalities and types of therapists.
Who is online therapy good for?
Convenience is an obvious advantage of online therapy. "Online therapy is good for folks who want to prioritize their mental health and have a schedule that makes it difficult to get to in-person sessions," says Kate Balestrieri, Ph.D., licensed psychologist, certified sex therapist, and founder of online therapy practice Modern Intimacy. "It can be good for folks who have anxiety about being in public or who do not wish to be seen in the waiting room in a larger clinic." Essentially, anyone who wants to try therapy but is unable to commit to in-office visits should consider online therapy.
Kristie Overstreet, Ph.D., LPCC, LMHC, LPC, CST, also emphasizes that online therapy is a good option for "anyone who needs the flexibility to have sessions from anywhere and wants to work on an area of growth that can be effectively addressed virtually."
Balestrieri goes on to say that online therapy can be great for almost everyone, but she recommends speaking with your online therapist to determine whether in-person sessions would be recommended. "For folks struggling with some, more acute, mental health needs, in-person sessions may be temporarily or indefinitely recommended, due to needs that online therapy cannot address," she elaborates.
Is online therapy effective?
Our experts agree that online therapy can be just as effective as in-person therapy. Depending on their title and licensure, online therapists are required to go through the same qualification process as those that you would see in person. When seeking therapy, whether in person or online, the effectiveness is going to rely on a number of factors.
"Effectiveness depends on the client's needs, background, and goals," Overstreet says. "Also, it depends on the therapist's experience, training, and ability to connect with the client in a virtual space." Therapy can be a lot like dating: You might not click with the first therapist you meet, but that doesn't mean therapy won't be effective for you. Think about what your goals are for therapy, what you are looking for in a therapist, and what effective therapy means to you.
Once you have a better understanding of your desired outcome and how you will measure success, you'll be more likely to find a therapist that fits your needs and can help you achieve the results you desire.
That being said, research also suggests that online therapy can be just as effective as in-person sessions. A 2017 study1 found that internet-based cognitive behavioral therapy was just as effective for the treatment and management of various psychiatric disorders—it was also more cost-effective and provided access to rural areas where this type of mental health care may not be accessible.
How to get the most value from your first online therapy session.
Whether the online therapy provider you choose offers a free consultation or not, it's helpful to always think of your first session as a consultation. Use it as an opportunity to get to know your therapist, their preferred modalities, and the approaches in which they specialize, so you can gain a better understanding of what future sessions might entail. "Take your time in the consultation to ask as many questions as you need, to ensure you feel comfortable getting started," Balestrieri suggests. She recommends creating a space that helps you feel regulated, especially if you feel anxious about the session.
While some sessions might be phone calls, video calls offer the most similar setting to in-person therapy, giving your therapist the ability to pick up on nonverbal cues. "Make sure you have decent lighting and that your therapist can see a good portion of your upper body, not just your face," Balestrieri says. She also recommends communicating regularly with your therapist about how you feel things are going. "Your online therapist can help you process what you like or don't about the experience of online therapy and can help you identify adjustments that can help you feel more comfortable, if that is what you need."
Overstreet stresses the importance of being prepared for your session to make sure you're getting the most out of your time with your therapist. "Make a list of questions you want to ask and goals you want to work on," she suggests. "This will help you feel more comfortable and prepared when the session starts." Some questions she recommends are: Have you worked with other clients who have experienced this? How often should we meet? What can I work on between sessions to help me reach my goals? What if I have a question between sessions?
Balestrieri adds, "In your first session, it's important to ask any and all questions you may have about the therapist; the process of therapy, billing, and insurance; and how they might approach your goals for therapy, just like in-person therapy." The consultation is a great time to bring up any concerns or questions you might have about confidentiality or security. "You might also ask the therapist how they handle technology blips (poor internet, etc.,) or how best to set up your space for a comfortable and confidential experience," Balestrieri continues.
Like any relationship, you want to set the tone for open communication. This will help ensure that you feel comfortable asking questions and approaching difficult topics throughout your future course of therapy, be it short term or long term.
Types of therapists.
As with in-person mental health care, there are many types of certifications to look out for when searching for a therapist online. Below, find a breakdown of the different types of therapists.
Licensed professional counselors (LPC): These therapists have a master's degree in counseling and can help with many issues—including substance abuse, behavioral concerns, and mental health struggles—but they may not have as much training in mental health as an LMHC.
Licensed mental health counselors (LMHC): Licensed mental health counselors can address a number of concerns, such as depression, anxiety, stress management, addiction, and more. These professionals have completed licensure requirements (such as exams, supervised fieldwork, etc.) and cannot prescribe medication but can offer counseling and diagnosis.
Marriage and family therapists (LMFT, MFT): The "L" represents completion of licensure requirements such as exams and supervised fieldwork. Marriage and family therapists typically work with couples and families and cannot prescribe medication but can provide counseling and diagnosis.
Social workers (LCSW, MSW, LGSW, LCSW, LMSW, LCSW-C, LISW, LSW): Any social workers with an "L" in front of their title have completed licensure exams and fieldwork qualifications. Social workers cannot prescribe medications but can provide counseling and diagnosis.
Psychologists (Ph.D., PsyD, EdD, M.A., or M.S.): Have completed a Ph.D., PsyD, EdD, or master's program in psychology, including extensive clinical field experience. Psychologists have many different specialties and cannot prescribe medications.
Psychiatrists (M.D.s or D.O.s): Psychiatrists have a medical degree and can diagnose conditions and prescribe medication, as well as provide various forms of psychotherapy.
Types of therapy.
Most mental health professionals utilize various types of therapy in their practice. Before heading into your first session, it's helpful to have an understanding of the different modalities and which one(s) appeal most to you. Oftentimes your therapist will discuss their approach with you in your initial consultation. Below, find a brief description of the most common types of therapy:
Psychodynamic therapy: A common form of talk therapy, psychodynamic therapy helps people dig deeper into repressed emotions and explore how these emotions are impacting their day-to-day behavior. This modality involves a significant amount of reflection on the past.
Cognitive-behavioral therapy (CBT): CBT is another type of talk therapy. The premise of CBT is that your thoughts create your reality, and through this practice you can adapt your thought processes and behaviors to find better ways to manage stress. You'll come out of CBT sessions with constructive strategies that you can use to break out of negative thought patterns and become a better problem solver in all aspects of your life.
Humanistic therapy: Typically used for people seeking treatment for addictions, personality disorders, self-esteem, anxiety, depression, relationship issues, worthlessness, and schizophrenia, humanistic therapy focuses more on the current moment than on past events. There's a large emphasis on self-actualization and individualism.
Dialectical behavioral therapy (DBT): "DBT teaches mindful thought-challenging skills and acceptance skills to deal with stress or hurtful emotions," licensed mental health counselor GinaMarie Guarino, LMHC, previously told mindbodygreen. Initially intended to treat borderline personality disorder (BPD), DBT has since been adapted to treat other mental health conditions, too.
Exposure therapy: Rooted in CBT, exposure therapy is a helpful method for those who have specific anxieties or fears. Using repeated exposure, this form of therapy minimizes phobias and corresponding behaviors and can be a helpful treatment for things like obsessive-compulsive disorder (OCD), post-traumatic stress disorder (PTSD), anxiety, panic, social anxiety, and phobic disorders.
Interpersonal therapy: Offered one-on-one or in a group session, interpersonal therapy is mostly used to treat psychiatric disorders and issues such as substance abuse, anxiety, postpartum depression, eating disorders, depression, grief, and relational problems. It is an attachment-focused, person-based form of psychotherapy through which your therapist will help you become more aware of certain interpersonal dynamics that might be contributing to the issues you are facing, and learn skills to move through them.
Mentalization-based therapy (MBT): During MBT sessions, your therapist will help you acknowledge your emotions and those of the people around you. With a heavy focus on secure attachment, this form of therapy can help those who have experienced early abandonment issues or who didn't grow up in a securely attached household.
Mindfulness-based therapy (MBCT): Mindfulness-based therapy is also rooted in CBT but pairs with techniques like mindfulness and breathwork. This is another modality that focuses primarily on the present moment and helps you gain a better understanding of any negative messages and thoughts that may be impacting your sense of self.
Somatic psychotherapy: Somatic therapy goes beyond talk therapy, with the belief that your physical body can hold on to stress as much as your mind. By bringing up traumatic experiences, your therapist will help determine where you might be holding this trauma and teach you ways to let it go.
Marriage and family therapy: Also referred to as couples' therapy, marriage and family therapy is typically with an LMFT or MFT and focuses primarily on relationship and family issues. This can be helpful whether you're going through a difficult time or simply want to improve your communication or learn helpful tools to grow the relationship.
Eye movement desensitization and reprocessing therapy (EMDR): A method that focuses mostly on childhood events rather than the present moment, EMDR is typically used for people facing stress-induced physical disorders, post-traumatic stress disorder (PTSD), complex post-traumatic stress disorder (CPTSD), complicated grief, dissociation, substance abuse, eating disorders, panic, and anxiety. By sitting with your tough emotions and using them to instill positive beliefs, you'll learn techniques to reduce trauma-related stress in the future.
Is online therapy confidential?
As you enter your first foray into online therapy, it's natural to question whether these sites are confidential. According to Baliestri, "Licensed therapists who practice via teletherapy (online therapy) are required to abide by the same mandates for confidentiality and privacy as they would for in-person sessions." So, you can feel confident that as long as you are working with a licensed professional, the sessions will be confidential between you and your therapist.
One important thing to consider, however, is your surroundings. "What can complicate confidentiality is the client's setting," Baliestri explains. "Some folks may not have as much privacy in their own homes or choose to have their session in semiprivate spaces, like their car or a room at work." So, while you should never have to worry about your therapist breaking confidentiality, make sure to consider the environment in which you conduct your online sessions.
Not sure how to curate a private space? Baliestri recommends discussing it with your therapist during your consultation. Oftentimes, they will be able to help you come up with the best solution.
Baliestri also reminds us that "no online platform is 100% safe from being hacked." That said, "Most online therapists use client portals and platforms that have extra security and are HIPAA compliant," she assures. Her advice is to ask your therapist about how they protect your data and video sessions so you can gain peace of mind in your sessions.
How we picked:
Credibility
What is the vetting process used for each therapist or expert offered via the platform? We've only included online therapy services with a clear vetting process.
Variety of professionals
As we've learned, there are many types of therapy certifications. The best online therapy services offer a variety of professionals, allowing you to choose which is the best fit for your needs.
Communication offered
A huge perk of online therapy is the convenience factor. Each online therapy provider was evaluated based on the different forms of communication offered (i.e., text, phone call, video call, etc.)
Privacy policy
Privacy is of the utmost importance. When selecting our recommendations, we researched each company's privacy policy. Those with the clearest, most thorough parameters were chosen.
Budget
Our goal is always to offer a range of options, from the high-end innovator to the best bang for your buck. We want every mindbodygreen reader to find a product that works for their needs and budget. You'll find a pricing scale for each pick, ranging from $ to $$$.
Customer service
Because most of these platforms operate on a subscription basis, we paid close attention to how easy it is to sign up and cancel your membership, prioritizing those with a smooth signup process and easy cancellation.
Customer feedback
We read countless reviews and considered feedback from a variety of customers to ensure we are providing the most holistic perspective possible, using any positive and negative feedback to inform our selection.
Availability
How easy is it to get an appointment? Are you guaranteed one within a certain time frame of signing up? Due to licensure requirements, some online therapy services have restrictions in terms of where you can book from. These are factors we considered in our evaluation.
Our picks for the best online therapy services of 2023:
Best rated: Talkspace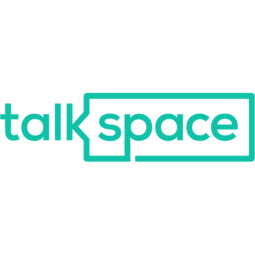 Pros:
Multiple forms of communication available
Strong vetting process & licensing requirements
Easy-to-use app
Cons:
Not much detail provided on therapist before first appointment
Not all therapists are in-network for health insurance
Types of Communication:
Live video
Text messaging
Video message
Audio call
Gender Affirming Care:
Yes
Talkspace is an online therapy service with thousands of licensed therapists and thousands of positive reviews to back it. Insurance is accepted and many types of therapy are offered, including CBT, humanistic therapy, psychodynamic therapy, DBT, and more. While the platform suggests therapists for you based on a detailed intake form, you do have the ability to choose your own therapist from a few options.
From the moment your provider is selected, you'll feel supported. The app supports 24/7 messaging capabilities and provides an estimated response time whenever you send a message. Note, responses are only guaranteed on weekdays. Through the app, you can track your goals and progress and access additional mental health resources.
Talkspace has a few plans to choose from, depending on what level of support you are looking for. The "plus" plan gives you text, video, and audio messaging capabilities; the "premium" plan offers all that plus one 30-minute live session per month; and the "ultimate" plan includes unlimited messaging and four 30-minute live sessions per month. There is a psychiatry branch, Talkspace Psychiatry, which focuses primarily on medication management and is separate from the online therapy plans.
Cost: $65 per week
Best for messaging: BetterHelp
Pros:
Multiple forms of communication offered
Access to over 12,000 licensed professionals
Sliding scale subscription and financial aid available for those in need
Cons:
Doesn't take insurance
Many therapists and reviews note BetterHelp has a reputation of underpaying therapists
Types of Communication:
Phone call
Video chat
Text
Gender Affirming Care:
Yes
Even if you've just started your search for online therapy options, you've likely come across BetterHelp. It's the largest online therapy service that exists today, with newer branches for specialized therapy including Teen Counseling, Pride Counseling, and Regain. Like its sister brands, BetterHelp has an easy-to-use interface and a quick-yet-detailed sign-up process that helps match you with a therapist for your individual goals and preferences. Don't worry, though, if you mesh with your therapist, it's fairly simple to request a new one.
Therapy sessions on BetterHelp can be phone calls or video chats. Between appointments, you'll have unlimited messaging access to your therapist. Our testers began messaging with their therapists even before their initial session, which helped them build a connection and feel more comfortable heading into the appointment. Not all providers offer video sessions, so be sure to make note of your preferences and double check with your appointed therapist if that's something you are looking for.
If you think you can't have life-changing breakthroughs in online therapy, think again. Our full BetterHelp review dives deeper into why even someone who has gone to in-person therapy for years was a fan of BetterHelp.
Cost: $60 to $90 per week, billed every four weeks
Best For Couples: Regain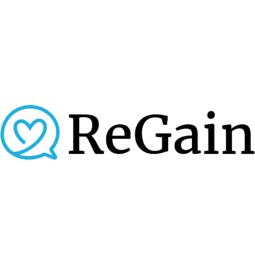 Pros:
Specialized for couples
Can start without partner
Variety of communication types
Cons:
Therapist is selected for you
Does not accept insurance
Types of Communication:
Phone call
Messaging
Video chat
Gender Affirming Care:
Yes
Contrary to what you may have previously believed, couples therapy is not reserved for those facing extreme issues. In fact, even couples who simply want to improve communication or receive guidance on upcoming milestones could benefit from seeing a couples therapist.
Owned by BetterHelp, Regain is an online therapy provider designed specifically for couples. The platform gives users access to licensed professionals, with specialization in couples therapy. When you sign up, you'll complete a full questionnaire to indicate which areas you'd like to work on, as well as any preferences you have for specific certifications and methods of communication.
As with all BetterHelp brands, your therapist will be assigned to you based on the criteria you outline at sign-up. Regain makes it simple to change your therapist if you don't find the first one to be a good match, but you will never be given the option to choose a specific therapist. That said, it's important for both you and your partner to connect with your therapist, so we recommend giving it a few sessions and then discussing with your partner to see how you are both feeling.
Regain offers live video sessions, with messaging access to your therapist between sessions. While every session focuses primarily on relationships, there is the option for one partner to start ahead of the other—and there will never be an extra charge for a partner joining. Regain does not currently accept insurance, and lands in the middle of our pricing scale.
Cost: $60 to $90 per week
Best for teens: Teen Counseling
Pros:
Multiple methods of communication
Pre-set costs and easy cancellation
Easy to switch therapists
Cons:
Therapist is picked for you
Not suitable for emergency situations or crisis help
Types of Communication:
Phone call
Video chat
Text
Gender Affirming Care:
Yes
If you're looking for accessible therapy options for your teenager, Teen Counseling (TC) is an excellent choice. A branch of BetterHelp, TC has a similar model, with an app and multiple methods of communication offered, including video chat, phone calls, or messaging. As with BetterHelp, insurance is not accepted, and prices range from $60 to $90 per week, billed monthly.
Teens from 13- to 19-years-old can use TC to work through issues, such as stress, anxiety, depression, eating disorders, or bullying. Once the parent completes the signup process to match their child with a licensed counselor, each session will be confidential between the teen and the therapist.
While the therapist is required to report any sign of abuse or if the teen is thought to be a danger to themselves or others, parents will otherwise not have access to anything discussed in these therapy sessions. Each of these counselors specializes in helping teenagers, but they cannot provide a diagnosis and the service is not meant for emergency situations.
Cost: $60 to $90 per week, billed every four weeks
Best for LGBTQ+: Pride Counseling
Pros:
Therapy databases have banking-grade encryption
Can cancel subscription any time
Private chat rooms available 24/7
Cons:
Insurance not accepted
Therapists may take time to reply
Types of Communication:
Phone call
Messaging
Video chat
Gender Affirming Care:
Yes
Designed specifically for members of the LGBTQ+ community, Pride Counseling offers a variety of therapy modalities, including trauma-focused, psychodynamic, and cognitive behavioral therapy. You will be automatically paired with a therapist based on your intake form, but every therapist on the platform has at least three years of experience and a valid license. If for whatever reason you do not feel like it is a good match, you can request a new therapist assignment through customer service.
Your session can be a phone call, video call, or live chat, depending on what you and your therapist prefer. In between sessions, you'll have 24/7 access to private chat rooms for messaging. While the app provides extensive access to therapists and licensed professionals, it is not meant for urgent crises or emergency situations. It is also not suitable for minors or court-ordered therapy.
Cost: $60 to $90 per week, billed every four weeks
Best for anxiety: Brightside
Pros:
Easy to use
Can prescribe medication
Chat capabilities
Cons:
Guided lessons can be hit or miss
Availability is strongly based on therapist's schedule
Types of Communication:
Video
Chat
Gender Affirming Care:
Yes
Brightside offers video therapy sessions and unlimited messaging with multiple subscription plan options: a medication plan, a therapy plan, and a medication + therapy plan. All therapists have a masters degree or higher, and if you are on a medication plan you will be matched with a licensed psychiatrist, physician, or psychiatric nurse practitioner. The cost of the medication is not included in the membership fee, and while a wide range of insurance plans are accepted, there is no financial assistance offered to those without insurance.
Brightside uses a proprietary data-driven technology, PrecisionRX, to analyze patients and recommend medication options to the provider. In 2022, the brand funded and co authored a study with medical science journal, Cureus, which found that patients who received care from Brightside experienced a significantly higher reduction in symptoms than those who received treatment as usual.
One downside of this service is that a few of the site's therapists have fairly limited availability when it comes to scheduling. On the bright side (pun intended), the signup process tends to be quite fast. You will typically be matched with a therapist within one business day.
Through your subscription plan, you'll have messaging access with your therapist or psychiatrist. Just keep in mind that all sessions are video calls—there is no option for audio phone calls or live chat.
Cost: $95 per month for medication management; $349 per month for therapy & medication; pharmacy copay per prescription
Best for psychiatry: Doctor On Demand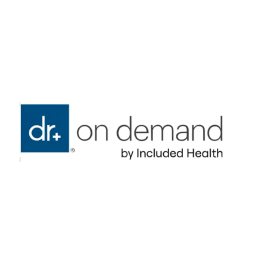 Pros:
Choose your own psychiatrist based on areas of expertise
Integrates entire care team
Many types of specialized methods offered
Cons:
Practitioner availability varies by location
Appointment may takes a few days to schedule
Types of Communication:
Video chat
Gender Affirming Care:
Yes
If you prefer a therapist that can prescribe medication, you'll want an online service with psychiatrists. Dr. On Demand has doctors specializing in conditions such as grief and loss, post-traumatic stress disorder, depression, anxiety, postpartum depression, and more. You'll be matched with a psychiatrist who can prescribe medication and will call in necessary prescriptions to your local pharmacy.
One major selling point for this platform is that it accepts a number of different insurance plans. Our pricing refers to out-of-pocket rates, for those who do not have insurance coverage. While this is one service that does not offer chat or email support, the therapists have availability seven days a week for video chat sessions. And because the site only has psychologists and psychiatrists, you can feel confident that your provider has undergone an extensive amount of training.
Anyone who is new to therapy will appreciate the helpful resources on the Dr. On Demand website, outlining various symptoms and sample treatment plans. Signing up for therapy can be overwhelming, but this level of detail helps give a better understanding of what to expect. This provider is also very detailed in outlining the privacy and confidentiality parameters and gives patients the ability to choose their own therapist, versus other service's method of automatically pairing you up based on a survey alone.
Cost: 25 minutes for $129; 50 minutes for $179; $299 for initial visit
Best affordable: 7 Cups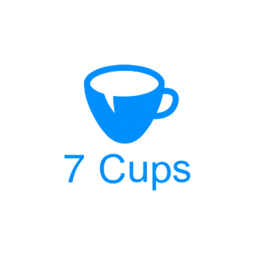 Pros:
Free 3-day trial
Chat rooms are monitored and safe
Video and worksheet resources are provided
Cons:
Chat rooms do not have licensed professionals
Therapists only available on weekdays
Types of Communication:
Text
Gender Affirming Care:
Yes
7 cups is an online therapy service providing therapy to members 18 and older, and community support for teenagers 13- to 17-years-old. Chat rooms are available 24/7 to all members, as a safe space to connect with peers and get support from people who understand what you are going through.
Along with therapy services and unlimited messaging, 7 cups also provides various self-help resources such as videos and worksheets to dive deeper into your mental health journey. While the chat rooms are free, there are no mental health professionals in these rooms. To work with a licensed therapist, you'll need a monthly membership ($150/month).
Keep in mind, you will not have traditional therapy sessions, and instead will have the ability to message your therapist as often as you'd like in a private chat room. Your therapist will then reply once or twice a day, on weekdays only.
Cost: $150 per month for access to therapists; free for chat rooms
Best for accessibility: LiveHealth Online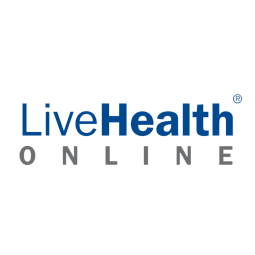 Pros:
Therapists are readily available
Easy sign-up process
Accepts insurance
Cons:
No messaging capabilities
No community features
Types of Communication:
Live video
Gender Affirming Care:
Yes
A bit different than a typical online therapy subscription service, LiveHealth Online operates on a pay-per-session model. The great thing about this is that there's no commitment and you can cancel anytime. On the downside, this does land it on the more expensive end—but insurance is accepted.
All that said, LiveHealth Online has an incredibly simple (and free!) sign-up process and makes it easy to access mental health professionals, including psychiatrists and a range of licensed therapists. Since there are psychiatrists available, medications can be prescribed. You're also able to choose your provider based on individual preferences and easy-to-view upcoming availability, as opposed to being matched up with a therapist automatically.
While there are not any extras such as guides, courses, chat rooms, and journals, this is a straightforward and reliable platform for anyone seeking talk therapy or medication. Just note, the only communication is through your video sessions.
Cost: $80 to $95 per session; up to $175 for first psychiatry session; $75 for follow-up psychiatry session
Best with insurance: Amwell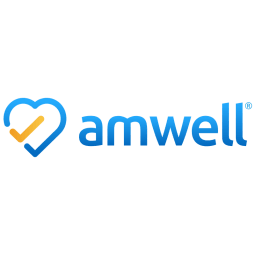 Pros:
Multiple forms of therapy offered (couples, individual, teen)
Offers psychiatry
Many insurance plans accepted
Cons:
No subscriptions offered (must pay upfront for each session)
No messaging capabilities
Types of Communication:
Video chat
Gender Affirming Care:
Yes
While, yes, texting capabilities are incredibly convenient for online therapy, video therapy has a much more similar feel to in-office therapy visits. Amwell's video therapy settings allow you to adjust your view so you'll only see your therapist, not yourself—which helps you focus on the conversation, not yourself, and is greatly appreciated by those of us who spend a good portion of the day looking at ourselves on video calls.
The service itself is very easy to use, whether on-site or on the app. There are different types of therapists available on Amwell, including psychiatrists who can prescribe medications. And, if you're looking for a more holistic experience, you can use Amwell for other forms of healthcare, too, not just therapy.
It's worth mentioning that there are no messaging or texting options on Amwell—so, if you're looking for more frequent support between sessions, this is probably not the right pick for you. While there are not many online therapy services that accept insurance, Amwell is one of them and accepts many insurance plans.
Cost: $109 for therapist with a master's; $129 for therapist with a Ph.D.
Best for cognitive behavioral therapy: Online-Therapy.com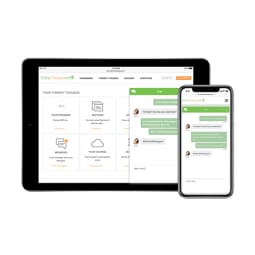 Pros:
Comprehensive self-help course with workbook, yoga, therapy, and journal
Every counselor specializes in cognitive behavioral therapy
Therapists respond within 24 hours on weekdays
Cons:
Therapists not available on weekends
Cannot diagnose or prescribe medications
Types of Communication:
Phone call
Video chat
Text
Gender Affirming Care:
Yes
Cognitive behavioral therapy is one of the most common forms of talk therapy, so it makes sense to have an online therapy service dedicated solely to this method. CBT is backed by extensive research, and is seen to be most effective in treating those with anxiety, stress, and obsessive compulsive disorder (OCD).
While Online-Therapy.com does have a specialized focus, it truly is a holistic experience. Through your membership, you'll have access to a slew of mental health resources: worksheets, yoga, meditation, weekly live chats with a therapist, an online journal, and unlimited messaging capabilities. Just keep in mind, while you can message any time, the therapists are typically only available on weekdays during business hours.
This platform is a great choice for anyone looking to embark on a self-discovery journey through a well-rounded approach (of course, with a deep focus on CBT). It's not for you if you're seeking a different form of therapy, or if you want to be prescribed medication. Insurance is not accepted, but the cost is on the low end of our pricing scale.
Cost: $40 to $80 per week
Best online sex therapy: Modern Intimacy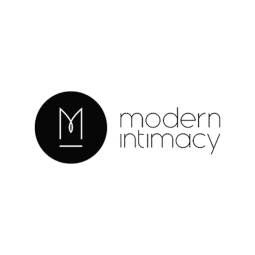 Pros:
Free 30 minute phone consultation
Clients can access classes, blog & podcast at no additional cost
Many specializations offered
Cons:
Only available in a few high-population states
Insurance not accepted
Types of Communication:
Phone call
Live video
Gender Affirming Care:
Yes
One of our top picks for the best online sex therapy, Modern intimacy offers individual therapy, couples therapy, and sex therapy. While it is on the more expensive side, you'll have access to extensively-trained practitioners specializing in sex and relationship challenges, mood disorders, addiction, self-esteem and self-confidence issues, alternative lifestyles, body image and eating disorders, LGBTQ affirmative therapies, and more.
Modern Intimacy offers a free 30-minute phone consultation, during which you can ask any question you have to determine whether it's the right service and provider for you. From there, you'll see your therapist via video sessions, and will pay per appointment. Every Modern Intimacy practitioner is highly trained and educated and will help you work through any relational or individual issue using different methods of talk therapy, research-sharing, and homework assignments. If you are looking for an online service with therapists who will hold you accountable, this is a great choice.
It's important to note that Modern Intimacy is only available to Florida, Illinois, Colorado, California, and New York residents.
Cost: $150 to $300 per session
Compare online therapy services options:
FAQ
Are online therapists legit?

Baliestri says, "Short answer: Online therapists are legit." She goes on to explain that online therapists have different levels of training and expertise, as is the case with in-person therapists. "They have different approaches, and finding an online therapist who is a good fit for you can help you reach your goals just as effectively as a therapist you might see in person."
Can I trust online therapy?

Per Overstreet, "You can trust online therapy if it's a legitimate site and the therapist you are working with is licensed to practice therapy in the state you reside in." Before choosing an online therapy service, make sure to do your research. Always look for a site that lists each professional's certification, so you can be certain you are working with a licensed therapist, or whatever level of certification you prefer.
Are online therapists worth it?

Yes. Online therapy is a worthwhile investment for most people. "While online therapy may not be recommended in every scenario, the research on the efficacy of online therapy is showing that it can be just as effective as in-person therapy," Baliestri confirms. "In some cases, online therapy can even improve outcomes, as it can remove some of the barriers to therapy (like travel time, parking costs, or anxiety) that come with in-person sessions."
The takeaway.
It's just as important to take care of your mind as it is your body—and mental health issues like anxiety can even impact your physical health. The world of online therapy has grown exponentially, with providers offering more methods of communication to make therapy more accessible. Whether you're trying therapy for the first time or you've been going for years, these services are a great place to begin or continue your mental health journey.
Meet The Experts
Darja Djordjevic holds an MD PhD from Harvard Medical School and She is a Clinical Fellow in Child and Adolescent Psychiatry at Nassau University Medical Center in New York.
Watch Next
Enjoy some of our favorite clips from classes
Watch Next
Enjoy some of our favorite clips from classes
What Is Meditation?
Mindfulness/Spirituality | Light Watkins
Box Breathing
Mindfulness/Spirituality | Gwen Dittmar
What Breathwork Can Address
Mindfulness/Spirituality | Gwen Dittmar
The 8 Limbs of Yoga - What is Asana?
Two Standing Postures to Open Up Tight Hips
How Plants Can Optimize Athletic Performance
What to Eat Before a Workout
How Ayurveda Helps Us Navigate Modern Life
Messages About Love & Relationships
Love & Relationships | Esther Perel
Love Languages
Love & Relationships | Esther Perel
Related Videos (10)
What Is Meditation?
Box Breathing
What Breathwork Can Address
The 8 Limbs of Yoga - What is Asana?
Two Standing Postures to Open Up Tight Hips
How Plants Can Optimize Athletic Performance
What to Eat Before a Workout
How Ayurveda Helps Us Navigate Modern Life
Messages About Love & Relationships
Love Languages
Advertisement
This ad is displayed using third party content and we do not control its accessibility features.
More On This Topic
more Health
Advertisement
This ad is displayed using third party content and we do not control its accessibility features.
Advertisement
This ad is displayed using third party content and we do not control its accessibility features.