These Mascaras Are So Good, No One Will Know They're Natural
Contributing Wellness & Beauty Editor
By Lindsay Kellner
Contributing Wellness & Beauty Editor
Lindsay is a freelance writer and certified yoga instructor based in Brooklyn, NY. She holds a journalism and psychology degree from New York University. Kellner is the co-author of "The Spirit Almanac: A Modern Guide to Ancient Self Care," with mbg Sustainability Editor Emma Loewe.
Our editors have independently chosen the products listed on this page. If you purchase something mentioned in this article, we may
earn a small commission
.
Of all the natural beauty swaps, mascara remains one of the toughest nuts to crack. If you're used to conventional formulas, most natural mascaras don't compare to the staying power, magnification, and flexibility of their conventional counterparts—but there's a good reason.
"Natural mascaras don't contain plasticizers to make lashes look soft, hydrated, and bendy. That means some versions can often make them look stiff and feel dry," said celebrity makeup artist and green beauty expert Katey Denno. "I've also heard it's tough finding the right preservative, which we know is so important because bad-for-us bacteria overgrowth can have deleterious effects on our lash line, lids, and actual eyeballs!" While this is true for natural beauty as a whole, it's incredibly important for mascara because the wand meets your eye and is dipped into the product. Interestingly, most natural formulas aren't jet-black either, "because they don't use carbon black, which has been listed as possibly carcinogenic."
Aside from color, there are a couple factors to consider when choosing a new mascara, including wand type and formula. Having the right wand type can make or break almost any formula—make your choice based on your eyelash goals. A big bristly brush typically produces a voluminous lash look while a spiky, hard wand creates definition and length. If your lashes are plentiful, long, and/or pigmented but tend to run thin, a big-bristle brush is your friend. For those with thick lashes, a spiky brush helps define and lengthen.
As a mascara loyalist (it's my desert island product), I've tried and tested many formulas, gathered intel from experts, pored over countless vlogs, blog posts, reviews, and tutorials, and can say that these six products are true standouts. These are the ultimate natural mascaras for pigment, buildability, volume, and length. Happy swapping!
1. Couleur Caramel Black Mascara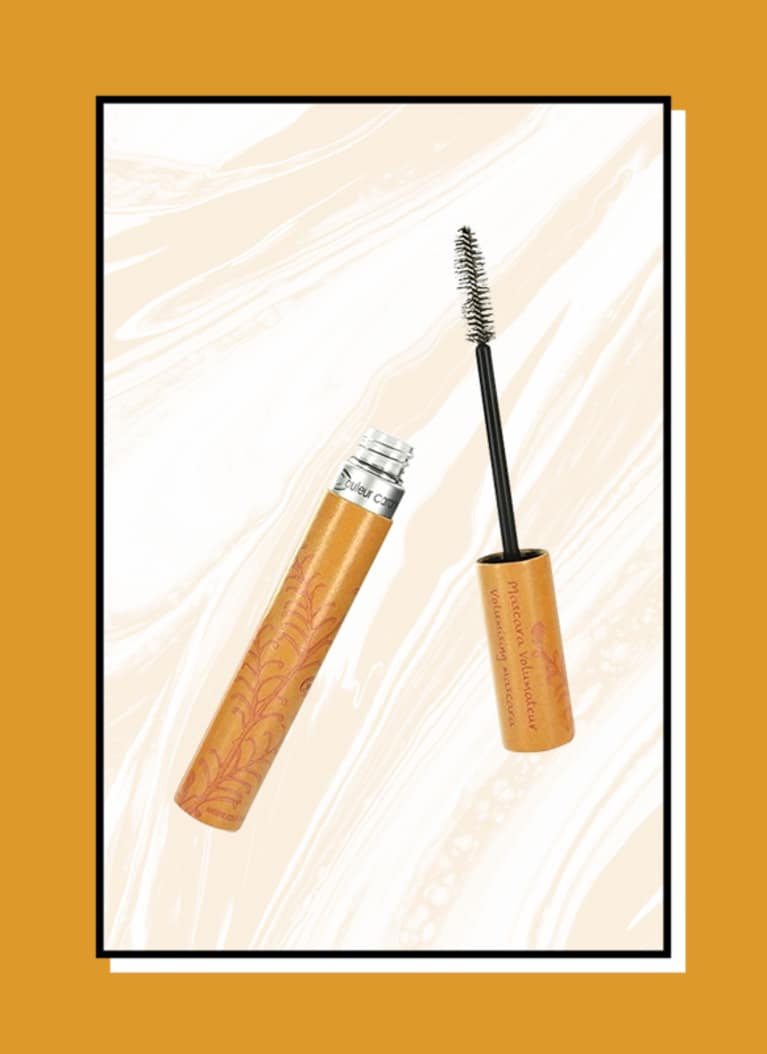 You'd never expect it, but this under-the-radar mascara is a great swap if you're going for a natural and long-lash look. Formulated and produced in France, it's one of those word-of-mouth brands that doesn't heavily rely on marking or branding to sell the consumer, so most people don't know about it (yet!). Jessa Blades has brought it into stateside consciousness through her online shop, and I can say with certainty that it's the best natural mascara I've tried to date.
Couleur Caramel mascara ($27)
2. Lily Lolo Natural Mascara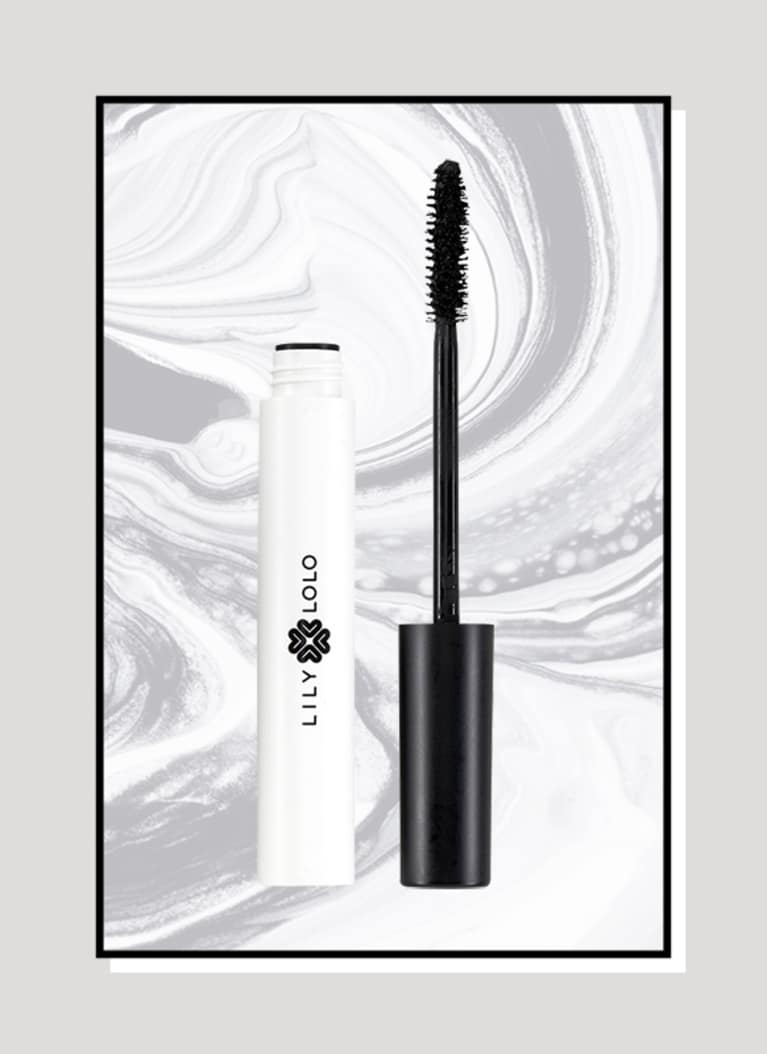 This super-buildable formula by Lily Lolo also happens to be natural beauty mecca Credo Beauty's best-selling mascara. Made without parabens, fragrance, dyes, fillers, petroleum-based chemicals, gluten, and other sketchy ingredients, the formula is smooth and matte, perfect for layering, lengthening, and volumizing—and thanks to the full-bristle brush, it's super-versatile. One or two coats is ideal for every day, but layer it up if you're going for that lash drama.
Lily Lolo natural mascara ($20)
3. Honest Beauty Truly Lush Mascara + Lash Primer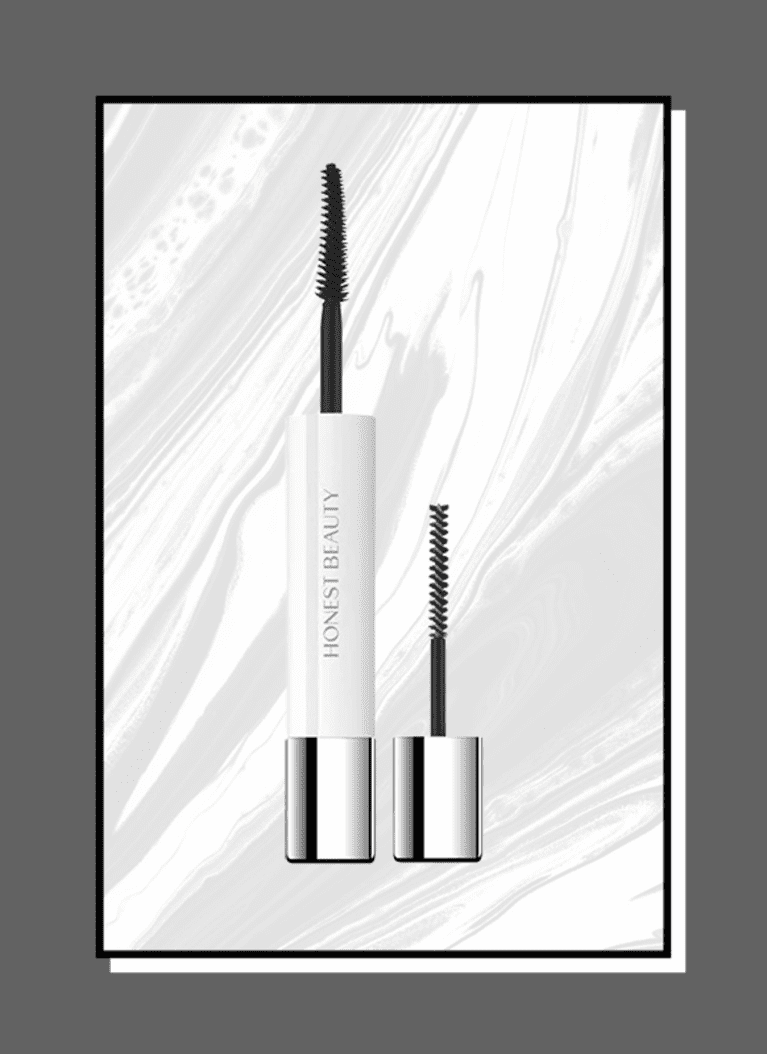 Like a few of the particularly magnifying conventional formulas, Honest's mascara features a double-edged wand—one for primer and one for mascara. The primer brush has small bristles, which is excellent for defining, and the mascara brush is tapered for a more defined and refined look. Makeup artist Katey Denno loves using it on her green-inclined celebrity clients.

Honest Beauty Truly Lush Mascara + Lash Primer ($22)
4. Ere Perez Natural Almond Mascara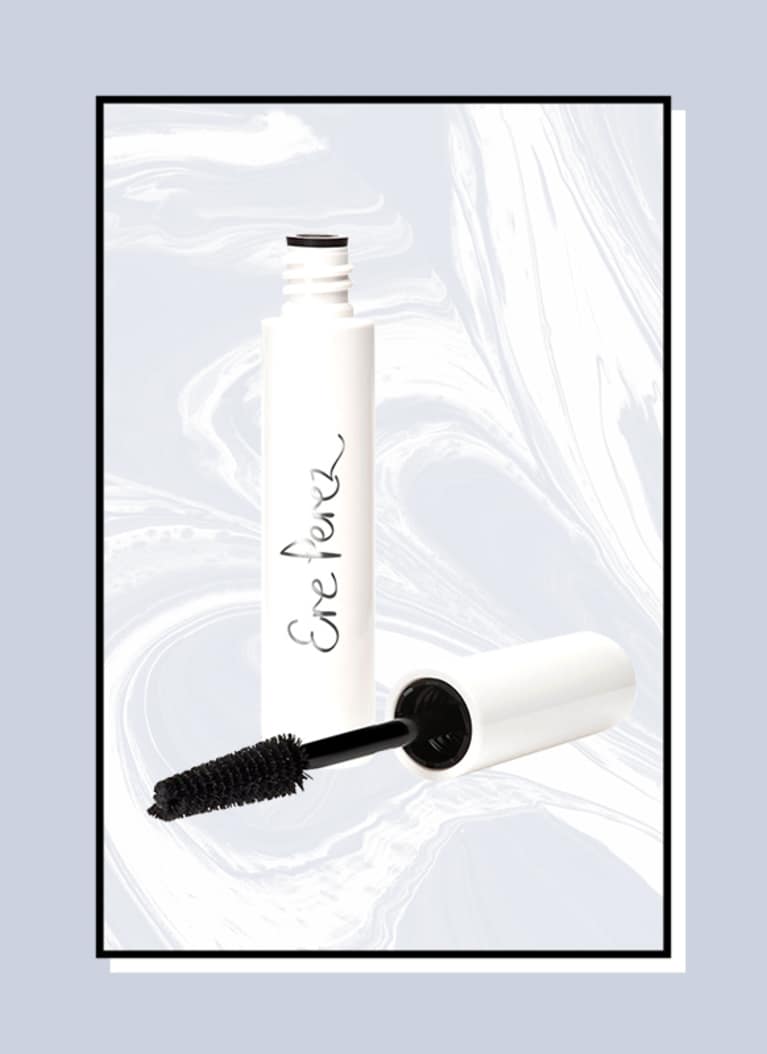 Ere Perez's formula is sooty and buildable like Lily Lolo's but produces a "chunkier" lash look thanks to bigger brush with larger bristles. If you're wearing a bold eyeliner or lip, the almond-oil-based formula will keep your lashes at the same level of look as the rest without going overboard.
Ere Perez Natural Almond Mascara ($24)
5. RMS Beauty Volumizing Mascara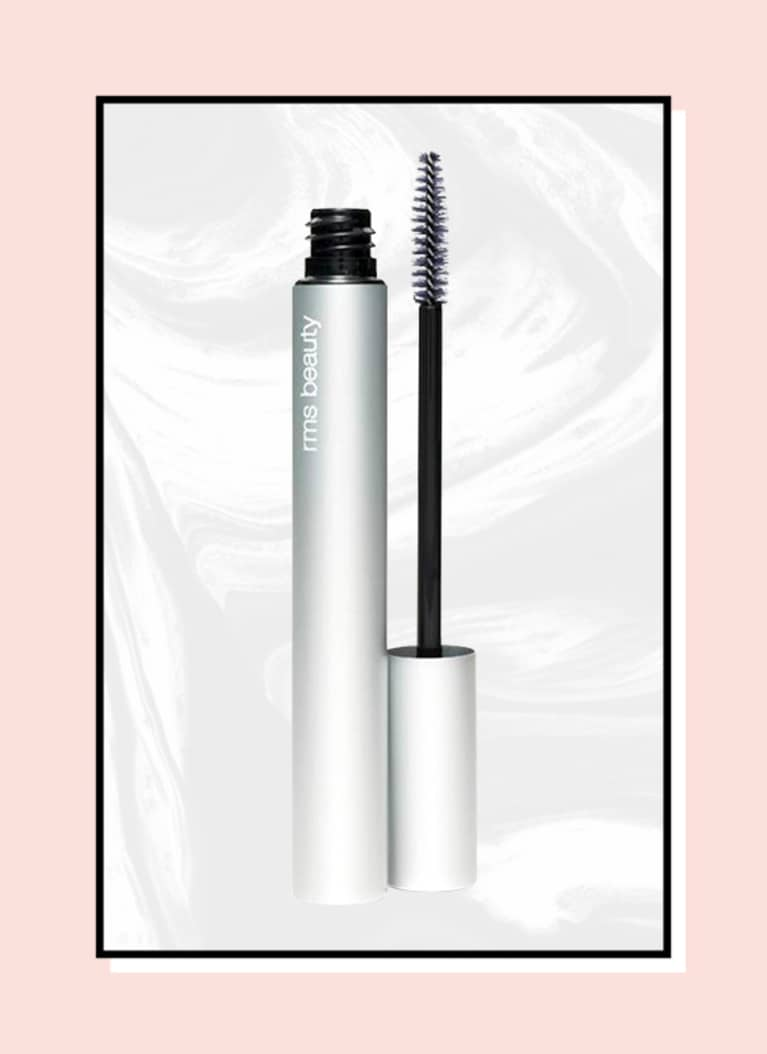 RMS Beauty has earned a cult following over the years, and rightfully so. Its founder, Rose Marie Swift, is notoriously picky and judicious about the ingredients she puts in her cosmetics, and her mascara is no different. The bristles in the volumizing formula are dense but long and plentiful, which makes for a clumpless separation of the lashes while still defining and coating them. For a more subtle look, try the Defining Mascara, which features a subdued bristle length.
RMS Beauty Volumizing Mascara ($28)
6. Burt's Bees Nourishing Mascara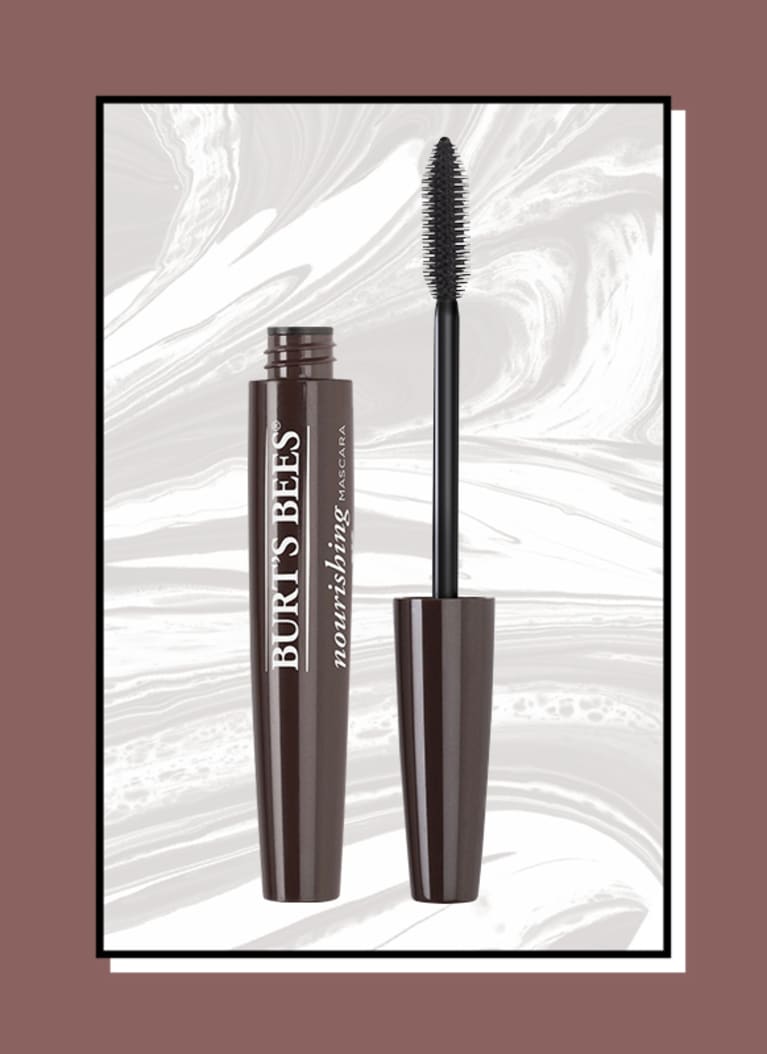 Raise your hand if drugstore mascara was your favorite guilty pleasure! Thank goodness for Burt's Bees, the company responsible for creating a natural mascara formula we can get behind…and find at Target. Made from 100 percent natural ingredients featuring jojoba oil and glycerin, the formula is safe, gentle, and comes in two colors: classic black and black brown. Use this for a soft but defined lash look.
Burt's Bees Nourishing Mascara ($13)