12 Best Natural & Clean Mascaras — Gorgeous Lashes In One Swipe

mbg Beauty Director
By Alexandra Engler
mbg Beauty Director
Alexandra Engler is the Beauty Director. Previously she worked at Harper's Bazaar, Marie Claire, SELF, and Cosmopolitan; her byline has appeared in Esquire, Sports Illustrated, and Allure.com.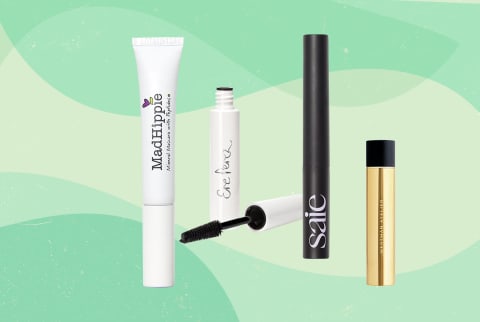 June 11, 2020
Mascaras are a coveted beauty item for many. In one or two swipes, they can define your eyes, make you look more done-up, or simply top off a look. If you are a regular makeup wearer, you likely have one or two favorites that you keep on going back to—and unless you've been a natural beauty enthusiast for a while, there's a decent chance that your mascara is on the more conventional end of the beauty product spectrum.
Why do we make this assumption? Clean and natural mascaras have been one of the hardest to get right without the use of preservatives like parabens or phthalates, ingredients that often pop up on a few "things to avoid" lists. These help limit the growth of harmful bacteria. Given the nature of mascaras, it is essential that they have effective preservative systems. Here's why: Mascara's formulas contain water, which can serve as a germ breeding ground. If you combine that with the fact that you regularly dip a wand in and out, and therefore are regularly increasing the chance for contamination, it can become ripe for infection-causing bacteria.
Advertisement
This ad is displayed using third party content and we do not control its accessibility features.
Another issue is the wearability of natural mascaras: "Natural mascaras don't contain plasticizers to make lashes look soft, hydrated, and bendy. That means some versions can often make them look stiff and feel dry," celebrity makeup artist and green beauty expert Katey Denno previously told mbg.
However, that's not to say a good natural mascara isn't out there. In fact, we rounded up the best for you.
Lily Lolo Mascara
Made with a sophisticated blend of natural waxes, fruit butters, and botanical oils, this is ideal for emphasizing length. (It also contains natural antibacterials that don't irritate sensitive eyes—so even if the draw of the natural formula doesn't get you, that might.) The smooth formula slips on effortlessly.
Mascara, Lily Lolo ($20)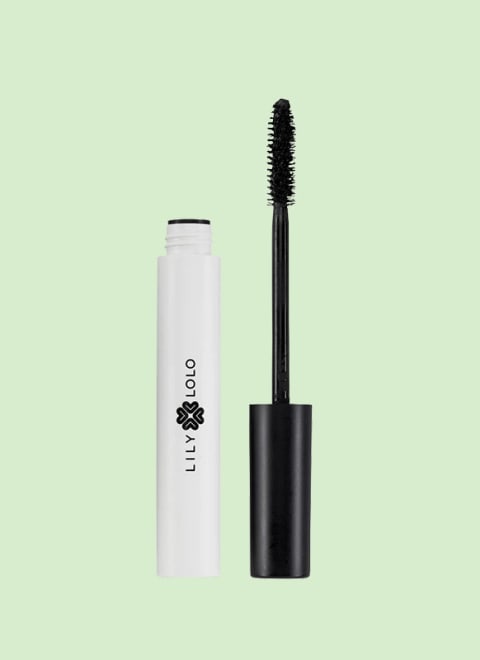 mindbodygreen
LUV+CO Natural Mascara
A luscious, buildable mascara that's made from a cocktail of natural waxes, coffee powder, and other botanicals. It dries down super fast, too, which makes it effortless to layer. That way, you can really switch up your look with it: one layer for the day, a few more for night.
Natural Mascara, LUV+CO ($29)
mindbodygreen
Honest Beauty Extreme Length Mascara and Primer
If you want some va-va-va-voom, this clean option does double-duty with one end being your primer and the other your mascara. For a more subtle look, just swipe on the mascara. For adding mega length, use the thickening primer first and then layer on the mascara formula. The active is jojoba esters, which give it sufficient hold and thickness.
Extreme Length Mascara and Primer, Honest Beauty ($16.99)
mindbodygreen
Ere Perez Natural Almond Mascara
This features almond oil to help nurture and strengthen delicate lashes. It's also smudge-proof, water-resistant, long-lasting—according to the brand, and well, most of its users. Finally, it comes in deep black and a warm brown, so you have options depending on your skin tone, eye color, and final makeup look.
Natural Almond Mascara, Ere Perez ($25)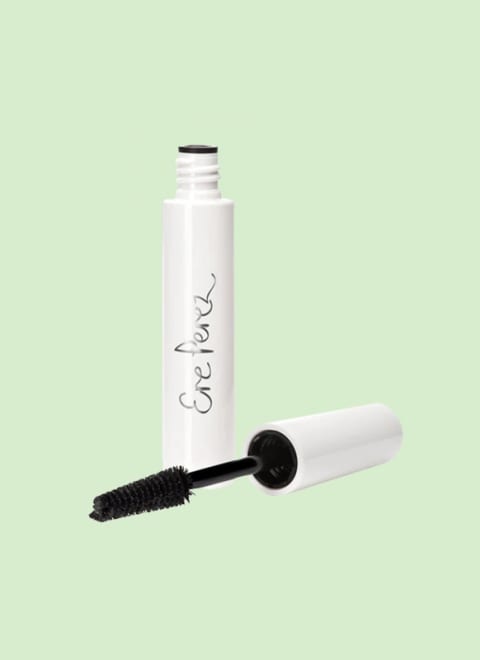 mindbodygreen
Plane Jane Beauty Just Mascara
A mascara that's made with a natural sugar-based biopolymer derived from tree sap, various plant extracts, earth-based pigments, and enriched with avocado butter. (How does that not sound delightful?) The formula's ingredients are derived from sustainable sources and easily biodegrade when you wash it off at night, too. This is anything but "just" a mascara.
Just Mascara, Plane Jane Beauty ($18)
mindbodygreen
Burt's Bees Nourishing Mascara
This 100% natural mascara (yes, really) is made with jojoba oil and glycerin, so it's a soft, moisturizing formula. The brush, we should mention, is ideal for defining and separating lashes. So opt for this if yours tend to stick together. And at a drugstore price, it's hard to beat.
Nourishing Mascara, Burt's Bees ($12.99)
mindbodygreen
Westman Atelier Eye Love You Mascara
Certainly the more high-end price point on the list, but this mascara from famed makeup artist Gucci Westman is for those who are looking for a clean swap that matches options from Dior or YSL mascara. The 96% natural formula is dense and creamy—that combined with the thick nylon brush, will give you ultra-thick lashes.
Eye Love You Mascara, Westman Atelier ($62)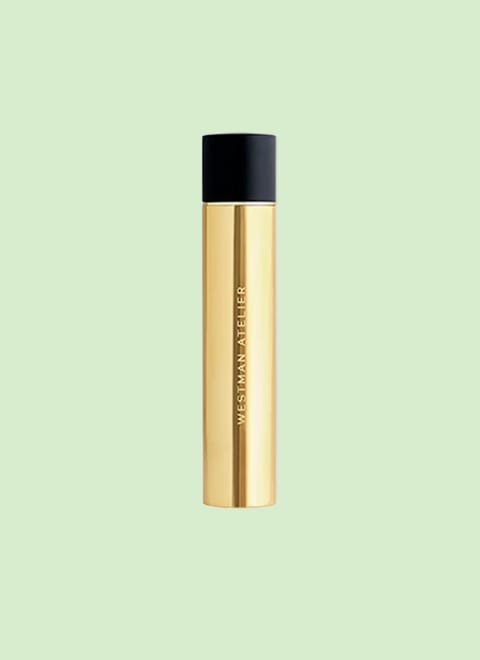 mindbodygreen
Mad Hippie Mascara
This delivers fluttery, day-to-day lashes. The blend contains amino acid peptides for lash health and mineral pigments for color (read: better for sensitive eyes). Plus, the bottle is bioresin sugar-cane plastic sourced from environmentally responsible farms.
Mascara, Mad Hippie ($19)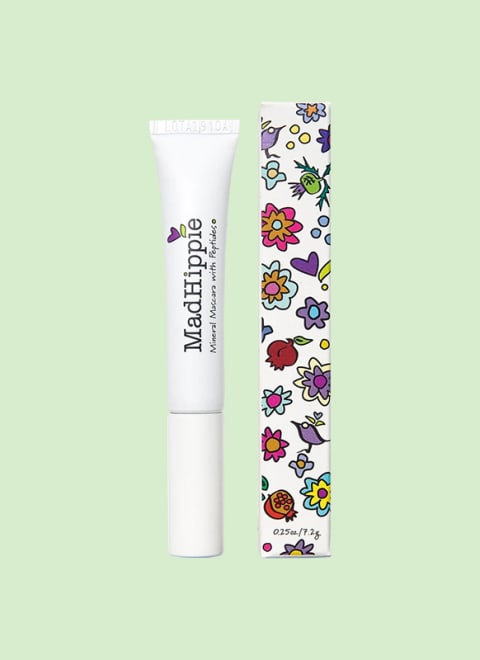 mindbodygreen
Saie Mascara 101
A newer clean brand on the market, this EWG-verified mascara has build-ability thanks to an ideal blend of organic non-GMO shea butter and responsibly sourced beeswax. You'll notice one coat, but with one or two more layers, you'll have full, gorgeous lashes.
Mascara 101, Saie ($24)
mindbodygreen
BeautyCounter Volumizing Mascara
Another EWG-verified option, this mascara uses carnauba wax, rice bran wax, and bataua oil in its volumizing formula. The hue is inky black thanks to the iron oxide pigments (a much safer alternative to carbon black). Swipe it on for all-day dramatic coverage.
Volumizing Mascara, BeautyCounter ($29)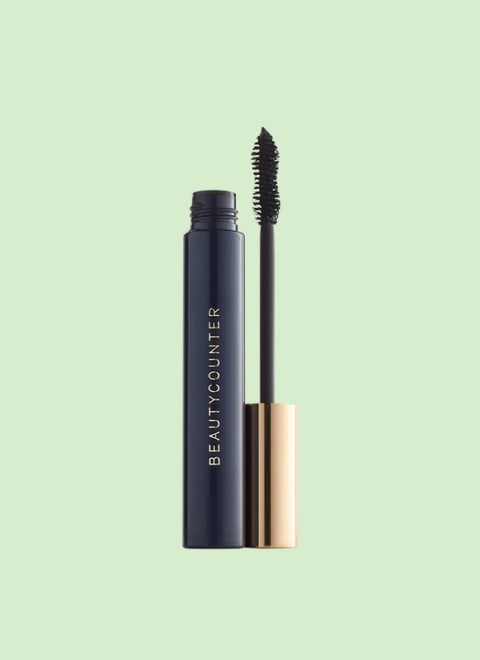 mindbodygreen
W3LL People Expressionist Bio Extreme Mascara
If you are someone who really loves to get in and hit all the hard-to-reach places with a super-precise brush, this one's for you. The sturdy nylon allows you to define even the thinnest of lashes.
Expressionist Bio Extreme Mascara, W3LL People ($19.99)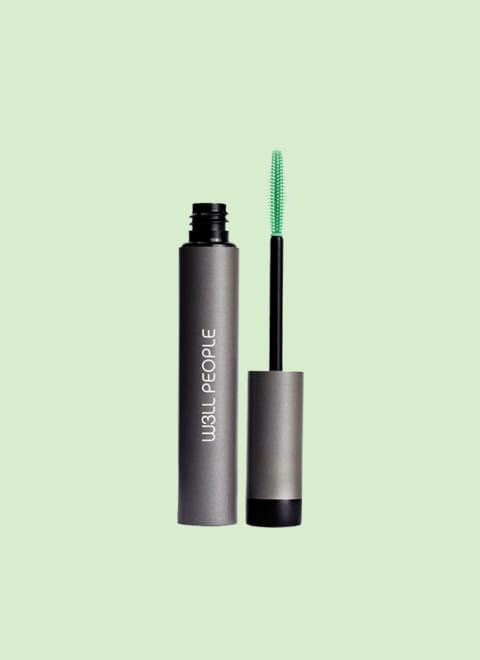 mindbodygreen
KJAR WEIS Lengthening Mascara
With a liquidy slip, this organic mascara is perfect for sliding onto lashes for extreme length, without adding too much bulk and no clumping or flakes. Not to mention, the tube is refillable, so you aren't wasting as much packaging when you repurchase.
Lengthening Mascara, KJAR WEIS ($38)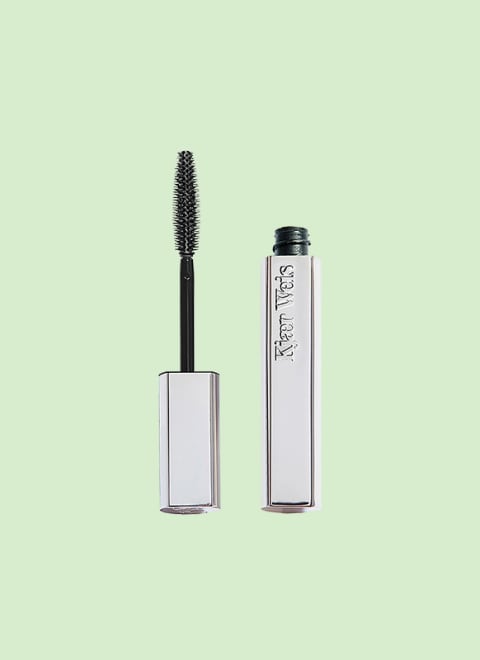 mindbodygreen
Advertisement
This ad is displayed using third party content and we do not control its accessibility features.
Heal Your Skin.
Receive your FREE Doctor-Approved Beauty Guide

Alexandra Engler
mbg Beauty Director
Alexandra Engler is the Beauty Director at mindbodygreen. She received her journalism degree from Marquette University, graduating first in the department. She has worked at many top publications and brands including Harper's Bazaar, Marie Claire, SELF, and Cosmopolitan; her byline has appeared in Esquire, Sports Illustrated, and Allure.com. In her current role, she covers all the latest trends and updates in the clean and natural beauty space, as well as travel, financial wellness, and parenting. She has reported on the intricacies of product formulations, the diversification of the beauty industry, and and in-depth look on how to treat acne from the inside, out (after a decade-long struggle with the skin condition herself). She lives in Brooklyn, New York.