The 11 Best Natural & Effective Body Washes Of 2022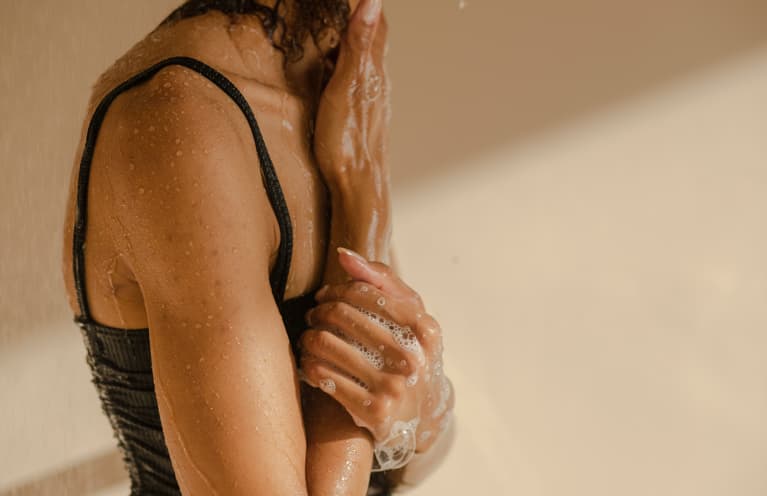 Our editors have independently chosen the products listed on this page. If you purchase something mentioned in this article, we may
earn a small commission
.
If you're trying to keep your body wash on the more natural side, it's important to determine what you're looking for. Do you need a body wash that's hydrating? Good for sensitive skin? Or maybe one that's best for acne-prone skin? There are so many options on the market today for natural body wash (which is great!), but it can be overwhelming at the same time.
This is why we've taken the time to carefully select 11 outstanding natural body wash options for each skin concern. Let's dive in.
Best sustainable option:
When people discuss the pros and cons of using a body wash compared to bar soap, sustainability is generally one of the conversation points. It's the unfortunate truth: Some companies still use virgin plastic. Luckily, more and more companies are focusing on their environmental impact, including REN. This body wash is stored in a 100% recycled plastic bottle made up of reclaimed plastic found in the oceans. Not to mention, the powerful awakening essential oils are perfect for the a.m. cleanse.
Pro: Stimulating essential oils
Con: May irritate sensitive skin
Atlantic Kelp and Magnesium Anti-Fatigue Body Wash - 100% Recycled Plastic, REN Clean Skincare ($29); usa.renskincare.com, amazon.com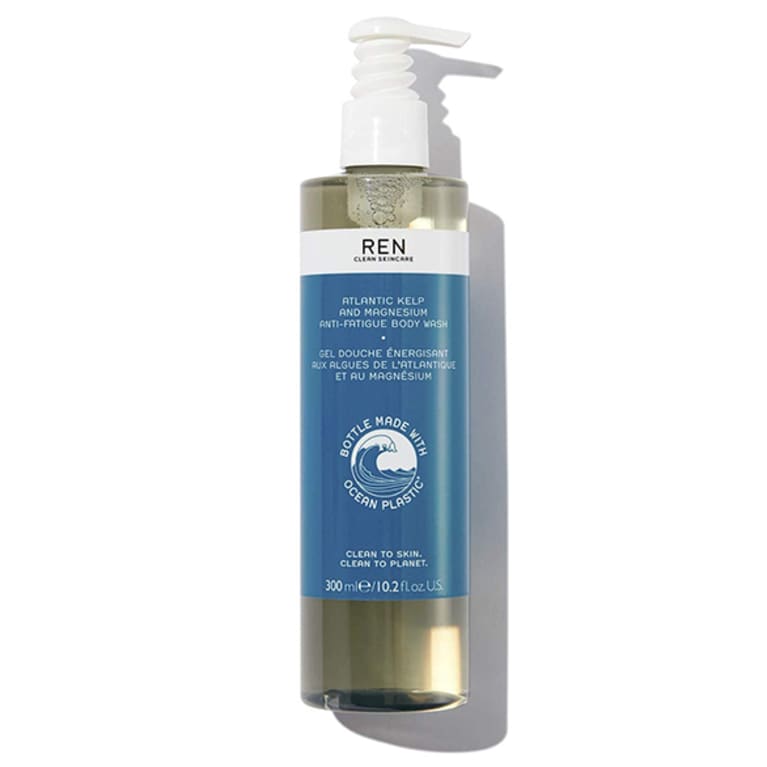 REN Clean Skincare
Best unscented:
If you're looking for something unscented, this body wash is a great option. Packed with extra-hydrating ingredients like niacinamide, this wash won't leave your skin feeling tight or stripped post-shower. This product is formulated with your skin's pH in mind and is safe for sensitive skin as well.
Pro: Safe for sensitive skin
Con: Doesn't have a fragrance (for those who prefer it)
The Body Wash, Nécessaire ($25); sephora.com, nordstrom.com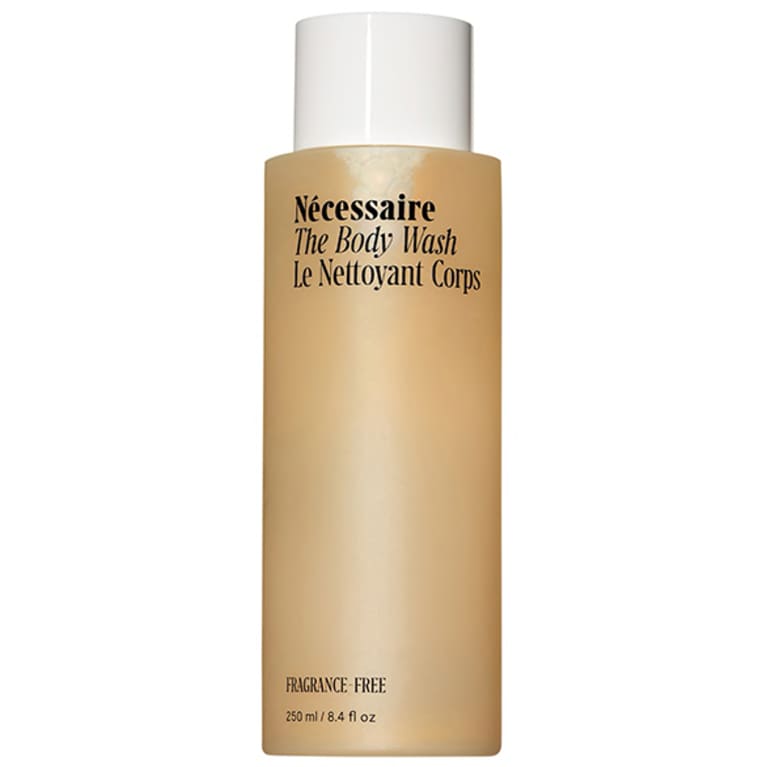 Nécessaire
Best budget:
This one is an absolute classic. This soap not only keeps your skin clean but also can be used for countless other cleaning needs—not just washing your body. You have many options when it comes to scent, all of which are derived from natural ingredients. If you're looking for a wash that can do it all, this is it.
Pro: Affordable
Con: Not the most hydrating
Pure-Castile Liquid Soap, Dr. Bronner's (from $8); amazon.com, target.com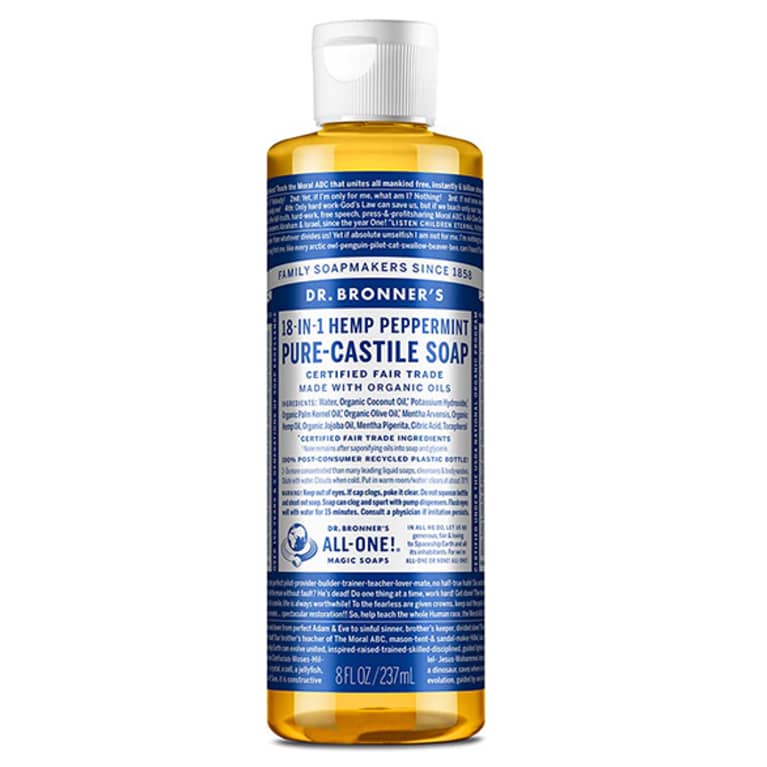 Dr. Bronner's
Best hydrating:
If you're struggling to find a body wash that doesn't strip the skin, finding one with hydrating oils like jojoba oil is key. We're big fans of jojoba oil because of its chemical structure. Unlike many other oils, jojoba has a similar structure to sebum, which is the natural oil our body produces. This makes it a great option for acne-prone skin. This body wash is packed with this super oil and more to keep skin hydrated even after you rinse it off.
Pro: Doesn't leave skin feeling tight
Con: On the pricey end
Body Cleanser - Chamomile Bergamot Rosewood, Grown Alchemist ($44); dermstore.com, ulta.com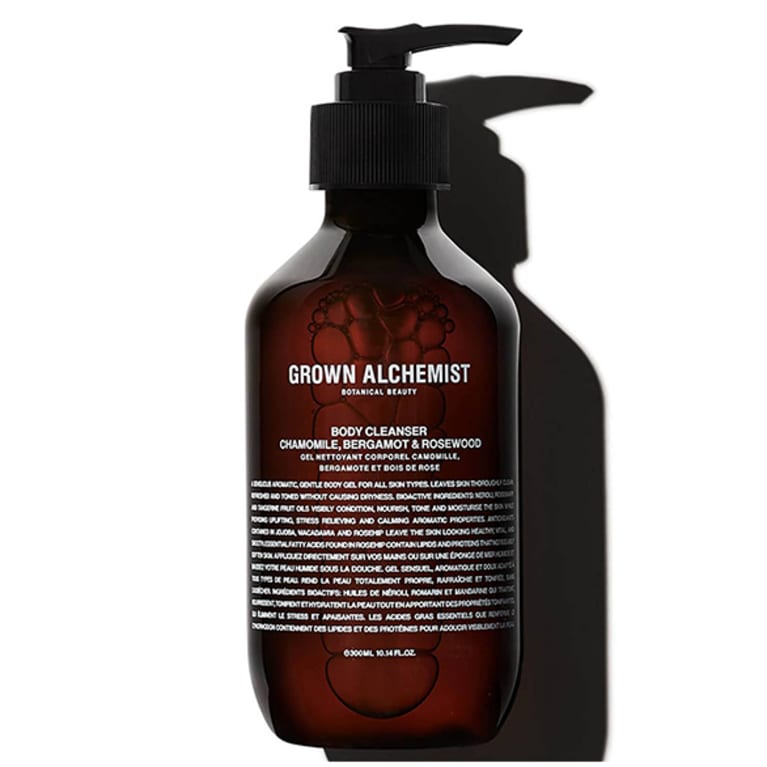 Grown Alchemist
Best for baths:
If you've heard that foaming body washes aren't good for your skin, you're about half right. This is a broad statement because not all foaming washes are formulated with parabens (what's generally used to get that foamy consistency). This wash by maude is paraben-free but still gives you enough suds to serve as a bubble bath and body wash in one. After all, who wants to buy two separate products when you can get a high-quality 2-in-1?
Pro: Paraben-free suds
Con: Doesn't have a fragrance (for those who want it)
Wash no.2, maude ($22); getmaude.com, sephora.com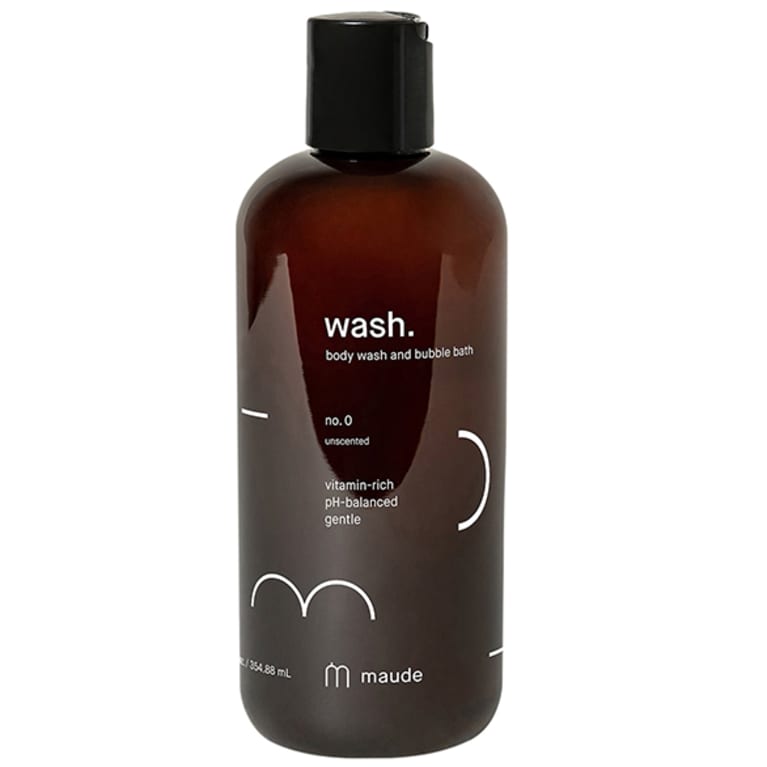 Maude
Best for eczema:
If you've ever struggled with eczema, you know how uncomfortable showering can be. When your skin is too dry, it can feel sensitive to hot water and harsh soaps (that's because of your moisture barrier). So when you're looking for a body wash, it's important to find one that has tons of hydrating ingredients. Specifically, you want a wash formulated with humectants to pull water into the skin, emollients to make the skin smooth, and occlusives to lock all of that moisture in. SkinFix's foaming oil body wash has all of that and more, making it an ideal option for eczema-prone folk.
Pro: Eczema safe
Con: May have an odd scent due to lack of fragrance
Eczema+ Foaming Oil Body Wash, SkinFix ($24); sephora.com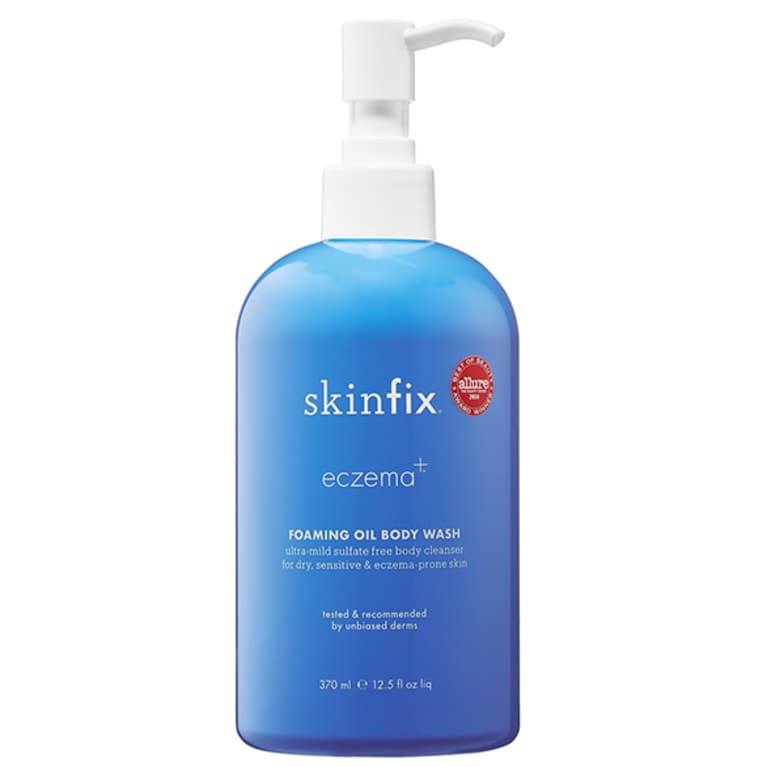 SkinFix
Best for acne-prone skin:
Body acne can be extremely frustrating, especially as the warmer months roll around. It's not always easy to know what causes body acne, but one way to treat it is by using chemical exfoliants. This body wash by Kosas has a blend of alpha-hydroxy acids to address breakouts but pairs those actives with allantoin to keep the skin hydrated and moisture barrier intact. This wash is perfect for those struggling with chest and back acne.
Pro: May help prevent body acne
Con: Not the best for sensitive skin
Good Body Skin AHA+ Enzyme Exfoliating Body Wash, Kosas ($22); kosas.com, credobeauty.com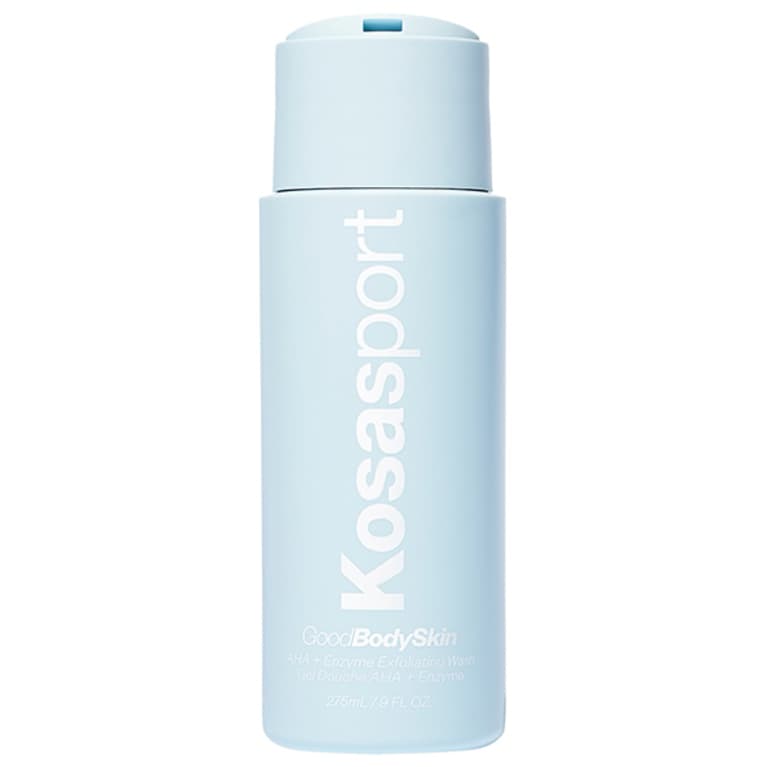 Kosas
Best smelling:
If you're one to prefer a little bit of aromatherapy in your daily routine, this shower gel delivers just that. Made with natural extracts from Palos Santos, vanilla, hibiscus, and lavender, this blend will turn your shower into a spa within seconds. The Rahua oil works alongside quinoa to keep skin hydrated and nourished as well.
Pro: Smells divine
Con: Fragrance may irritate sensitive skin
Shower Gel, Rahua ($32); amazon.com, dermstore.com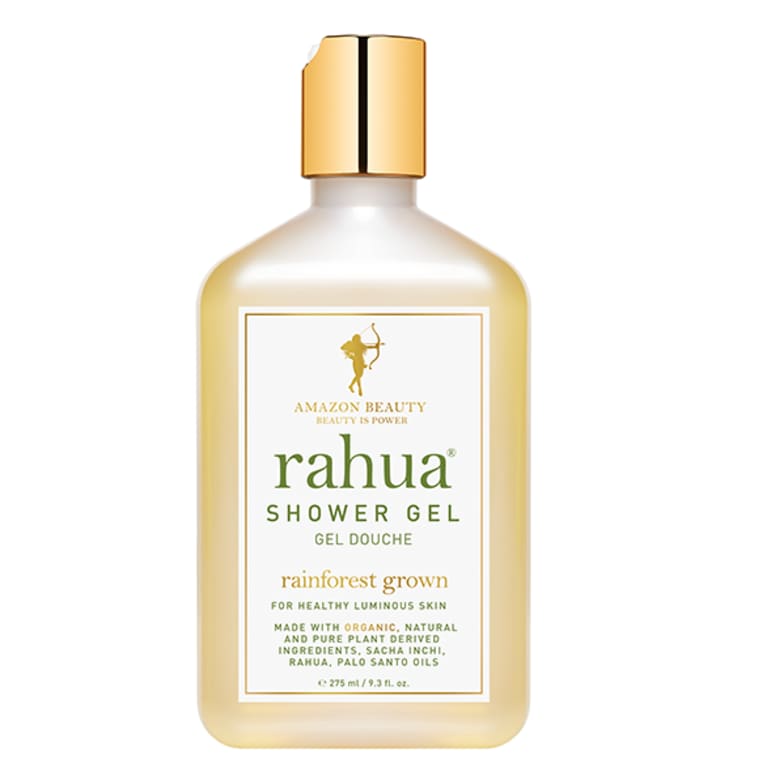 Rahua
Best for aging skin:
When it comes to finding a body wash for healthy skin aging, you should focus on hydration and antioxidants. This blend has vitamin E and lemon peel oils, which work together to detox the skin without losing any precious natural oils. The antioxidants from the lemon peel work to fight off free radicals, which are known to damage the skin, leading to premature skin aging that shows up as fine lines and wrinkles.
Pro: Packed with antioxidants
Con: Lemon peel oil may irritate sensitive skin
Kai body wash, Kai ($38); dermstore.com, nordstrom.com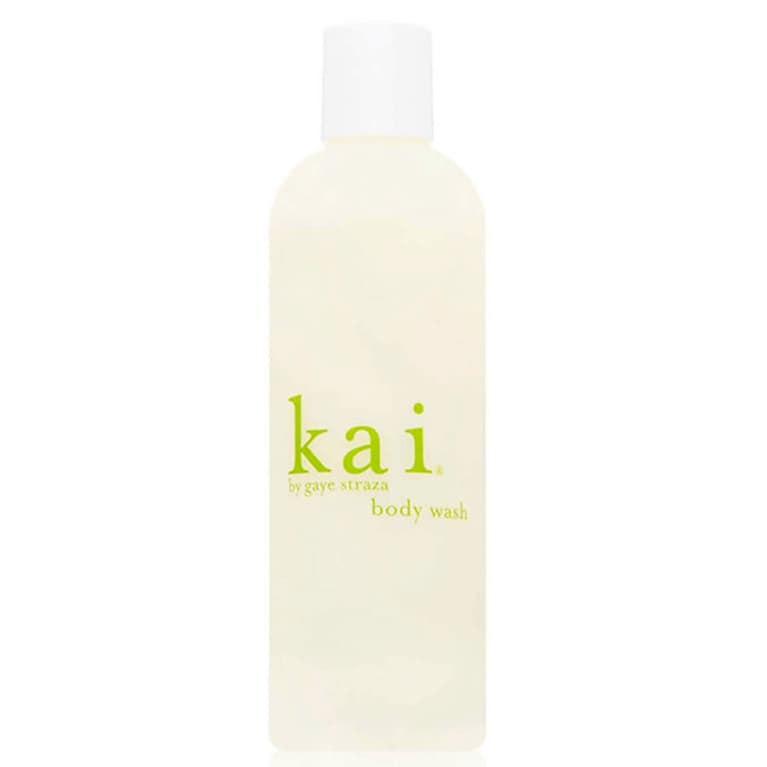 Kai
Best invigorating:
If you shower in the morning, you probably want a body wash that has some wake-me-up properties. This wash by based body care does just that via peppermint oil. Whipped together with aloe vera and green tea extracts, this wash will not only make your skin feel refreshed but will provide adequate hydration as well.
Pro: Great for morning showers
Con: Scent may be intense for those with a sensitive nose
Invigorating Mint Body Wash, based body care ($12); credobeauty.com, amazon.com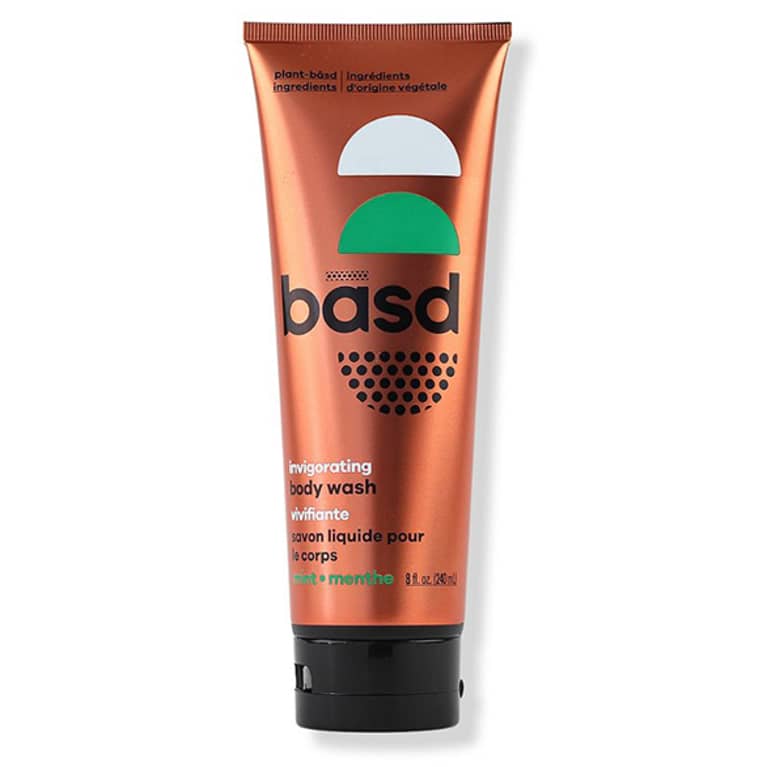 Based Body Care
Best for sensitive skin:
If you have hypersensitive skin, finding a good body wash is quite the mission. Although some products may say they are safe for sensitive skin, that isn't always the case. As always, you should patch test any product if you do have reactive skin, but opting for something baby-safe is another way to ensure you're getting a gentle formula. This one by Pipette has two different naturally derived fragrance options and a fragrance-free choice for those who prefer to keep it extra simple.
Pro: Won't trigger reactive skin
Con: Likely won't dramatically change the appearance of your skin
Baby Shampoo + Wash, Pipette ($10); target.com, pipettebaby.com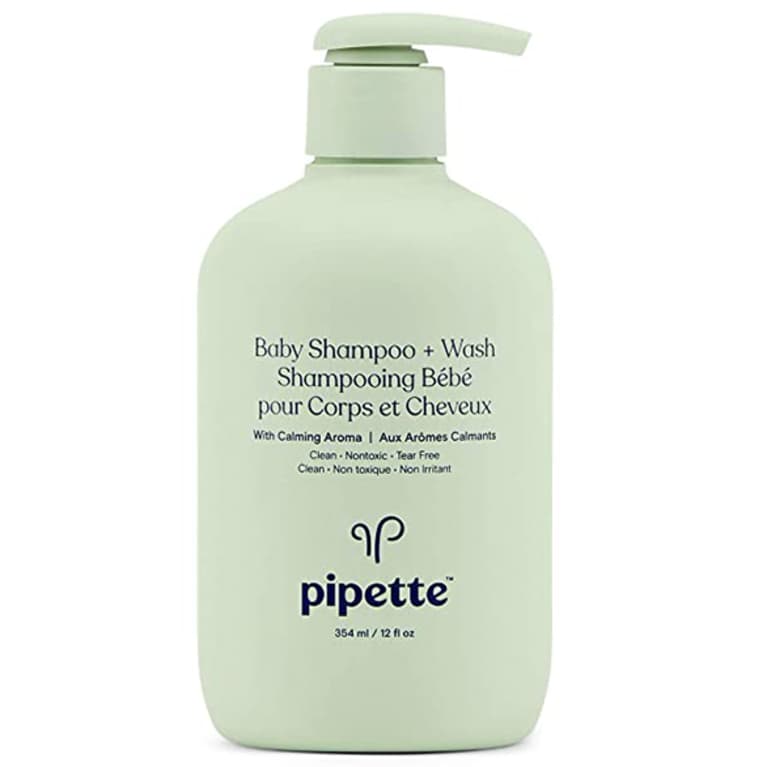 Pipette
At mbg, high standards are earned—and there are no shortcuts. Our beauty editors stay up to date on the latest ingredient research and innovation. It's a dynamic, continuously evolving space, and it's important we look into the science so we can make informed choices about which formulas earn our stamp of approval (figuratively speaking).
Our high standards also come from testing products—many, many products. Our editors and writers rigorously test and research the products featured in our roundups to offer you the best, most informed recommendations. When we write reviews, you can trust we spend quality time with the formulas: We don't simply rave about products we've slathered on the back of our hand. We endorse products we've tried and loved.
Learn more about our testing process and clean beauty standards here.
If you're making the switch to a more natural body wash, you'll want to make sure it aligns with both your skin concerns and your skin goals. If you're looking to make some changes to the appearance of your skin, look for something with active ingredients or tons of antioxidants. On the flip side, if you prefer to keep it simple and nonirritating, then a fragrance-free option may be your best bet. Either way, what's most important is to follow up with a high-quality body lotion to lock in hydration and keep your skin healthy and happy. If you're on the hunt, here's a list of 15 of our favorite natural body lotions.