11 Eye Masks To Add To Your Beauty Routine For Instantly Bright Under-Eyes
mbg Associate Editor
By Jamie Schneider
mbg Associate Editor
Jamie Schneider is the Associate Editor at mindbodygreen, covering beauty and health. She has a B.A. in Organizational Studies and English from the University of Michigan, and her work has appeared in Coveteur, The Chill Times, and Wyld Skincare.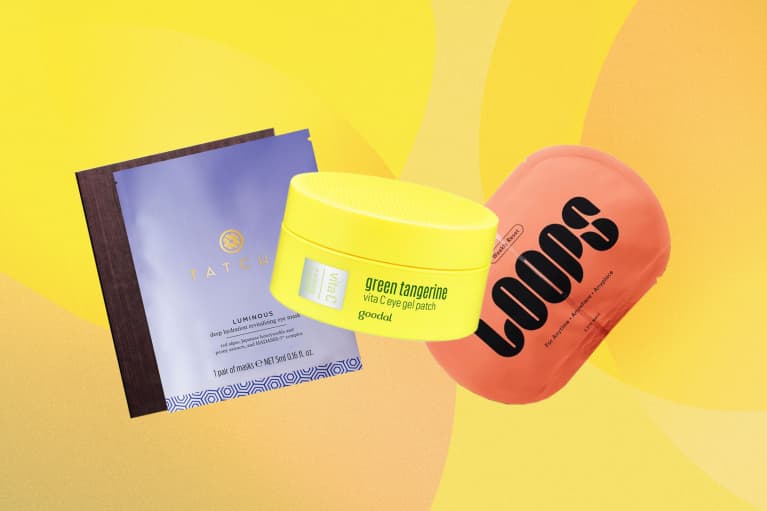 Our editors have independently chosen the products listed on this page. If you purchase something mentioned in this article, we may
earn a small commission
.
Your fragile eye area needs tons of love—the skin is so thin and delicate, which means it can easily dry out and crease. It's also one of the first areas to betray a night of poor sleep, with puffiness and sallow half-moons on full display. To help deflate the swollen skin in a pinch, many reach for eye masks or patches: These comma-shaped swishes are soaked in serums to deliver much-needed hydration to the delicate eye area, much like a sheet mask can nourish and plump the skin post-cleanse.
Granted, eye masks won't magically erase every crease and fine line in one go, as banishing under-eye wrinkles takes a committed routine. But can you slap on a set of patches one groggy morning and fake a solid eight hours for the time being? You bet.
Ahead, 11 eye masks to freshen up those under-eyes.
Tarte SEA Pack Your Bags Undereye Patches
These cooling gel patches are like a drink of ice water for your under-eyes. Algae and marine flower extracts soothe inflammation and bring down puffiness, while glycerin and coconut oil plump the skin with moisture.
SEA Pack Your Bags Undereye Patches, Tarte ($22)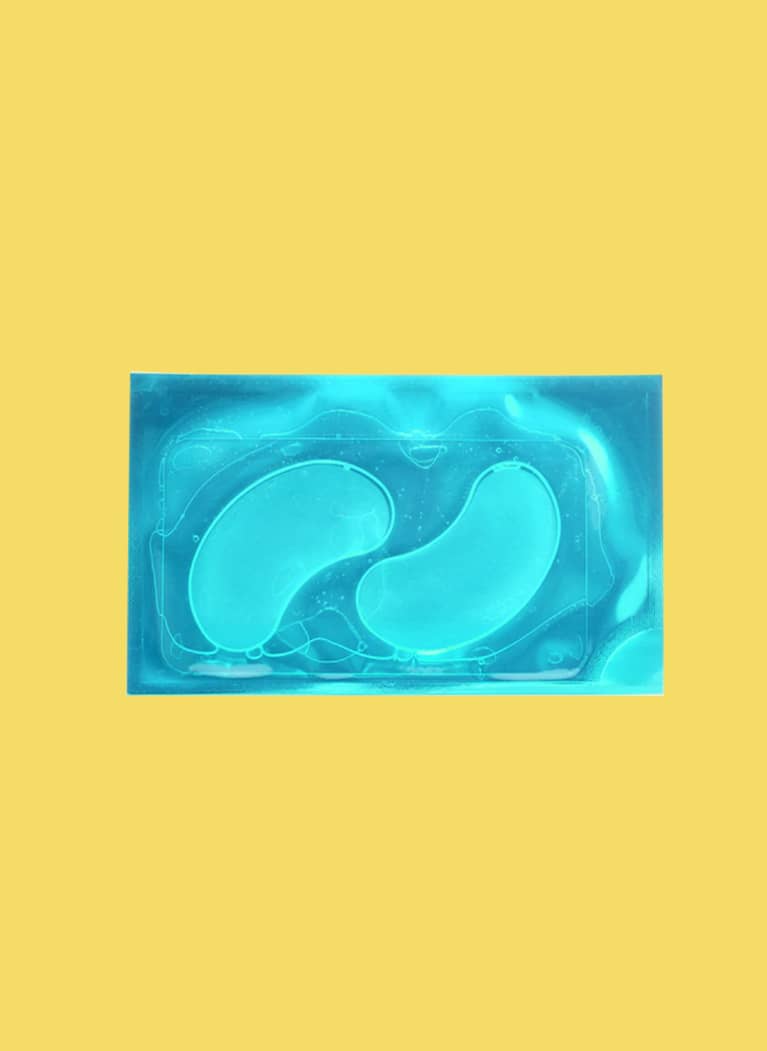 mindbodygreen
Milk Makeup Cooling Water Eye Patches
Another cooling set (the thin skin around the eyes is especially prone to irritation, so chilled, hydrating numbers are key), only this one's pumped with aloe, glycerin, seawater, and lavender oil to further calm swollen skin. Pro tip: For even more depuffing, stash them in the fridge for a few minutes so they're extra chilled.
Cooling Water Eye Patches, Milk Makeup ($22)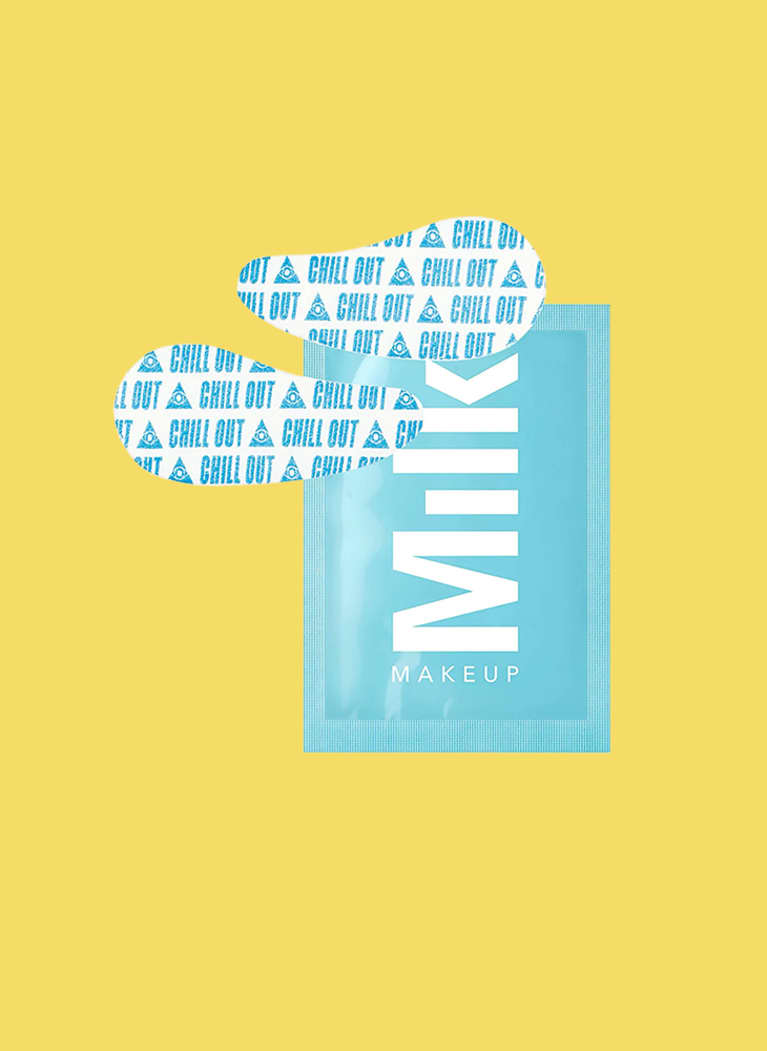 mindbodygreen
KNC Beauty All Natural Retinol-Infused Eye Mask
These star-shaped beauties contain hyaluronic acid, collagen, licorice root extract, aloe, vitamin A, and rosemary extract for fresh and hydrated under-eyes. Fun, playful, but the ingredients don't mess around.
All Natural Retinol-Infused Eye Mask, KNC Beauty ($25)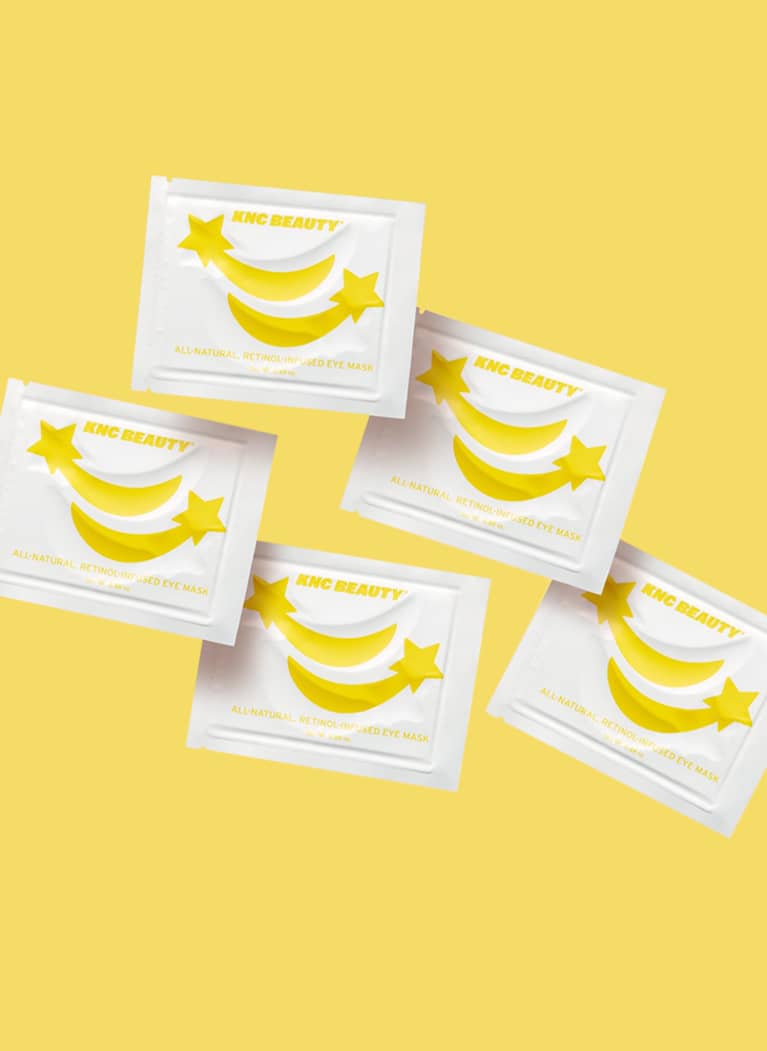 mindbodygreen
iNNBEAUTY Project Electrify Lightning Bolt Eye Mask
A playful set of jelly masks packed with caffeine, star fruit (which is high in vitamin C and A), and hyaluronic acid. Best part? These babies are reusable (around two to four times per packet); simply pop them back in their tray when you're done, perhaps coating them in a hydrating serum to remoisten.
Electrify Lightning Bolt Eye Mask, iNNBEAUTY Project ($18)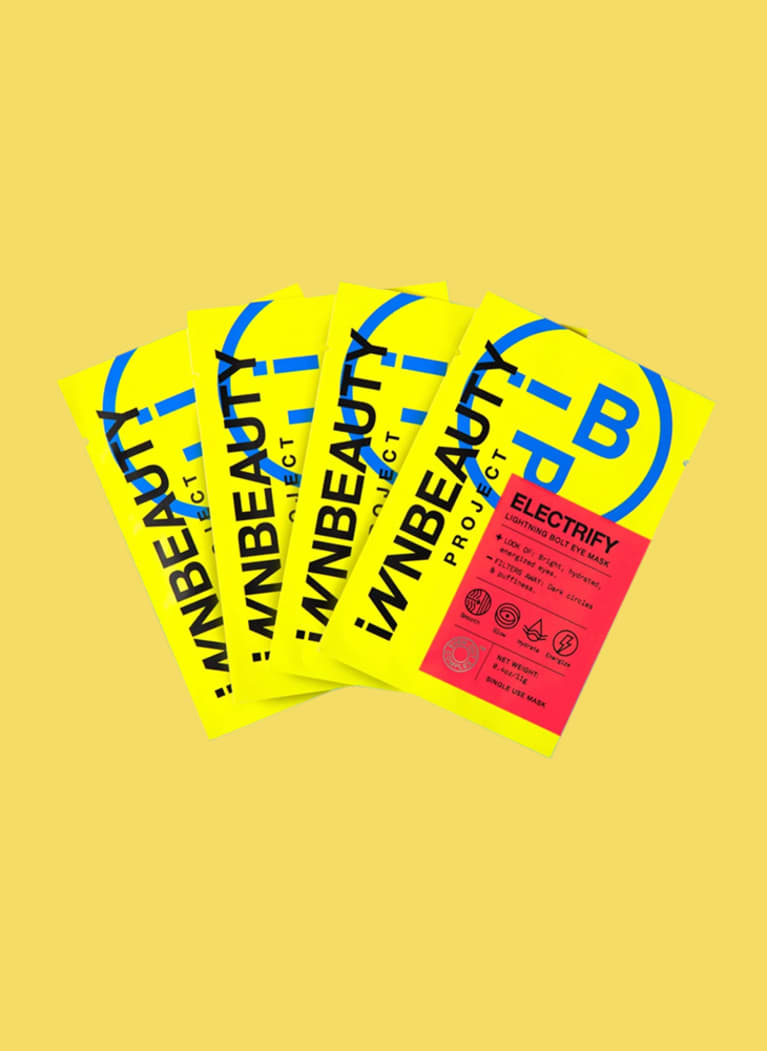 mindbodygreen
Juice Beauty Stem Cellular Instant Eye Lift Algae Mask
These masks are made out of pressed, freeze-dried algae (yes, you read that right) to soothe the delicate eye area and infuse the skin with antioxidants. Other ingredients of note include cucumber, white tea, arnica extras, aloe, hyaluronic acid, and chamomile.
Stem Cellular Instant Eye Lift Algae Mask, Juice Beauty ($10)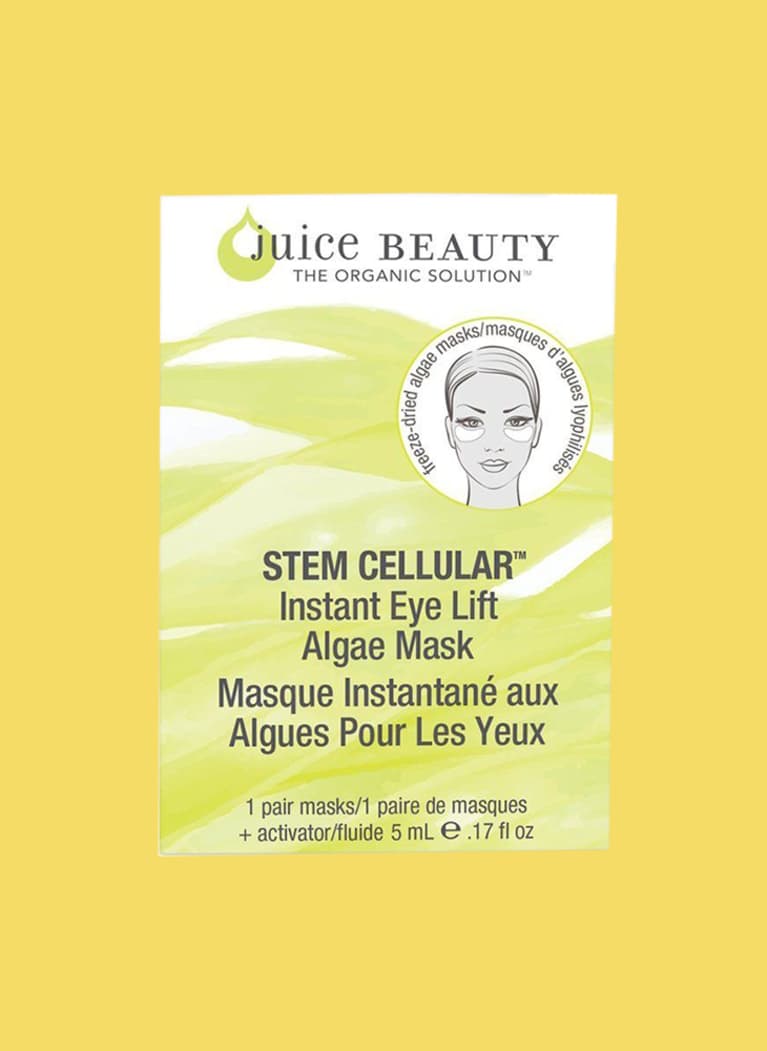 mindbodygreen
Shangpree Ginseng Berry Eye Mask
As the name suggests, the hero ingredient of these patches is ginseng berry, a rich source of antioxidants and anti-inflammatory properties to calm skin and help manage fine lines. Plus, the hydrogel stays moist longer than other materials. Translation: More minutes of masking for your tired under-eyes.
Ginseng Berry Eye Mask, Shangpree ($30)
mindbodygreen
Goodal Green Tangerine Vita C Eye Gel Patch
With these eye masks, brightening is the name of the game. Each patch is jam-packed with the brand's signature green tangerine extract and arbutin to nix dark circles, along with niacinamide and hyaluronic acid to drench the skin with hydration.
Green Tangerine Vita C Eye Gel Patch, Goodal ($20)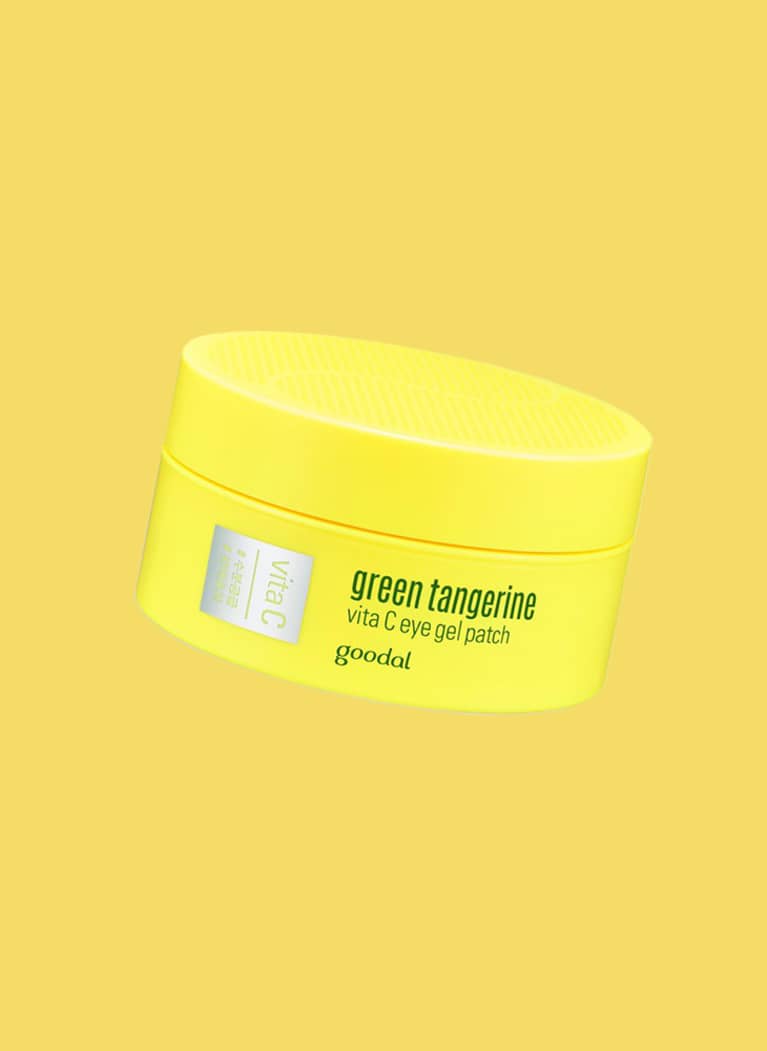 mindbodygreen
Boscia Vegan Collagen Microcrystal Eye Mask
These patches include approximately 900 microcrystals (aka, little pricks of skin care ingredients) for more direct penetration than masks that sit on the skin. Each tiny pin is embedded with vegetable collagen, hyaluronic acid, and argireline peptide to hydrate, deflate puffiness, and smooth fine lines. It feels a tad prickly when you place them on the delicate skin—not painful, but you can definitely feel the "needles" doing their job.
Vegan Collagen Microcrystal Eye Mask, Boscia ($28)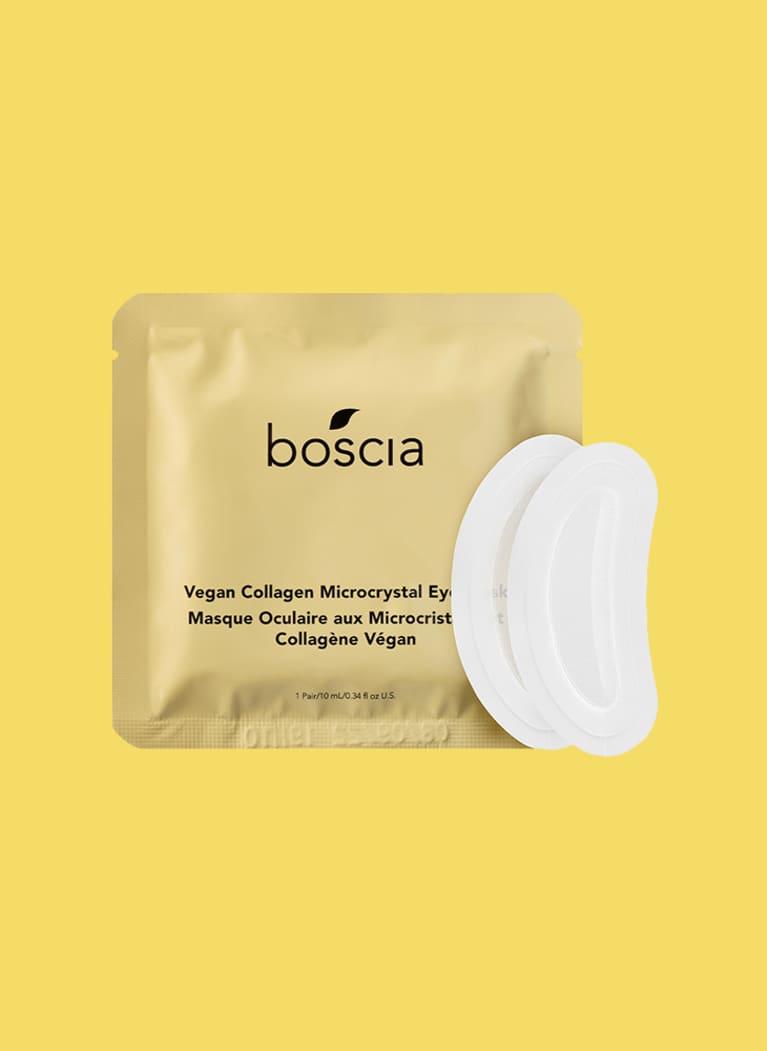 mindbodygreen
Joanna Vargas Bright Eye Firming Mask
These celebrity facialist-formulated eye masks will make you feel like you just stepped out of the treatment room. With glycerin, chamomile extract, castor oil, hyaluronic acid, and hydrolyzed silk protein (which can retain 10,000 times its weight in water), the gel pads really pile on the moisture. Let the "Your skin is glowing!" compliments ensue.
Bright Eye Firming Mask, Joanna Vargas ($60)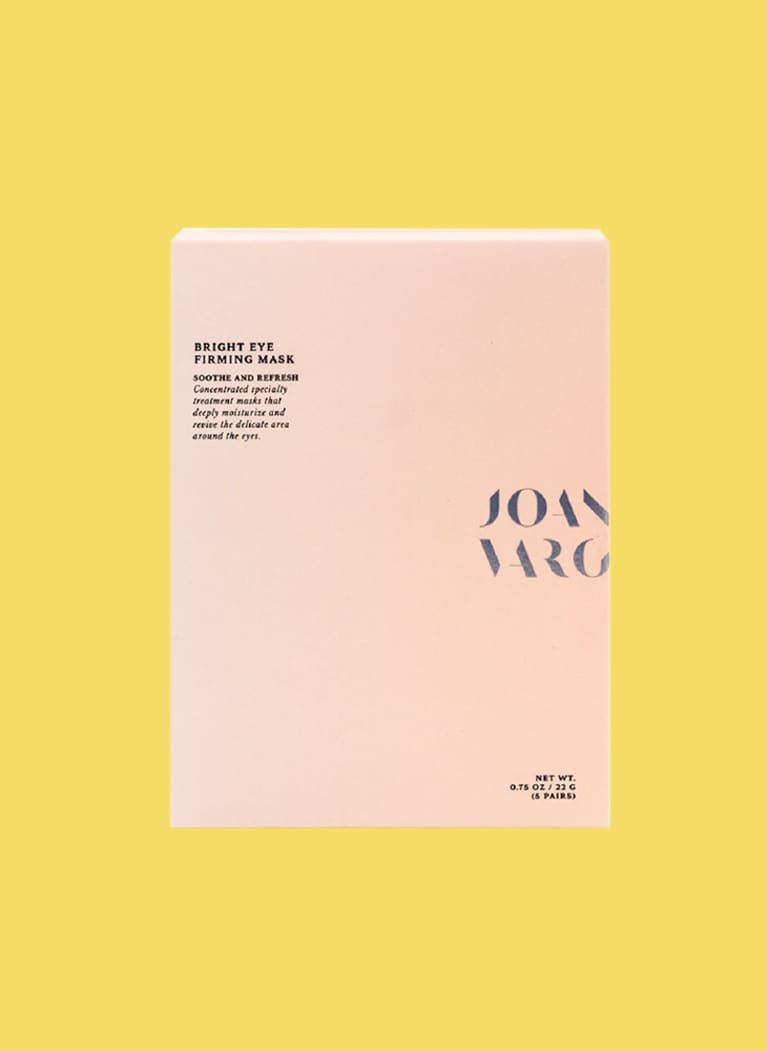 mindbodygreen
Tatcha Luminous Deep Hydration Revitalizing Eye Mask
A pair of swishes made from coconut-derived biocellulose fabric and formulated with green tea, rice bran oil, and red algae extract. It's drenched in hydrating serum, so much so that many shoppers say they have enough extra goop to spread over any fine lines in question—around the mouth, forehead, you name it.
Luminous Deep Hydration Revitalizing Eye Mask, Tatcha ($95)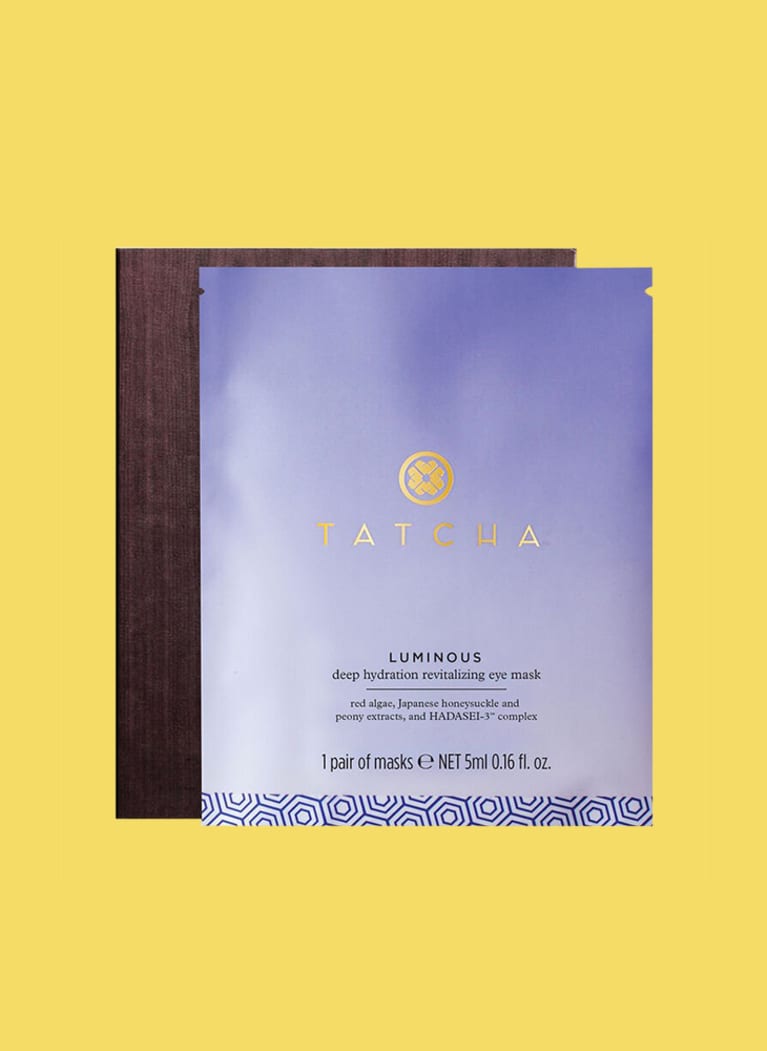 mindbodygreen
Loops Eye Mask
For an extra bright, plump eye area, retinol-infused patches certainly up the ante. The active can firm and tighten skin, softening under-eye wrinkles and crow's feet, but comes buffered with other nourishing ingredients (think niacinamide, glycerin, and panthenol), so it won't irritate the fragile skin.
Eye Mask, Loops ($20)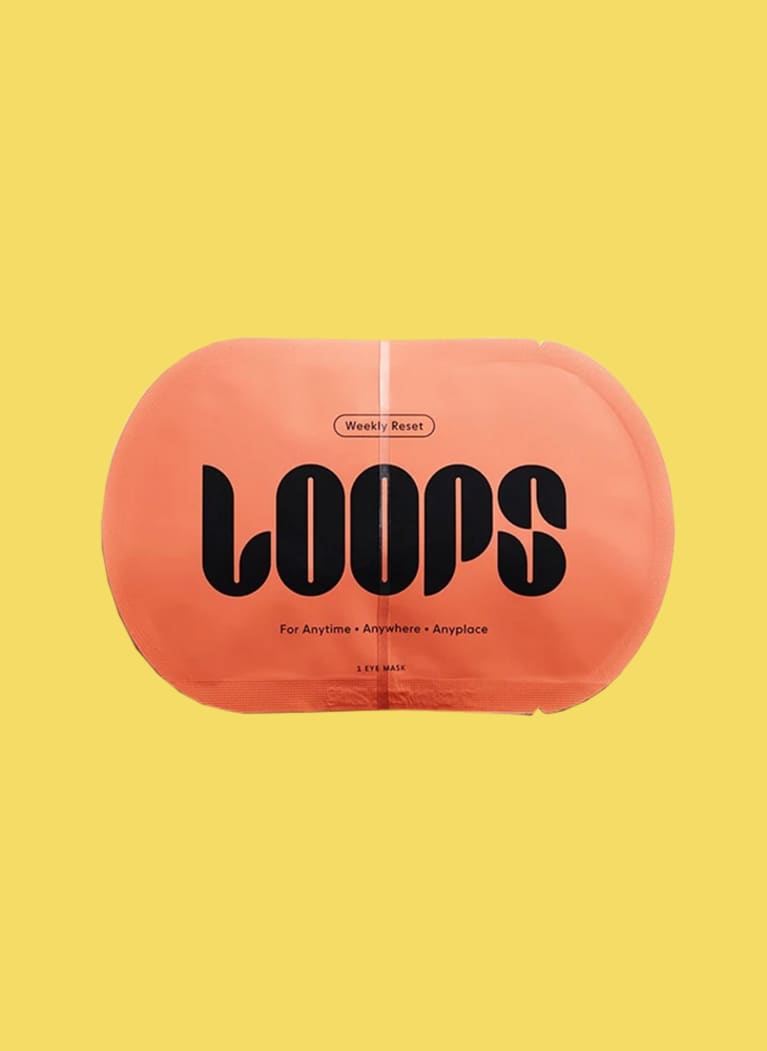 mindbodygreen