What To Expect & Dosage Tips For Supplementing With Astaxanthin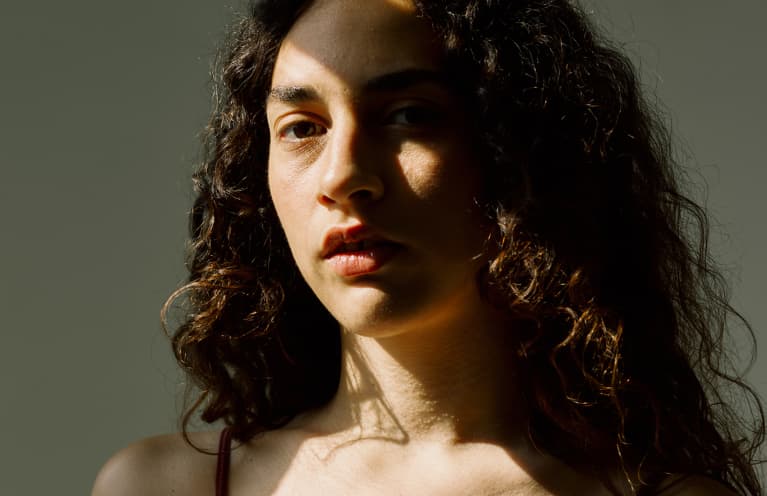 Our editors have independently chosen the products listed on this page. If you purchase something mentioned in this article, we may
earn a small commission
.
When it comes to antioxidant supplements, nutrients like vitamin C and vitamin E often steal the show. And for good reason, too—these antioxidants are crucial for skin health, immune function, and more.* However, it might be time to add another antioxidant to the list.
Consider astaxanthin (asta-ZAN-thin), an antioxidant that's gaining popularity in the world of wellness. But before taking the supplement, it's a good idea to understand the possible side effects, along with how much to take. Let's explore what you can expect from taking astaxanthin, below.
In case you missed it above, astaxanthin is a powerful antioxidant. Specifically, it's a type of carotenoid, or a natural pigment that gives foods like pumpkin and carrots their red-orange-yellow hue. Astaxanthin is also responsible for the iconic reddish-orange color of marine animals like salmon and shrimp, who receive the phytonutrient from the algae they consume.
Other noteworthy carotenoids include beta-carotene (a specific form of vitamin A), lycopene, lutein, and zeaxanthin. And while carotenoids, in general, are associated with brain, eye, and cardiovascular health, astaxanthin is particularly impressive.* In fact, its antioxidant activity is 10 times higher than beta-carotene, earning it titles like "King of Carotenoids" and "super antioxidant molecule" by researchers.*
And get this: Astaxanthin is estimated to be 6,000 and 100 times stronger than vitamins C and E, respectively.* (We don't want to forget, however, that vitamin C and E are also vital parts of the collagen synthesis process—so even if they have less antioxidant potency, they're still very important for skin function, not to mention other essential roles in our body.*) After all, it's not a competition. The more diverse our nutrient and phytonutrient intake and array are, the better.
But what makes astaxanthin so special, exactly? According to a 2018 comprehensive review article, it comes down to its molecular structure. It has an exceptionally unique chemical makeup, allowing it to neutralize free radicals at a higher rate than other carotenoids.* Astaxanthin can also enter the layers of cell membranes, ultimately helping to protect the cell from oxidative stress.*
Astaxanthin is a safe antioxidant. Case in point: According to a 2019 scientific article, it's been used as a supplement for more than two decades, and there are no documented negative side effects to date.
Still, there are a few things to keep in mind. Consider the following potential side effects:
Yellow-orange skin color. When consumed in excess, carotenoids can temporarily cause lighter skin tones to develop a yellow-orange color. Very rarely, this happens due to an extremely high and chronic intake of beta-carotene (i.e., not typical levels from diet or supplements), but it's possible that astaxanthin could theoretically have a similar pigment effect, but that has not been documented broadly in the scientific literature.
Red poop. At concentrated doses consumed over time, it's possible for astaxanthin to cause red poop, according to Casey Kelley, M.D., AboIM, integrative and functional practitioner and founder of Case Integrative Health. Understandably, this can be alarming, but try not to freak out; it's totally normal for your poop to change color after eating pigmented nutrients. (However, if you stop taking astaxanthin and your symptoms persist, talk to your doctor, says Kelley.)
Considering these side effects were noted when taken in excess, let's talk dosage; the appropriate dosage for supplements is at least 3 milligrams per day, according to research. However, the strongest results have been observed at 6 milligrams a day.
You can also get astaxanthin naturally through salmon, but you'd need to eat a lot of it every day to get the recommended amount. One salmon filet contains about half a milligram of astaxanthin, meaning you'd have to chow down on 12 filets in order to get those 6 milligrams. Needless to say, that's more salmon than what the average would (or could!) eat, so a supplement is way more practical. It's also a more economical approach, and you receive the astaxanthin benefits minus the potential contaminants from large quantities of fish (e.g., heavy metals).
Long-term positive side effects.
Over time, astaxanthin can cause a variety of positive "side effects." These health benefits of astaxanthin span multiple areas of wellness, below:*
1.
It's good for skin health.
2.
It can promote heart health.
Carotenoids in general are associated with heart health, and astaxanthin is no exception.* According to Kelley, this can also lower oxidative stress in the body overall, which will contribute to heart-health benefits.* Here's how that shakes out in published science: According to a 2021 scientific review, as astaxanthin exerts antioxidant effects, it may also help promote healthy blood pressure.* And a 2020 study found that due to its antioxidant properties, astaxanthin may support overall cardiovascular health.*
3.
It can protect your brain over time.
As astaxanthin supports the heart, it may also benefit the brain.* That's because the brain relies on a constant supply of blood and oxygen from the heart. Additionally, antioxidants like astaxanthin could protect the brain by neutralizing oxidative stress.* Research in humans is still ongoing, but the available studies so far have been promising. For example, in one small placebo-controlled study, individuals who took a supplement with astaxanthin for 12 weeks experienced improved memory and cognition.*
4.
It can support healthy eyes and vision.
Overall, astaxanthin is a safe supplement for most people. It isn't associated with negative or long-lasting side effects. But as always, we recommend checking with your doctor before taking a supplement, astaxanthin or otherwise.