A Neurophysiologist's 3 Nonnegotiable Habits For Healthy Brain Aging

mbg Founder & Co-CEO
By Jason Wachob
mbg Founder & Co-CEO
Jason Wachob is the Founder and Co-CEO of mindbodygreen and the author of Wellth.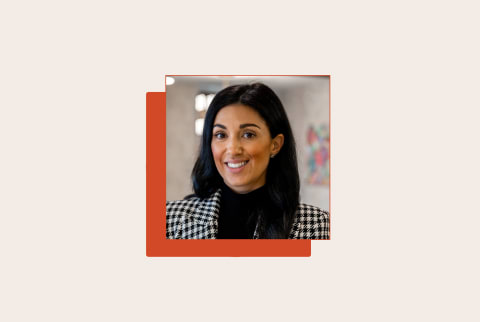 April 17, 2023
Our editors have independently chosen the products listed on this page. If you purchase something mentioned in this article, we may
earn a small commission
.
No matter your genetic history, age, or general life stage, it is possible to secure a younger brain. (Brain longevity is a thing, folks!) And according to neurophysiologist Louisa Nicola, founder of Neuro Athletics, you don't need to invest in expensive technology or read up on the latest innovations in order to do so.
In fact, the simplest habits are actually the most powerful: "To perform better, think faster, and live longer, every single living person needs to [prioritize] these three things: sleep, exercise, and nutrition," she shares on this episode of the mindbodygreen podcast.
Advertisement
This ad is displayed using third party content and we do not control its accessibility features.
These three pillars sit at the base of the brain span pyramid, she says—but they sound pretty vague. This ambiguity is necessary (after all, everyone's bodies are different), but Nicola does offer some specific tips below. Here, find her nonnegotiable sleep, exercise, and eating habits for healthy brain aging:
"Sleep is the most underrated high-performance tool that we have," says Nicola. It's not only crucial for immediate performance, she notes (think memory and focus), but also for lifelong brain health. You see, sleep is a time for your brain to clear out waste; it's when the glymphatic system is more efficient and robust1, which circulates cerebrospinal fluid (CSF) throughout the brain that helps clear out everyday waste.
"It's like a sewage system or a dishwasher, if you will," says Nicola. "It washes all of the debris and junk that accumulates during the day." If you don't get enough sleep, your brain cannot clear out that debris, and those toxins can start to build up. "One of the proteins that builds up is amyloid beta—this is a protein that is one of the hallmarks of Alzheimer's2."
That being said: Prioritize quality sleep the best you can. Nicola recommends setting a consistent bed and wake time, dimming the lights as you wind down (since blue light messes with your natural melatonin production), and making sure your bedroom stays cool enough.
"In order for us to stay asleep, our core body temperature needs to drop3 two degrees," she notes. (Experts say the optimal bedroom temperature for sleep is 65 degrees Fahrenheit.) If you need a little extra help making your eyes feel heavy, you can also opt for a sleep aid—here you can find our favorite science-backed options.
Exercise is imperative for brain health, and any type of movement is A+ for cognitive longevity. However, Nicola does praise aerobic exercise and resistance training for optimal brain aging.
Aerobic exercise gets your heart pumping, which encourages blood flow to the brain; this results in more oxygenation and nutrients to the brain, she notes. Aerobic exercise has also been shown to generate new neurons in the hippocampus4, or the region of the brain associated with memory, learning, and emotions.
Resistance training, on the other hand, "offers a whole new range of benefits that even I'm still shocked at," Nicola says. She explains that contracting your muscles releases certain myokines5, or muscle-based proteins, into the bloodstream. "They go up to the blood-brain barrier, and they have an effect on different areas of our brain," Nicola shares. And some of these myokines have been shown to have neuroprotective properties6.
How much exercise do you need, you might ask? We repeat: The best exercise is the one you'll do, but if you're looking for a more prescriptive routine, Nicola recommends getting at least 20 minutes of aerobic exercise per day and resistance training three times a week. "You want to do around five exercises per muscle," she explains. If you need some workout inspiration, feel free to check out our full strength training guide.
Advertisement
This ad is displayed using third party content and we do not control its accessibility features.
Finally, we have nutrition. Nicola doesn't subscribe to any one diet for brain health—rather, she recommends making sure you get enough brain-supporting nutrients. "You generally want to have a wide variety of fruits and vegetables, especially green leafy vegetables," she notes. "Fish is paramount, which is why I am advocating for everyone to supplement with omega-3 fatty acids, specifically EPA and DHA."
These brain-critical nutrients help with learning, cerebral blood flow, and even mood support—yet a significant amount of Americans don't get adequate omega-3s from their diet alone. "We know that [omega-3s] can also ameliorate some of the effects of Alzheimer's disease7, such as the buildup of amyloid beta," Nicola notes. All that to say: "I'm huge on fish," she adds, but she also encourages omega-3 supplements, just to make sure she gets enough.
The takeaway
Of course, there's so much more you can do for healthy brain aging, from mindfulness to herbal therapies to proper hydration and more. But if you are only going to focus on the fundamentals, adequate sleep, exercise, and nutrition will do a lot of the legwork. "If you are working on your sleep, exercise, and nutrition, that's hard enough," Nicola adds. Make sure to give yourself grace.
Advertisement
This ad is displayed using third party content and we do not control its accessibility features.
Advertisement
This ad is displayed using third party content and we do not control its accessibility features.