Period Problems? These 4 Nutrients Will Help
Physician
By Bindiya Gandhi, M.D.
Physician
Dr. Bindiya Gandhi is an American Board Family Medicine–certified physician who completed her family medicine training at Georgia Regents University/Medical College of Georgia.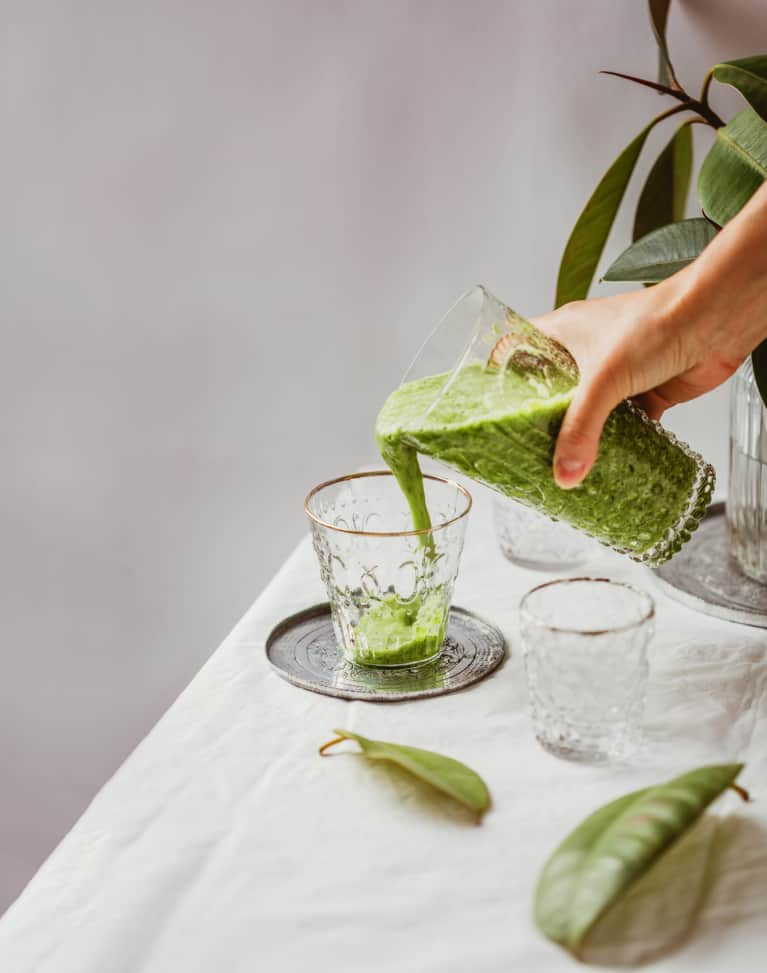 Menstrual pain is a common complaint I hear from patients in my practice. It can actually be debilitating for some women, causing them to miss work and negatively affecting their quality of life. But what a lot of women don't realize is that there are certain foods you can eat that actually improve menstrual pain and dysfunction—especially around the time of your cycle. Traditionally physicians will prescribe pain medicine and birth control pills to ease the pain, but I like to opt for a more natural approach. Try incorporating these diet tricks to improve your menstrual pain and get back to optimal health:
I encourage patients to incorporate an anti-inflammatory or Mediterranean diet—rich in anti-inflammatory omega-3s—into their lifestyle. A supplement, if approved by your medical provider, can also provide some extra-healthy fats. Omega-3 fatty acids decrease inflammation and pain associated with menstrual cycles and can be obtained by eating two to three servings of cold-water fish weekly like salmon, sardines, or herring as well as by enjoying walnuts, green leafy vegetables, chia seeds, and even eggs.
Magnesium is a mineral that many women don't get enough of. It's also one of my favorite recommendations because it helps improve anxiety, sleep problems, headaches, and, of course—cramping caused by menstrual dysfunction and pain. Magnesium helps relax the uterine muscles, which is why menstrual pain occurs in the first place. Foods rich in magnesium include cashews, soybeans, spinach, almond, and halibut. Try incorporating a few of these foods a day during your menstrual cycle and watch your pain improve.
Many females have a B1 or thiamine deficiency that manifests as muscle pain, cramping, and sometimes fatigue—all symptoms of premenstrual syndrome. Eating more lean pork, fish, dried beans, peas, and fortified cereals (all rich in vitamin B1) can help alleviate these symptoms. Vitamin B6 is another vitamin that tends to cause menstrual pain when levels are low because B6 helps magnesium get into the cells, helping the uterus relax. Fortified cereal, potatoes with the skin, bananas, chicken breasts, and pork loins are high in vitamin B6. Sometimes your provider will recommend a good complete B-complex vitamin, which includes both vitamin B1 and B6, but talk to your doctor before starting one on your own.
Vitamin E is a great supplement to include in your regimen. It improves menstrual pain via its anti-inflammatory actions and will help balance your hormones and menstrual flow. Try incorporating vitamin-E-rich foods a couple of days before your cycle for cramping, anxiety, and other symptoms. Foods that are high in vitamin E include almonds, sunflower seeds, spinach, broccoli, fortified cereals, and juices. Vitamin E is also an antioxidant that fights free radicals that cause aging, making it one of my favorite anti-aging secrets as well.
Looking for more all-natural remedies to use during menstruation? Here's a natural remedy for all your period woes and an herbalist's guide to pain-free periods.