4B Hair: A Pro's Guide To What It Looks Like, The Best Products & Care Tips

By Dorian Smith-Garcia
mbg Contributor
Dorian Smith-Garcia is a diverse writer across beauty, fashion, travel, parenting, consumer goods, and tech. She has written for Inverse, Healthline Parenthood, The Confused Millennial, XONecole, Glowsly, and The Drive along with a variety of other publications.
February 23, 2022
Our editors have independently chosen the products listed on this page. If you purchase something mentioned in this article, we may
earn a small commission
.
Hair types can vary widely, but for people with what's known as "natural hair," there's a six (and sometimes) seven-type range that encompasses curly and coily textures. One such type is 4B. Once hidden, chemically altered, and treated as unruly or undesirable, more people are embracing their hair exactly as it grows out of their heads.
And this means that in some cases, people are completely relearning how to work with and care for their hair. So if this sounds like your situation, or you've recently begun caring for someone with 4B hair, keep reading for best practices and even a few product tips to help get you started on your natural hair journey.
Advertisement
This ad is displayed using third party content and we do not control its accessibility features.
What are the hair types?
For people just dipping their toes into the natural hair world, hearing all these types can seem overwhelming. But remember that hair types are used to help give you a general idea of what to expect from your hair and to help narrow your field as you choose products or hair care techniques.
4B is one of many hair types created by celebrity hairstylist Andre Walker. While most people think of hair as either straight, wavy, or curly, there's a fourth type: coily. Walker's system outlines four hair types from one to four and includes subtypes for two through four.
Type one is straight hair and lacks any subtypes. Type two refers to curly hair and is further broken down into 2A, 2B, and 2C. Type three is for curly hair with a corkscrew texture and also has three subtypes, including type 3C, which is the closest to our next type. And type four is for coily hair (also referred to as kinky-curly) with three subcategories. However, the original Andre Walker system only included 4A and 4B. But as the natural movement grew, 4C was added, and depending on who you talk to, there's even a 4D subtype.
If you're not even sure where to start on your hair type, here's a quick hair type quiz to help.
Advertisement
This ad is displayed using third party content and we do not control its accessibility features.
What is 4B hair?
Type 4B hair can often be easily confused for 4A and 4C hair—the types directly next to it. It's defined as having a tighter curl that's less defined with a total circumference of a pen. As with other hair types, individual strands can be thick or thin, as well as coarse or fine. And much like other type fours, shrinkage can be an issue for curlies looking for defined curls and "hang time." In other words, 4B hair can look short when it's dry but when stretched can be significantly longer.
Image by mindbodygreen creative
Advertisement
This ad is displayed using third party content and we do not control its accessibility features.
What does 4B hair look like?
As we mentioned earlier, 4B hair looks like miniature curls. Celebrity hairstylist and Imbue Hair brand ambassador Michelle Sultan notes that 4B hair looks like "curl strands in the shape of a zigzag. [It] can be quite fluffy looking, it is less defined than that of 4A hair."
Keep in mind that depending on how someone manipulates their hair, it's not always easy to immediately identify whether or not someone has a 4B texture. For example, if someone relies on wash-'n'-go's and shingling to style their hair, the result is truly their natural hair pattern. But if someone relies on other style tactics like twist-outs, braid outs, or straightens their hair and then sets it on bantus, you won't be able to accurately determine their hair type.
Additionally, it's very common to have more than one hair type once you get beyond type one. Many people with 4B hair may also have patches of 4C or 4A textures throughout their heads.
Hair care tips for 4B hair.
We have to start by saying that hair care is a personal thing—regardless of whether you're natural or not. What works for one person may not work for another individual. This means that some people may find that certain products are a dud or work but are too annoying to use.
And the same can be said for some techniques. For example, while shingling is a great way to define your natural curl pattern if that's your end goal, it can also be incredibly time-consuming and requires a significant amount of product. So, if you're just breaking into the natural hair community, it's best to walk in with an open mind. Just because your favorite influencer relies on a 20-step wash-day routine doesn't mean you have to.
Be ready to relearn how to work with your hair. And understand that along with your hair's texture, issues like porosity, the thickness of your strands, and even body chemistry can all go a long way toward whether or not a product will work as a part of your styling routine.
Advertisement
This ad is displayed using third party content and we do not control its accessibility features.
1.
Understand hair porosity.
Yes, you're going to have to do some experimenting to find the right mix of products that not only work for you but also don't frustrate you. But part of identifying which products are fabulous and which are a dud comes from knowing your hair's porosity. This term defines your hair's ability to retain moisture.
In general, curly and coily hair types will usually fight to maintain adequate moisture. But having low or high porosity will make that battle more frustrating. There are three types of porosity levels: high, medium, and low. People with high porosity have hair shafts where the cuticles are completely open—allowing moisture to slip out. Medium porosity is often referred to as normal hair. This type of hair shaft has regularly aligned cuticles which supports proper moisture retention. And low porosity hair also struggles to maintain moisture because the cuticles are tightly aligned on the hair shaft. Thankfully, a quick test with a strand of hair and a glass of water can help you determine your porosity level.
2.
No unnecessary roughness.
Type four hair is known for being fragile—especially because it's usually thirsty, and curly hair is more prone to tangling. So, this means that you need to be gentle with your hair. When detangling, never do so on dry hair as this will encourage not just tangling but split ends and breakage. Likewise, take your time working through your hair from end to tip when detangling.
Advertisement
This ad is displayed using third party content and we do not control its accessibility features.
3.
Moisturize, moisturize, moisturize.
It can't be stressed enough, but curly and coily hair is thirsty. Unlike people with straight or slightly wavy hair, the natural oils on your scalp have a harder time traveling down the hair shaft. So, you should be moisturizing regularly.
And especially if your goal is curl definition, keep in mind that dry hair has a harder time clumping to form defined curls. When in doubt, get back to basics with simple solutions like routinely spritzing your hair throughout the day with a curl refresher. You can buy premade refreshers, or make one yourself with a mix of water, natural oils, and aloe vera.
For incredibly parched hair, consider more intensive overnight treatments like the greenhouse effect (GHE) or baggying. While the two methods are similar and result in moisturized hair, they're technically a little different.
4.
Lifestyle habits matter.
Once your hair grows out of your scalp, there's only so much you can do to improve the look and feel of it. The real work takes place before those strands sprout. You need to focus on a healthy diet and proper hydration as your hair's overall health depends on the nutrients your body retains.
Gwen Jimmere, founder and CEO of Naturalicious, recommends that natural heads focus on a diet rich in dark green vegetables: "These veggies are full of iron, vitamins, and folic acid that...make your hair more resistant to split ends."
5.
Don't neglect your scalp.
Most people fail to realize that the largest organ in the body is their skin. And this includes the scalp. Just like you love a rich moisturizer for your arms and legs, don't neglect your scalp! GoodBody Salon stylist Monique Jackson reminds us that, "any oil that you apply to the scalp will travel to the rest of the hair [ensuring] needed moisture throughout the ends. You should be oiling your scalp at least once a day or as necessary...especially while wearing hair in protective styles."
Also, remember that proper scalp health means regularly washing your hair and removing any dirt or product buildup. Wash schedules can vary, and again you'll need to decide the frequency that works best. But Sultan reminds curlies to, "always, always use a good gentle cream cleanser so you can get rid of buildup but also nourish the hair in the cleansing stage without stripping it."
6.
Haircuts and trims are your friends.
For many naturals, growing longer hair is a major goal—which makes many people avoid cutting their hair. But there's nothing cute or smart about holding on to wispy, see-through ends just in the name of bragging on a length check.
Jiquea Evan, also a stylist from GoodBody Salon in Oakland, reminds us why haircuts and trims matter: "You have to maintain your ends if you want to retain length. Always choose health over length."
7.
Use protective styles within reason.
One of the biggest benefits of natural hair is the wide array of styles you can rock—including protective styles. Whether you're in the middle of a busy season or there are freezing temps outside, a good protective style can minimize manipulation on your strands to encourage growth. But that's only if they're done correctly.
Wearing a protective style isn't an excuse to neglect the hair underneath. Be sure to regularly clean your scalp to prevent extreme dirt buildup. But more importantly, don't risk losing hair in the name of "getting your money's worth" from a style. This means that if you're getting twists or braids, don't let your stylist put them in too tight if you want to maintain healthy hair growth. And most importantly, don't keep protective styles like twists, braids, weaves, or crochet styles installed for more than four to eight weeks.
Products for 4B hair.
If you're just starting, welcome to your natural hair journey. There are some twists and turns along the way, but it's going to be fun! Hair care products are personal, so what works for one individual may not be a winner for you. But if you're looking for an assist to start building a routine, these products are great starting points.
Best hair moisturizer
Finding a product that can pull double duty is a great way to cut down on the clutter in your bathroom. The option is just such a product. Along with working as a styling tool, it infuses critical moisture into your hair so that every styling session ends with perfect results. Essential oils like sweet almond, macadamia, castor oil, sesame seed oil, and olive oil combine with aloe for a hydrating treat.
Pomegranate & Honey Twisting Souffle, Mielle ($13)
Mielle
Best curl definer
While not everyone is concerned with curl definition, if this is a goal, you need a good product that can work to clump your curls so that they're more visible. This is a great option that's lightweight, hydrating, and can also double as a leave-in shine booster. It's a vegan, cruelty-free product that helps to activate your natural curl pattern while also supporting frizz-resistance thanks to natural and organic ingredients like shea butter, argan oil, and coconut oil.
Boost Curl Boss Styling Cream, Bondi ($27.99)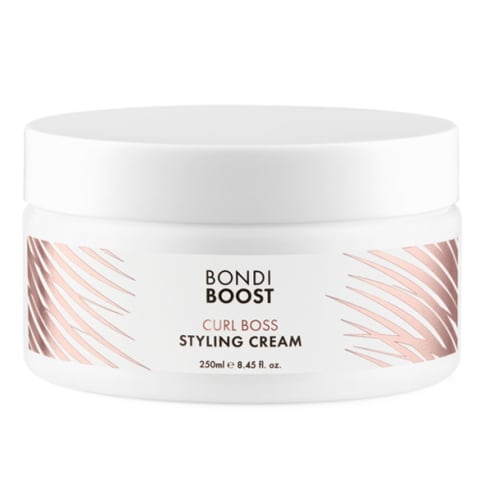 Bondi
Best detangler
Don't underestimate the importance of a good detangling product. When you have tight, coily hair, you want a detangler with plenty of slip that can help to loosen those notes so that your efforts aren't making them worse. This detangler is known as a must-have that helps you easily glide through even the most stubborn tangles and can be used on wet or dry hair.
Knot On My Watch Instant Detangling Therapy, Aunt Jackie ($11)
Aunt Jackie
Best edge control
Not everyone is a fan of edge control. But if you're the type who prefers for their edges to be laid, you want something with a strong hold but that's alcohol-free to avoid the dreaded white flakes. This number is a fantastic choice as it offers an all-day hold with an infusion of shine.
Edge Control, Pattern ($12)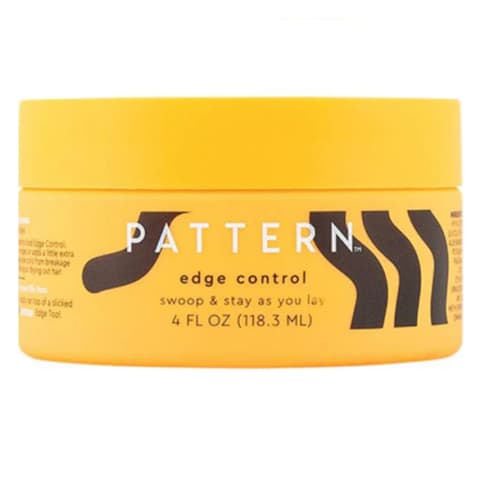 Pattern
Best gentle shampoo
Many curlies are getting away from using traditional shampoos, which are sometimes known for being too harsh and stripping critical moisture from your strands. This shampoo is perfect for type fours. The vegan and cruelty-free formula gently removes grime, product buildup, and dirt without stripping your hair. Better still, it works up into a foamy lather that hydrates and moisturizes thirsty curls.
Coil Awakening Sulphate Free Cream Cleanser, Imbue ($14.99)
Imbue
Best diffuser
If you want to dry your curls without the negative impacts of heat, you'll need a high-quality blow dryer and diffuser. (A diffuser is a blow dryer attachment with a large round base and large rounded spikes or prongs. The point of the attachment is to efficiently dry textured hair without causing frizz as it slows and distributes the airflow). Dyson's blow dryer and diffuser attachments are worth the hype.
Supersonic Hair Dryer, Dyson ($399.99)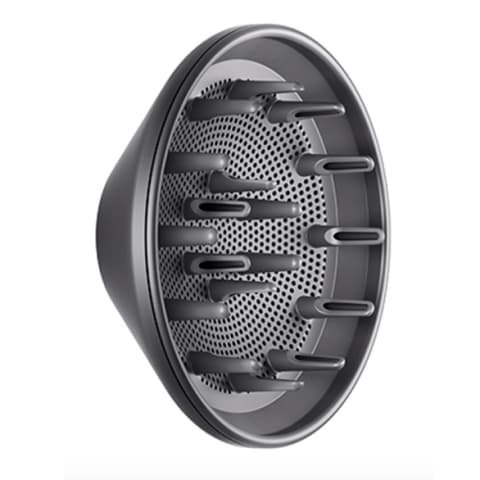 Dyson
Styles for 4B hair.
One of the most fantastic things about type four hair is its versatility. Whether you rely on heat tools or heatless styling methods, there's no limit to what you can create. If you struggle with multiple curl patterns, consider overnight (or multiple nights) setting tricks like using twist-outs or braid outs to create uniform curl definition.
When you get the urge for a length check, silk presses and blowouts are a great option. Just remember to use a very good heat protectant and not crank your heat tools up too high—you want your curl pattern to return on your next wash day.
If you're ready to switch up your look and cut down on styling time, consider a protective style. For true low maintenance, you can't go wrong with braids, twists, or crochet styles. If you're OK with a little prep before you head out the door, then wigs and weaves are a great option.
But again, don't allow your stylist (or you!) to install braids, twists, crochet styles, or weaves too tightly if you want to maintain healthy hair over time. And once you hit the four-week mark, start planning for when you're going to take that style out.
Conclusion.
One of the defining features of natural hair is its versatility. Sitting squarely in the middle of the type four category, 4B hair is a fluffy, mini curl pattern that can be a bit thirsty but responds well to proper moisture and gentle styling practices. While you might experience trial and error as you navigate which products or techniques bring out the best in your coils, you have a head full of hair to be proud of. And if you're just starting and don't know what to do, always consider booking a consultation with a knowledgeable natural hairstylist who can point you in the right direction.

Dorian Smith-Garcia
Dorian Smith-Garcia is a diverse writer across beauty, fashion, travel, parenting, consumer goods, and tech. She has written for Inverse, Healthline Parenthood, The Confused Millennial, XONecole, Glowsly, and The Drive along with a variety of other publications. She is a bridal and beauty expert/influencer and the creative director behind The Anti Bridezilla. When Dorian's not writing she's collecting stamps in her passport, learning new languages, or spending time with her husband and daughter.