What Is 4A Hair? What It Looks Like, How To Care For It + Product Recs

By Dorian Smith-Garcia
mbg Contributor
Dorian Smith-Garcia is a diverse writer across beauty, fashion, travel, parenting, consumer goods, and tech. She has written for Inverse, Healthline Parenthood, The Confused Millennial, XONecole, Glowsly, and The Drive along with a variety of other publications.
December 29, 2021
We carefully vet all products and services featured on mindbodygreen using our
commerce guidelines.
Our selections are never influenced by the commissions earned from our links.
There are so many different hair types out there, it can be easy to feel overwhelmed. And this is especially true when you wade into the world of waves and curls. In particular, we're highlighting those Type 4 heads. Type 4 is one of four main hair types and is most closely associated with coily curls and the natural hair movement.
As natural hair continues to grow in mainstream prominence, it only makes sense to take a deep dive into the curly world and learn more about one of the three subcategories for Type 4 hair—Type 4a. Whether you're just beginning to transition to natural hair or find yourself caring for a child with this hair type, consider this a crash course on the basics of Type 4a hair.
What is Type 4 hair?
Before we focus exclusively on Type 4a hair, let's take a step back and talk about hair typing. As we mentioned in the introduction, there are multiple hair textures. The three main textures are straight, wavy, and curly. And according to celebrity hairstylist Andre Walker, there are four primary hair types numbered 1 through 4.
Type 1 refers to straight hair and doesn't have any subcategories. But Types 2, 3, and 4 cover wavy, curly, and kinky-curly (or coily if you prefer) textures respectively. And each of these core types is further divided into three subtypes (i.e., 2a, 2b, and 2c).
Technically speaking, Andre Walker's typing system originally only allowed for two subtypes for Type 4 hair. But as the natural hair community grew, Type 4 has grown and even includes a 4d subtype. But Type 4a hair can be a bit tricky because depending on how you treat it or the products you use, 4a hair can look like a 3c or a 4b.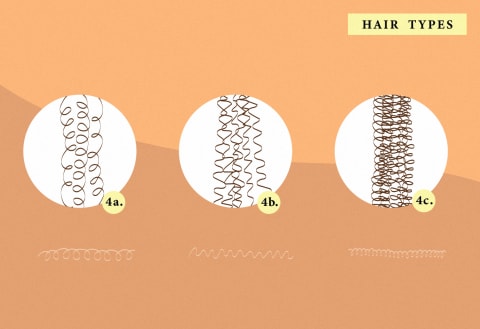 So what is 4a hair?
Type 4a hair is formally defined as being densely packed coily hair. When fluffed out, it can look very full. And as with any other hair texture, people with 4a hair can have fine or thin strands or thick and coarse hair. As with other curly and coily hair types, 4a heads have to focus on moisture retention.
And as is common with all Type 4s, this hair subtype has fewer cuticle layers, which means that dryness is always a concern. Likewise, issues such as shrinkage and tangling are going to be big concerns during the styling and washing processes.
What does 4a hair look like?
This is where defining 4a hair can be difficult—even for pros! Type 4a hair can easily be miscategorized as either 3c or 4b if you only try to identify the hair after it's been styled. If you're not sure of your hair type, wait until you've freshly washed your hair and just jumped out of the shower to identify your curl pattern.
Type 4a hair tends to have a clear "S" pattern, which creates miniature coils. The hair is referred to as dense, with springy coils. Again, your hair could be fine or thick. When fluffed out, you'll lose definition. But if you prefer wash 'n' go's or shingling, you'll be able to clearly see a defined curl pattern.
Also, note that it's not uncommon to have more than one hair type on your head. For example, you may find that you have mostly 4a hair, but your nape is 4b — which would be even tighter coils). And remember, curl circumference isn't a determinant of hair type. 4a hair can include people with wide and narrow curls.
Hair care tips for 4a hair.
As with any beauty routine, hair care is a personal thing. Even if you think you have the exact same hair type as your favorite natural hair guru on YouTube or Instagram, it doesn't mean that if you follow the same routines or use identical products, you'll achieve the same results. Your body chemistry, porosity (more on that in a bit), and even timing will all affect how your hair looks when you take down those twists, braids, or Bantu knots.
With that being said, some general guidelines are universal for most natural hair types. Note, we keep stressing natural hair because if you relax your hair with a chemical straightener, you've permanently changed your hair's chemical bonds and you'll face different issues than someone working with virgin (not relaxed) hair.
1.
Get educated on porosity.
Remember how we mentioned that porosity can affect the products you use? Well, a lot of people aren't familiar with the term or why it can affect their entire hair care regimen. Porosity references your hair's ability to retain moisture.
It's no secret that curly hair can struggle with dryness, but depending on your porosity level, you might face more moisture hurdles than others. As Patricia G. Williams, the brand educator for Creme of Nature, explains, "Knowing the porosity of your hair is as important as knowing your texture in selecting products for your hair care and styling regimen. Low or high porosity affects what products work best on your texture."
Porosity is explained with three levels — high, medium, and low. If you have high porosity hair, moisture easily slips out of the hair shaft because the cuticles are fully open. Medium porosity hair will have regular aligned cuticles. This would be considered "normal" and means that your hair can easily retain moisture.
And low porosity hair struggles just like high porosity hair, but for different reasons. This type of hair has cuticles that are tightly aligned—meaning that moisture doesn't easily penetrate the hair shaft. Thankfully, you can easily check your porosity with this one-minute test.
2.
Don't aggressively detangle your hair.
Type 4 hair in general is known for being more fragile. But all those coily curls associated with 4a hair mean that you might struggle with tangling more frequently. Take your time and avoid ripping through your hair like you're in a rush.
As a general rule, you should only detangle your hair when it's damp. Joyce Crawford, an apprentice at Gem House salon recommends that you "detangle once a week…on wet, conditioned hair. This removes all hair that's already shed and creates room for new growth."
Even though conventional wisdom tells you that your hair is more fragile when wet, it's also more forgiving when you need to detangle stubborn knots. Use a wide-tooth comb or finger detangle. And if needed, use a good detangling spray or even a DIY one made from a simple mix of conditioner and water in a spray bottle.
3.
Keep heat styling to a minimum.
One of the best things about being natural is that your hair offers more versatility. You can rock your natural coils today, switch it up to a straight and sleek style tomorrow, or blow out your hair to set it on Bantus or rollers for a big fluffy effect.
But just remember that excessive exposure to heat can have drawbacks. While many people will tell you that you can heat train your hair so that it's more "manageable," if not done properly this can permanently damage your curl pattern. This means that the next time you wash your hair, it won't revert to your lovely curls—you'll have patches of straight hair mixed in.
Avoid this pitfall by focusing on heatless styling methods. And when you do use hot tools, always start with a good heat protectant. Don't crank your blow dryer or flatiron up to the highest setting. Specifically for flat irons, use just enough heat to successfully straighten or curl your hair with one pass, using the chase method for best results.
4.
Moisture, moisture, moisture.
We can't stress enough that curly hair often suffers from dryness. And sometimes this can even be exacerbated by the weather. Seven Yu, the senior hairstylist, and chief beauty and creative officer of Glam Set Go, notes that "Maintaining moisture is key to 4a hair. Because of its curl pattern, 4a hair is usually quite dry. It is very hard for the hair's natural oil to absorb all the way through the ends of the hair, making it susceptible to breakage. Always wash with a mild shampoo (with little to no sulfates) to maintain as much natural moisture and oil as possible, and condition with a heavy or intense conditioner."
Also, consider incorporating moisture-rich products such as a leave-in conditioner or moisturizer to hydrate your curls throughout the day. And focus on humectant-rich shampoos and conditioners. You may find that you benefit from swapping out a traditional shampoo (which can strip hair of critical moisture) for a gentle cleanser. Just be sure that it still effectively removes dirt and product buildup from your hair and scalp.
Good hair is healthy hair—no matter your curl pattern or texture. But you can't just worry about your hair after it's hanging off your head. Focus on building a healthy diet that's full of nutrient-dense items known to bolster hair growth and health. Gwen Jimmere, founder and CEO of Naturalicious, recommends increasing your intake of dark green vegetables. "These veggies are full of iron, vitamins, and folic acid that help prevent breakage and make your hair more resistant to split ends," she says.
6.
Regular trims are your friend.
There's a persistent myth that trimming your hair means that you'll lose length and won't grow healthy hair. But hanging on to ends that have seen better days just means you're encouraging more damage. Meanwhile, when you trim the damage, you're boosting overall hair health by preventing those split ends from growing.
Sunnie Brook, a celebrity hairstylist and Biolage brand ambassador, reminds us that "When you have split ends, what happens is the hair slowly splits up the shaft, which leads to breakage and slower growth." Regardless of hair type, don't skip a trim in the misguided belief that it'll set you back on your hair growth journey.
7.
Protect your hair from the elements.
As with all Type 4 hair, 4a hair tends to easily lose moisture in cooler weather when chilly temperatures can draw moisture out of your hair. Consider using protective headgear to keep your tresses covered.
Monique Little, the founder of You Go Natural recommends using headgear that preserves your hair's moisture balance thanks to a satin lining that offers "...a great alternative to cotton and wool hats and hoodies, which are a huge cause of breakage this time of year. They are great for keeping warm, and satin has been proved to lock in moisture and protect your curls from the elements."
Products for 4a hair.
Keep in mind that picking the right products for your hair is going to include a bit of trial and error and whether or not you like the way it makes your hair look, or how easy (or not) it is to use. We certainly aren't claiming that any product mentioned below will become your Holy Grail pick just because it's designed with 4a heads in mind. But if you're still getting your bearings with natural hair, these recommendations are a great starting point!
Best customized shampoo
If you're concerned about finding a product specifically designed for not just your hair type but porosity level, you can't go wrong with a truly customized shampoo. Along with being vegan-friendly and free from parabens, SLS, and SLES, this shampoo lets you tweak the formula by taking a quick quiz outlining your hair texture, length, thickness, density, moisture level, and scalp sensitivity. Plus, you can even add depositing color pigments if you prefer.
Personalized Shampoo, Aura ($28)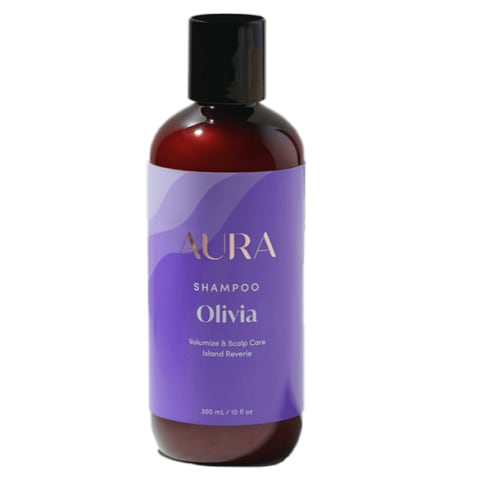 Aura
Best clarifying shampoo
While you should avoid shampoos that'll strip your scalp and hair from vital moisture, depending on how frequently you wash your hair, you might want to invest in a clarifying shampoo. This one is designed to remove product buildup without stripping hair of vital moisture to promote a healthy scalp while gently cleansing your hair.
Detoxifying Shampoo, Collective Laboratories ($25)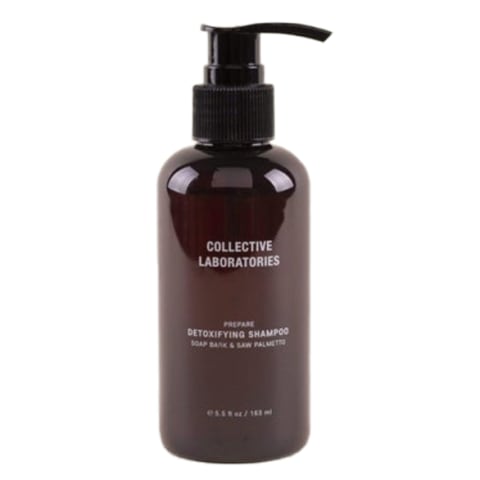 Collective Laboratories
Best hair moisturizer
A good leave-in product can do wonders for boosting your hair's moisture balance. This one is a conditioner that can be used on your hair whether it's straight or curly. Apply it to wet or dry hair. It helps to not only control frizz but reduce split ends, shedding, fallout, and breakage.
Aloe and Black Castor Oil Reconstructing Anti-Breakage Leave-in, Cream Of Nature ($10.43)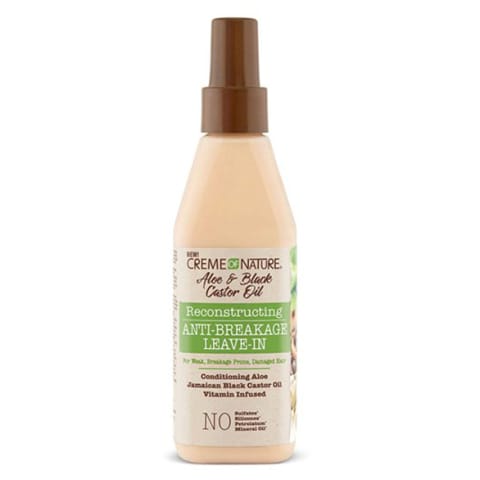 Cream Of Nature
Best styling butter/cream
For naturals, styling cream is essential to help create desired textures, lock in moisture, and in some cases, help to set or hold a style. This butter is a vegan-friendly solution designed specifically for coily hair types. This formula absorbs quickly into the hair while protecting it from UV damage.
Nourishing Styling Butter, Phytospecific ($28)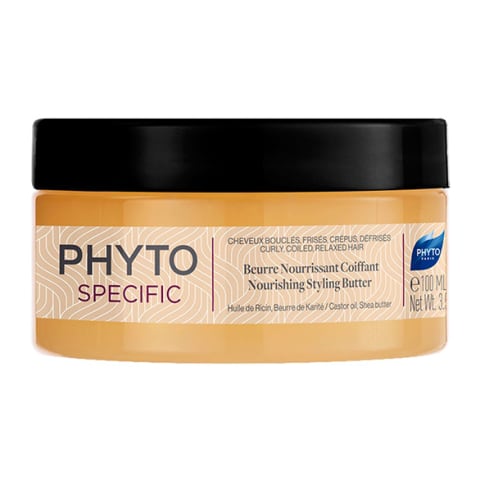 Phytospecific
Best deep conditioner
Sometimes you need to give your hair just a bit more TLC. This conditioner is free from harsh ingredients like preservatives and sulfates and is vegan-friendly. It combines extracts, herbs, and oils sourced from India such as amla, bhringraj, and shikakai to help soften and nourish your hair without weighing it down. Best of all, this pick can improve your hair's elasticity and is ideal to use even if you have hard water.
Ayurvedic Deep Conditioner, Bounce Curl ($28)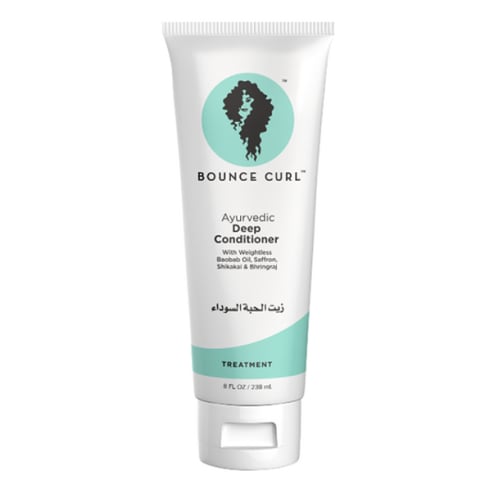 Bounce Curl
Best scalp treatment
A good scalp treatment can boost circulation, which can help promote growth. This treatment is a cult favorite—especially if you spend time on Instagram—with many naturals because it not only nourishes and moisturizes your scalp but can aid in removing excess product and dirt buildup. It contains tea tree extract to cleanse, cooling peppermint to boost circulation, and aloe extract to hydrate.
Miracle Drops, Kaleidoscope ($28)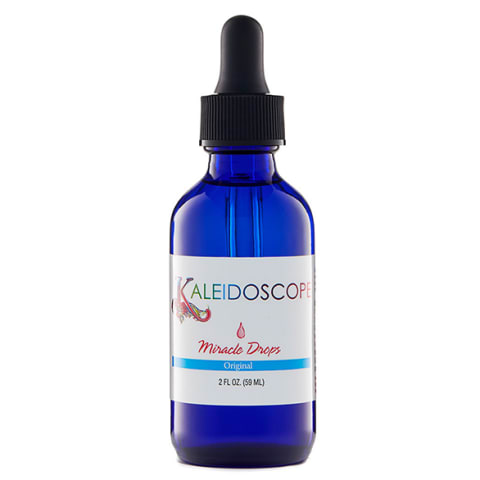 Kaleidoscope
Best protective gear
Whether you're getting ready for bed or want to run errands when the weather gets chilly, you need to protect your hair from losing moisture to cold weather. The You Go Natural T-Shirt Bun and T-Shirt Turban are perfect for staying stylish whether you're getting 40 winks or dropping by the market to pick up a gallon of milk. Best of all, they're silk-lined to help your tresses retain moisture.
T-Shirt Bun, You Go Natural ($35)
You Go Natural
Styles for 4a hair.
Type 4a hair, like other Type 4 textures offers a wide array of versatility. You can easily transition from your natural curls to straight hair and then go back again. If you're focused on bringing out the best in your natural curls, focus on heat-free styles that won't put your hair at risk of experiencing heat damage.
For example, you can choose to wash 'n' go, set your hair on twists or braids, or even shingle your hair after it's freshly washed. As we mentioned earlier, it's not uncommon to have more than one hair type, so you might want to focus on styles that require setting such as twists and braids to create a more cohesive texture overall.
If you love switching it up between your curls and straight hair, there's nothing like a good silk press to create that shiny, bouncy, blowout effect. Of course, always make sure to use a good heat protectant whether you're attempting heat styles at home or in a salon. And avoid applying too much heat to your hair. For example, if you want to simply straighten your hair, consider using a heatless stretching method like twists or banding so that you're only exposing your hair to one round of heat.
Likewise, when the weather turns cooler or you're just ready for a change, the sky's the limit for protective styles. While braids and twists are classic options, you can also switch it up with lace wigs or crochet styles. Just be sure to take care of the hair underneath. While protective styles can be a great way to give your hair a break so it can grow without excessive manipulation, leaving a style in too long can have the opposite effect.
Conclusion
Type 4a hair can easily be confused for 3c and 4b textures, but it's just as easy to care for as its neighbors on the typing system. Because this hair type is very curly, focusing on hydration and moisture retention are going to be the keys to bringing out the best in your tresses. If you're just starting your natural hair journey, consider booking a consultation with a licensed natural hairstylist who can share best practices and product recommendations that are for your hair.

Dorian Smith-Garcia
Dorian Smith-Garcia is a diverse writer across beauty, fashion, travel, parenting, consumer goods, and tech. She has written for Inverse, Healthline Parenthood, The Confused Millennial, XONecole, Glowsly, and The Drive along with a variety of other publications. She is a bridal and beauty expert/influencer and the creative director behind The Anti Bridezilla. When Dorian's not writing she's collecting stamps in her passport, learning new languages, or spending time with her husband and daughter.