15 Simple Tips To Balance Your Mind, Body & Soul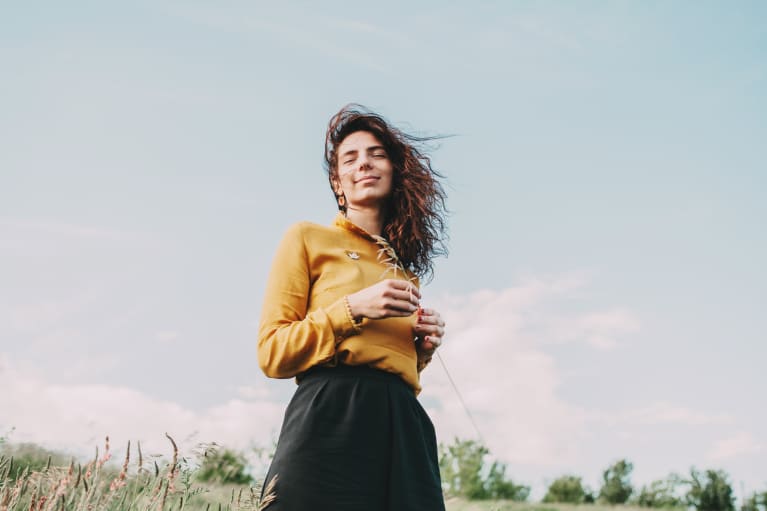 Last updated on January 22, 2021
Here is a list of 15 super-simple things that can help balance your mind, body, and spirit. Slowly start incorporating them into your daily routine and see how they positively affect your overall health:
Stop to think about the things you have going for you and appreciate them. You can either make a mental list of the things you're grateful for first thing in the morning or right before bed, or write them down in a gratitude journal. The health benefits of gratitude are extensive: The simple act can help relieve stress, strengthen social relationships, and more.
Sleep is regenerative for your body. The more sleep you get, the better you will perform the next day. If you have trouble getting the restorative rest your body needs, check out this list of holistic ways to get a better night's sleep.
5.
Install water filters in your home.
Depending on where you live, your tap water might contain harmful chemicals such as PFAS. Enter your ZIP code into EWG's Tap Water Database to see what's in your community's supply, and consider investing in the right filter for your water.
Check out the most recent Dirty Dozen List to see which fruits and veggies are the most important to buy organic for the sake of your health.
Talk about an exercise that's as good for the mind as it is for the body. If you don't already have an established practice, here are some yoga tips for beginners.
10.
Spend more time with loved ones.
In our busy lives, we need to make time for the people who matter most to us. Make a point every day to check in with at least one friend or family member just to see how they are doing.
13.
Consider filtering your shower.
Remember that point about tap water? The same goes for your shower! Consider investing in a filter, especially if you're prone to dry or sensitive skin.
15.
Eat plenty of greens.
Dark, leafy greens are rich in vitamins and minerals. Start every morning with a healthy green smoothie, and feel your body thank you for it.