What Every Woman Needs To Know About Being Single In Her 30s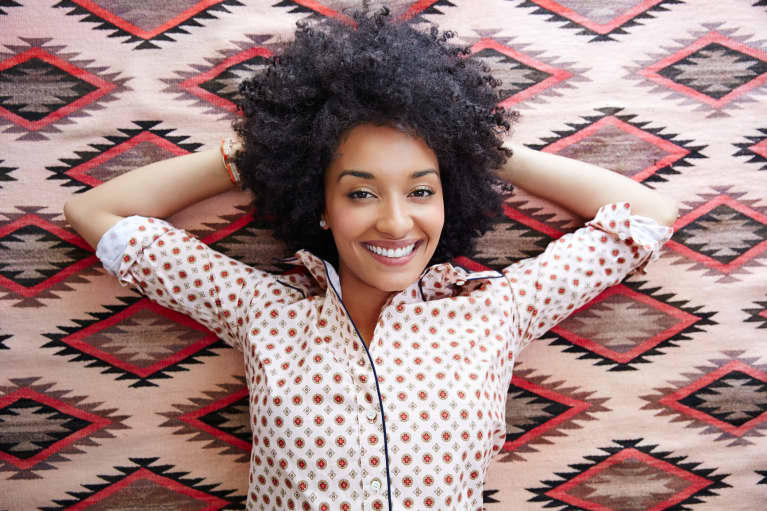 I know what it's like to be single in your 30s—most of the time, it's pretty great. Sure, there will always be situations and occasions that seem to draw a lot of unwanted attention to the fact that you're currently unattached (weddings, holidays, cooking for one, and figuring out how to best answer the question, "So, why are you still single?"), but for the most part, I try not to let my relationship status get me down.
Do I want to meet that special someone? Absolutely. Would it be great if he could hurry up and get here already? You bet! Let's face it: We're all human. We all just want someone to love and someone to share in this messy, beautiful journey of life.
Because learning to be happily single isn't something that's often spoken about, it's up to us as individuals to school ourselves on our perception of what it really means to be single and to choose to see things differently.
You deserve love no matter where you are on your journey.
But before I tell you what being single in your 30s has come to mean to me, let start with something else.
Here's what being single in your 30s does NOT mean:
It doesn't mean that there is something wrong with you. It doesn't mean that you can only find love once you've fixed some mysterious
flaw. It doesn't mean you will only be worthy of love once you've collected a specific set of desirable attributes. It doesn't mean that you will be single forever. And, most importantly, it does not mean that you are incapable of enjoying your life right now.
The truth is, none of us is easy to love. But we are all deeply and fully worthy of the effort. And, contrary to popular belief, there is no moment you suddenly become worthy. You've been worthy all along, sweetheart. And that is fabulous news!
And here's what it has come to mean to me:
For me (most days), being single in my 30s means I have more time to focus on my personal and professional development and focus on my spiritual path.
It means I have the freedom to do what I want when I want—without regard for another person's opinion, schedule or preferences. It means I get to be selfish in the most delightful ways.
And most of all, it means that I've been given the priceless gift of time. I have time to become so steeped and steadfastly grounded in who I am and what I want for myself and my life that when Mr. Right finally does come along, I'll know how to show up as the best version of myself in that relationship.
So, if you find yourself struggling with accepting your single status and have landed here in an attempt to mend the deep wounds inflicted
on your heart, please let this serve as a loving reminder that you deserve love no matter where you are on your journey.
And perhaps most importantly, remember that your life can be full with or without a partner and that while it is perfectly OK to be looking for that special someone, your life's happiness does not have to depend on finding one.
To all the beautiful, incredible, oh-so-lovable single girls out there (30-something or otherwise), never forget that your goal is to
live your best life, so that even if the "right" one doesn't come along, your journey will still be epic.