The 6 Best Meditation Apps To Help You Find Your Calm
Last updated on September 2, 2020
Can technology up your meditation game? It may seem counterintuitive, but the short answer is yes. While we all know meditation has spectacular benefits when it comes to managing stress, sleeping well, and increasing overall happiness, for most people actually sitting down to meditate is easier said than done.
Enter meditation apps. While using your phone to get Zen is generally not recommended, apps that provide shortcuts to calming you down and improving your mood are the exception. Don't know which one to choose? Here are five great ones to consider.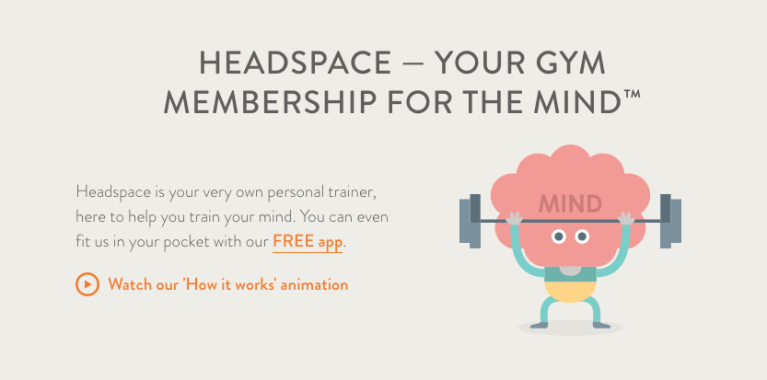 As it's perhaps the most popular meditation app out there, you've probably heard of Headspace. With over 11 million downloads and 400,000 paid subscribers, Headspace covers it all with guided meditations on relationships, sleep, motivation, overall health, and more.
Best for: Your midday office meditation.
Length: Headspace meditations are as short as five minutes and as long as 20.
Cost: Headspace has a free option which includes "Take 10," Headspace's foundational meditation course. A subscription, which provides you with unlimited access to every meditation, costs $12.95 per month, or $95.88 for the year.
Check it out here.
If you like short-term goals, give Calm a try. Calm has seven-day and 21-day programs that focus on topics like anxiety, sleep, gratitude, and happiness. Whether you have a lot of time or a little, you can make Calm work for you.
Best for: When you need a quick mood boost.
Length: This app gives you the option to choose from meditations as short as three minutes and as long as 25.
Cost: Calm gives you seven free days, while the subscription option gives you access to hundreds of meditations for $12.99 per month, or $59.99 per year.
Check it out here.

Unlike many meditation apps that cost money if you want to get really in-depth, Insight is 100 percent free. With features like calming sounds (think ambient background sounds and peaceful bells) and 3,500 guided meditations, Insight Timer is hugely popular within the meditation community.
Best for: When you can't fall asleep.
Length: If you're looking for diversity in length, this it the app for you. Because so many different teachers guide meditations on Insight Timer, there are five minute meditations, hour-long meditations, and everything in between.
Cost: Insight Timer is free.
Check it out here.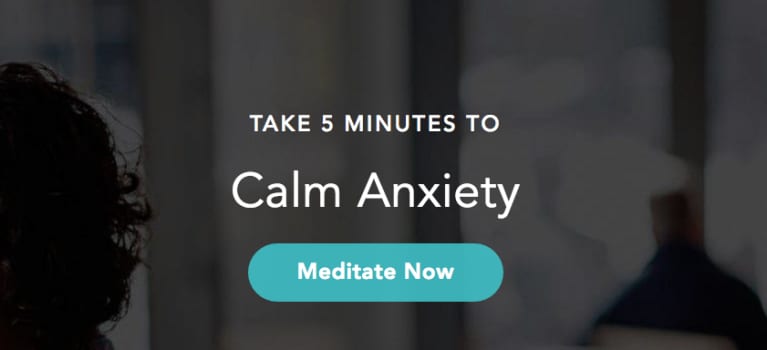 Designed by Harvard psychologist Yunha Kim, Simple Habit is all about forming a habit surrounding meditation by giving users five-minute daily meditations for specific situations in their lives, from their commute to a tough day at work. Simple Habit comes with a 30-day free trial.
Best for: Your commute.
Length: These meditations are five minutes long.
Cost: Simple Habit gives you a free month, then it costs $11.99 per month or $99.96 per year.
Check it out here.
5. Aura: Mindfulness Daily
If you're that person who doesn't have time for meditation, Aura is the app for you. Aura provides a steady stream of daily "micro" meditations, which are only three minutes long. And if three minutes is too long for you, it also comes with 30-second anxiety-busting breathing exercises. So long, excuses!
Best for: When you're short on time.
Length: Aura's meditations range between three and seven minutes.
Cost: Aura provides you with free three-minute guided meditations, mood tracking, gratitude reflections and more, while the premium option—$11.99 per month and $94.99 per year—provide you with 24/7 meditations that range between three and seven minutes, the option to save meditations, and more comprehensive mood tracking.
Check it out here.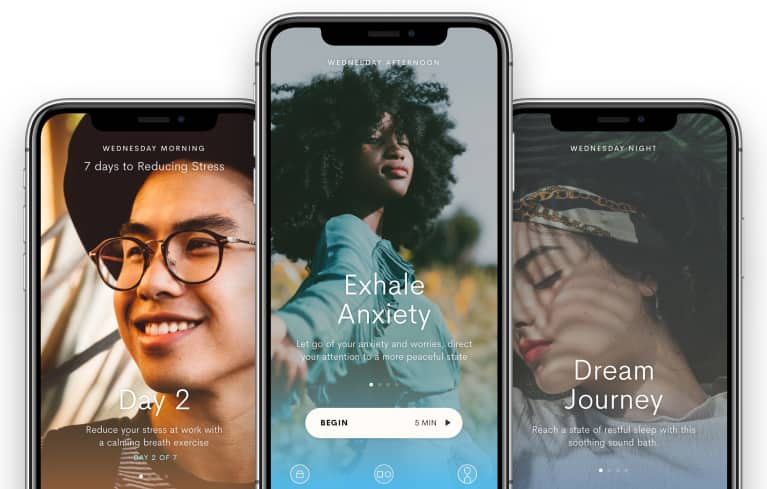 Inscape is so much more than just an app—it's an interactive experience. Inscape's beautifully curated New York City space is full of relaxing smells and soothing sounds, providing a much-needed respite from the busy city streets. Not a New York resident? You can get similar benefits from the Inscape app, which provides specific meditations to boost relaxation, focus, sleep, productivity, and more.
Best for: Your morning meditation.
Length: Inscape's meditations range from five to 88 minutes.
Cost: Inscape is free to download, with subscriptions costing $58.99 per year.
Check it out here.
Want to go deeper? Take a look at Charlie Knoles' 200-hour meditation teacher training here.