Manifest Your Dream Year With This Vision Board Cheat Sheet
mbg Contributor
By Emma Mildon
mbg Contributor
Emma Mildon is a millennial activist, co-host of 11:11 podcast, and best-selling author of Evolution of Goddess and The Soul Searcher's Handbook.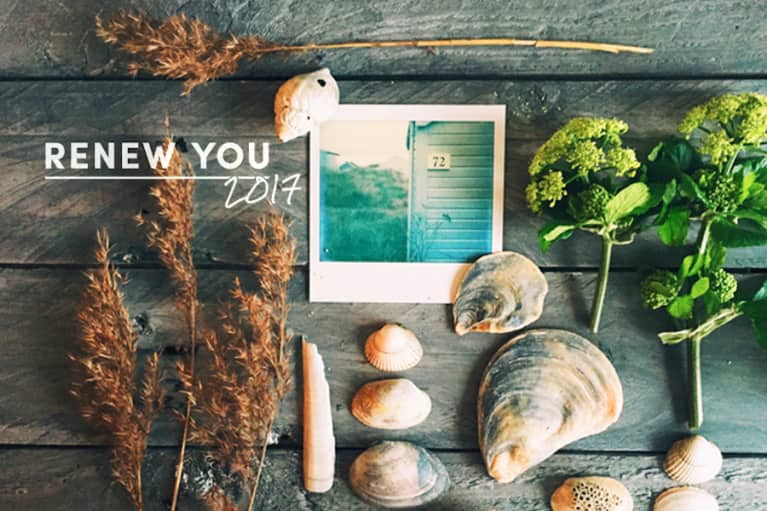 Our editors have independently chosen the products listed on this page. If you purchase something mentioned in this article, we may
earn a small commission
.
Last updated on August 21, 2019
Manifest the year of your dreams by going inward. Renew You 2017 is a month of mindfulness during which we'll share content that guides you to create a deeply rooted intention for the new year. We'll help you navigate inevitable obstacles with the latest science on habits, motivation, ritual, and more and equip you with tried-and-true techniques to outsmart even the toughest inner critic. And if you're interested in more high-vibe manifestation, check out this class.
Ready, set, manifest! It's time to place your order for the hopes and dreams you want to ring in this year—whether they be fitness and health goals, career ambitions, travel plans, or love intentions.
Anyone who has read The Secret or experienced the lure of a vision board can tell you how effective it can be to draw, pin, or even create a video clip to shift these visions into realities. Here are a few new, engaging ways to provoke all things inspiration and ensure next year will be a great one:
Dream boards are meant to motivate us to achieve our goals, but sometimes we need a little help figuring out what those goals are in the first place. This app will help you home in on what's important to you and then support you on your mission to nab it. If you are dreamer who digs lists, this is the manifesting app for you since it also gives users the opportunity to put their goals in list form.
An oldie but a goody nonetheless. Loved for its addictive oh-my-god-I-could-totally-bake-that, oh-my-god-I-could-totally-wear-that, and oh-my-good-take-me-there-now inspiration, Pinterest is a great spot to create your own public or private vision board that compiles everything that inspires you.
Used by the likes of neuroscientists and inspirational speakers, this video platform helps you create clips that inspire you to chase abundance. It invites you to drag and drop from a huge library of images, titles, music, and quotes (or insert your own) in order to craft your own personal manifestation movie.
The online vision board will help you to dream your heart's biggest desires alive. You choose images to match your action plan for the coming year and write a summary of what those images symbolize for you. As you add more images, you begin to create a vision board that you can eventually share with a community of like-minded dream go-getters.
5. Happy Tapper Vision Board App
This cute little genie-inspired app makes creating a vision board feel like asking for wishes! You write down five things you are grateful for each day to help transform your attitude and shift your life in a positive way. Over time, the app becomes a portal in which to store your beliefs, hopes, and dreams.
If you like to keep it old-school and prefer to work with magazines, paste, and cork board, The Corkulous App is a vision for you. You can use the app to post images of your dreams and gain motivation to accomplish your goals—it literally looks like you're posting on an actual corkboard!
Keep reading: