In terms of plant-based strides, Sunday's Golden Globes menu might take the (vegan) cake.
That's right, the 77th Annual Golden Globe Awards are going completely plant-based this year, and we at mbg are certainly here for it. So much so, that we've decided to curate our own list of plant-based dishes to whip up for your watch party.
This last-minute decision to go meatless has everything to do with the climate crisis: "If there's a way we can, not change the world, but save the planet, maybe we can get the Golden Globes to send a signal and draw attention to the issue about climate change," says Hollywood Foreign Press Association president Lorenzo Soria.
Keeping with that spirit, we're planning to also partake in plant-based foods on Sunday. So whether you're vegan, keto, or a straight-up carnivore, here are 13 of the best plant-based appetizers out there, perfect for any gathering you have planned—red carpet or not.
1.
Loaded Nachos With Cashew Cheese
In terms of shareable apps, nachos are always a huge hit, and these loaded nachos—topped with a creamy cashew sauce—won't disappoint. Feel free to get creative with the toppings, although you can never go wrong with some beans, radishes, and sliced black olives.
2.
"Cheesy" Mashed Celery Root
While this recipe is a filling and nutritious side dish, when you share it among friends it becomes a healthy and unique dip. Celery is up-and-coming as the next trendy root vegetable (you heard it here first), and with its interesting flavor profile and endless combinations, it's no secret why. Dunk some sliced veggies or crackers into this "cheesy" dip and prepare to make celery your go-to veggie.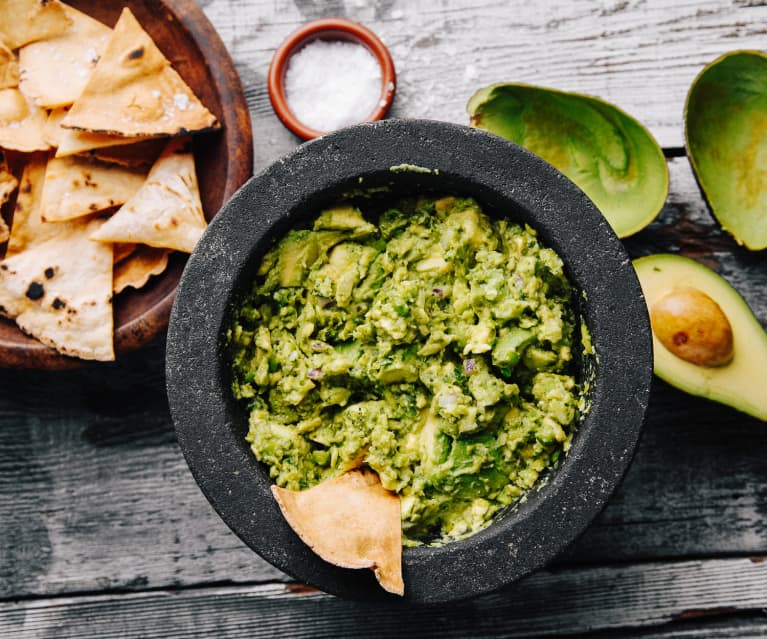 An appetizer on the more creative side, this plant-based sushi roll will brighten up any party table. Aesthetically pleasing, nutritious, and delicious—what more could you want in an app?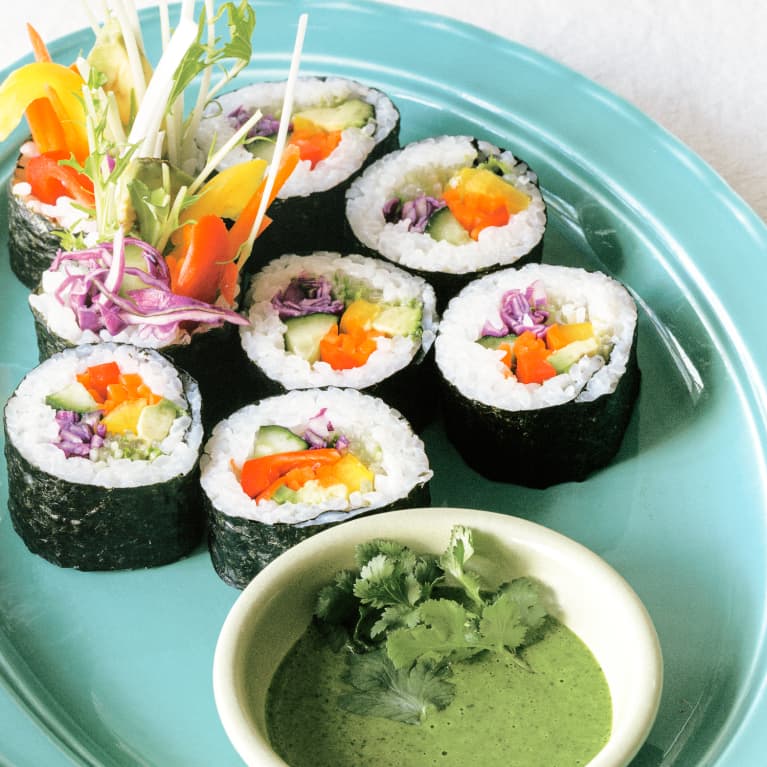 Chili mac just seems like the perfect weekend appetizer, no? Whether you spoon it onto your plate or dip some tortilla chips into the bowl, you'll want seconds (and thirds) of this smoky, plant-based recipe.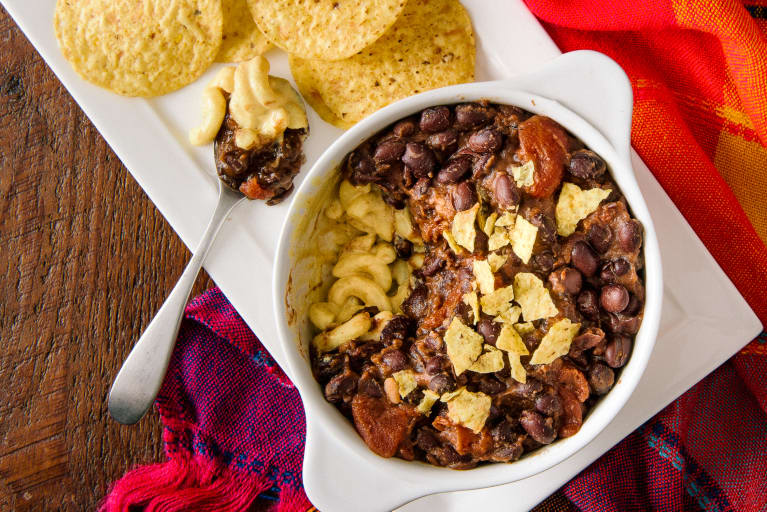 6.
Creamy Quinoa Jalapeño Poppers With Coconut Bacon
Another classic appetizer, jalapeño poppers are key to a successful viewing party of any kind. This vegan version maintains that same spicy, smoky flavor while adding nutritious ingredients like quinoa and tofu to the mix. With the perfect balance of creamy and crunchy textures, every bite you take will practically explode with flavor.
7.
Fermented Cranberry Salsa
At mbg, we love yummy, vibrant ingredients with healthy, healing properties. That's why we're especially into this fermented cranberry salsa with its gut-healthy benefits. With a beautiful color and tangy flavor, this salsa is a go-to for any party plate.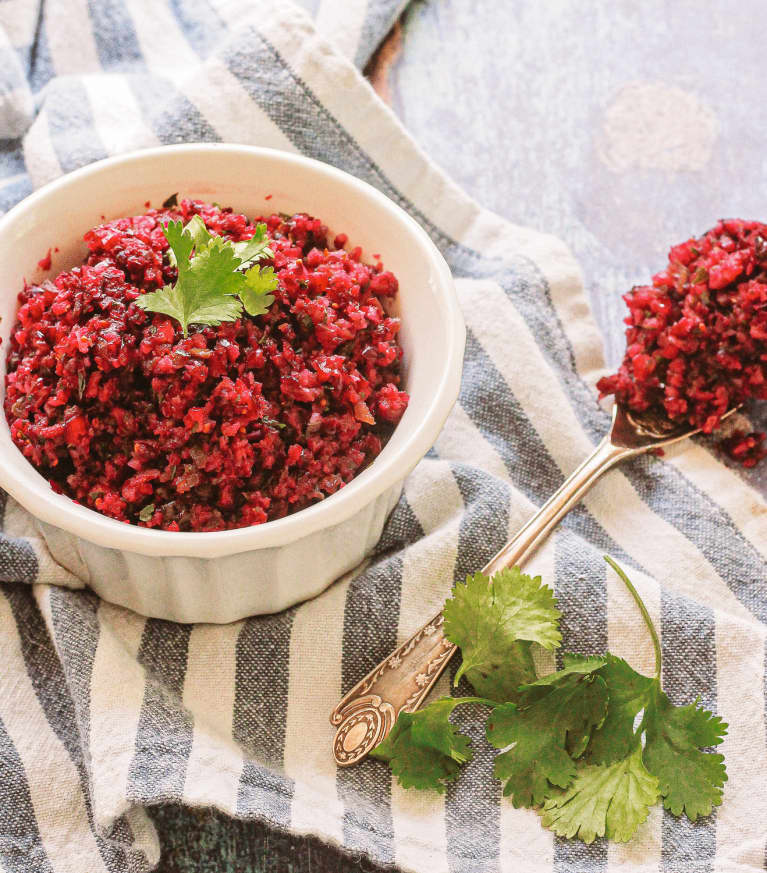 8.
Snackable Spicy Garlic Brussels Sprouts
You won't be able to put these snackable Brussels sprouts down. Spicy, tangy, and crunchy, these Brussels sprouts will be the star of your watch party; trust us.
This lighter version of a takeout classic can work just as well as an appetizer for your watch party. Just double (or triple) the recipe and voilà—you have a vegan Pad Thai at your table, sans noodles.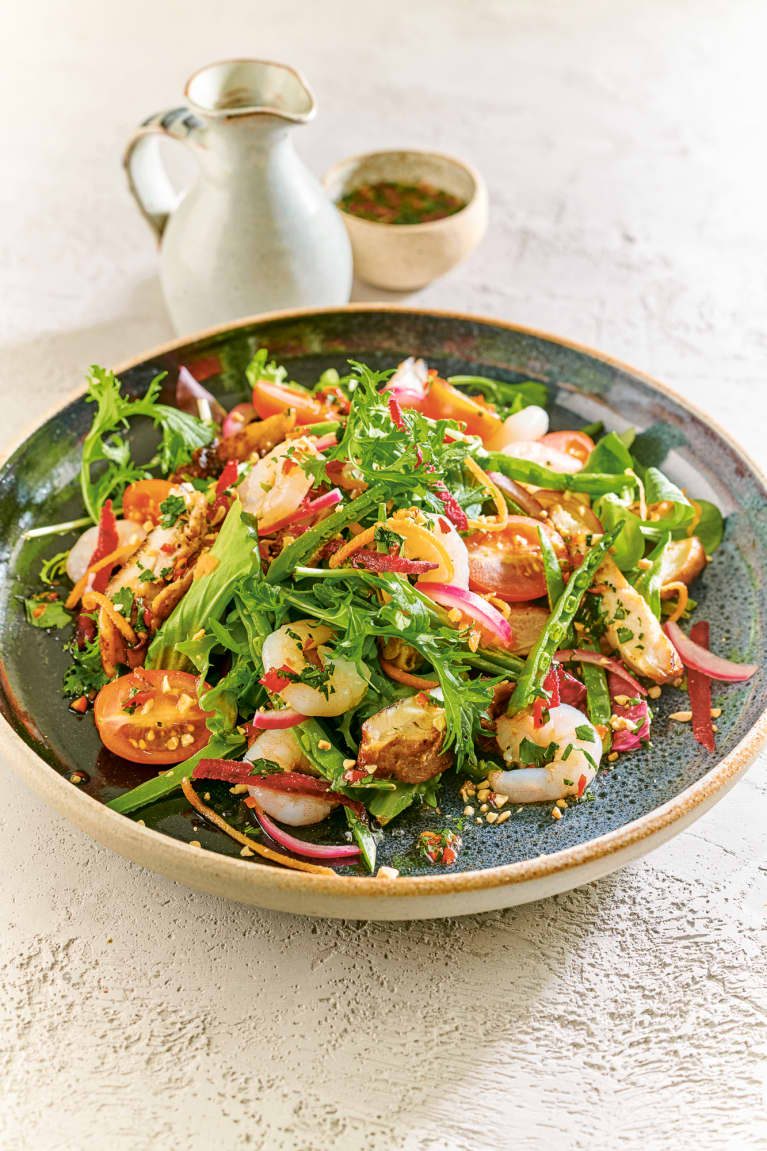 These vegan, gluten-free nuggets are the perfect dippable snack. Whether you're partial to barbecue sauce, honey mustard, or ketchup, you can rest assured you're eating a healthy and protein-packed app without tearing your eyes away from the TV.
11.
Almond Butter Brownies
Who says a brownie can't be an appetizer? For those of you with a sweet tooth, these superfood almond butter brownies are the perfect option to munch on. They're incredibly fudgy and gooey but contain nutritious ingredients like flaxseed and monk fruit. It's the best of both worlds if you ask us.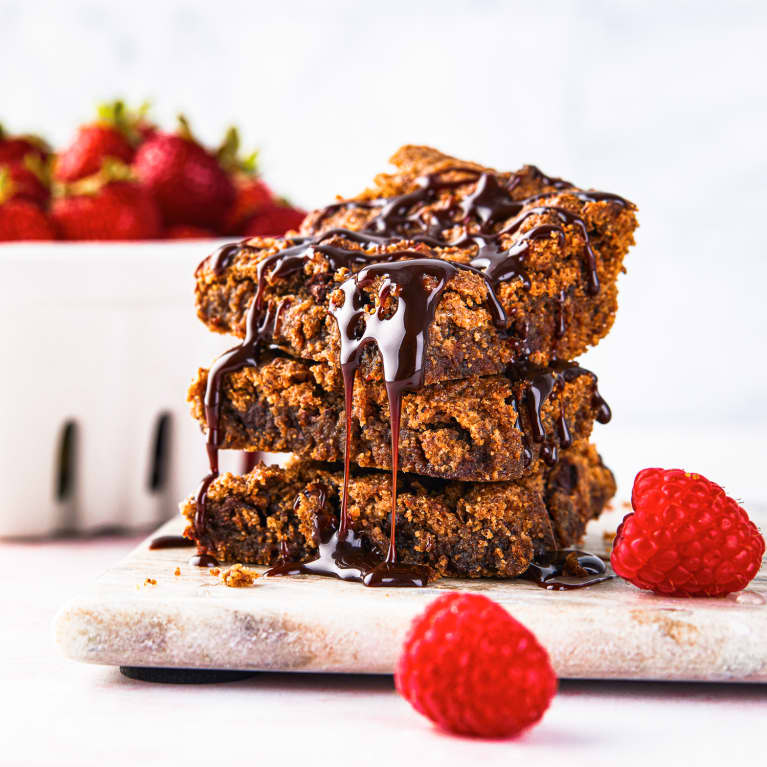 12.
Umami Bomb Cashew Spread
In terms of savory dips, this cashew spread reigns supreme. With its rich flavor ingredients, this dip is sure to be a hit at any party. Vegans and carnivores alike will flock to this tasty app.
13.
Sticky Sesame Vegan Cauliflower Wings
We couldn't have a list of plant-based appetizers without including some cauli wings. Rather than the classic buffalo, these sticky sesame wings are unique and bursting with flavor. Crunchy on the outside, soft on the inside with a hint of spice—just how we like our wings.