How To Know Which Adaptogen Is Best For Your Body (Because Dang, They're Expensive)
Functional Medicine Practitioner
By William Cole, D.C., IFMCP
Functional Medicine Practitioner
Dr. Will Cole, D.C., IFMCP, is a leading functional medicine expert who specializes in clinically investigating underlying factors of chronic disease and customizing a functional medicine approach for thyroid issues, autoimmune conditions, hormonal imbalances, digestive disorders, and brain problems. Cole is also the bestselling author of Ketotarian and The Inflammation Spectrum.
If you look at Instagram these days, you'd think everyone was adding 10 different adaptogenic potions and powders to everything they consumed. While adaptogens are some of my top go-to tools to use in my daily health routine and for many of my patients, not everyone needs every kind. Using the wrong adaptogens for your individual needs and biological makeup can be, at best, expensive, and, at worst, harmful for your body. That's where this guide comes in.
What are adaptogens anyway?
Adaptogens encompass a wide variety of different natural medicines from all corners of the globe that have a few things in common: They are safe and they have a balancing effect on something called the hypothalamic-pituitary-endocrine axis. This is the delicate dance between your brain and hormone system.
Your brain-adrenal (HPA) axis, brain-thyroid (HPT) and brain-gonadal axis (HPG) are needed to work in perfect harmony for a healthy mood, metabolism, energy, immune system, and sex drive. When your HP axis is unbalanced it leads to hormone problems like adrenal fatigue, thyroid problems, and libido issues. No fun. Ever.
This is where the equilibrating power of adaptogens comes in handy. While they all have a hormone-balancing quality to them they all have their own unique strengths as well. Like all the different colors of a rainbow or the superhero kids on Captain Planet, the inhabitants of the adaptogenic kingdom work brilliantly by themselves or synergistically with other complementary adaptogens. You can mix these into your morning coffee, make a caffeine-free tonic, or blend them into your daily smoothie.
Here, my friend, is your personal guide to find exactly which adaptogen is right for your current ailment. While this is what I would recommend to my patients, be sure to pay attention to how each feels for your individual body.
Unhealthy hair, poor complexion, or brittle nails: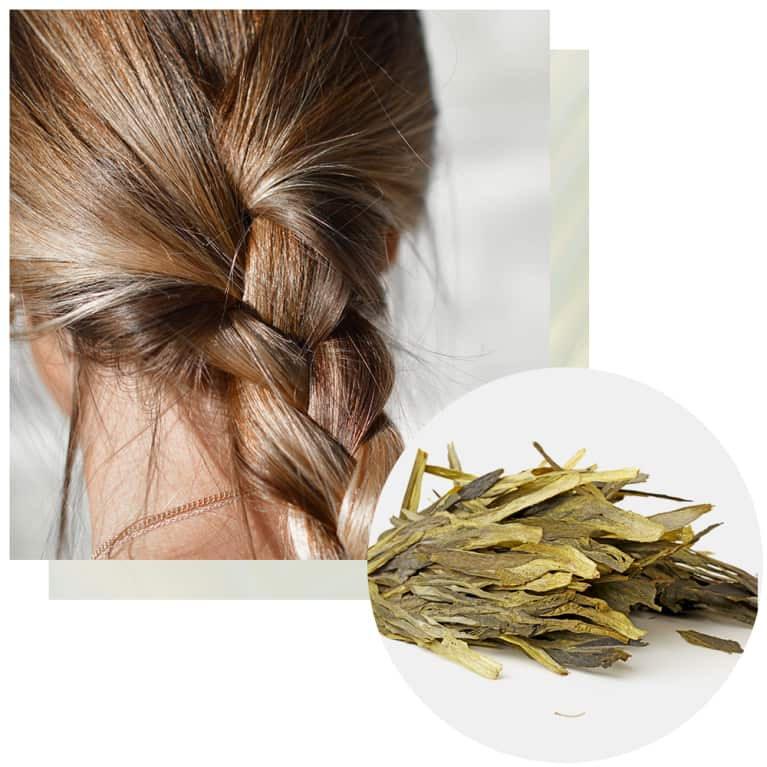 Pearl: This adaptogen of the sea has a great source of aminos to help nourish hair, skin, and nails.
Chaga: This superfood mushroom is loaded with antioxidants that help fight free radicals to keep skin youthful.
Cordyceps: This is the ultimate anti-aging adaptogen. Not only does this mushroom increase antioxidants, but it decreases the pro-inflammatory monoamine oxidase and lipid peroxidation activity that causes us to age.
Rhaponicum: Full of antioxidants, this root helps to promote cell health, keeping you young and vibrant.
Jiaogulan: Consuming this adaptogen can actually help your body increase its production of superoxide dismutase. This particular antioxidant protects your body's cells from premature destruction and aging.
Rhodiola: This herb can help reduce stress and is great for people with adrenal fatigue. However, if you are extra sensitive, be careful because it could potentially keep you up at night.
Mucuna pruriens: This bean extract is packed with L-DOPA, which is the precursor to the neurotransmitter dopamine. Take some of nature's chill pill to lower stress.
Ashwagandha: Since it has the ability to regulate cortisol, your body's stress hormone, this is a powerful tool to have on hand.
Licorice root: Bring stress down with this cortisol Zen master.
Schisandra: This berry supports your adrenals and can help fight adrenal fatigue.
Cordyceps: For those struggling with adrenal fatigue, this is a great hormone balancer to help increase energy and stamina.
Ashwagandha: The ultimate cortisol balancer, this helps to support your brain-adrenal (HPA) axis. This herb is also powerful when it comes to thyroid support. Since adaptogens are balancing in nature, ashwagandha in particular is great at boosting sluggish thyroid hormones.
Licorice root: Just like ashwagandha, it helps to heal adrenal fatigue by balancing cortisol levels.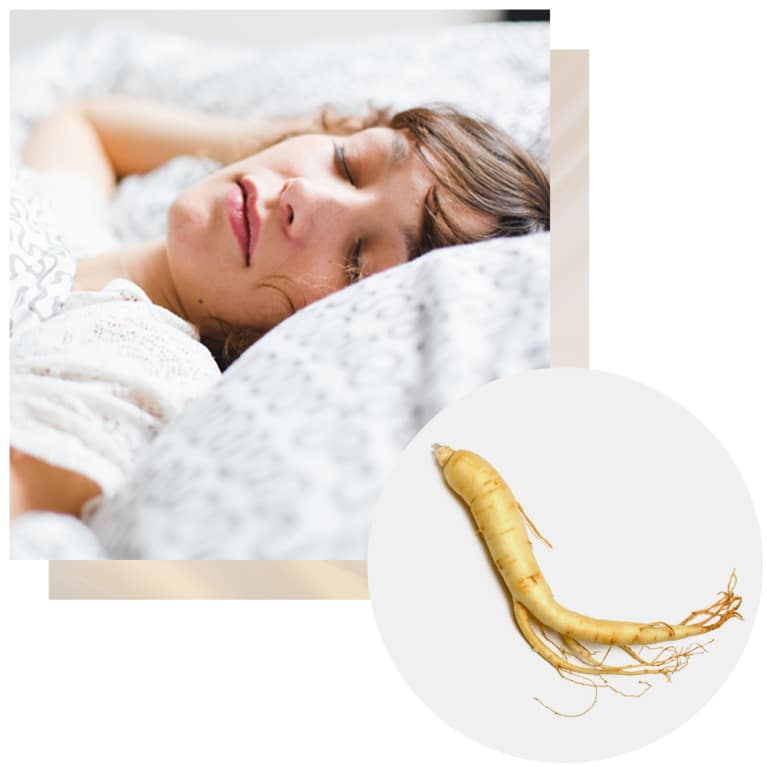 Ginseng: Asian white, American white, Asian red, and Siberian (Eleuthero) all boost energy without the caffeine jitters.
Maca: This herb is available in three different varieties: red, yellow, and black. Red is the sweetest but most mild tasting. Yellow is the least sweet, and black is right in the middle. They all are great energy boosters.
Shilajit: This herb is used in ayurvedic medicine and translates to "conqueror of mountains and destroyer of weakness." Shilajit helps to lift up low libido and balance sex hormones.
He shou wu: If sex were an herb, it would be he shou wu. Used for thousands of years in Chinese medicine, this herb helps to increase sex drive in those with low libidos. Mix with shilajit for a sexual health tonic.
Holy basil (Tulsi): Start incorporating this into your wellness routine if you struggle with brain fog, as it works to increase cognitive function.
Lion's mane: The nerve growth factors (NGFs) found in this mushroom can help regenerate and protect brain tissue.
Rhaponticum: Some studies have shown that this root can stimulate brain activity.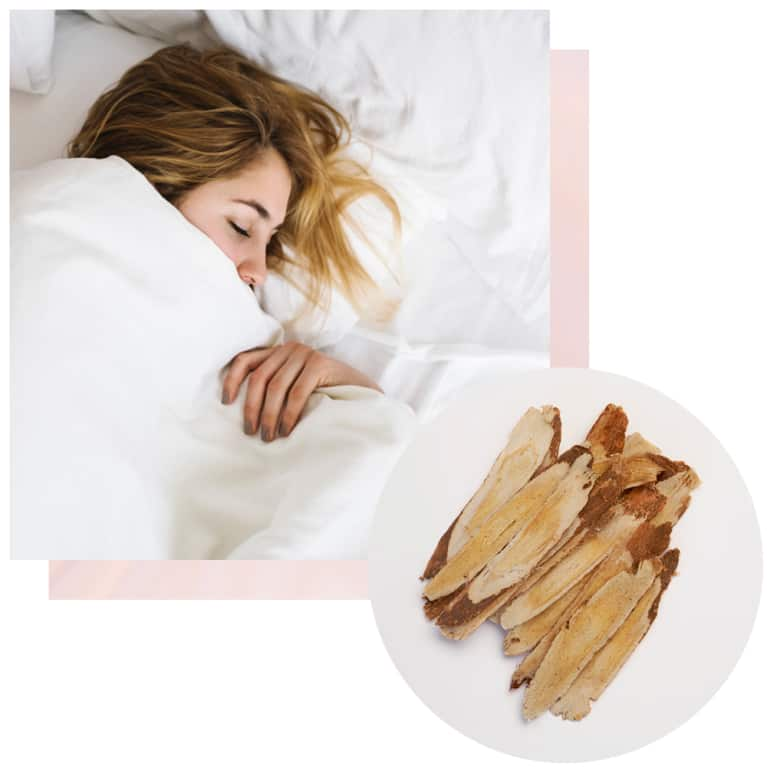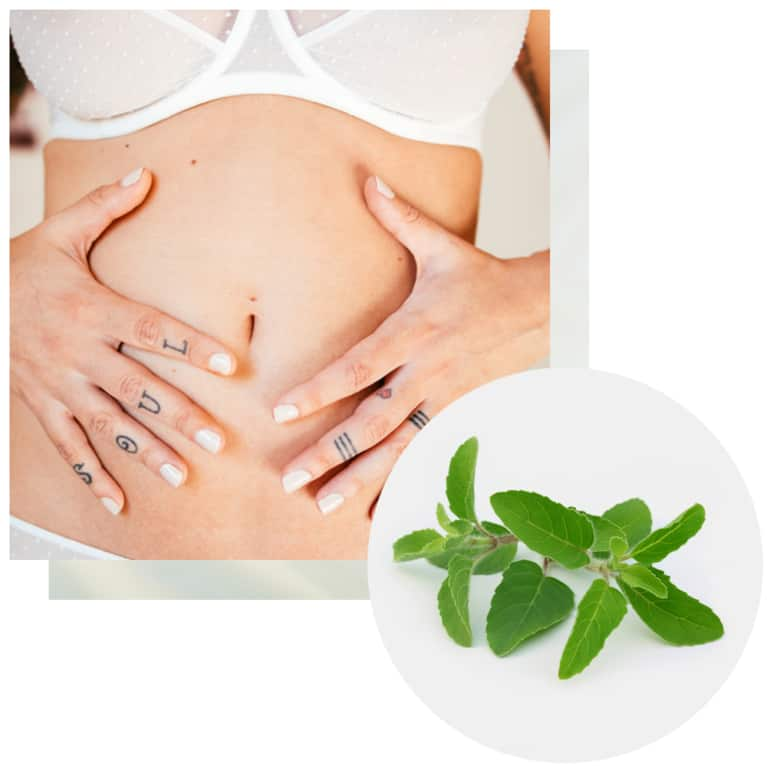 Holy basil (tulsi): This little guy works hard to reduce bloating and gas, for those struggling with gut issues.
Turkey tail: I often give this adaptogenic mushroom to my patients who are battling gut overgrowths like SIBO or candida.
Licorice root: This has been used for years as a common remedy to help heal leaky gut syndrome since it is both soothing and anti-inflammatory.
Shiitake: Japanese studies have shown that this mushroom has the power to actually decrease tumor growth.
Himematsutake: Also known as God's mushroom, the protein blazein that is found in Himematsutake actually has the ability to kill some cancer cells. Studies have shown that cancer cells died after just a few days of treatment!
Where the heck do I get these?