Set Yourself Up For An Abundant Spring With These Feng Shui Rituals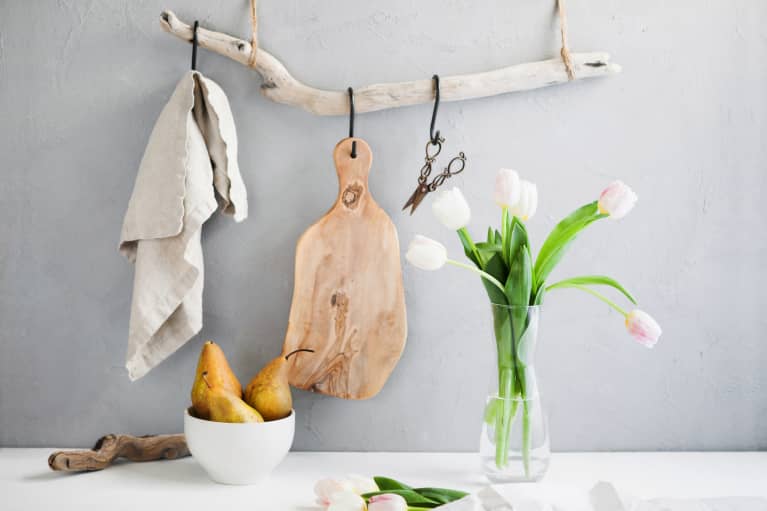 Feng shui teaches us how to thrive in nature as well as connect to our own true nature. Every new season is an opportunity to shift into more joy, flow, and abundance. And after a long, dark winter, the shift into spring is always particularly inspiring.
This season is all about awakening. In traditional Chinese medicine, the wood element dominates during spring, inspiring us all to make like trees and head outside to stretch into the sunlight, feel the freshness in the air, and get some new ideas in bloom.
Here are a few feng-shui-inspired ways to make the most of spring energy and welcome in the abundant new season that starts this weekend:
1.
Sleep your way to a solid foundation.
Are you sleeping deeply enough, and are you sleeping long enough? Spring tends to be a more active season, so we need to be well rested for it.
To promote better sleep, I always suggest shutting down electronics at least an hour (aim for two) before bed, decluttering your bedroom so it feels like more of a sanctuary, and making sure your sleep space is as dark as possible.
2.
Embrace the joys of spring cleaning.
Yes, every season is a time for cleaning. But spring cleaning can be extra effective when you put the emphasis on clearing your home to make way for more flow and ease.
You'll get a lot of added benefit from focusing on areas of your home that have felt dormant or neglected in the winter, such as a pool or any outdoor space you have. This applies to the closet, too: Get those spring clothes ready to wear, and put your winter ones away for the year once the weather turns.
Scrubbing your refrigerator and stove is also key. These appliances are associated with abundance in feng shui, so scrubbing them will not only help your kitchen glow; it could bring more prosperity your way, too.
And finally, for a more personal cleanse, seasonal shifts can be a good time to recommit to a healthy nutrition habit, like drinking lemon water first thing in the morning or eating a more plant-based diet throughout the day.
Placing bowls of citrus out in your kitchen can also bring on the spring feeling. Nine lemons is a traditional feng shui "money magnet," but I find that any number can promote freshness throughout the day. Use and replenish your citrus. It isn't meant to be decoration; it's meant to be enjoyed!
What better time to start a new habit that lights up your home and creativity? This spring, experiment with making your own vegetable dyes for fabric and crafts, constructing centerpieces from fallen branches, or learning to arrange more intricate flower displays.
5.
Refresh your bookshelf.
In spring, I encourage everyone to be a bit adventurous with their reading lists and stretch beyond their literary comfort zones. A fresh pile of books can bring fresh messages and energies to your home, so consider hosting a swap with friends to kick off the season.
I recently started collecting romance novels and history books to kick off spring—both genres I rarely read before that are infusing my life with new ideas and layers of fun.
When you grow your own plants, you tap into the incredible creative power of the Earth, and this energy can enrich your life in return.
All you need is a sunny windowsill to start your budding herb garden. Or, if you're a houseplant lover, you can ask friends for some extra plant clippings and get the experience of nurturing those into a flourishing plant collection. (A single succulent can multiply into a huge garden!) Share the love and give some clippings to your friends, too.
7.
Get a piggy bank to watch your loose change grow, too.
Watching money pile up (be it in a jar, bowl, or piggy bank) is an excellent reminder of the abundance that surrounds you. And curiously enough, people often tell me that they serendipitously find or are gifted money after they start a piggy bank.
I believe it: When you make space for more magic in life, it can arrive far more easily.
Make space in your home, your spirit, and your days for more of the things that bring you joy and inspiration this season and you'll be well on your way to your best spring yet.