Why You Should Store Nut Butter Upside Down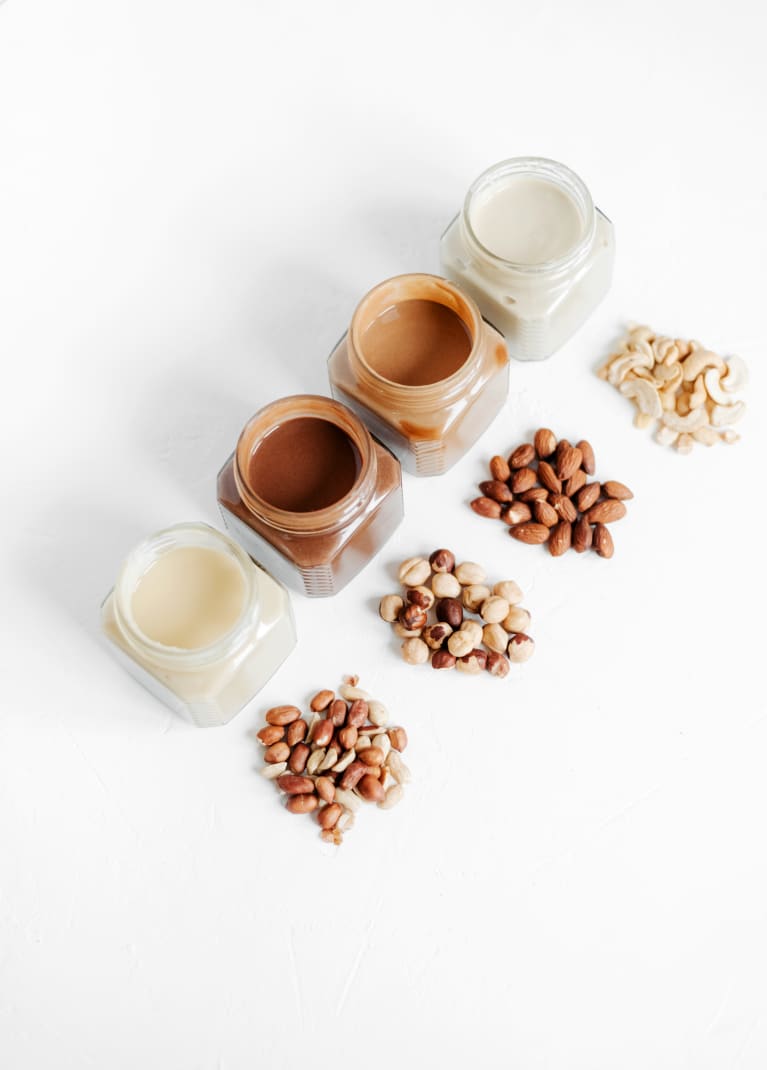 November 19, 2020 — 14:22 PM
Nut butter is one of our essential pantry ingredients—after all, it can be used so many ways (even though it's also great just with a piece of toast, too). But storing it can be something of a minefield: to refrigerate, or not? To stir or not?
Luckily, Danielle Walker, a cook and writer, has one simple tip that will keep your nut butter of choice ready to use at a moment's notice.
The super-simple trick we're absolutely adopting.
During a recent event, Walker shared that she stores her nut butter in a particular way: bottoms up. "I actually store all my nut butters upside down in my pantry," she explains, "it helps to incorporate the oils."
The worst thing about natural nut butters is that frustrating moment of mixing them together, and even though that separation is totally natural, it can make the task of using your nut butter a messier task than necessary.
This handy hack works for a pretty logical reason: When you flip the jar over, the oil will travel to the "bottom" of the jar. Then, when you open it to spread, that oil is at the base instead of in your way. It makes using your nut butters in tasty recipes a lot easier.
Why do nut butters separate in the first place?
This is a problem that largely plagues natural nut butters. Because those versions are made up of, often, just ground-up nuts (or seeds!), the oils that are naturally in those nuts and seeds are going to be released when they're ground up.
In some nut butters, stabilizers or other compounds are used to keep the mixture integrated—so if your nut butters are separating, it's probably a good thing to see that happening. It means you're opting for a natural option (or making your own).
4 fun ways to use nut butter in your cooking.
While we love a simple treat like a bit of fruit with nut butter, they're also a great addition to many of our favorite treats and our favorite dinners.
Regardless of whether you're using nut butter in cooking or just snacking on some, flipping your nut butter jars on their lids can make using it a much smoother experience (pun intended).
Want to turn your passion for wellbeing into a fulfilling career? Become a Certified Health Coach! Learn more here.