12 Best Keto Muffin Recipes To Try For A Sweet Or Savory Low-Carb Breakfast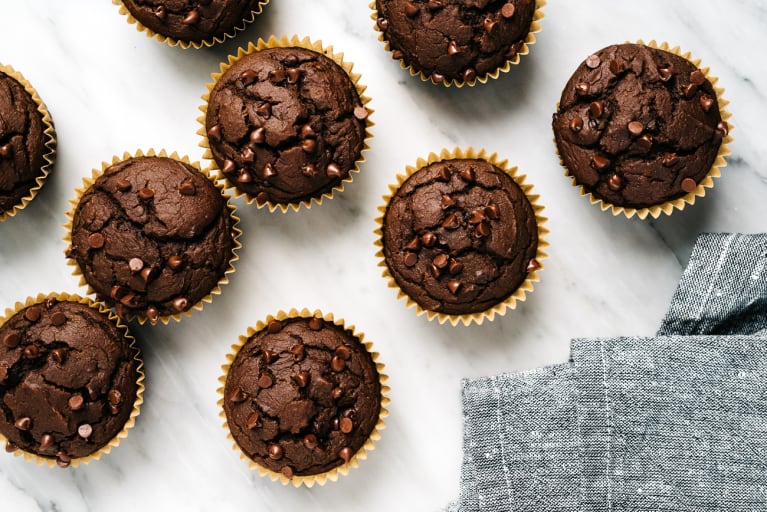 When you think of the keto diet—which prioritizes healthy fats while keeping carbs and refined sugars low—baked goods probably seem totally off-limits. But even if you're dedicated to a keto diet, that doesn't mean you have to give up beloved treats, like muffins, altogether. To prove it, we rounded up a list of our favorite keto muffin recipes to enjoy, while staying in ketosis.
1.
Coffee and hazelnut muffins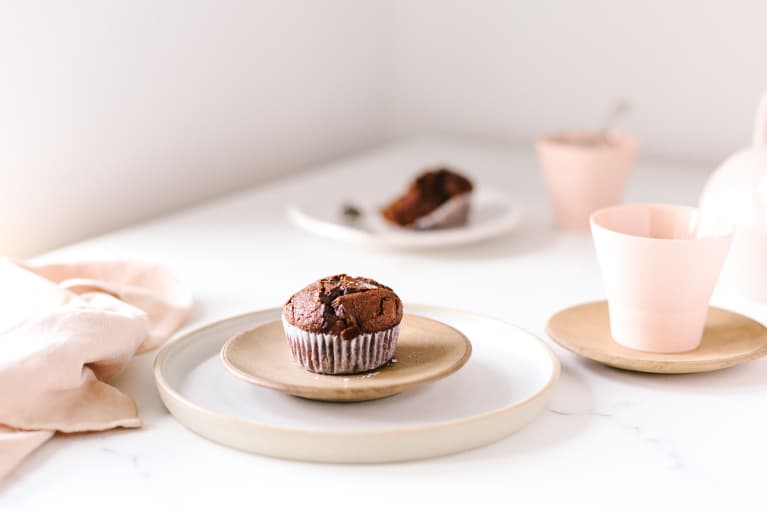 What's a morning without strong coffee? Pour yourself a cup and get an extra caffeine kick with these coffee and hazelnut keto muffins. Even better, these are topped with a keto-friendly coffee cream cheese frosting. It's like dessert for breakfast.
2.
Zucchini bread muffins
Bake this keto-friendly zucchini bread in a muffin tin and enjoy one at breakfast or as a midday snack. The walnuts and coconut oil provide plenty of healthy fat, and the zucchini is a great way to sneak veggies into your breakfast.
Who doesn't love a cinnamon roll for breakfast? This low-carb cinnamon roll muffin is a great way to enjoy them, without breaking your keto diet—or your paleo, gluten-free, dairy-free, sugar-free diet, for that matter.
The classic blueberry muffin is a breakfast staple. Thankfully, with this recipe you can still enjoy them on a keto diet. They use almond flour in place of wheat flour and contain only 1.5 grams of net carbs per muffin.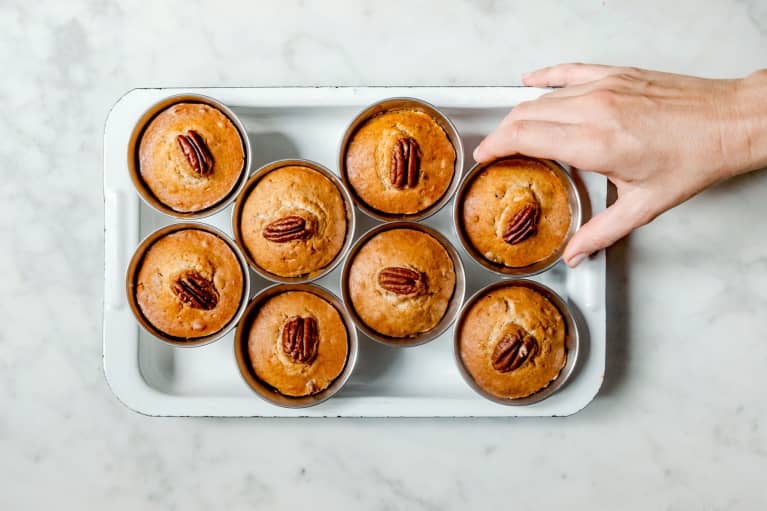 Like with zucchini bread, pouring this banana bread batter into a muffin tin will transform the loaf into bite-size breakfast treats. Pair one of these muffins with your favorite nut butter or top with nuts for a protein boost.
6.
Blackberry-filled lemon muffins
These blackberry-filled lemon muffins are made with almond flour, and erythritol in place of sugar. With 17 grams of fat and only 4 grams of carbohydrates, these fruity muffins are a delightful morning treat. If you're not a fan of blackberries, any berry—strawberries, blackberries, and raspberries—would pair well with the lemon.
7.
Pumpkin cheesecake muffins
Why should pumpkin muffins be restricted to just the Fall? These pumpkin cheesecake muffins get their moisture from pumpkin puree and melted butter, and their warm flavor from fragrant spices like nutmeg and cinnamon. With 7 grams of protein, 3 grams of fiber, and only 2 grams of sugar, these muffins are healthy and delicious.
This updated take on lemon poppy seed muffins is not only delicious, but also better-for-you. They replace the classic poppy seeds with chia seeds for added antioxidants and use coconut and almond flour for a balanced, fluffy texture. These muffins get their protein from collagen peptides and their flavor from fresh lemon and vanilla.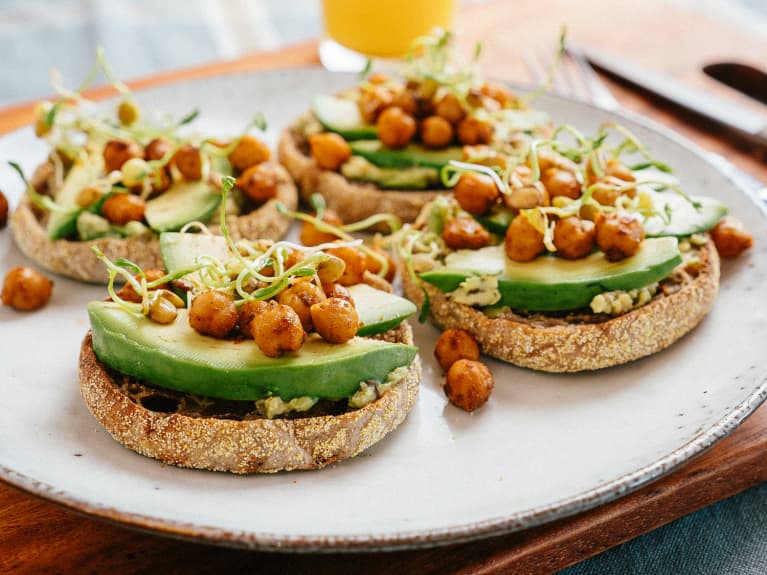 Not only are these English muffins keto-compliant, they're also super easy to make. With just seven ingredients and five minutes of your morning, you'll have a healthy keto English muffin with 5 grams of protein. For added healthy fat, mash some avocado on top.
10.
Broccoli cheese muffins
While these aren't your traditional sweet treat, savory broccoli cheddar egg muffins are an easy way to pack protein, healthy fats, and cruciferous vegetables into your morning. If you're not a fan of broccoli, consider swapping in spinach or kale.
11.
Shiitake muffins with sunflower seeds
These mushroom and sunflower seed keto muffins are perfect for breakfast (try an egg on the side), but they're equally amazing for dinner, paired with a piece of meat or plant-based protein. One muffin serves up 7 grams of fat and four grams of protein.
12.
Basil and spinach frittata muffins
These five-ingredient basil and spinach frittata muffins contain protein from eggs and spinach, as well as antioxidants from tomatoes and onions. You can even double the recipe and store these muffins in the freezer for an easy, ready-made breakfast.