What To Eat To Keep Your Methylation Cycle Balanced, From An ND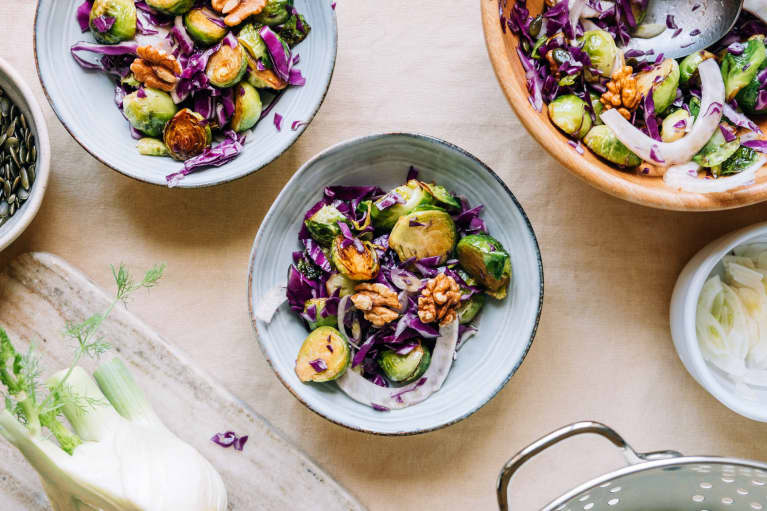 Wait, what's methylation, again?
The methylation cycle is a biochemical process. It occurs when a methyl group (one carbon and three hydrogen molecules) converts the amino acid, methionine, into S-adenosylmethionine (SAM-e).
SAM-e then travels throughout the body, transferring methyl groups to other compounds, which supports various bodily systems. Finally, SAM-e converts to the amino acid homocysteine, which creates the antioxidant glutathione.
What to eat to keep it balanced. 
Without enough folate and B12, the final step in the methylation cycle can be disrupted. Instead of SAM-e being recycled back into methionine, it may stay as homocysteine and lead to an excess of the amino acid. Too much homocysteine in the body is a risk factor for heart disease and blood clots.
To support healthy methylation, Fitzgerald recommends incorporating these foods into the diet:
For those who worry their methylation levels might be off, adding these healthy vitamins and minerals into the diet may help. Since proper methylation is critical for overall health, consulting a health care professional is also a good call.
Want to turn your passion for wellbeing into a fulfilling career? Become a Certified Health Coach! Learn more here.