Found: 9 Scalp Massagers That Will Transform Your Shower Into A Salon
mbg Associate Editor
By Jamie Schneider
mbg Associate Editor
Jamie Schneider is the Associate Editor at mindbodygreen, covering beauty and health. She has a B.A. in Organizational Studies and English from the University of Michigan, and her work has appeared in Coveteur, The Chill Times, and Wyld Skincare.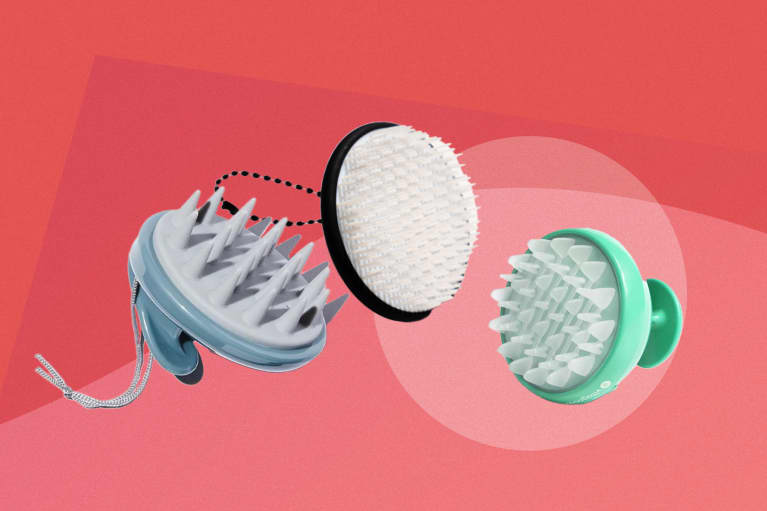 Our editors have independently chosen the products listed on this page. If you purchase something mentioned in this article, we may
earn a small commission
.
There's nothing quite like having your hair washed. It's one of life's simplest pleasures: There's just something about a professional running their fingers through your sudsy strands that sparks a certain joy, no? So, what if we told you that you could recreate the sensation without enlisting the expert fingertips of a hairstylist?
Enter: scalp massagers, the handheld tools that make any shower feel salon-grade. Although, it's not just about the feel-good sensation. These brushes can also help loosen scalp buildup, which makes it easier to rinse out all the gunk—just take a moment to massage your dry hair before your rinse. In the shower, it helps deposit your shampoo and work up a lather (we welcome all the help we can get when it comes to shampooing correctly). Not to mention, regular scalp massages have been shown to support circulation and kick-start healthy hair growth. Some even use the tool post-conditioner to detangle their locks—the possibilities are truly endless.
Below, the nine best scalp massagers that do it all.
Jupiter Scalp Brush
This massager features thin, flexible bristles that gently remove any accumulated grime. Either massage in circular motions on dry hair, or use it to scrub in your shampoo with front-to-back strokes.
Scalp Brush, Jupiter ($15)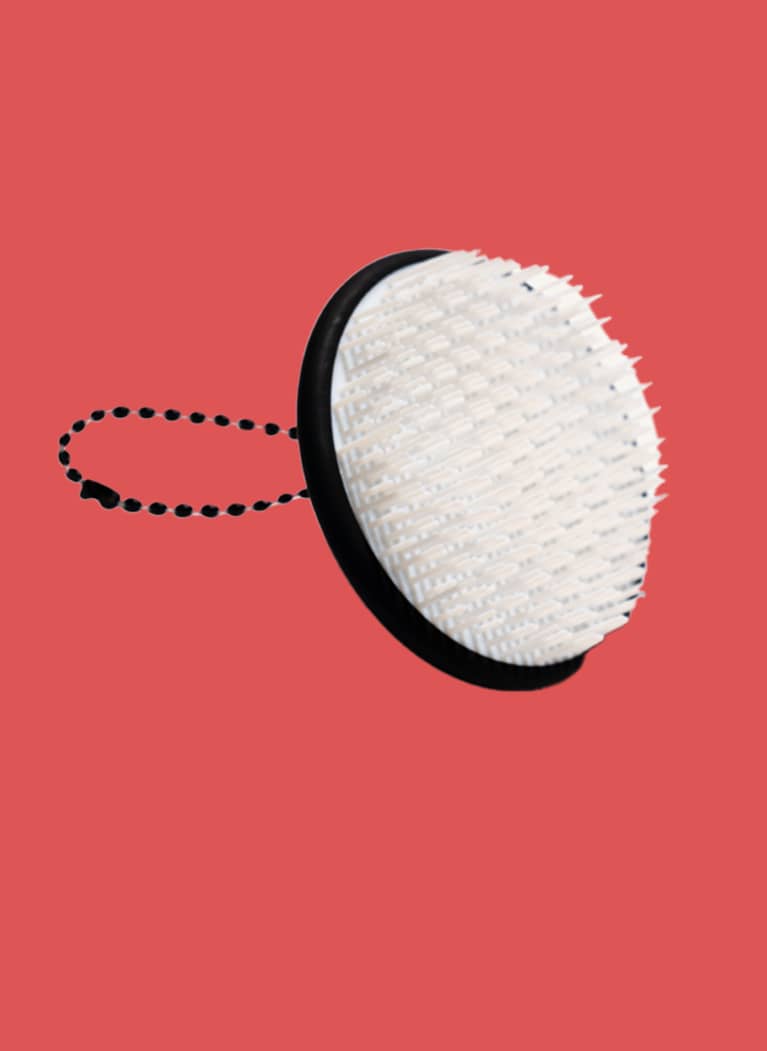 mindbodygreen
Mount Lai Jade Massaging Comb
A truly relaxing experience, as jade is touted in traditional Chinese medicine (TCM) for its ability to draw out negative energy. Although, you might want to save it for out-of-shower use: It's especially lovely after applying an oil treatment or hair mask—once your strands are coated, comb your roots in light, circular motions.
Jade Massaging Comb, Mount Lai ($52)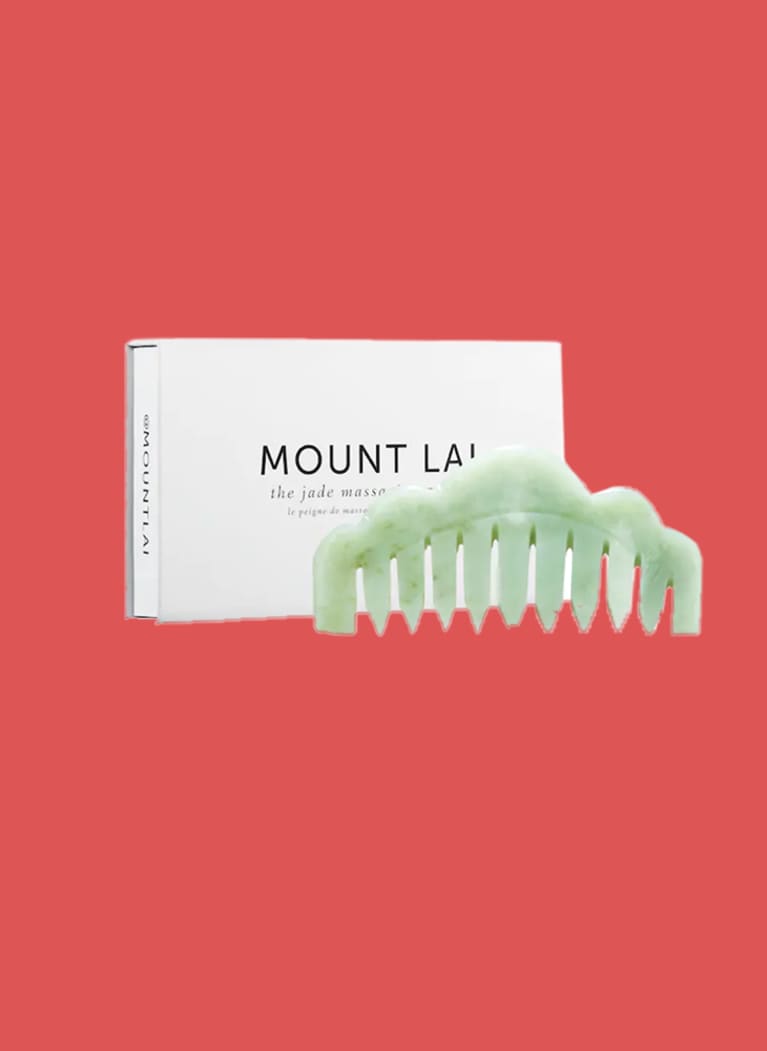 mindbodygreen
Briogeo Scalp Revival Stimulating Therapy Massager
Briogeo's massager molds perfectly to the palm of your hand, and the rubber tips are gentle on the hair. With or without product, the bristles glide through your strands with ease. Just remember to use smaller circular motions (avoid large strokes), lest you create knots in your hair.
Scalp Revival Stimulating Therapy Massager, Briogeo ($16)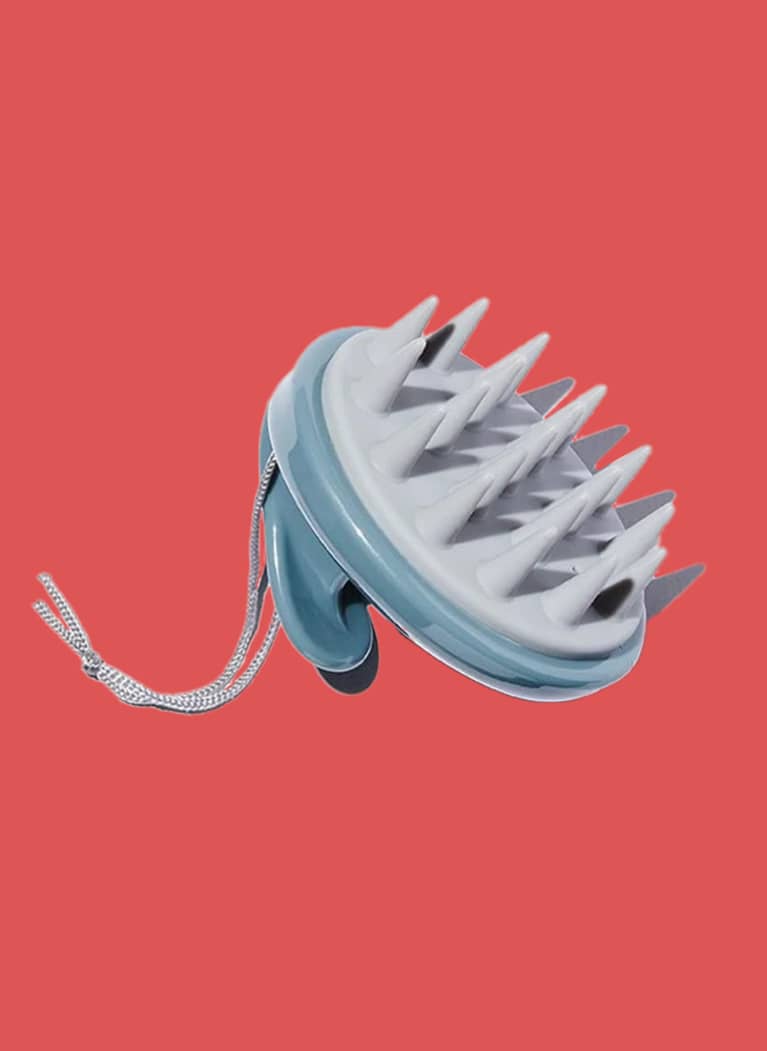 mindbodygreen
Manta Mirror Brush
This scalp brush is gentle enough for the thinnest, finest strands—hairstylist Tim Binnington created it with his wife in mind, who after losing her hair from a life-threatening illness, struggled with finding the right products for her delicate, new strands. That's why each bristle on the Manta brush has complete 360-degree motion, so it never reaches the stress point that causes breakage.
Mirror Brush, Manta ($33.73)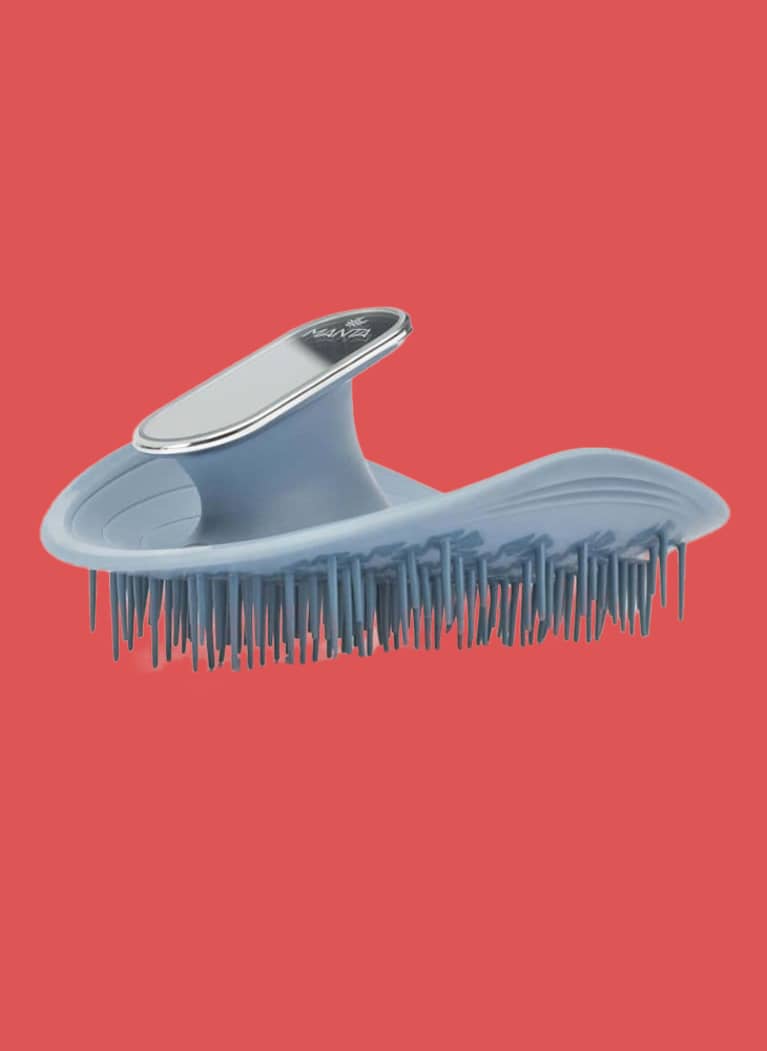 mindbodygreen
Curltastic Shampoo Massage Brush
Another contoured tool, this massager is perfect for thick curls and coils. The larger bristles on this number can easily penetrate denser strands and provide the loveliest massage your scalp can definitely feel.
Shampoo Massage Brush, Curltastic ($14.95)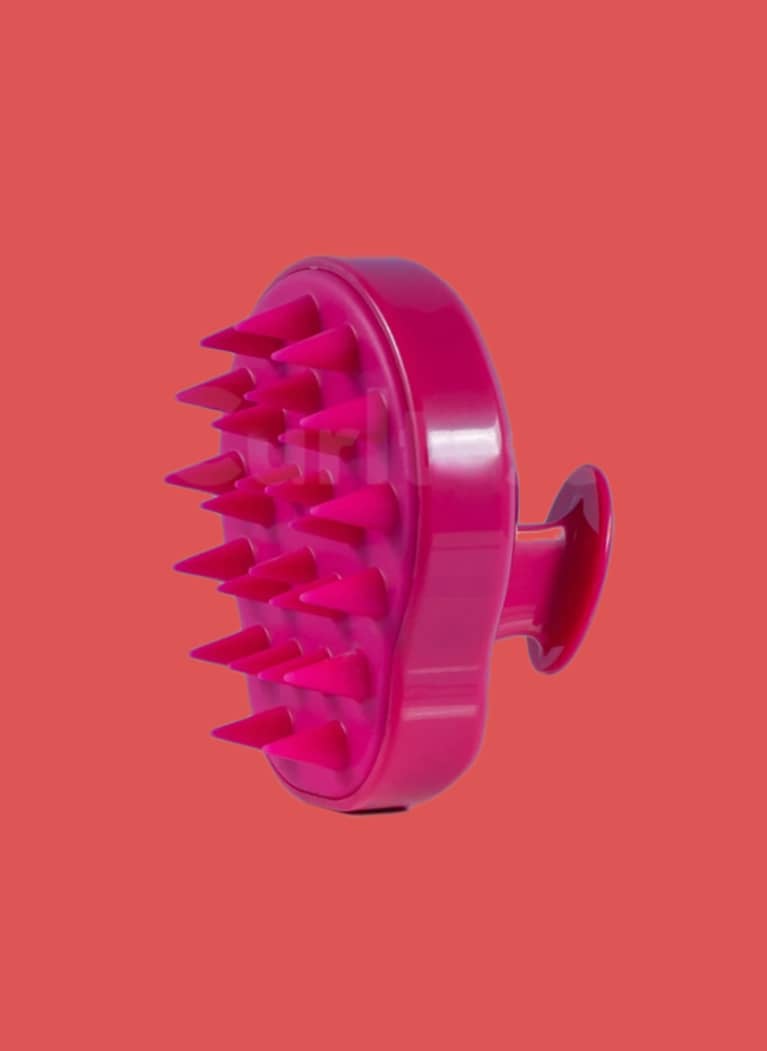 mindbodygreen
Queenwill Electric Handheld Hair Massager
Let this electric massager take all the work out for you; with thousands of vibrations per minute to gently stimulate the scalp, you won't have to worry about scrubbing too harshly. Plus, it's water resistant, so you can still use it under the spray.
Electric Handheld Hair Massager, Queenwill ($15.99)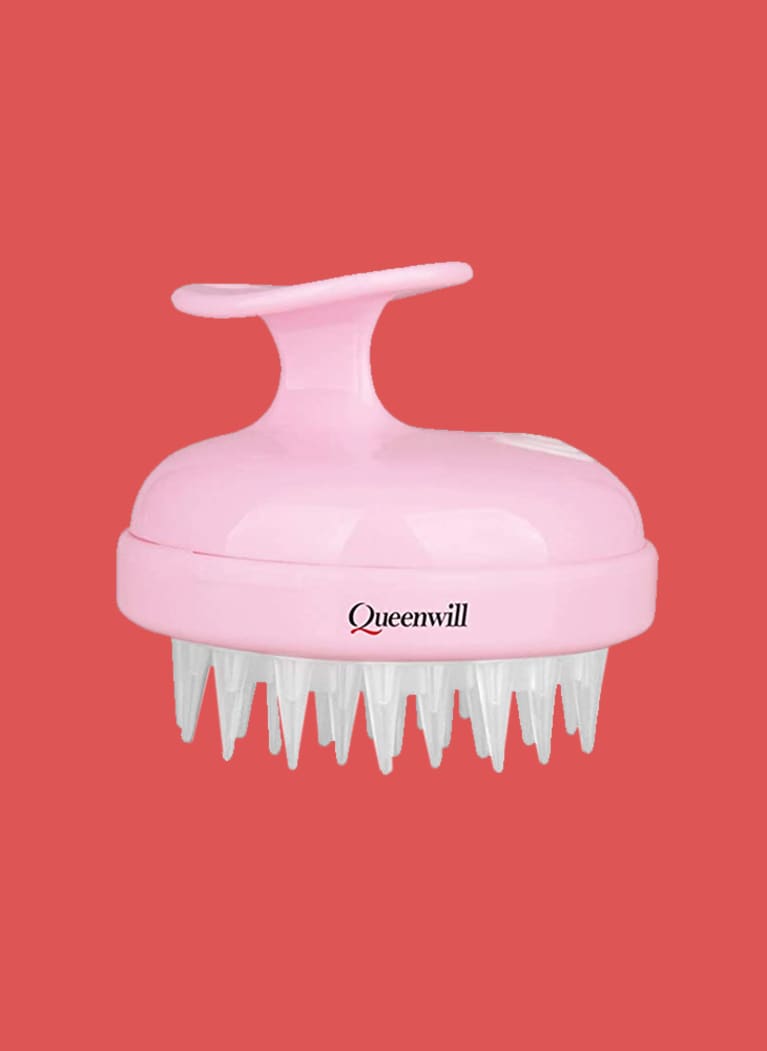 mindbodygreen
Vitagoods Scalp Massaging Shampoo Brush
Another electric-powered option, you don't have to use circular strokes to get the same scalp-tingling results. It's handheld, so you control the pressure, and it comes in three candy-shell colors.
Scalp Massaging Shampoo Brush, Vitagoods ($15.99)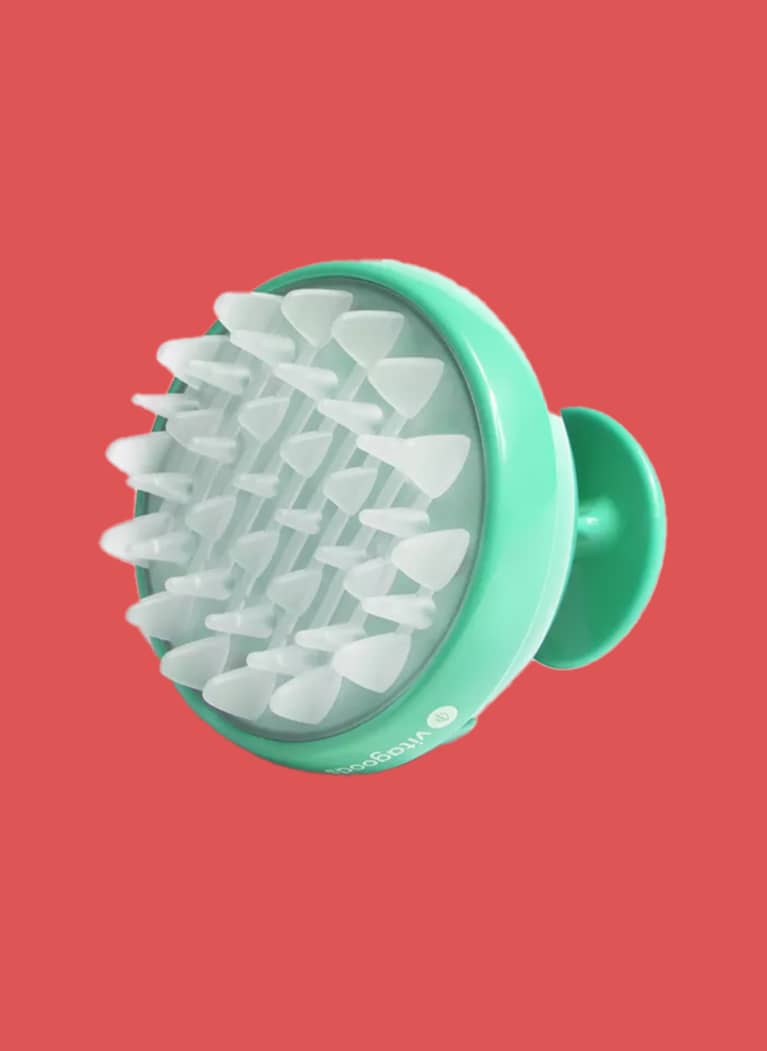 mindbodygreen
Fuller Brush Scalp Massage & Shampoo Brush
Sometimes you need a little extra help getting those hard-to-reach places—you know, like the very back of the head or behind the ears. That's where this scalp brush comes in: The longer handle allows you to reach every nook and cranny, the thin teeth distributing your natural oils for allover healthy hair.
Scalp Massage & Shampoo Brush, Fuller Brush ($19.99)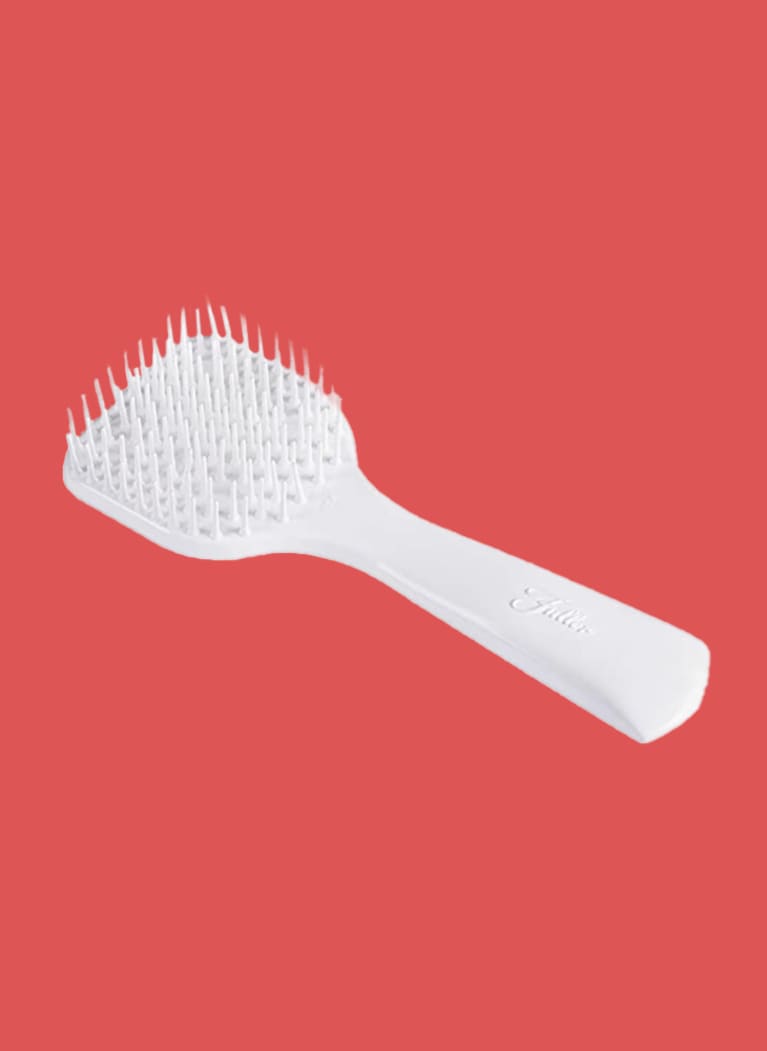 mindbodygreen
GranNaturals Wooden Shampoo Brush
This wooden option certainly brings in the aesthetics—the minimal look is perfect for your shelf or vanity, but the thick, silicone spikes provide a deep massage (plus, the wood is solid, so it won't slip out of your hand when wet). A worthy scrubber, for sure.
Wooden Shampoo Brush, GranNaturals ($9.99)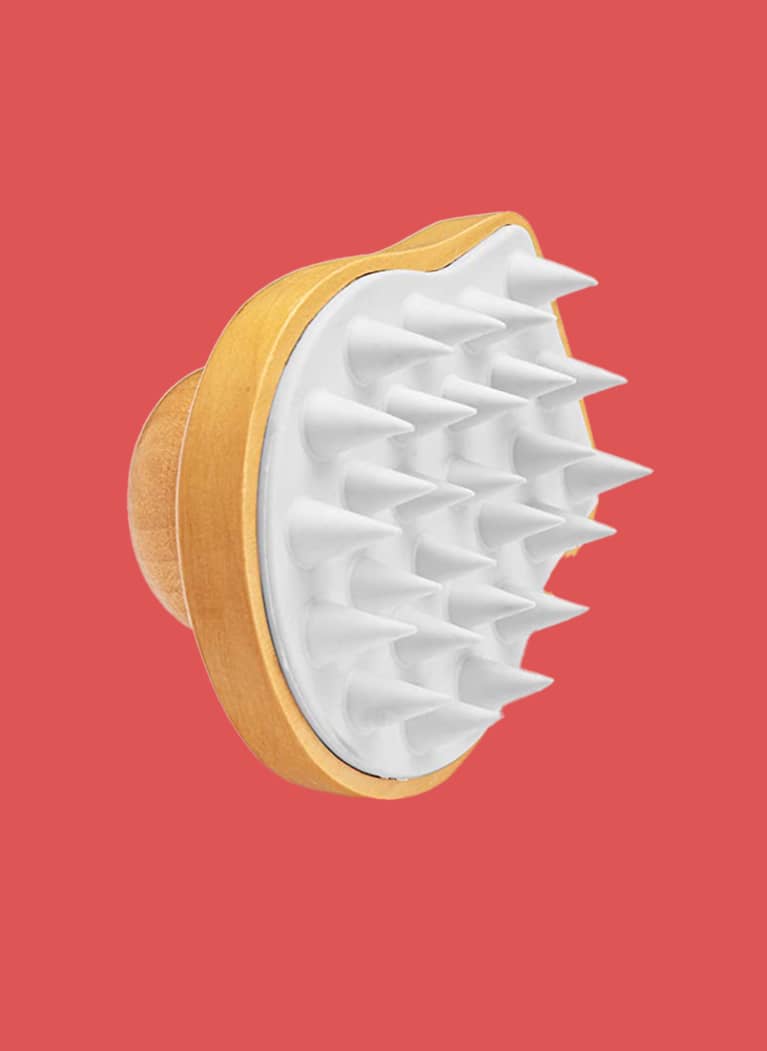 mindbodygreen