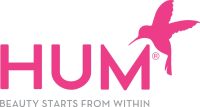 HUM Nutrition
HUM Nutrition is the vitamin company disrupting the beauty industry and has initiated a movement that has already inspired over half a million people to lead healthier, more beautiful lifestyles.

Their mission is to help you look and feel your very best by turning your beauty routine inside out. They've developed over 30 innovative formulations for clear glowing skin, gut health, fuller hair, stress, energy, weight and more. All ingredients in their supplements, powders and gummies are backed by clinical results, sustainably sourced, non-GMO and free of soy, gluten, artificial colors, and preservatives.

To get started go to humnutrition.com/get_started personalized recommendations based on your goals from their RD nutritionists.
Connect With HUM Nutrition
Brought To You By HUM Nutrition