Mercury Retrograde Is Underway — Here's Why It Can Bring Exes Back Around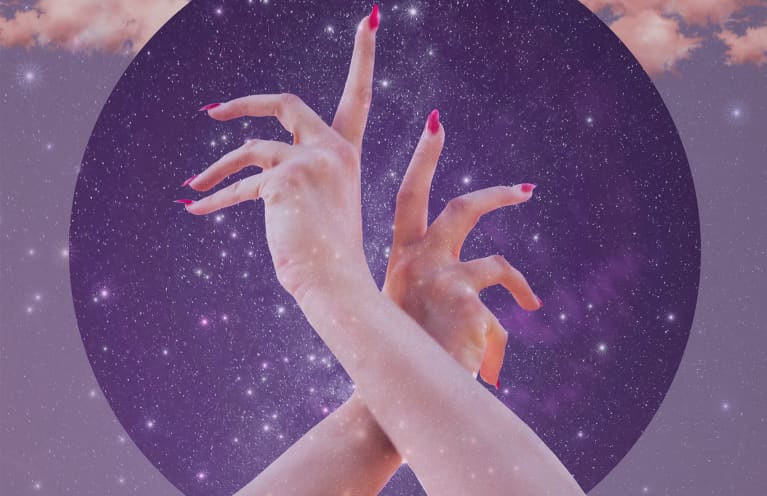 October 12, 2021 — 16:05 PM
We're currently in the throes of 2021's final Mercury retrograde, and along with causing technical difficulties and miscommunications, Mercury retrogrades are also notorious for bringing exes back around. Here's why, according to mbg's resident astrologers, the AstroTwins.
First—what is Mercury retrograde?
As a refresher, Mercury retrograde happens when Mercury passes the Earth in its orbit around the sun. From Earth, this makes Mercury look like it's moving in a different direction (even though it isn't really).
In astrology, Mercury is known as the "winged messenger," ruling areas like communication, information, logic, technology, and transportation. So, as you might have guessed, when it goes retrograde, all of those areas can go a bit haywire, becoming scrambled or slow-moving.
So, what does that have to do with exes?
According to the AstroTwins, Mercury rules our thoughts and is deeply tied to our social connections. So when it's in retrograde, our minds tend to drift to the past and especially past relationships. From there, they say, you just might start giving off some ex-attracting energy.
When we continuously come back to thoughts about the one that got away, or even the one we got rid of, the twins note, "[that person] may pick up on that 'signal' and start thinking of us in return." And this can happen even if we're not consciously or intentionally thinking about someone, they add.
Interestingly enough, this phenomenon of past lovers coming back around may be particularly potent during this retrograde cycle. That's because this Mercury retrograde is taking place amid a flurry of other retrogrades with heavy air sign energy. (When this Mercury retrograde began, Jupiter and Saturn were both retrograde in Aquarius—an air sign). And as the twins explain, air signs are naturally relationship- and community-focused.
If past flames are reaching out—or you're feeling tempted to reach out yourself, proceed with caution. Mercury retrogrades are certainly not known for crystal-clear communication or clear minds, so make of that what you will.
Remind yourself to think before you speak, reread before you hit send, and perhaps even hold off on making any moves until Mercury goes direct on October 18. Until then, check out our guide for navigating this Mercury retrograde depending on your sign—and remember why your ex is your ex!