The Best Facial Bar Soaps For Any & All Skin Concerns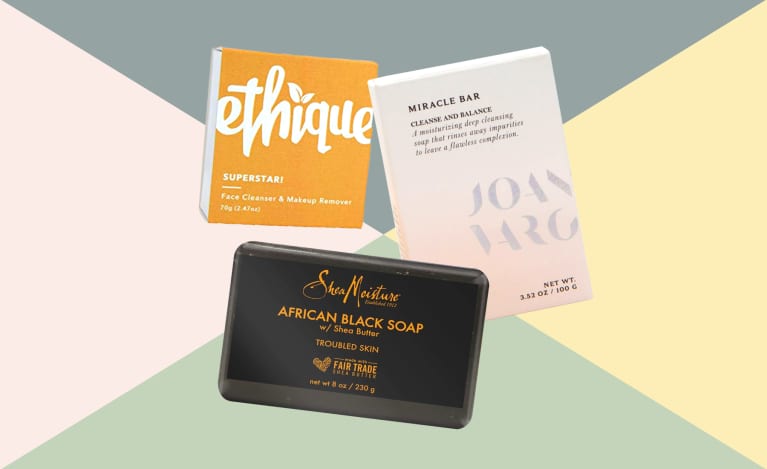 Our editors have independently chosen the products listed on this page. If you purchase something mentioned in this article, we may
earn a small commission
.
There was once very good reason to be wary of washing your face with a bar of soap. "The big concern about bar soaps was pH because the way that oil is saponified to create soaps, you end up with a product that has a very basic pH," says holistic esthetician Jeni Sykes. "So you might get that fresh, clean feeling, but it will not be helpful long term because it will hurt the surface and barrier."
This was especially true if you had any specific skin concern like acne, fine lines, or dryness. Bar soaps were more made for "normal" skin (whatever that means). But as plastic waste and sustainability become growing concerns in the beauty community, many are looking to make a switch to a bottle-less beauty routine (or, at least just fewer bottles.)
The good news is that facial bar soap formulations have come a long way, with options in spades. ("The ones out today are so much more gentle," says Sykes.) And, even better, come packed with innovative actives and oils to target whatever your specific concern might be. Here, the five best:
Acne: SheaMoisture African Black Soap
This is about as deep-cleaning as washes come. African black soap—which is usually made by mixing plantain, cocoa pods, and palm tree oil—has been used by those with oily and acneic skin for years. On its own it can be drying, so SheaMoisture formulated theirs with shea butter to add a bit of hydration.
African Black Soap Acne-Prone Face & Body Bar, SheaMoisture, $4.49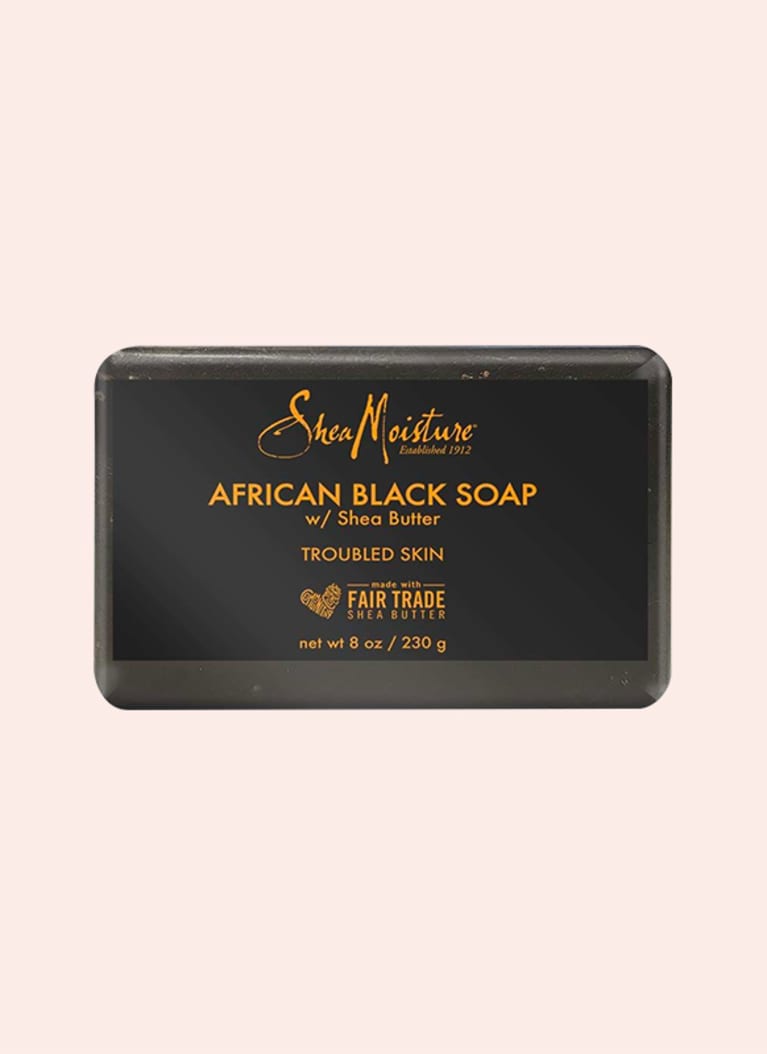 Dry: Ethique SuperStar Cleansing Balm
You know those silky, delightfully thick salves that just dissolve away dirt, dead skin cells, and makeup—while leaving a hydrating oil layer on the skin to keep you moisturized all day or night? This is that, in bar form: It's made with a nourishing combo of cocoa butter, kokum butter, coconut oil, sweet orange essential oil, and castor oil, the cleansing agent they use in place of soap.
SuperStar Cleansing Balm, Ethique, $18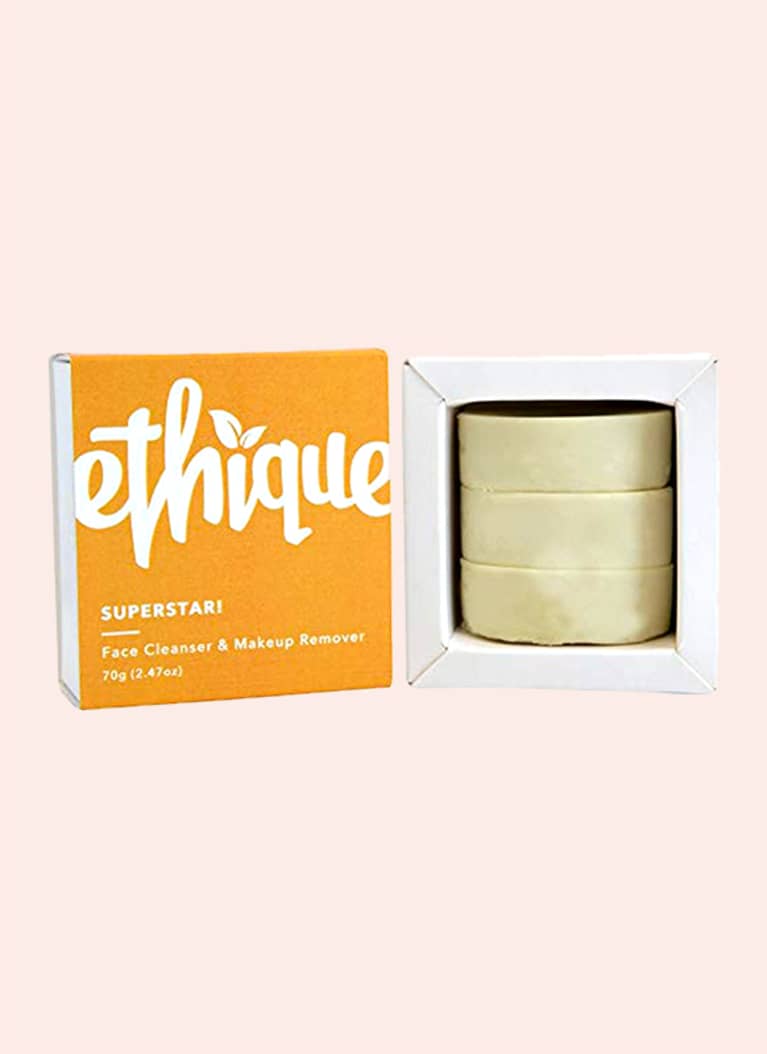 Sensitive: Drunk Elephant Peekee Bar
Sensitive skin is basically skin that has a compromised skin barrier and therefore reacts more to internal and external aggressors. And one thing that can irritate and strip that barrier are cleansers with a high pH: This bar is a neutral 6.5. It then goes a step further by adding in soothing honey, marula oil, and blueberry extract.
Peekee Bar, Drunk Elephant, $28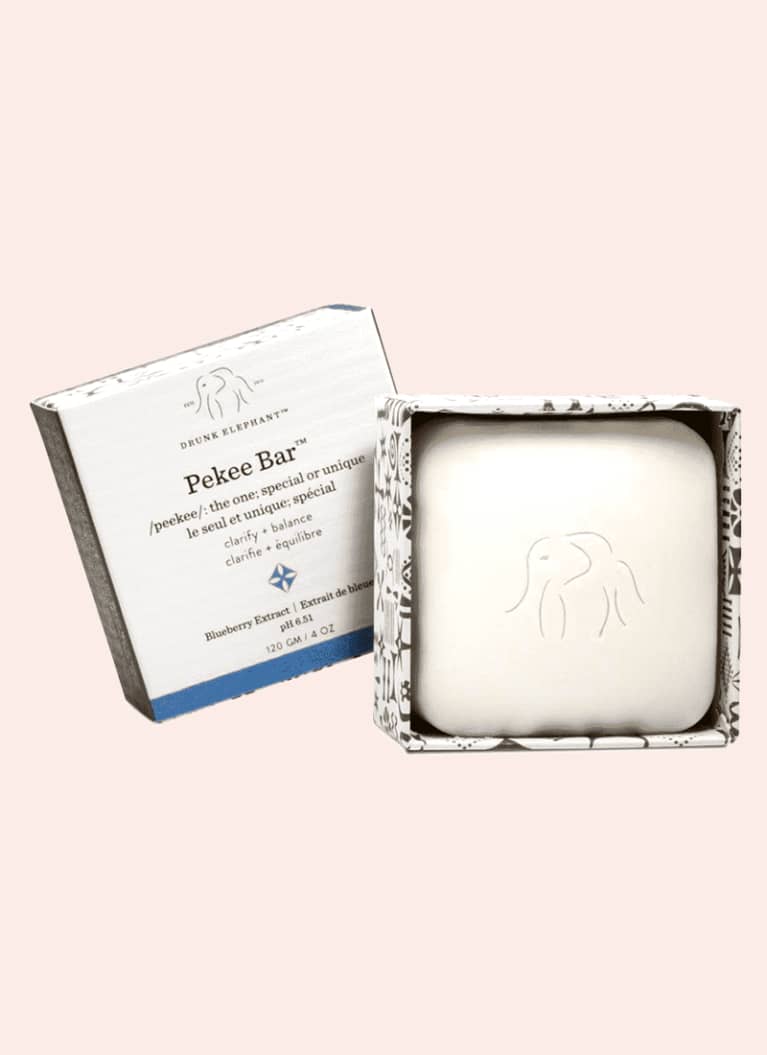 Fine Lines: Joanna Vargas Miracle Bar
Shea butter is the workhorse in this bar. The rich ingredient smooths skin and is packed with minerals, proteins, fatty acids (all three help strengthen the barrier and improve cell function), and vitamins A, E, and F (to neutralize aging free radicals). Essentially it targets all of the main line-causing culprits.
Miracle Bar, Joanna Vargas, $22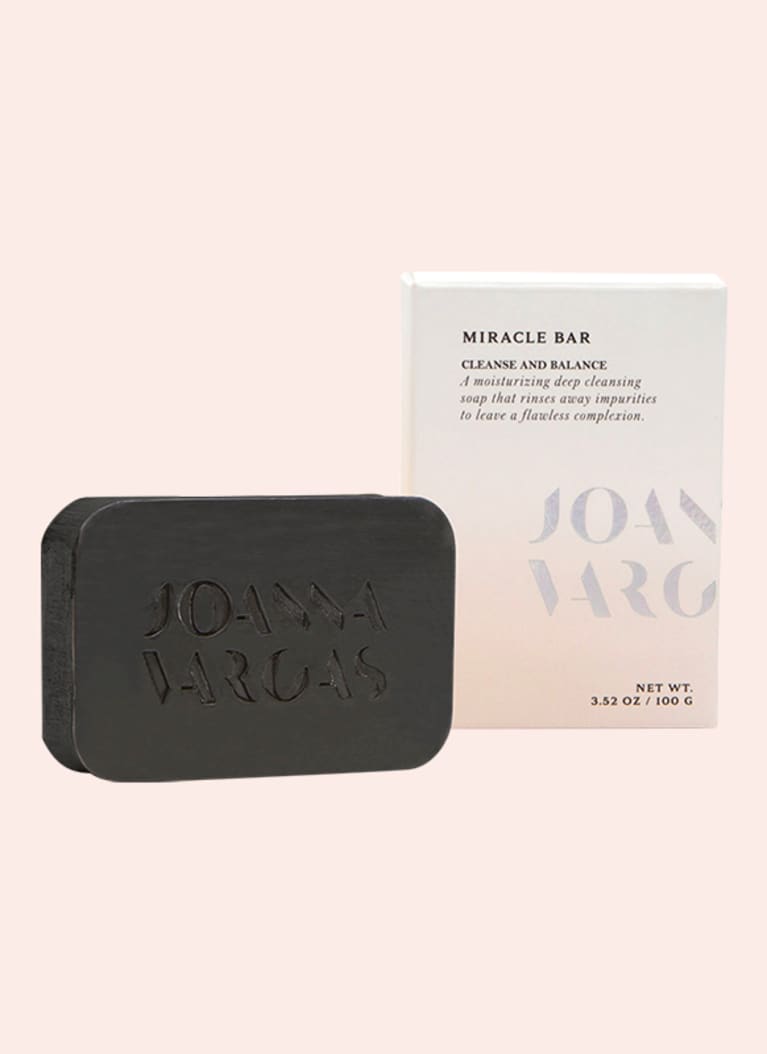 Combination: Herbivore Botanicals Pink Clay Cleansing Bar Soap
Clays tend to be a more gentle way of absorbing oil. (Plus, this French pink clay is high in nourishing iron oxide and silica, so it's extra easy on the skin.) It's also formulated with geranium essential oil, which is often used to treat imbalanced skin, hydrating the dry patches and controlling oil production elsewhere.
Pink Clay Cleansing Bar Soap, Herbivore Botanicals, $12