Exactly How To Keep Your Medicine Cabinet Stocked, From An OB/GYN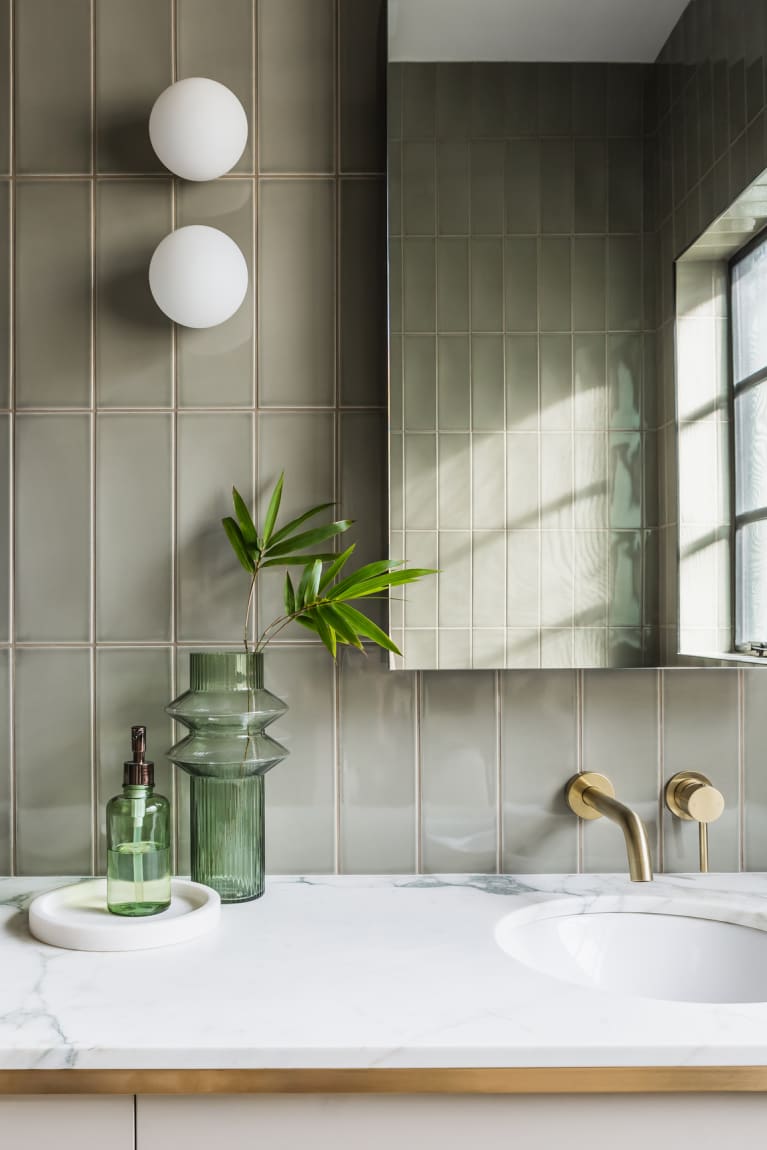 This past year certainly solidified the value of our overall health and our preparedness for emergencies. Just like keeping a properly stocked fridge or pantry, it's also important to keep a properly stocked medicine cabinet. Impending shutdown or not, keeping necessary vitamins, products, and medications available is always a good idea.
Not sure where to start? Board-certified OB/GYN Maria Sophocles, M.D., FACOG, NCMP, has some suggestions for women's health necessities. First of all, anyone who is menstruating should consider keeping tampons, liners, vaginal cups, or period panties (whatever your preference) on hand, she suggests. Beyond those basics, she shares her top medicine cabinet picks, depending on your specific needs.
When women go through menopause, they begin to lose estrogen, which can lead to dry skin—including in the vagina. Whether you're feeling dry while walking around or during sex, she recommends using vaginal moisturizers.
Vaginal moisturizers are different from vaginal lubricants. "A vaginal moisturizer is something you insert vaginally a couple of times a week to keep things feeling moist and lubricated, even if you're really dry. It doesn't fix the cells, but it's a great quality-of-life enhancer," she says.
Finding a natural lube is also beneficial for women who are struggling with sex because of vaginal dryness. When choosing what type of lube, it depends on your objective. "Water-based lubes are the most natural feeling, and silicone-based lubes last longest," she explains. If you want an all-in-one product, stock your medicine cabinet with coconut oil, which can serve as a lubricant, moisturizer, and hair conditioner.
When it comes to odor, Sophocles emphasizes what not to keep in your medicine cabinet. "Forty percent of women in the world douche because their moms or grandmas told them it makes them clean," she says. "This is a really big myth we have to bust." In general, she says you should avoid products that are scented or contain the ingredient benzocaine, which can irritate skin on the genitals.
The vagina is self-cleaning and doesn't require any extra help. But it is important to wash the vulva, both the big lips (the labia majora) and the little lips (the labia minora), says Sophocles. Just do so "gently and carefully with water."
If the problem is persistent, visit a doctor who can prescribe antibiotics or other necessary treatments to help balance the pH and the bacteria in the vagina.
Recurring urinary tract infections (UTIs) could occur for a couple of reasons. One is that the bacteria from the first UTI wasn't fully eradicated, she says. Another is that new bacteria was introduced while having sex or wiping.
Keeping vitamin C (1,000-milligram tablets) or cranberry supplements in your medicine cabinet can help acidify the urine and manage UTIs when they occur. Drinking a teaspoon of cranberry juice can serve the same function, she adds—just make sure you keep that in the fridge.
If you do develop a UTI, it's important to visit a doctor and consult with them on the best options for your body.