What To Keep In Your Medicine Cabinet, According To An MD
Assistant Managing Editor
By Abby Moore
Assistant Managing Editor
Abby Moore is an assistant managing editor at mindbodygreen. She earned a B.A. in Journalism from The University of Texas at Austin and has previously written for Tribeza magazine.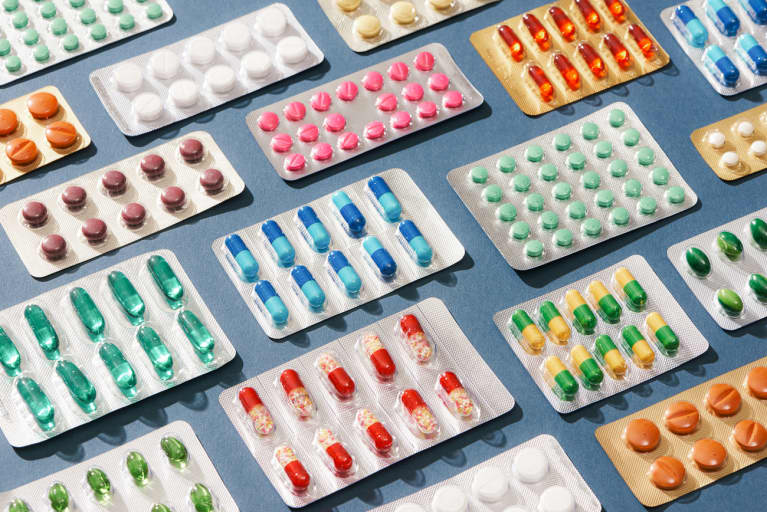 Our editors have independently chosen the products listed on this page. If you purchase something mentioned in this article, we may
earn a small commission
.
Last updated on March 18, 2020
The most common symptoms of the coronavirus are similar to many flus and colds, including fever, tiredness, and dry cough. And according to the World Health Organization (WHO), "most people (about 80%) recover from the disease without needing special treatment." So we were curious: if and how this can be treated from the comfort (and safety) of your own home.
We consulted integrative physician Bindiya Gandhi, M.D., who told us to firstly, always call a doctor to describe your symptoms and get tested as needed. But "once it's confirmed you're not one of the patients with chronic medical problems, who could potentially have an adverse response to the virus," she said, "supportive care will get you feeling better soon."
What kind of supportive care?
Along with hydration and good quality sleep, Gandhi recommended drinking lots of bone broth and turmeric lattes, as well as taking high doses of vitamin D or C to support your immune system.
It's important to note, according to the WHO there are no antibiotics, antiviral medications, or vaccines to treat COVID-19. However, there are certain medications that "may provide comfort and alleviate symptoms."
What should we have in our medicine cabinets?
In terms of supplements to help maintain a healthy immune system, Gandhi recommends vitamin D3 50,000 IU, which can decrease inflammation in high doses—"This is a trick we use for the flu," she said.
She also suggested (if approved by a doctor), taking vitamin C, zinc, probiotics, and turmeric supplements, which can all support a healthy immune system.
To help reduce fever symptoms, Gandhi recommends over-the-counter acetaminophen or ibuprofen. The latter is "an anti-inflammatory, which also helps to reduce fevers," she said. "If you have a fever over 100.4 degrees Fahrenheit, then you'll want to bring it down, and Ibuprofen can help."
You may be wary of ibuprofen following a tweet from Olivier Véran, the health minister of France, who wrote "Taking anti-inflammatory drugs (ibuprofen, cortisone, ...) could be a factor in worsening the infection."
However, in an article for the New York Times, many medical professionals said there was no data to prove this claim: "There is no reason to think that infected patients should avoid temporary use of ibuprofen, said Michele Barry, M.D., FACP. And Garret FitzGerald, M.D., FRS added "it's all anecdote," and "until there is evidence, there is no reason at all to be issuing public health guidance."
As a simple, but necessary, rule of thumb: always consult your doctor before deciding which medication is right for you and your symptoms.
What's the best way to protect ourselves?
While we've been asked to maintain at least a 6-foot distance from people who are infected, more recent recommendations are pushing for further social distancing. In fact, during a news conference yesterday, the White House's coronavirus task force set new guidelines, which call Americans to limit social gatherings to 10 people or fewer.
"Young, healthy individuals are reluctant [to self-quarantine]," Gandhi said, because for the most part, they feel healthy and unaffected. "But it's not about them," she said. "It's about people they come into contact with and expose, who may not be so lucky to get out of this healthy."
While filling your medicine cabinet with some of these recommended medications might help manage symptoms, staying inside is one of the best ways to protect yourself and others.