19 Best Healthy Drinks & Functional Beverages To Sip On
Health Writer & Editor
By Kristine Thomason
Health Writer & Editor
Kristine is a writer, editor, and editorial consultant who lives in Long Beach, CA.
February 2, 2023
We carefully vet all products and services featured on mindbodygreen using our
commerce guidelines.
Our selections are never influenced by the commissions earned from our links.
That said, while water is crucial to our well-being, sometimes we want something a little more fun to sip that still supports our health goals. Luckily, plenty of beverage brands now offer some fantastic functional, healthy drinks—from soda alternatives to vitamin-rich seltzers.
Here, we've compiled some of our favorites on the market right now to help you drink to your health, literally.
Tea Beverages
Runa Brewed Natural Caffeine
For a caffeine boost that's comparable to coffee, along with bonus benefits (think potential mood enhancer and high in antioxidants), consider sipping Runa's guayusa tea.
Runa Blood Orange Brewed Natural Caffeine, runa.com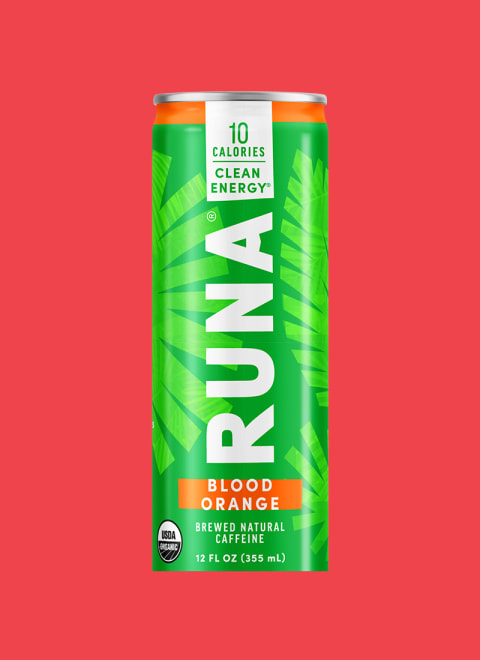 Runa
Sound
What do you get when you combine the fun of fizzy water with the rich flavors of tea? This tea-infused sparkling water from Sound. They offer a number of organic, unsweetened flavors, but this green tea variety with hints of tangerine and lemongrass is a standout.
Sound Green Tea–Infused Sparkling Water, drinksound.com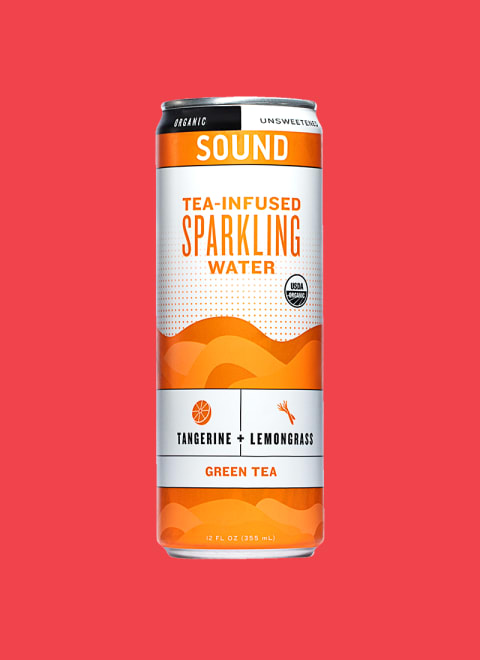 Sound
Aqua ViTea
Kombucha certainly qualifies as a functional beverage, thanks to its gut health benefits. Aqua ViTea takes it one step further with this Green Tea kombucha, by adding CBD to the blend. They also extract the alcohol, so this kombucha is a completely nonalcoholic drink.
Aqua ViTea Green Tea CBD Kombucha, aquavitea.com
Aqua ViTea
Minna Lightly Brewed Sparkling Tea
For a healthy, flavorful effervescent tea, Minna has you covered. The Lime Hibiscus Tea is a naturally caffeine-free organic rooibos tea with hibiscus. It also features rosehips for a unique tart, berry taste to delight your taste buds.
Minna Cherry Cacao Green Tea, drinkminna.com
Minna
Water + More
Twinings
To elevate your simple bottle of cold water, drop in one of these flavored enhancers from Twinings. This variety adds a refreshing kick of lemon and ginger, without artificial sweeteners or flavors.
Twinings Lemon & Ginger Cold Infuse Flavoured Cold Water Enhancer, twiningsusa.com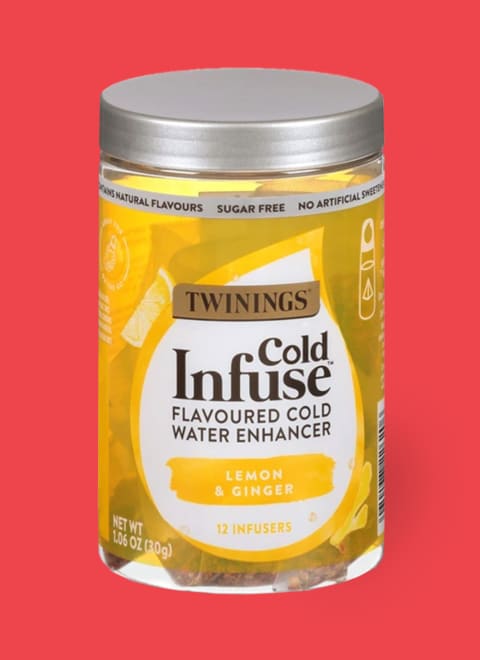 Vitamin Water
Vitamin Water has countless tasty flavors infused with—you guessed it—vitamins. This "reset" flavor features ample vitamin C, B5, B6, B12, and electrolytes for a nourishing sip.
Vitamin Water Reset Pineapple Coconut, vitaminwater.com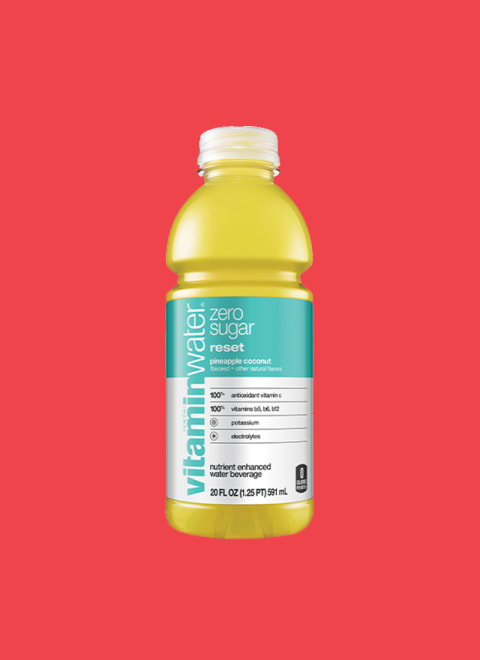 Vitamin Water
Flow Alkaline Spring Water
Flow is known for its alkaline spring waters, which feature naturally occurring minerals and electrolytes. Beyond the plain waters, the brand also has flavored options to take their offerings up a notch, such as spa-worthy cucumber + mint.
Flow Cucumber + Mint, flowhydration.com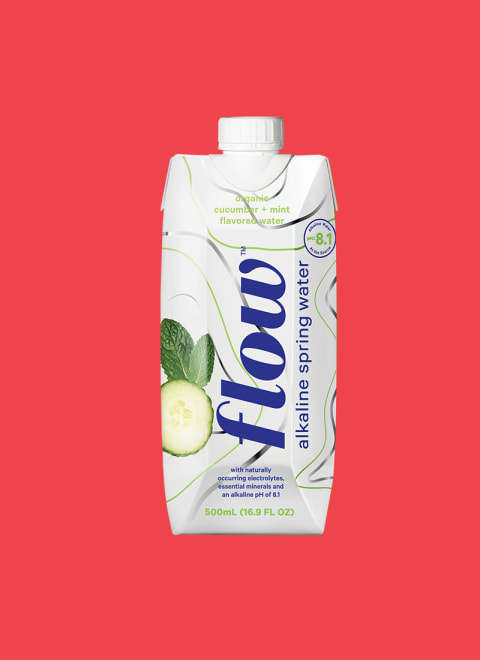 Flow
Smartwater
Known for its electrolyte-rich waters, Smartwater now has an option that's infused with antioxidant selenium for bonus health benefits.
Smartwater antioxidant, drinksmartwater.com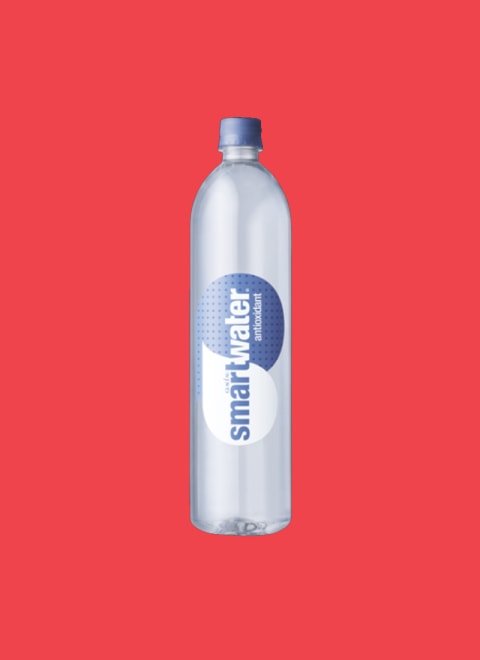 SmartWater
Sodastream
For sparkling water fans, Sodastreams are a must-have kitchen gadget. And recently, the brand launched natural flavor fruit drops (think watermelon, grapefruit, lemon, and more) to add a bit of pizazz to your on-demand seltzer.
Sodastream Watermelon Fruit Drops, sodastream.com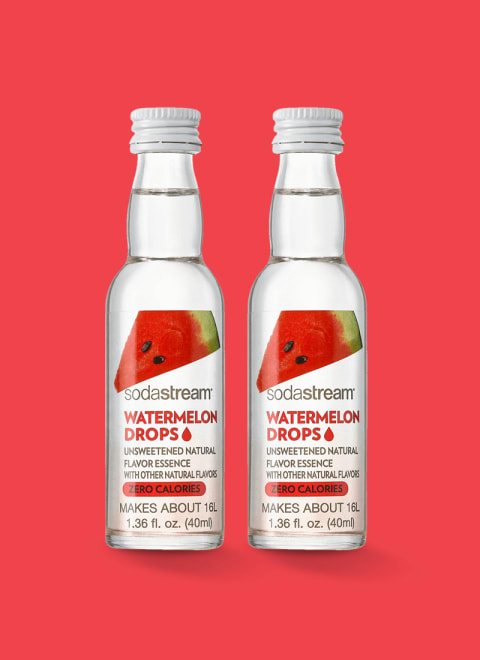 Soda Stream
Functional Soda Alternatives
Olipop Sparkling Tonic
Olipop may look like a simple can of soda, but it's actually bursting with nutritious ingredients like prebiotic plant fibers. This orange squeeze flavor, in particular, features vitamin-C-rich citrus fruit like clementine, mandarin, and acerola cherry.
Olipop Orange Squeeze, drinkolipop.com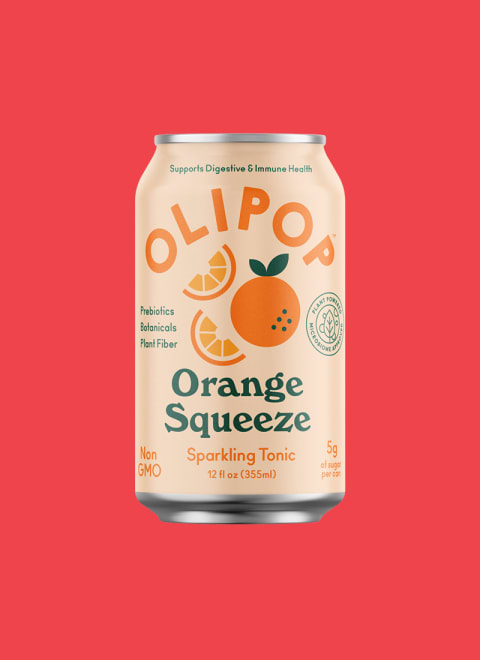 Olipop
Recess
Recess drinks are a lovely functional beverage with just a touch of sweetness, perfect for social occasions, in particular. These bubbly, healthy drinks feature hemp extract and adaptogens, to help promote a calm state of mind.
Recess Blackberry Chai, takearecess.com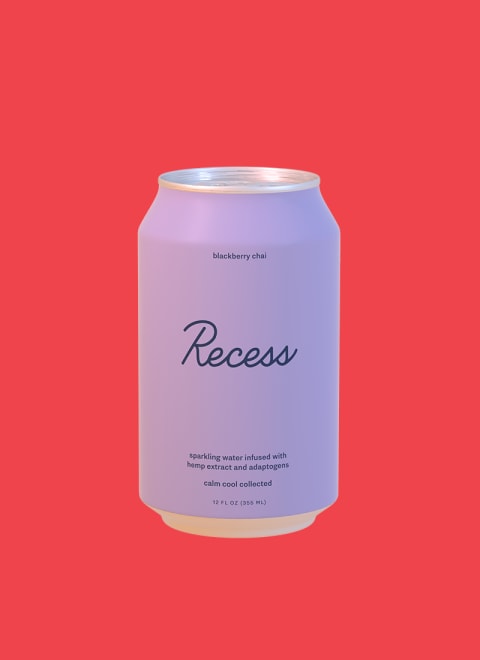 Recess
Spindrift
Cracking into a can of fruity seltzer water is oh-so-satisfying, especially when it's one of Spindrift's delicious flavors. This grapefruit drink doesn't have an ounce of sugar and uses real fruit juice for taste.
Spindrift Grapefruit Sparkling Water, drinkspindrift.com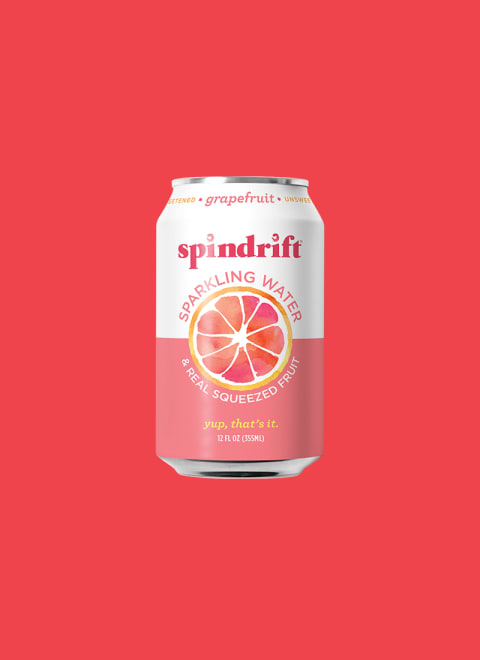 Spindrift
Bubly
This effervescent drink is a wonderful choice—and not just because Michael Bublé is their spokesperson. Bubly sparkling water comes in 15 different flavors, all of which are made with natural flavors, sans sweeteners.
Mango Bubly Sparking Water, bubly.com
Bubly
Sports + Protein Drinks
Remedy Organics
For a healthy drink that's a bit more filling, try Remedy Organics' plant-based, protein-backed beverages. Each bottle contains prebiotics, adaptogenic herbs, and nutrient-rich superfoods to keep you feeling nourished. This golden mind blend also features DHA omega-3s and MCT oil.
Remedy Organics Golden Mind, remedyorganics.com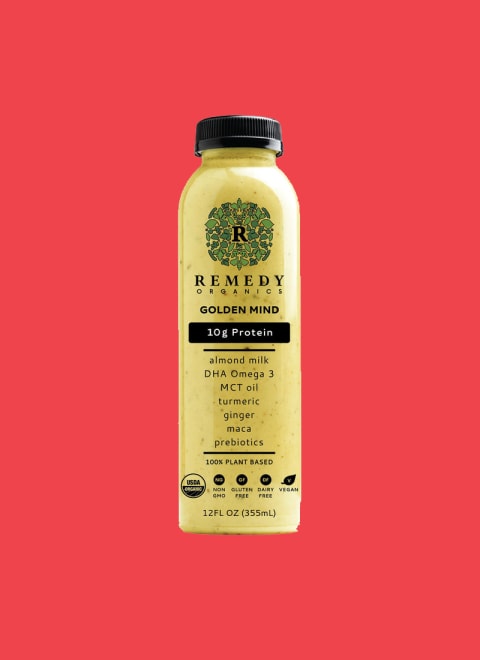 Remedy
Evolve
Another great plant-based, protein-packed drink, we like Evolve shakes as a post-workout recovery drink, but you can sip one any time of day for an additional energy. This protein shake has 10 grams of fiber and 20 grams of pea protein—which is also a good source of calcium, iron, and zinc.
Evolve Vanilla Bean Plant-Based Protein Shake, drinkevolve.com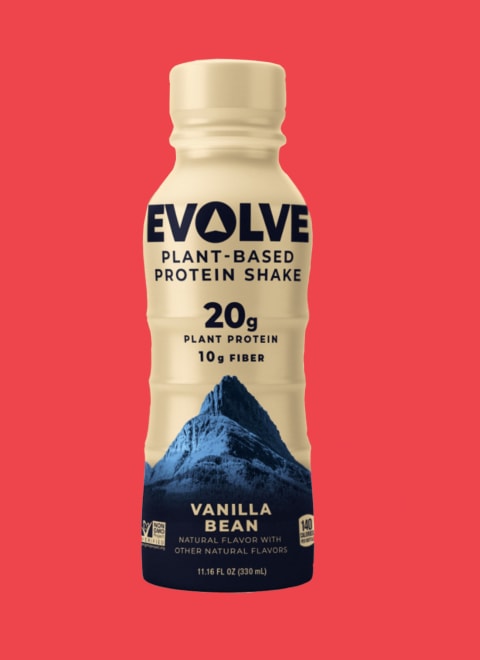 VitaCoco
Coconut water is a fantastic hydrating beverage that tastes delicious, too. VitaCoco's nutrient- and electrolyte-rich drink is perfect to sip on a hot day or blend into your morning smoothie.
VitaCoco Original Coconut Water, vitacoco.com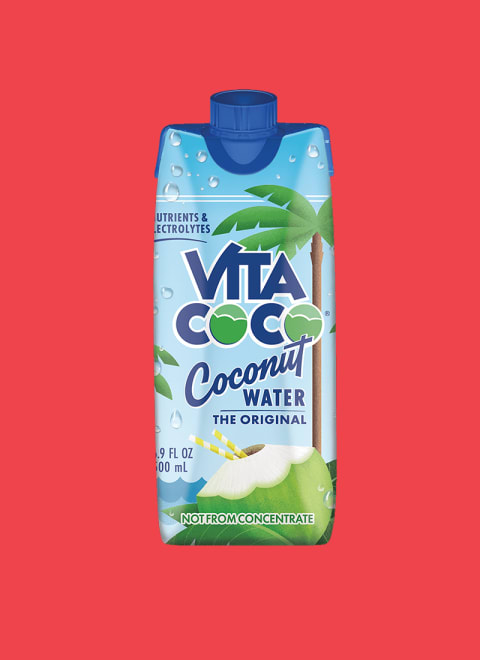 VitaCoco
Propel
Propel drinks are perfect for post-workout recovery. Now, the brand also has an immunity-focused blend, featuring vitamin C and zinc.
Propel Immune Support Lemon Blackberry, propelwater.com
Propel
BodyArmor
Countless athletes, like Naomi Osaka, swear by BodyArmor for pre- and post-workout fuel (check out Osaka's go-to smoothie recipes for reference). The BodyArmor Lyte drinks feature countless ingredients to keep your body running strong (potassium, vitamin C, B vitamins, and zinc), and no added sugar.
BodyArmor Lyte Tropical Coconut, drinkbodyarmor.com
BodyArmor
And do you want to turn your passion for wellbeing into a fulfilling career? Become a Certified Health Coach! Learn more here.
Kristine Thomason
Health Writer & Editor
Kristine is a writer, editor, and editorial consultant who lives in Long Beach, CA. Kristine is a New York University graduate with a degree in journalism and psychology, and also a NASM-certified personal trainer. She has spent her editorial career focused on health and well-being, and formerly worked for Women's Health and Health. Her byline has also appeared in Men's Health, Greatist, Refinery29, HGTV, and more. In her current role she oversees, edits, and writes for the health, food, and movement sections of mindbodygreen.