13 Best Nonalcoholic Drinks To Sip On If You're Having A Dry Holiday
Health Writer & Editor
By Kristine Thomason
Health Writer & Editor
Kristine is a writer, editor, and editorial consultant who lives in Long Beach, CA.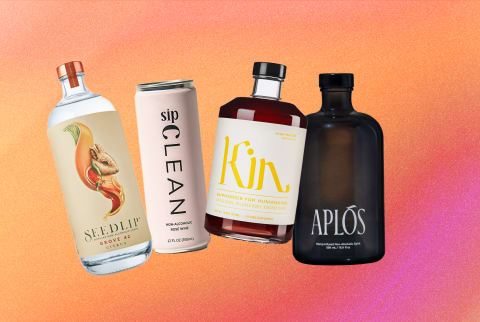 December 23, 2020
We carefully vet all products and services featured on mindbodygreen using our
commerce guidelines.
Our selections are never influenced by the commissions earned from our links.
Whether you're having an alcohol-free holiday for physical or mental health reasons, you certainly don't need to resign yourself to seltzer as your only alternative beverage choice. This year, perhaps more than ever, both new and seasoned beverage brands are launching delicious drinks to sip on, sans alcohol. Some include functional ingredients, and others are just fun alternatives to favorite drinks (think clever mocktails, craft beer, and even rosé). We tested out a number of these alternative beverages and rounded up some star players.
Canned Mocktails
Casamara Club
Inspired by classic Italian cocktails, Casamara Club offers four bottled beverages that pair perfectly with every occasion. The Capo features notes of mandarin orange, fresh mint, and wildflower for a refreshing, satisfying spritz.
Casamara Club—Easy Club Soda, casamaraclub.com
Casamara Club
Mocktail Club
For a slightly sweetened alcohol-free cocktail, Mocktail Club features a number of fun and festive flavors. This Capri Sour drink is made with pomegranate juice, cranberry shrub, apple cider vinegar, and a hint of agave.
Mocktail Club Capri Sour, mocktailclub.com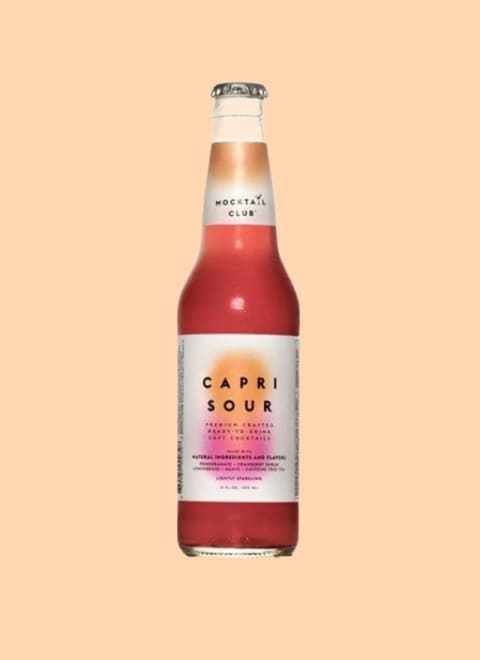 Mocktail Club
Free Rain
For a drink that isn't just sans alcohol but features bonus functional ingredients, break open a can of Free Rain. The sparkling beverage features ashwagandha to support your mood and help, as the brand states, "make the most of every moment."
Free Rain Blood Orange Ginger & Ashwagandha For Focus, freerain.com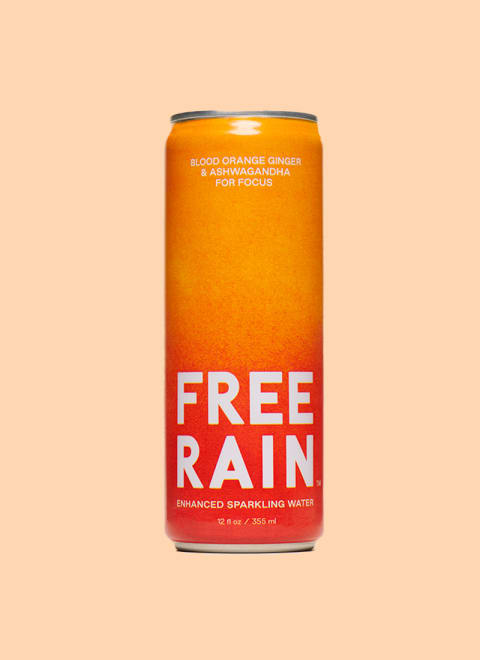 Free Rain
Recess
Recess drinks are a fantastic alternative to alcohol spritzes. These bubbly drinks feature hemp extract and adaptogens, meant to help promote a calm state of mind. Plus, they use real fruit and minimal sugar, for a pleasant flavor that's not too sweet.
Recess Pomegranate Hibiscus, takearecess.com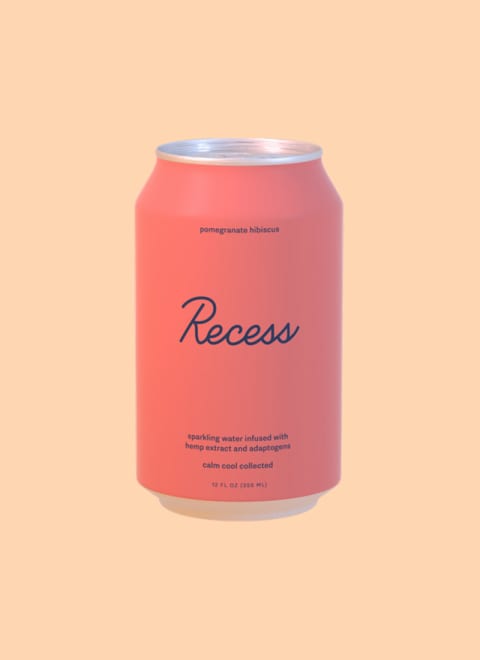 Recess
Nonalcoholic Wine
Surely Non-Alcoholic Rosé
Love a crisp glass of rosé? Surely partners with winemakers in Sonoma, California, to make top-notch wine. Then they remove the alcohol while maintaining the distinct flavor and scents of the popular wine. With no added sugars or other ingredients, this drink is purely delicious.
Surely Non-Alcoholic Rosé, hisurely.com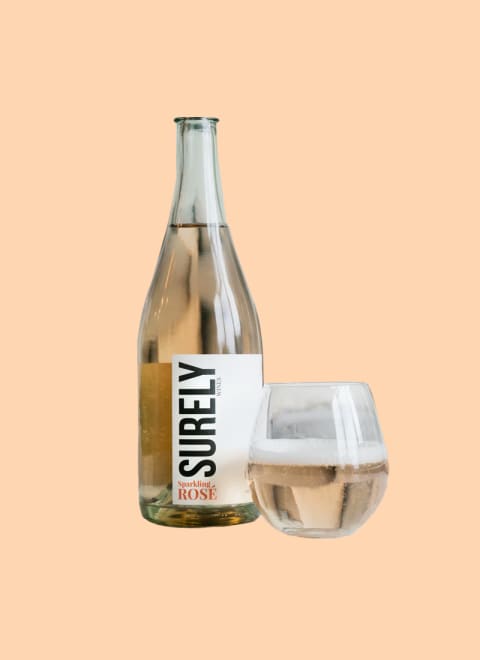 Surely Wine
Sip Clean Non-Alcoholic Rosé Wine
Prefer to sip your wine from a can? This brand had you covered. They also remove the alcohol from rosé, leaving you with a beverage that still preserves all the lovely flavors and effervescence. Each can contains approximately two glasses and still has less sugar than its classic counterpart.
Sip Clean Non-Alcoholic Rosé Wine, sip-clean.com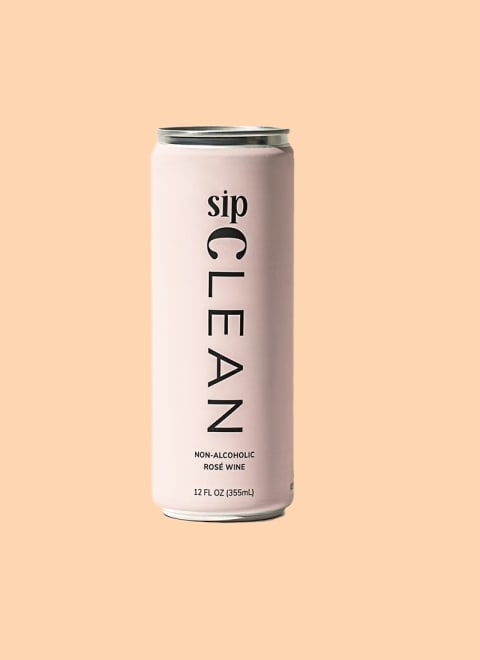 Sip Clean
Nonalcoholic Spirits
RASĀSVĀDA Zero-Proof Spirit
If you prefer to mix up your own cocktails, consider grabbing a bottle of this alcohol-free spirit, made with functional plant-based ingredients such as adaptogens like ginseng and Schisandra berry.
RASĀSVĀDA Zero-Proof Spirit, rasaspirit.com
Rasavada
Seedlip Non-Alcoholic Spirit
Perhaps one of the best-known spirit alternatives, Seedlip continues to impress us with their sharp flavors. We love the Grove 42, which features a crisp citrus blend along with ginger.
Seedlip Grove 42, seedlipdrinks.com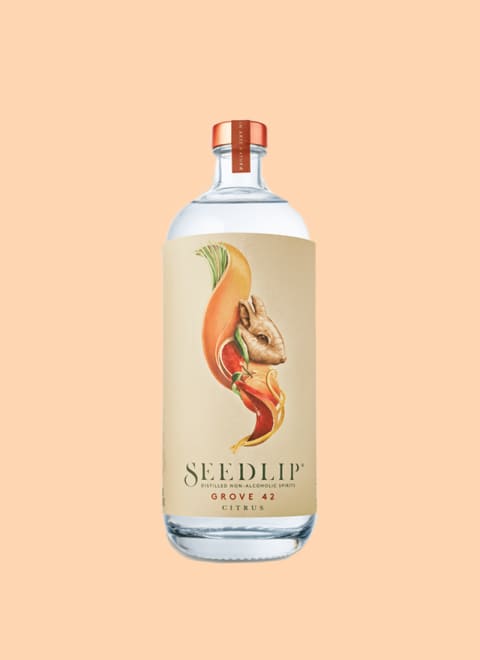 Seedlip
Kin Social Hour Spirit
You may have tried canned versions of Kin's classic spritz—but the functional beverage brand also offers a bottled spirit alternatives to add to your bar cart. It features adaptogens and nootropics, all in a mix designed to lift your, well, spirits.
Kin High Rhode Social Hour Spirit, kineuphorics.com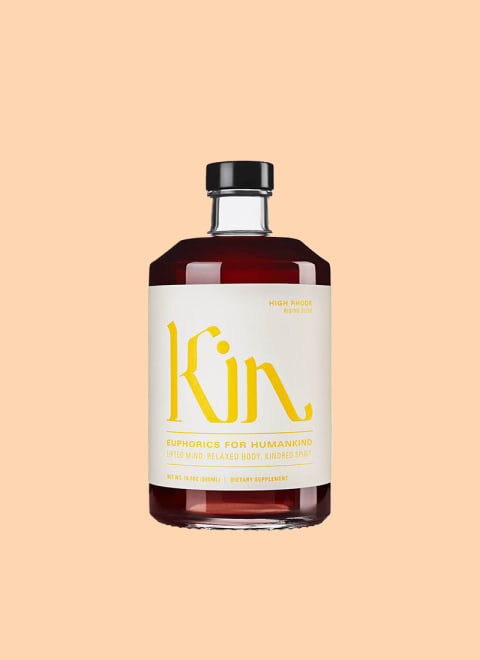 Kin
Aplós Hemp-Infused Non-Alcoholic Spirit
Another great alternative to liquor, aplós is a hemp-infused spirit that is formulated to brighten your mood and promote a sense of calm—all without the unpleasant aftereffects of alcohol. Their one and only flavor features striking citrus notes, along with hints of ginger and rosemary.
Aplós Hemp-Infused Non-Alcoholic Spirit, aplos.world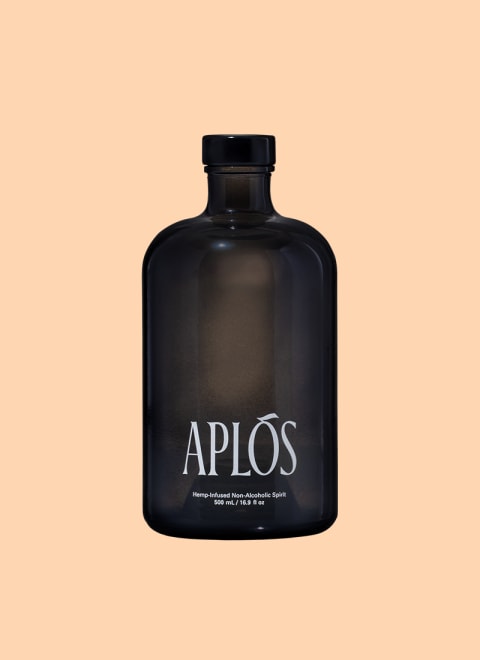 Aplos
Nonalcoholic Beer
Athletic Brewing Co. Non-Alcoholic Brews
If you're a craft beer fan, the offerings from Athletic Brewing Co. are a satisfying, booze-free swap. This Run Wild IPA, for example, tastes just as hoppy and delicious as the real thing. What's more, this holiday season, the brand is partnering with Rethink Food—an organization that helps get food to those in need—and donating 50% of proceeds from their Run Wild beer sales.
Athletic Brewing Co. Run Wild IPA, athleticbrewing.com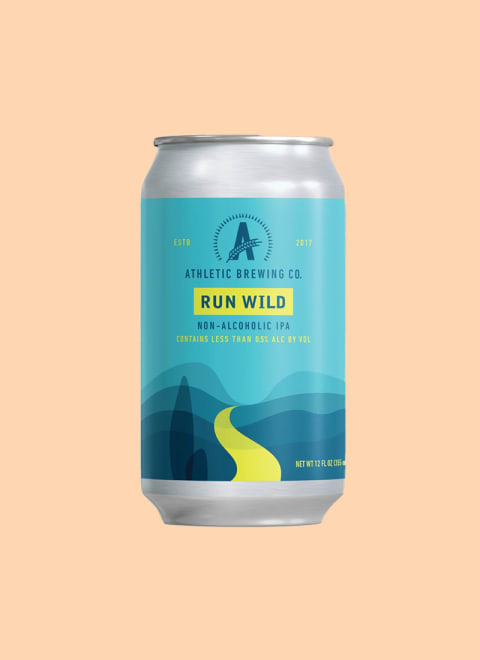 Athletic Brewing
Athletic Brewing
Lagunitas Brewing Company IPNA
The California-based beer brand is well known for their signature IPA. Now, they're launching a beer that packs all the same hop-forward taste, in a nonalcoholic form. Meet the IPNA.
Lagunitas IPNA, lagunitas.com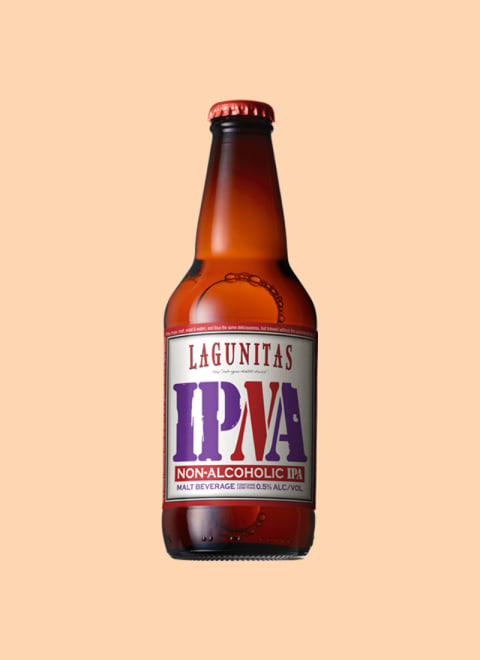 Lagunitas
Lagunitas
Surreal Brewing Company
Whatever type of craft beer you fancy—porter, kolsch, or IPA—Surreal Brewing has a tasty can for you to try. It was created by a husband-and-wife team, and this family-run beer business is dedicated to creating delicious brews for nonalcoholic drinkers to enjoy.
Surreal Brewing Company Juicy Mavs Hazy IPA, surrealbrewing.com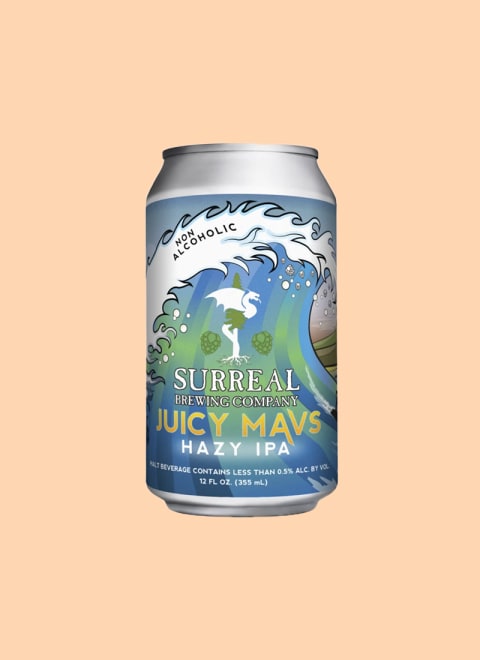 Surreal Brewing
Want to turn your passion for wellbeing into a fulfilling career? Become a Certified Health Coach! Learn more here.
Kristine Thomason
Health Writer & Editor
Kristine is a writer, editor, and editorial consultant who lives in Long Beach, CA. Kristine is a New York University graduate with a degree in journalism and psychology, and also a NASM-certified personal trainer. She has spent her editorial career focused on health and well-being, and formerly worked for Women's Health and Health. Her byline has also appeared in Men's Health, Greatist, Refinery29, HGTV, and more. In her current role she oversees, edits, and writes for the health, food, and movement sections of mindbodygreen.