The One Ingredient This MD Adds To Her Chai For Extra Antioxidants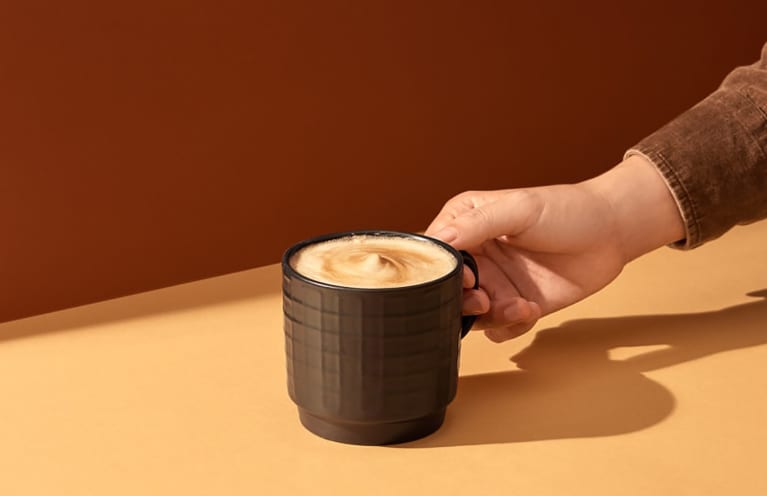 A standard chai tea latte is a delightful beverage year-round, and it's particularly craveable in cooler seasons. While the taste is enough to make chai part of your daily routine, the spice mix also boasts a range of health benefits. Just when we thought the drink couldn't get any better, integrative medicine doctor Bindiya Gandhi, M.D., spilled her go-to swap.
Gandhi likes to take her chai tea up a notch by swapping black tea with the antioxidant-rich matcha. "It's great because you get all the benefits of a spicy, earthy chai latte with all the potent antioxidants from matcha," she tells mbg.
Health benefits of matcha chai latte.
Matcha is full of potent free-radical-fighting antioxidants, which help to combat oxidative stress. "Matcha also has a lot of catechins, like epigallocatechin-3-gallate (EGCG), which is a supermolecule that helps promote a healthy heart and brain," Gandhi says. It also contains L-theanine, which provides the energy boost of caffeine without the dreaded crash, she adds.
Cinnamon, cardamom, and chai masala aren't just there for fluff, either. Cinnamon has been shown to balance blood sugar and control insulin levels, while cardamom regulates blood pressure and digestion while also supporting the immune system, Gandhi tells us.
The recipe itself is pretty flexible. You can opt for a premade chai masala blend (generally a mix of different spices, such as ginger, cardamom, cinnamon, and black pepper), or make your own. If you don't have a go-to matcha, find our favorite here! And while you can pick whatever type of milk you'd like, Gandhi prefers using macadamia because "it's lower carb, has no added sugar, and tastes delicious. If I want something creamier or frothier, I'll use oat milk."
1 cup milk of your choice
1 scoop matcha green tea
freshly grated ginger
pinch of cinnamon, cardamom, and chai masala
1 tsp. Manuka honey (optional)
Mix all ingredients with milk and bring it to a boil.
Let it simmer.
Add honey once it's cooled.
Enjoy in the morning to get your day going!