The Ayurvedic Spice To Satisfy Your Sweet Tooth + Benefits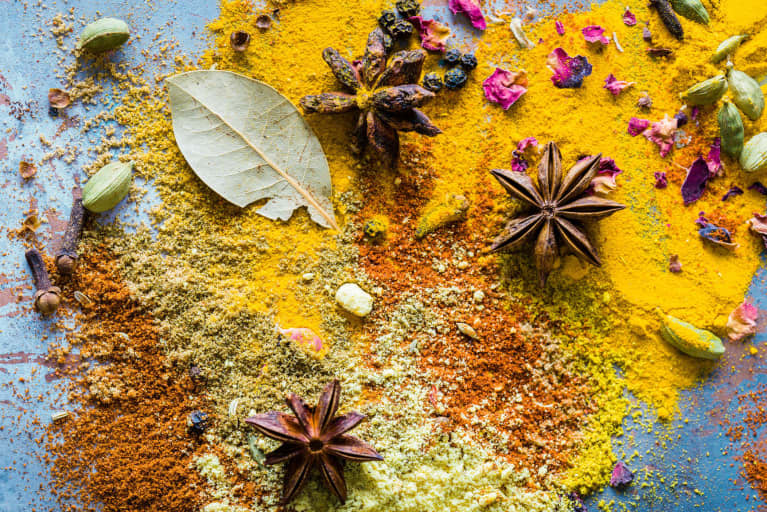 By their name alone, it's implied that spices are, well, spicy. Sprinkling too much capsaicin-containing spices (think paprika and cayenne) onto a dish will most likely make your eyes water. However, not everything on the spice rack adds a savory or spicy flair.
When she's hankering to satisfy her sweet tooth naturally, spice expert Kanchan Koya, Ph.D., turns to one magical spice: cardamom.
While cardamom can be added to savory dishes, it's one of the best spices (next to cinnamon and ginger) to add to baked goods or other sweet treats. Along with being floral, cardamom has subtle citrus and mint flavor tones.
Start your day with a nourishing red berry chia pudding, and end your day with this cardamom ghee sleep tonic.
When you're craving a cooling dessert, you can add cardamom to this fig and date milkshake. For a warmer sweet treat, sprinkle it into a coffee cake, a berry crumble, a pistachio loaf, or sugar cookies—the options are truly endless.
Want to turn your passion for wellbeing into a fulfilling career? Become a Certified Health Coach! Learn more here.