11 Go-To Gift Ideas For Dads Who Are All About Fitness & Longevity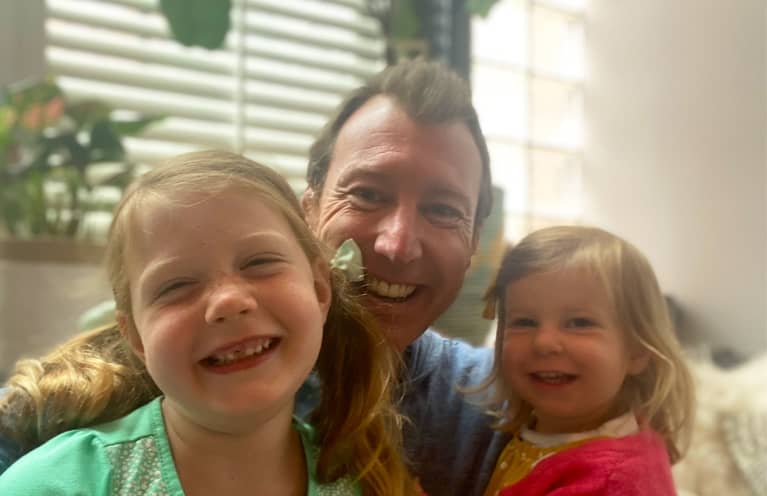 Our editors have independently chosen the products listed on this page. If you purchase something mentioned in this article, we may
earn a small commission
.
As the founder of mindbodygreen, well-being is more than just my priority—it's an all-encompassing lifestyle. Now, at 47 years old and a father to two young girls (ages 5.5 and 3 years old), I've really shifted my focus to longevity, or health span, at this stage in my life. I want to be able to run, play, hike, and goof around with my girls for many, many years to come—and feel great doing so.
With that said, I've become enamored with all things performance when it comes to longevity. I'm lucky enough to work with top doctors and experts in functional medicine to optimize my routine, as well as test the very best performance-enhancing gadgets in the industry (the rise of at-home longevity-minded products and technologies was one of our 2022 Wellness Trends, after all).
Here are some of my go-to products for dads looking to live a long, healthy life, so they can see their kids grow up to be the special humans that they are. Extra points if you are a #girldad like me!
Whoop ProKnit Band
I love tracking my recovery and heart rate variability (HRV), or the variation in time between each heartbeat. I used to strength train every Monday and Thursday, regardless of how I felt, but now? I look to my Whoop to tell me the most optimal times I should exercise. Plus, HRV is linked to longevity (research backs it up, too!), so I am always monitoring it.
ProKnit Band, ($300 for a year membership); whoop.com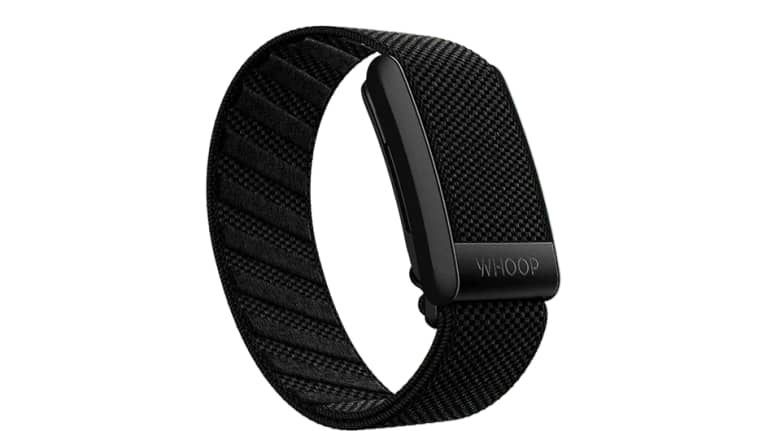 Whoop
mindbodygreen sleep support+
I didn't know sleep could be this good until I started taking sleep support+.* Before sleep support+, it took me hours to get to sleep, and I would end up tossing and turning—and then hitting the snooze on my alarm clock in the morning. Sure, I slept, but it wasn't quality sleep in the way I now know it. Today, I fall asleep faster, stay asleep longer, and wake up rejuvenated—and without an alarm clock.* I never knew sleep could be so good!*
mindbodygreen sleep support+ ($49/month); mindbodygreen.com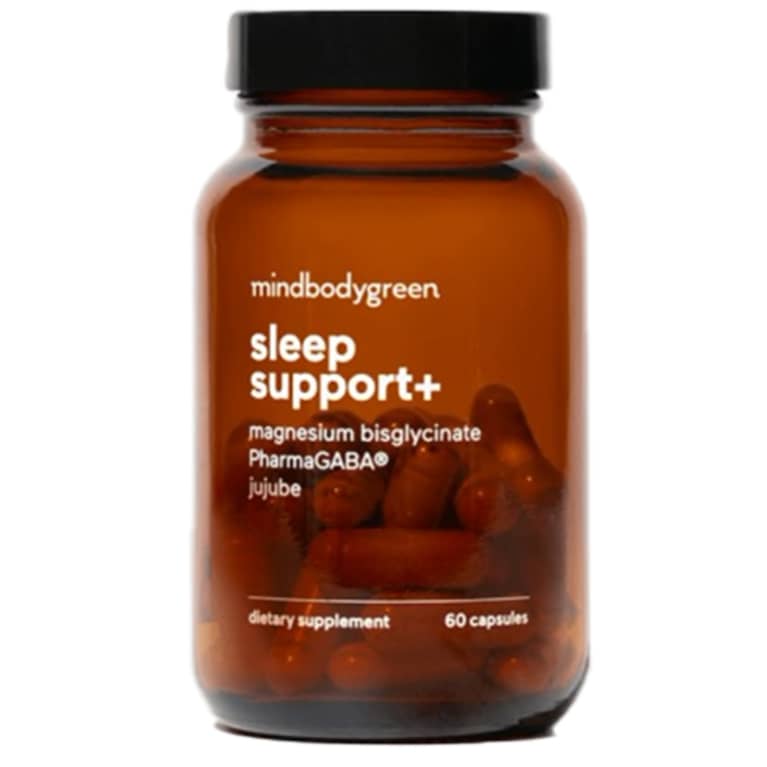 mindbodygreen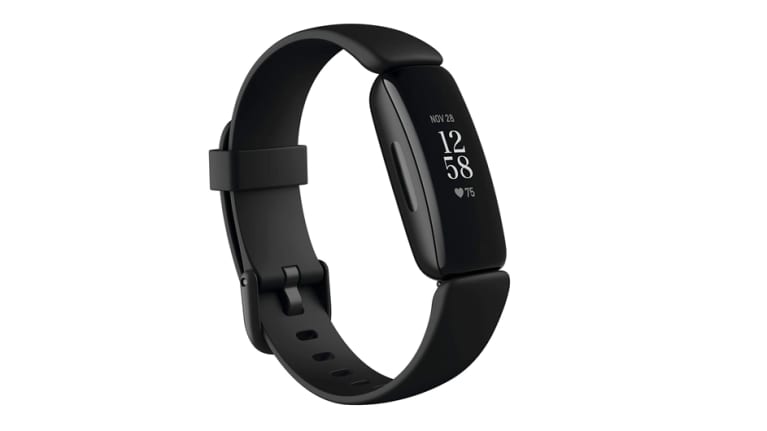 Fitbit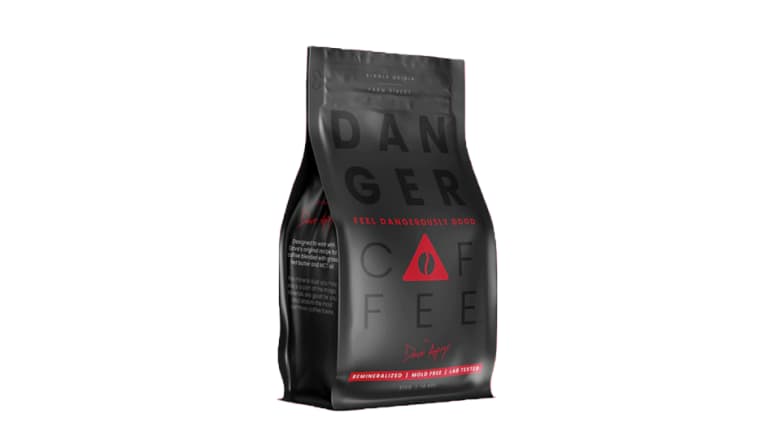 Danger Coffee
Levels Health CGM Sensors
A bit more robust for the wellness tracking newbie, but giving this continuous glucose monitor (CGM) a try for at least a week can provide invaluable information on how your body reacts to low- or high-glycemic foods. It's fascinating. I was pleasantly surprised to find that the lovely combination of chocolate and peanut butter had a negligible glucose impact for me!
Levels Health CGM Sensors ($398 for your first 28-day program); levelshealth.com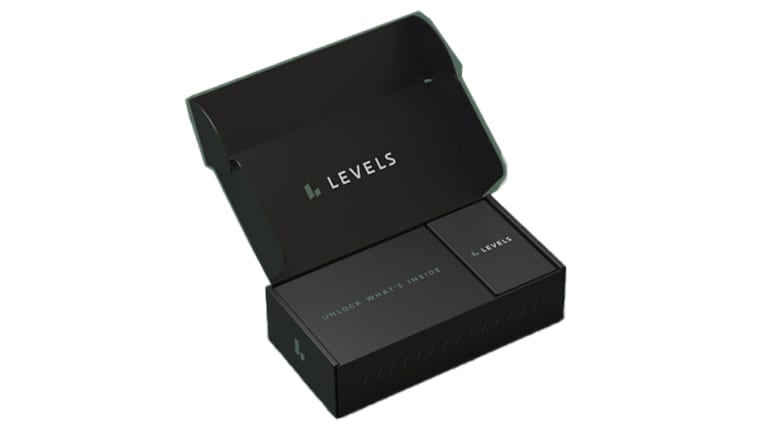 Levels Health
mindbodygreen probiotic+
I used to struggle with bloating and the suboptimal gut health that came along with it. My own struggles with my gut microbiome became the inspiration for our probiotic+ formula, which is designed with four science-backed strains to ease bloating, support regularity and abdominal comfort, and promote a healthy weight.* (You can read more about my experience taking probiotic+ here.)
mindbodygreen probiotic+ ($69/month); mindbodygreen.com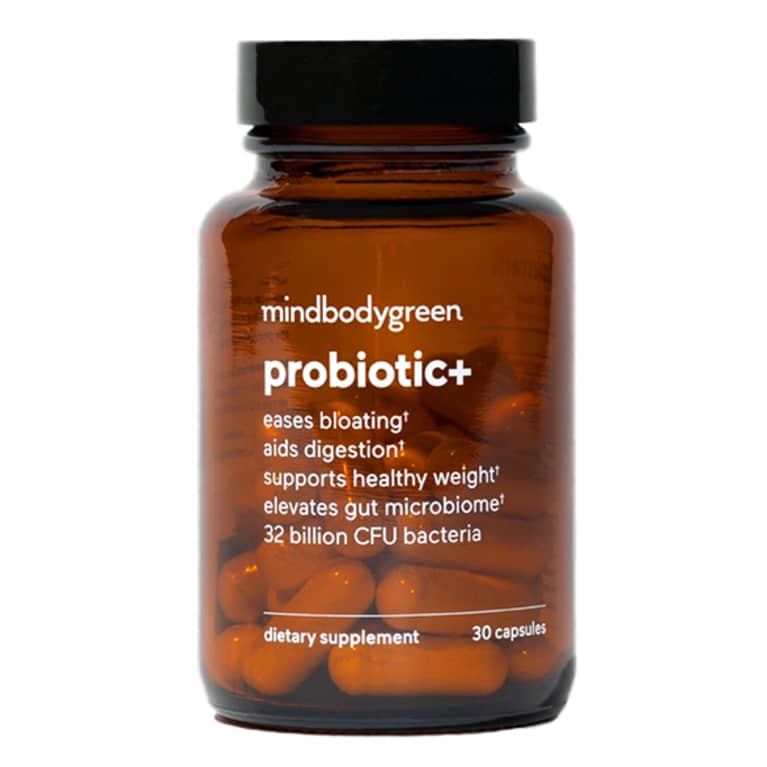 mindbodygreen
Yeti Rambler 36 Oz Bottle With Chug Cap
We all know hydration is key to our well-being. In fact, according to neuroscientist and author of Biohack Your Brain Kristen Willeumier, Ph.D., even if you have a 1 to 2% drop in hydration, you can start to have symptoms associated with brain fog (like tiredness, headache, and poor concentration). To that end, I always make sure I stay hydrated. I love this 36-ounce rambler from Yeti; it's super durable and sturdy, even with the kiddos bumping it around.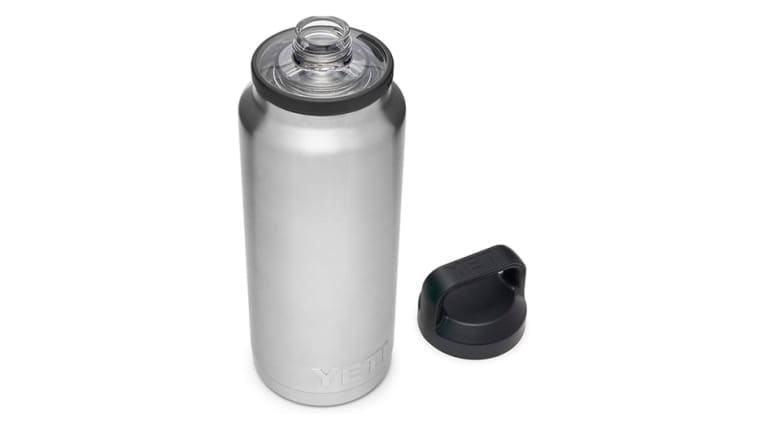 Yeti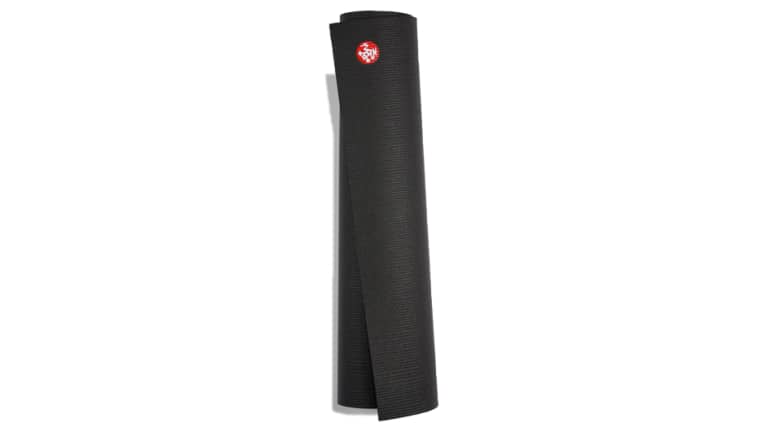 Manduka
mindbodygreen omega 3 potency+
I take my cardiovascular and brain health extraordinarily seriously, which is why I take our omega-3 potency+ supplement every single day. Just one serving boasts 1,500 milligrams of EPA and DHA in their most bioavailable triglyceride form, sourced from 100% wild-caught, cold-water anchovies from the South Pacific.* Plus, it has an infusion of organic lemon oil and rosemary for a fresh, never fishy taste. When it comes to fish oil supplements, this is the ultimate omega-3.*
mindbodygreen omega 3 potency+ ($49/month); mindbodygreen.com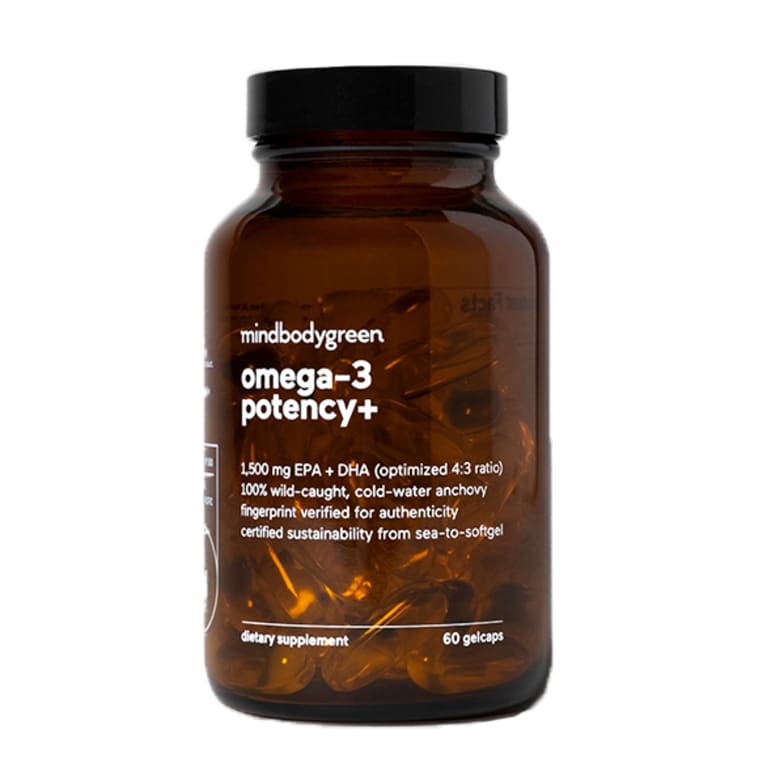 mbg Creative / mindbodygreen
Rogue Fitness Rubber-Coated Kettlebells
These kettlebells got me through at-home workouts and are now a staple for me. As New York Times bestselling author and former biochemist Robb Wolf says on the mindbodygreen podcast, supporting healthy muscle mass over the years is the key to longevity. That said, I am focused on maintaining my lean muscle mass as I age. Again, only 10 minutes a few times a week is enough for me!
Rogue Fitness Rubber-Coated Kettlebells ($80 for 26 lbs.); roguefitness.com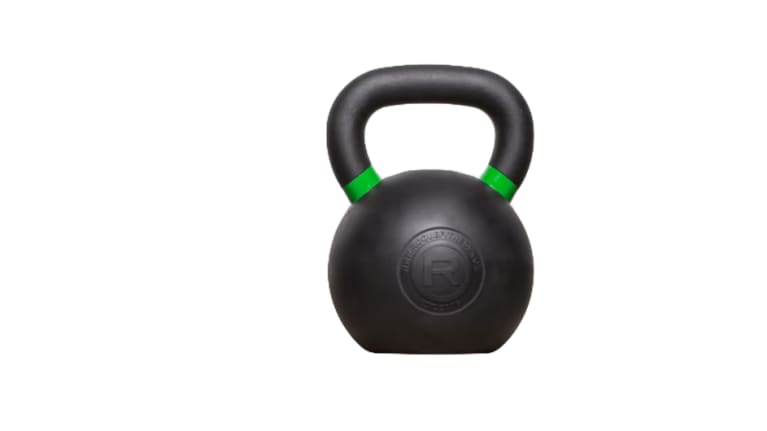 Rogue Fitness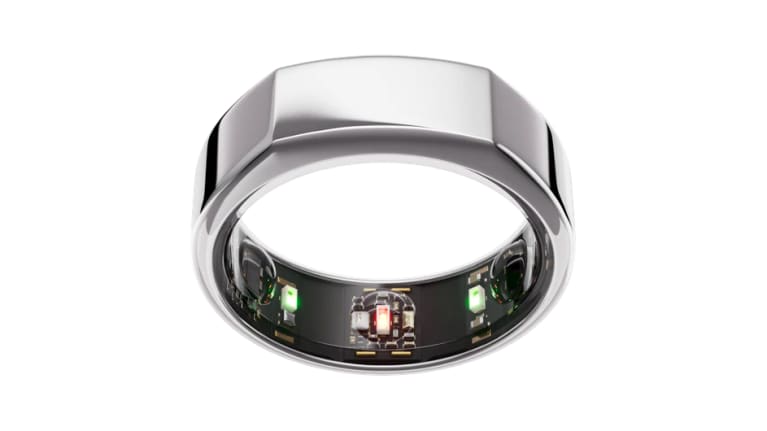 Oura