What Does "Hypoallergenic" Mean? Derms Explain + 10 Best Hypoallergenic Makeup Products

Beauty & Health Editor
By Jamie Schneider
Beauty & Health Editor
Jamie Schneider is the Beauty Editor at mindbodygreen. She has a B.A. in Organizational Studies and English from the University of Michigan, and her work has appeared in Coveteur, The Chill Times, and Wyld Skincare.
January 6, 2023
We carefully vet all products and services featured on mindbodygreen using our
commerce guidelines.
Our selections are never influenced by the commissions earned from our links.
The hunt for sensitive-skin-approved makeup is a journey, to say the least. While many bold, playful options have entered the space (clean beauty is far from boring!), those with easily irritated, itchy, and inflamed skin might face some frustration with the increasingly nebulous term, hypoallergenic.
After all, it can be pretty aggravating to swipe on a "hypoallergenic" mascara, only to find it quite itchy on the eyes. That's because "hypoallergenic" isn't technically regulated by the FDA, the same way it doesn't regulate the use of "organic."
So what's a sensitive-skinned beauty enthusiast to do? Well, that's where ingredient lists come into play. While many products may boast hypoallergenic on the label, it's important to take stock of what's actually making up your makeup.
What ingredients should you look for?
According to board-certified dermatologist Loretta Ciraldo, M.D., FAAD, it's all about fragrance: "[Artificial fragrance] is one of the most common ingredients to cause sensitivity, puffiness, itch, and rash."
Essentially, hypoallergenic and artificial-fragrance-free follow the same beat. That's why board-certified dermatologist Hadley King, M.D., says to look for "fragrance-free" on the label, in addition to the overarching hypoallergenic. "Even products that are labeled 'unscented' may still contain fragrance and can therefore still cause an allergic reaction," she advises. We repeat: Labels can be tricky.
Other than that, steer clear of your common preservatives; that is, your parabens, phenoxyethanol (which many brands have used in place of parabens; it is certainly a far safer alternative and usually doesn't have the same reaction to its paraben cousin, but if you are highly sensitive, you still might notice irritation from it) and formaldehyde, "which have been linked to skin allergies," says King.
Good news is, there are plenty of brands that do fit the bill. Check these 10 expert-approved, truly hypoallergenic makeup products to help you get your glow, sans irritation.
The best hypoallergenic makeup brands:
Colorescience Tint du Soleil SPF 30 Whipped Foundation
"Mineral makeup is a great option for sensitive and acne-prone skin because it's less likely to cause allergies and less likely to cause breakouts," says King. That's why Colorescience ranks top of her list; this UV protective foundation is made with ceramides and peptides, and the whipped consistency feels like butter on the skin.
Tint du Soleil SPF 30 Whipped Foundation, Colorescience ($55)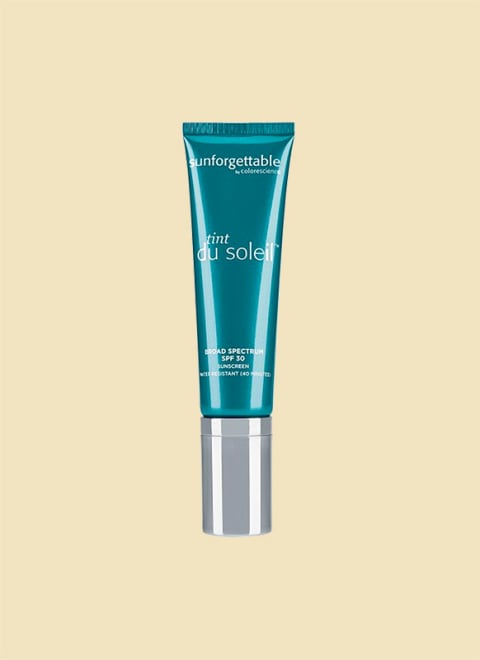 mindbodygreen
LUV + CO Cream Highlighter
This glowy highlighter is 100% natural, with none of the aforementioned questionable players. The creamy texture is incredibly buildable, and the rose-gold color gives you a subtle radiance—none of the overpowering, in-your-face shimmer here. (Perfect for dewy, understated makeup looks like honey skin.)
Cream Highlighter, LUV + CO ($29)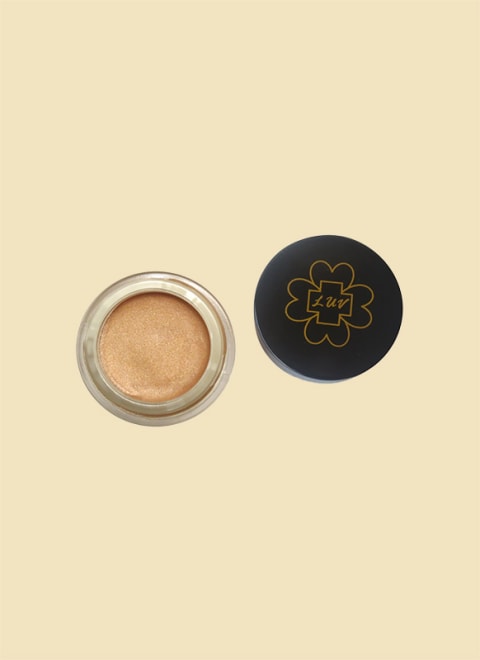 mindbodygreen
Neutrogena Satin Eye Shadow
"So many of my patients rely on having proper makeup for their very sensitive skin so they do not worsen any of their clinical conditions that they are coming in to see me for," says board-certified dermatologist Jeanine Downie, M.D. Contact dermatitis is especially prevalent around the eyes, so investing in a sensitive-skin-approved shadow is a must. This velvety number (approved by Downie) is clinically tested, formulated with vitamin E, and doesn't skimp on pigment.
Satin Eye Shadow, Neutrogena ($9.99)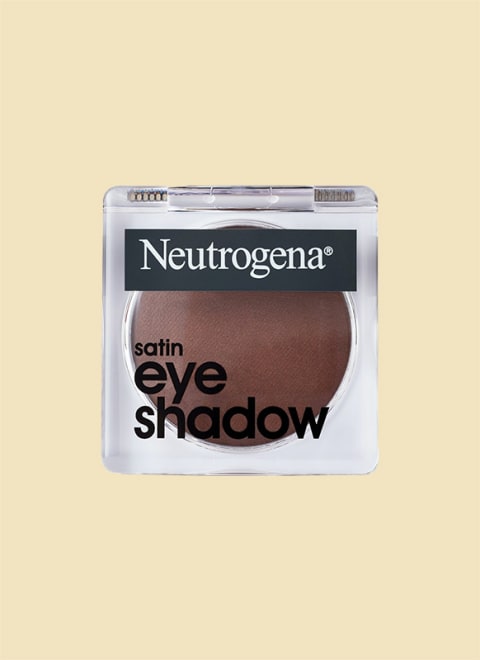 mindbodygreen
jane iredale Longest Lash Thickening and Lengthening Mascara
Clean and hypoallergenic mascaras are one of the hardest beauty items to get right (it's essential they have effective preservative systems, given the fact that you dip the wand in and out and increase the chance of contamination). But many people are irritated by those traditional preservatives, some even contracting contact dermatitis, which (as mentioned) is especially prevalent around the eyes. Jane Iredale gets it just right, with a paraben- and phthalate-free formula that's gentle on the eyes, along with seaweed lipids to condition those flutters and protect against breakage.
Longest Lash Thickening and Lengthening Mascara, jane iredale ($38.70)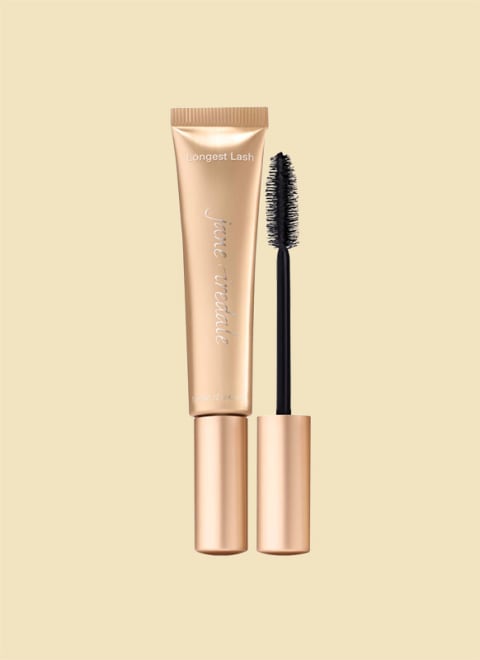 mindbodygreen
Marie Hunter Beauty Lustrous Lipstick
Hello, moisture. This conditioning lipstick features a blend of antioxidant-rich oils (namely, argan, camelina, grapeseed, macadamia seed, meadowfoam, murumuru, and olive oil), along with mango, squalane, and shea butter to softly glide on your lips and keep them supple. No caky, matte-finish here: The brand describes the finish akin to leather, the perfect berry-stained sheen, without looking like a gloss.
Lustrous Lipstick, Marie Hunter Beauty ($38)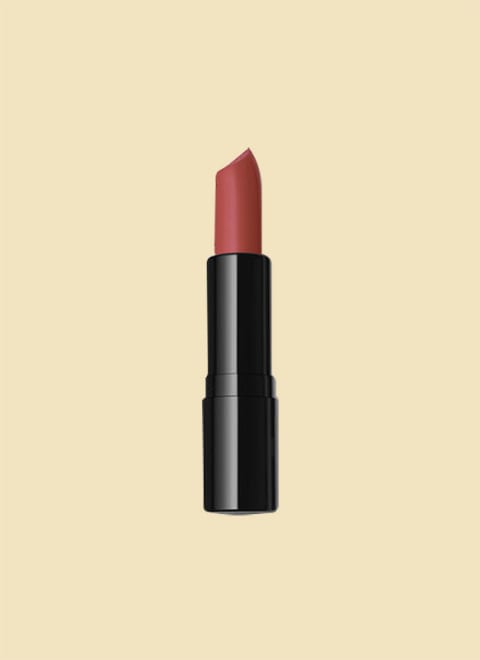 mindbodygreen
bareMinerals Bounce & Blur Powder Blush
Another favorite from Downie, this bareMinerals number creates a soft, diffused finish for a subtle wash of color (a slightly flushed, just-finished-yoga glow). The texture is smooth as butter, but perhaps the product's main praise is what it's left without: This formula is free of parabens, talc, SLS, synthetic fragrance, and tree nuts. Even the most easily irritated skin can get the glow.
Bounce & Blur Powder Blush, bareMinerals ($29)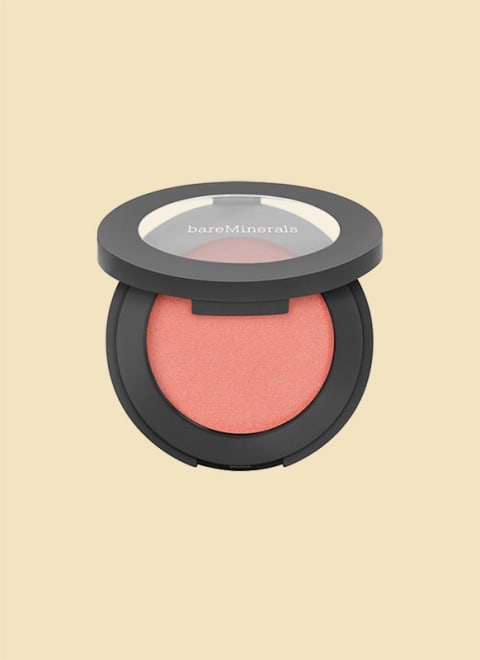 mindbodygreen
Beautycounter Brilliant Brow Gel
Brow gels can be tricky—you want enough hold to keep those fluffy brows in place, but too waxy of a formula has the potential to clog pores and cause breakouts. This gel strikes the perfect balance, using plant-based waxes and butters to offer a light structure and jojoba oil to keep the hairs soft and flexible. Plus, there are no iffy ingredients, so you can have thick, lush brows with no qualms of irritation. The gel is, shall we say, brilliant.
Brilliant Brow Gel, Beautycounter ($26)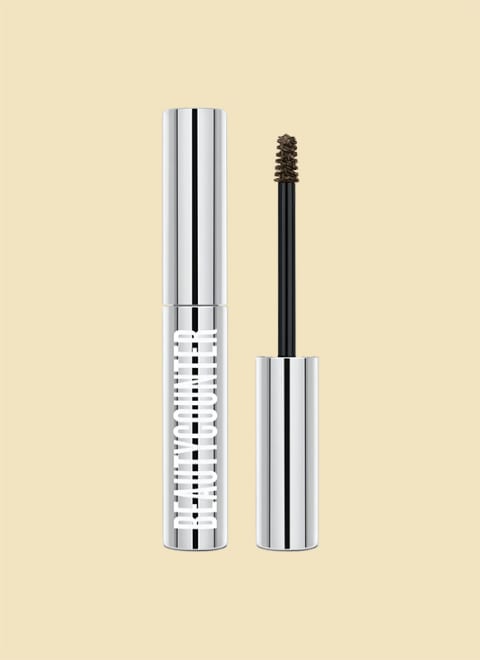 mindbodygreen
Laws of Nature Cosmetics Foxy Finish Mineral Créme Foundation
Another mineral number to add to the list: This cream foundation has the consistency of mousse, effortlessly blending into your skin and evening out the tone. It's moisturizing, too, with vitamin E to hydrate your skin and support collagen levels. Here's a pro tip: Mix one to two pumps of the foundation with your moisturizer or sunscreen for a sheer, dewy finish.
Foxy Finish Mineral Créme Foundation, Laws of Nature Cosmetics ($35)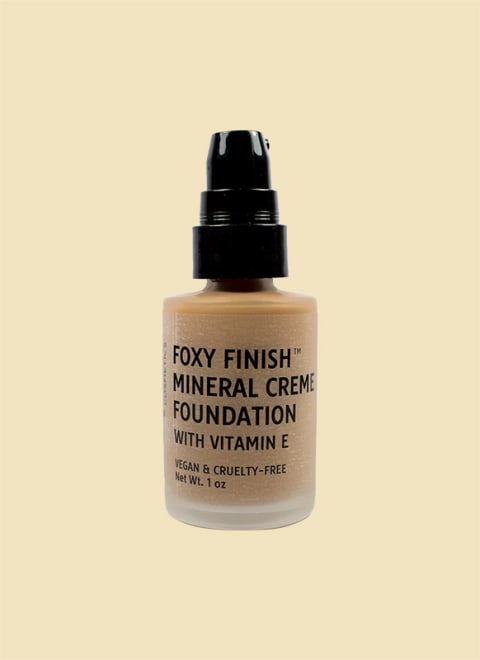 mindbodygreen
CTZN Cosmetics NUDIVERSAL Lip Duo
"CTZN uses very gentle vegetarian-safe ingredients (their base is mango oil)," says board-certified dermatologist Nava Greenfield, M.D., of Schweiger Dermatology Group in Brooklyn. "I know my skin won't break out from it and love the quality and design of their products." Plus, the line offers 25 shades of "nude," based on your undertones.
NUDIVERSAL Lip Duo, CTZN Cosmetics ($25)
mindbodygreen
RMS Beauty Eye Polish
Especially if you suffer from dry skin around the eyes, cream shadows are your friends. The nourishing formula is made with coconut oil, jojoba oil, cocoa seed butter, and rosemary extract to condition the delicate skin and provide a sheer, frosted color. Feel free to use this shadow as a highlighter or lip shimmer for an allover radiance that's hard to ignore. Tap, blend, glow.
Eye Polish, RMS Beauty ($28)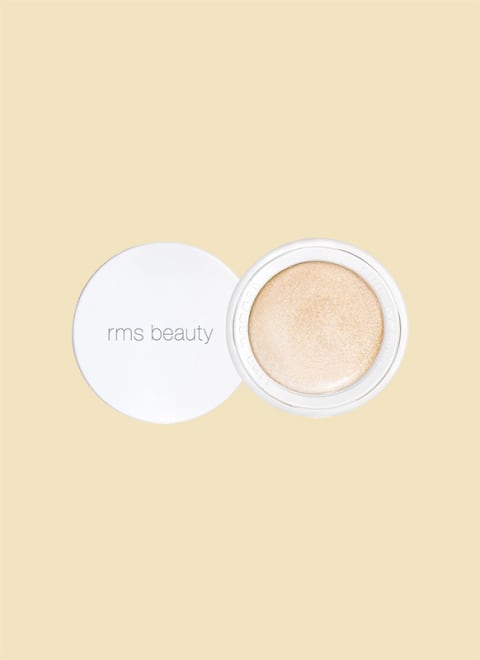 mindbodygreen
And do you want to turn your passion for wellbeing into a fulfilling career? Become a Certified Health Coach! Learn more here.

Jamie Schneider
Beauty & Health Editor
Jamie Schneider is the Beauty Editor at mindbodygreen. She has a B.A. in Organizational Studies and English from the University of Michigan, and her work has appeared in Coveteur, The Chill Times, and more. In her role at mbg, she reports on everything from the top beauty industry trends, to the gut-skin connection and the microbiome, to the latest expert makeup hacks. She currently lives in Brooklyn, New York.