I'm A 67-Year-Old Entrepreneur: These Are The Daily Tips I Swear By To Feel 30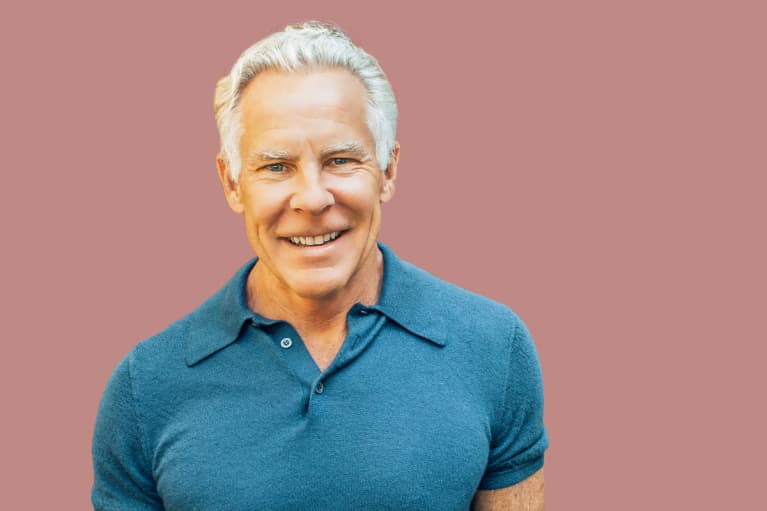 Our editors have independently chosen the products listed on this page. If you purchase something mentioned in this article, we may
earn a small commission
.
At 67, Mark Sisson, New York Times bestselling author and founder of Primal Kitchen, feels fantastic. So much so that he's able to play Ultimate Frisbee once a week with a team of 30-year-olds—and he's not sitting on the bench. "I'm sprinting down the field trying to defend a long throw or trying to catch one myself," he shares on this episode of the mindbodygreen podcast.
How does Sisson feel (and look, we should add) so young? Here, his daily nonnegotiables for healthy aging:
"I stay as active as I can," Sisson says. Even on the days he doesn't play Frisbee, Sisson makes sure to get his steps in: "The body is designed to be mobile throughout the day," he explains. "And walking is the easiest way to lubricate the joints and build up the connective tissue and bone density and maintain a range of motion."
The benefits of walking for both physical and mental health are well documented, and research even claims that walking at a brisk pace could reduce the risk of death by 24%. Another study found that participants who walked 30 to 45 minutes a day had 43% fewer sick days, and walking may even have an energizing effect, according to another report.
In other words: Walking is a great way to keep activity levels up as you age. "Just go for a 10- or 15-minute walk and literally get the juices flowing," Sisson says.
2.
He centers his workouts around play.
As you could probably guess from his Ultimate Frisbee league and affinity for strolls, Sisson isn't much of a gym rat. Rather, "My forms of activity are largely centered around play," he says. Now, it's not always Frisbee—sometimes it's an hour of paddleboarding; other times it's a 5-mile bike ride—but he always tries to have fun with his forms of exercise.
"I don't like the drudgery of calling it a workout anymore," he adds. "For me, it's like, 'What game am I going to play today?' Or, 'How am I going to have fun today with my movement?'" Of course, this doesn't mean you should skip the gym or at-home HIIT class—any workout you can do is enough!—but incorporating play makes it more enjoyable for Sisson. Plus, a sense of play has been linked to mental health, too, as connecting to your inner child and fostering joy in your life can help ease stress and flood the brain with happy hormones.
Some playful ideas: Dance, build a fort, tend to the garden, and make sure you laugh along the way.
3.
He genuinely enjoys life.
You might be surprised to hear that Sisson doesn't subscribe to a particular diet. He also drinks wine with dinner every night ("Dinner is my favorite meal of the day—it's celebratory," he says), and he's not a fan of glucose-monitoring or sleep-tracking wearables. So how, you wonder, does he stay so healthy and balanced?
"I just want to feel good. I just want to be happy. I just want to enjoy life," he says. It's a notion not unlike inhabitants of Blue Zones, who don't have a specific formula for living longer and healthier lives—they just do it.
Of course, he does recommend optimizing metabolic flexibility (and he's a fan of intermittent fasting to help balance blood sugar), but he says that a strong metabolism is what ultimately helps him eat intuitively. "I enjoy my life more because of the choices I make in terms of diet, sleep, sun exposure, and all these other things," he notes. "But if you feel good, I don't care if you're keto or non-keto. I don't care if you're a vegan or meat-eater. If you truly feel good and you're enjoying life, that's all I want for you at the end of the day."
Sisson's daily activities may sound simple, but that's exactly the point: Optimizing your well-being as you age doesn't have to be complicated or taxing. At the end of the day, you should do what makes you feel good—in Sisson's case, that means moving his body and doing his best to eat intuitively.