Stop The Night Sweats With These 5 Organic, Breathable Sheets For Summer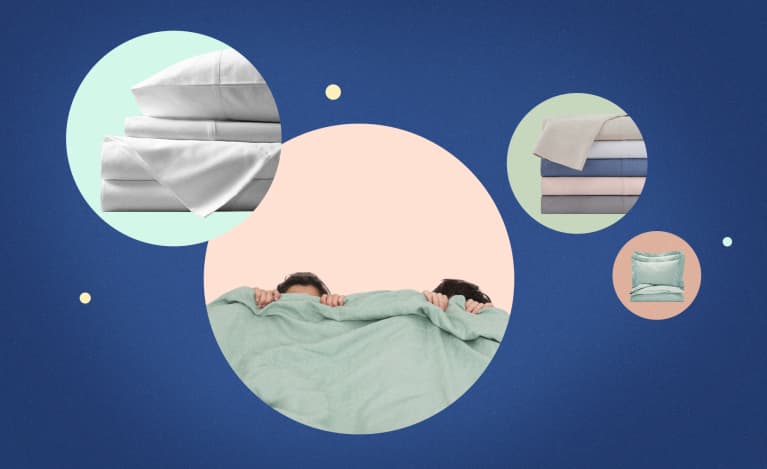 Our editors have independently chosen the products listed on this page. If you purchase something mentioned in this article, we may
earn a small commission
.
It's a cold, hard fact: Cooler bedrooms can promote deeper sleep. The body's temperature heats up during the day and falls slightly at night, so we're hardwired to get sleepy when temps drop. It's why many sleep experts and functional doctors recommend lowering your thermostat to 65 to 67 degrees Fahrenheit in the evenings and investing in mattresses and sheets that breathe. This advice rings especially true in the hot summer months, when you'll want to ditch sheets like sateen, flannel, and jersey in favor of fabrics that are cooler to the touch. You can sleep easy on these five temperature-regulating picks from brands dishing out quality, organic products:
1. Organic Relaxed Linen Sheets from Coyuchi
There's a reason linen shirts are basically synonymous with beach vacations: The fabric traps less heat and has that lax, decidedly imperfect look of lazy summer days. "Linen is naturally temperature-regulating—it balances out being really warm and cooling down later in the night. It's definitely going to have more contact with your body than something like a percale, but it's also incredibly absorbent," says Eileen Mockus, CEO of Coyuchi. Linen has environmental merits too: It's fast to grow and requires less water and pesticides than cotton.
Coyuchi uses organic linen from flax plants in France for their line of summer-approved sheets. The company also offers a take-back program to give customers the option to send in their old sheets to be recycled or broken down and reused, which has saved an estimated 4,500 pounds of textile waste from the landfill so far.
Coyuchi Organic Relaxed Linen Sheets ($118-$598)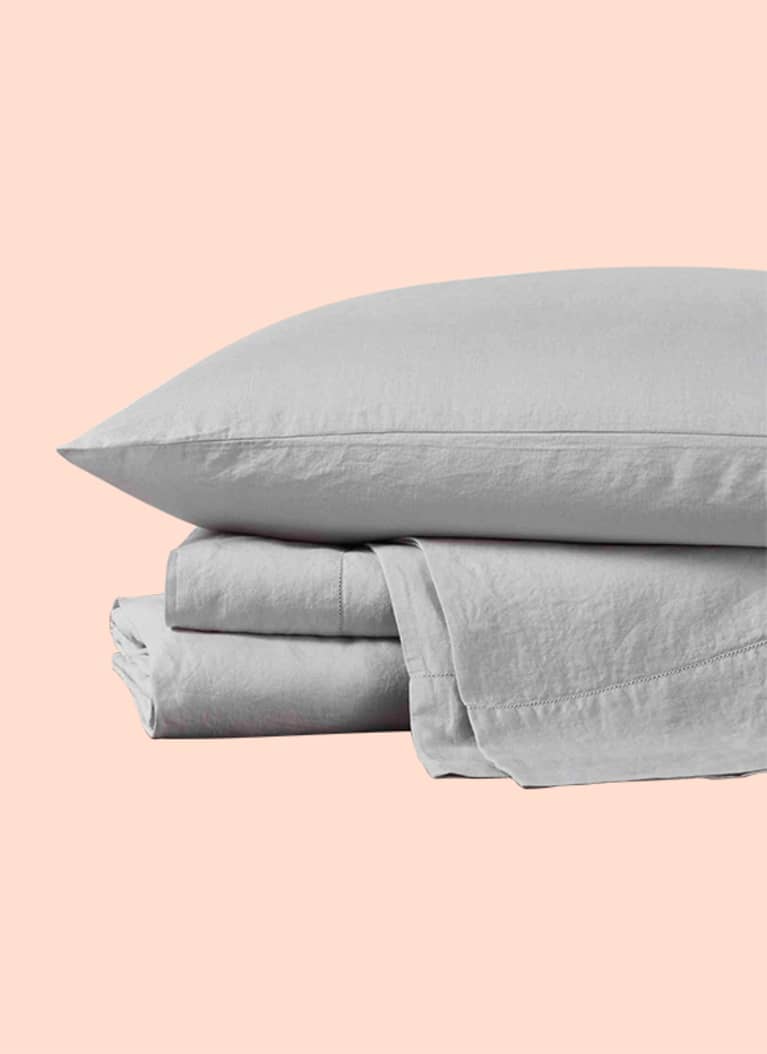 Coyuchi
2. Organic Percale Sheets from Boll & Branch
Percale is another top temperature-regulating choice. It's one of the two most common stitches for cotton, the other being sateen. Sateen sheets tend to be softer but they trap more heat, while percale is weaved in a way that allows for more airflow and breathability. (Those cool, crisp sheets you'll find on most hotel beds are usually percale.) Percale sheets are more affordable than linen ones, and Boll and Branch's are GOTS certified—meaning they're made from at least 95% certified organic material.
Boll & Branch Organic Percale Sheets ($200-$295)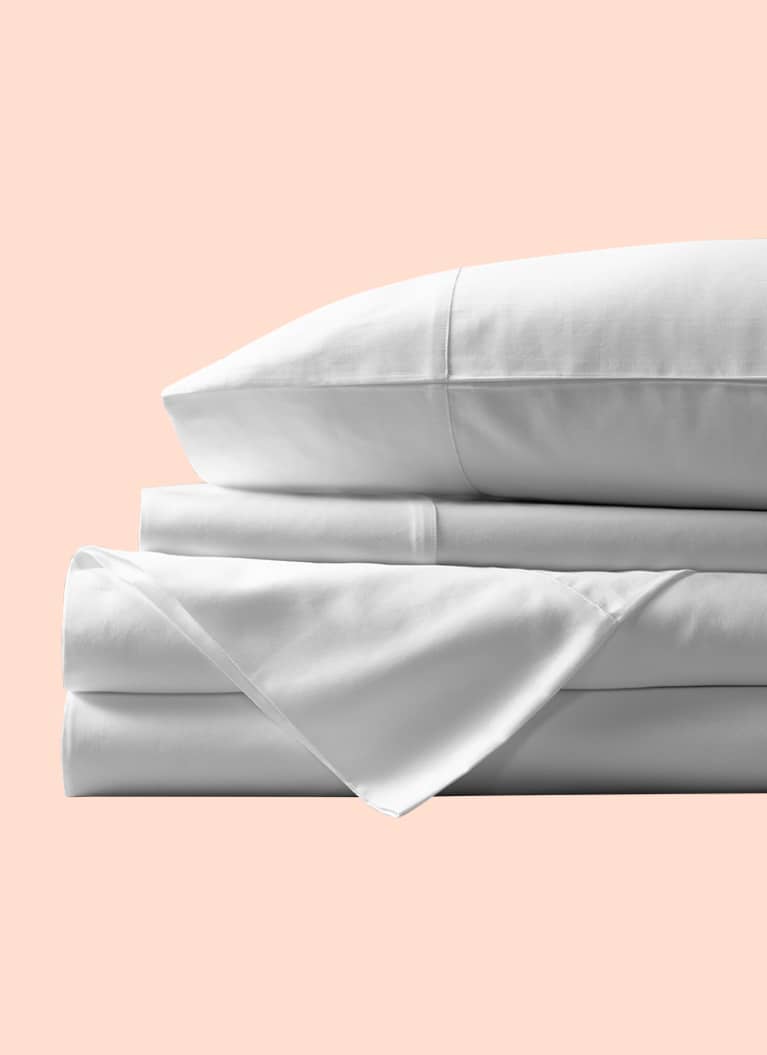 Boll & Branch
3. Organic Cotton Sheet Set from Looma
This new, direct-to-consumer brand offers cotton sheets that are GOTS certified and Fair Trade. The company works directly with cotton farmers to shorten supply chains and bring down costs. A partnership with Hanuman Girls' School in rural Rajasthan, India, means it can sponsor one month of students' tuition and meals for every set sold. The Looma sheet set is made from temperature-regulating cotton and comes in at a cool $149 for a Queen.
Looma Sheet Set ($124-$149)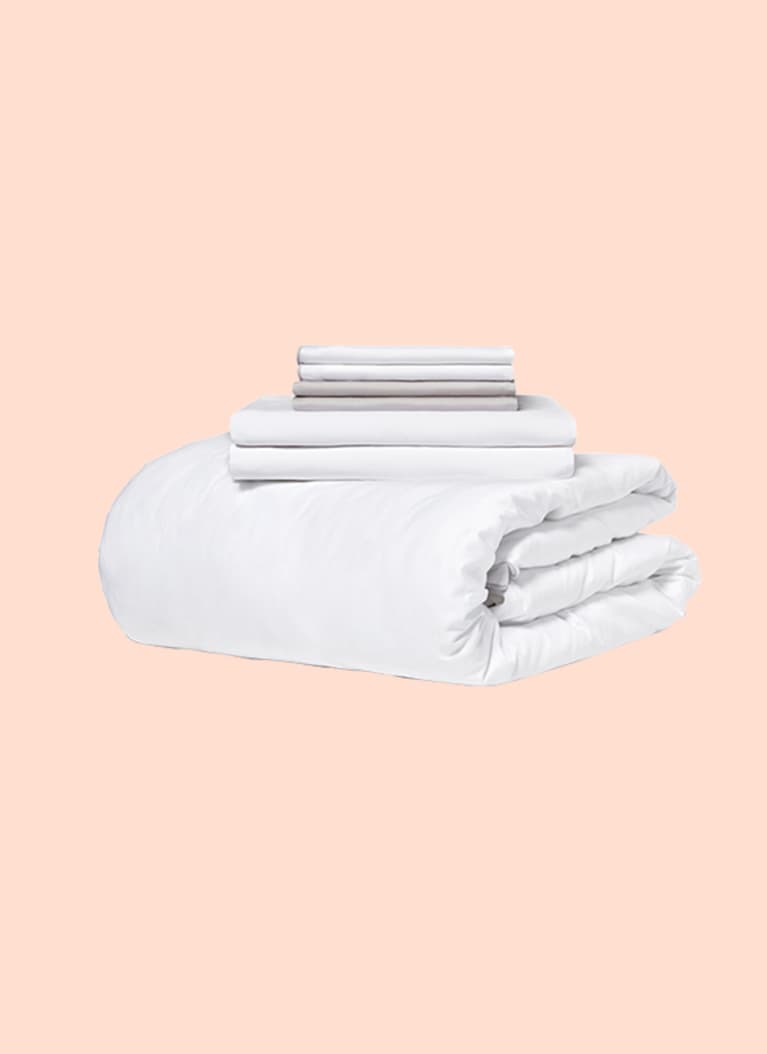 Looma
4. 300 Thread Count Organic Cotton Brushed Percale Sheet Set from Under the Canopy
In business for over 20 years, Under the Canopy is an OG sustainable sheet brand that doesn't cut corners. The company offers sheets that are GOTS, Fair Trade, OEKO-TEX, and FSC certified so customers can feel confident they're made in a way that prioritizes the well-being of the environment and people that made them. Bonus: Their percale sheets are now on sale for everyone who's stocking up for summer.
Under the Canopy 300 Thread Count Organic Cotton Brushed Percale Sheet Set ($37.49-$74.99)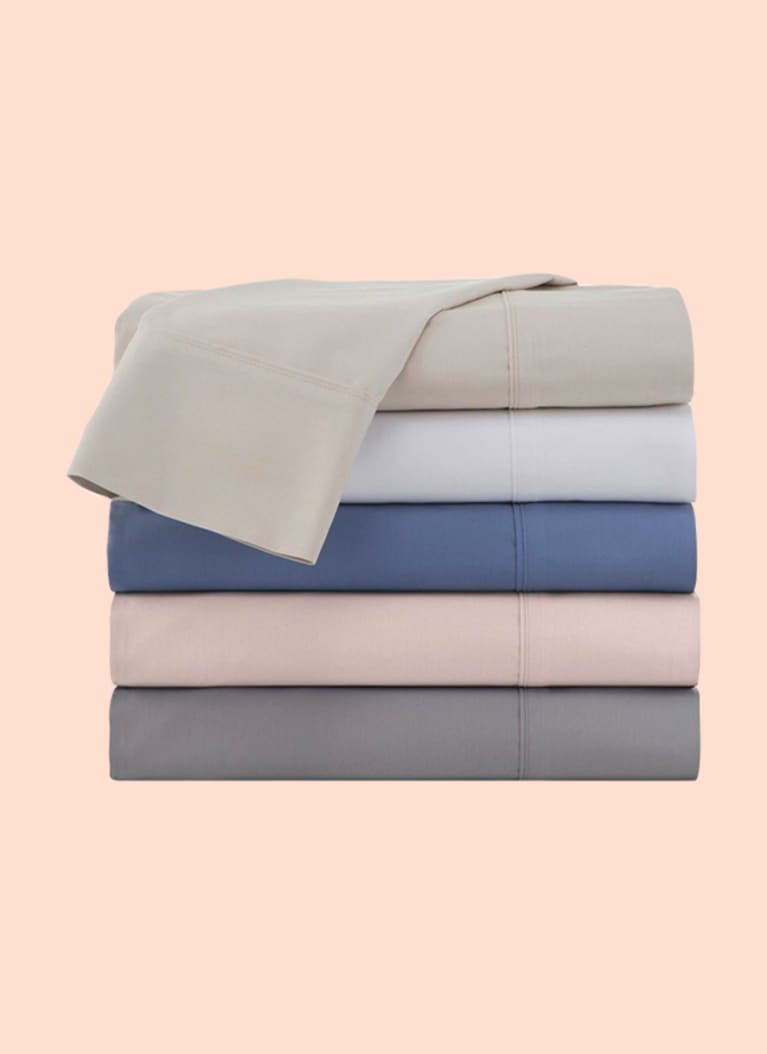 Under the Canopy
5. California Coast Linen Sheets from Sea Me
This minimalist line of linens is affordable and comes in a color palette inspired by the deep blues and sea-foam greens of the ocean. Started by two friends based in Odessa, a city on the Black Sea, Sea Me ships internationally
Sea Me California Coast Linen Sheets ($50-$185)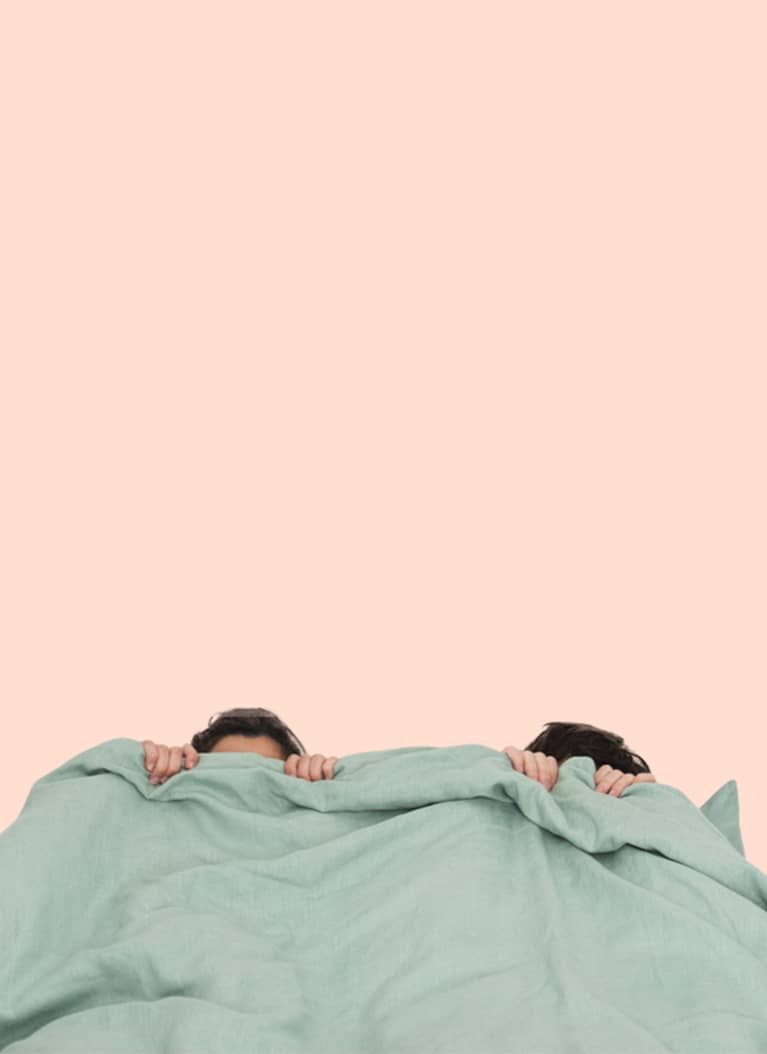 Sea Me