5 Ways To Make Your Collagen Powder Taste Delicious (Without Added Sugar)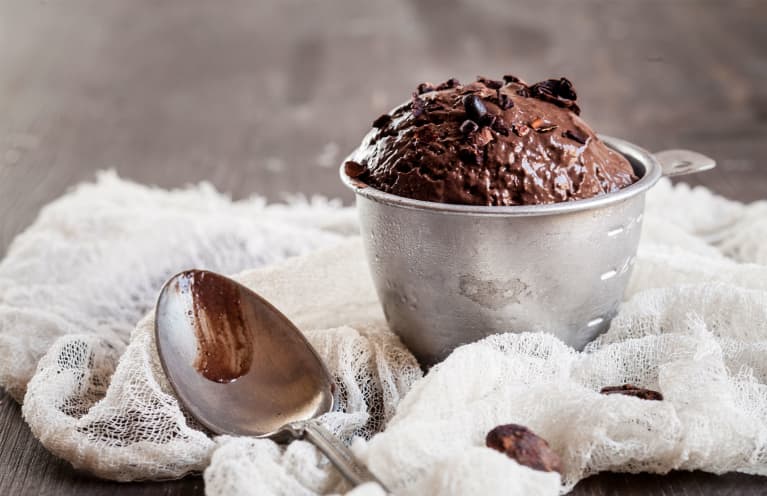 Our editors have independently chosen the products listed on this page. If you purchase something mentioned in this article, we may
earn a small commission
.
With more collagen powders on the market these days, it can be hard to determine which one is best for your lifestyle and nutrition goals. Luckily, culture writer Maggie Lange tested a plethora of different options to report on the best-tasting collagen powders for Bon Appétit.
One product that made the list of standouts? mindbodygreen's beauty & gut collagen+, of course. In terms of taste, Lange reported the blend having an earthy flavor (to each their own!), especially when mixed with lemon and water. (Lange, if you're reading this, we recommend you try our chocolate collagen next!)
See, it's almost impossible for a powder product to be completely undetectable when mixed into a simple beverage like lemon water, even if it is unflavored (especially since our collagen peptides are complemented by seven unique micronutrients, botanicals, and bioactives). And while Lange tasted earthier notes, other reviewers love the flavor (or lack thereof) of our unflavored collagen powder—many even stir it into a cup of warm almond milk as a nightcap.
However, to satisfy all parties, we decided to list out a few ways to incorporate this powder into your daily routine that will no doubt taste delicious. Here, find a few different options we've tried, tested, and loved:
1.
Cinnamon roll overnight oats
There are plenty of standard overnight oats recipes out there, but consider this one an elevated take on the classic to-go breakfast. We were inspired by this recipe on TikTok and decided to level up the nutrient profile by adding a scoop of the mbg beauty & gut collagen+.
Thanks to the blend of sweet flavors and different textures, you're sure to forget the collagen powder is present at all. This one is great for those who love a sweet breakfast or healthy dessert, as it can be whipped up in just a few minutes.
2. Iced chocolate shaken espresso
If you're drawn to a chocolate and espresso combo, this one's for you. The rich flavor of our chocolate collagen comes from organic cocoa powder that both tastes divine and packs a powerful nutrient punch. What's more, the blend is sweetened with organic monk fruit, meaning it's completely free of added sugar.
Not everyone is a coffee drinker, so we're here to offer an alternative option for those still seeking some caffeine. Allow us to declare: This collagen matcha recipe is quick, simple, and daily-ritual-worthy. If you like your matcha on the earthier side, feel free to leave it as is. If you want something sweeter, however, then you can add a few drops of vanilla extract or an alternative sweetener.
4. Simple breakfast cookies
Breakfast cookies are one of the easiest ways to craft up a sweet breakfast on a time crunch. While this may sound complicated, it's actually quite simple: These cookies are essentially oatmeal rolled into cookie shapes and baked for 15 minutes—with some chocolate chips tossed in, of course.
These cookies are ideal for those always in a rush in the mornings. The recipe makes about eight cookies, so you can even prep them for days ahead to save even more time. And if you're a devoted chocolate lover, feel free to swap out the unflavored collagen for the chocolate option instead.
5. Chocolate "nice" cream
If you aren't familiar with the term "nice cream," it's essentially a vegan, banana-based version of ice cream. In this recipe, the creamy consistency comes from a blend of frozen bananas, nut butter, and, of course, collagen powder.
For those looking for a natural dessert that tastes like the real thing, this chocolate banana nice cream recipe is perfect. The original recipe calls for cacao nibs on top, but you can incorporate sliced fruit, nuts, or whatever other additions you'd like. It will taste just like your favorite homemade sundae, but better. And if you don't prefer chocolate desserts, feel free to use our unflavored powder and embrace the sweet banana flavor as is.
Even if a collagen powder comes completely unflavored, that doesn't mean it will seamlessly stir into any beverage without any residual taste or consistency changes. Especially if that collagen formula is working overtime for you (and your well-being ritual) by including other premium bioactives like vitamins C and E, biotin, hyaluronic acid, and L-glutamine, plus turmeric and broccoli extracts.
If you want to truly make your collagen powder taste delicious, try out one of these recipes (or them all) to shake up your daily dose of collagen. And to learn more about the benefits of taking collagen supplements, check out this story.