These Are A Holistic Nutritionist's Top 5 Favorite Longevity-Supporting Foods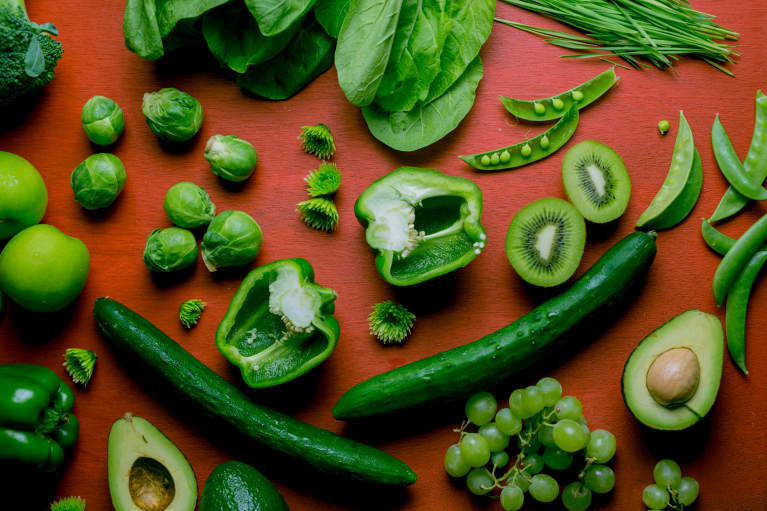 It's difficult to discuss longevity without bringing up sirtuins. That's because these little proteins delay the shortening of telomeres, aka the DNA "caps" at the ends of a chromosome. Since the natural process of aging is due to telomere shortening, it's certainly a worthwhile conversation to have. (If you need a refresher on sirtuins, take a gander here.)
So how can you boost the sirtuins in your body? Well, you can up-regulate autophagy (which has been associated with a longer, healthier life span), or you can eat sirtuin-activating foods, also known as "sirtfoods."
"Sirtuin genes are linked to longevity and metabolism," holistic nutritionist Kelly LeVeque shares on the mindbodygreen podcast. "We thought they could only be activated by fasting, but sirtuins can be activated by food." So which sirtuin-activating foods should we be eating? Below, LeVeque's list of sirtfood superstars.
5 sirtuin-activating foods.
A diet high in sirtfoods has been shown to prevent chronic diseases, which thereby increases life span and healthy aging. Of course, much more research is necessary before we can consider these foods a helpful treatment for age-related diseases, but it certainly doesn't hurt to add them to your plate. While there are many more sirtfoods to name (find a full list here), LeVeque discusses a few of her all-time favorites:
Incorporating a few sirtfoods into your eating plan can help you build quite the healthy menu for longevity. But sirtuins or not, eating a variety of nutrient-rich, whole foods is always a good idea. After all, as LeVeque notes, "It pays to mix up the colors and flavors on your plate."