This Simple Plank Modification Is Beginner-Friendly & Still Works Your Whole Body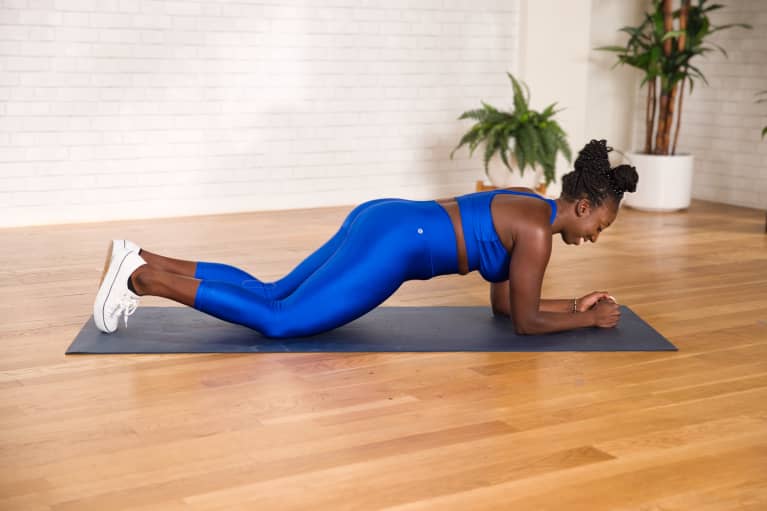 Planks target your entire body, so it's not a surprise that they show up in so many different workouts and routines. They're also a super-versatile move, simple to level up or down based on your skill level. So if you're still building up strength, there are ways to make planks a little more accessible. Case in point: a modified forearm plank on your knees. Personal trainer and fitness instructor Janeil Mason, M.S., demonstrates how to do this move, plus tips, modifications, and benefits.
How to do a modified forearm plank: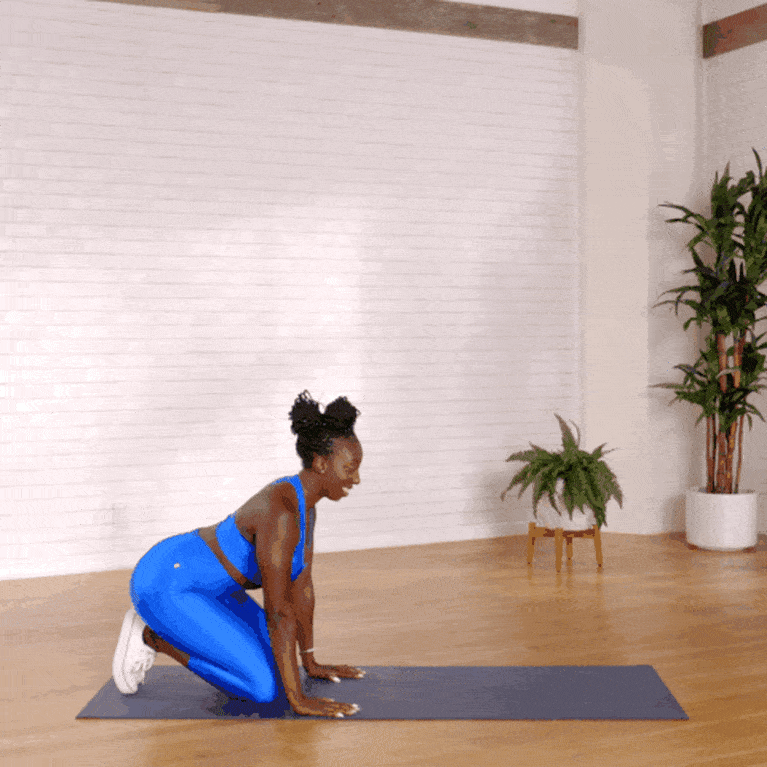 Start by kneeling on your mat.
Walk your hands forward, until your body is fully extended.
Place your forearms on the ground, with your shoulders stacked over your elbows. Engage your core.
Hold here for 30 seconds.
Walk your hands back toward your knees and repeat 2 to 4 more times.
Be sure to keep your shoulders directly over your elbows, not leaning too far forward or back, to protect your shoulder joints.
To start working your way up to a full forearm plank, as you hold, you can tuck your toes under and extend your legs, coming up for a few seconds. Then slowly lower back to your knees.
To add more arm strengthening, as you hold the forearm plank, press yourself up to a high plank (still on your knees) one hand at a time, lowering back down before walking your hands back down.
To engage your core, squeeze it up and in toward the midline of your body. As you engage the core, try not to sag in the hips, to protect your low back.
Keep your neck in a neutral position, gazing toward the ground just in front of your hands.
Forearm planks are incredible for building arm and shoulder strength—and lowering onto your knees doesn't change that! You're still going to feel it in your arms, and especially the triceps.
Along with working your arms, this beginner-friendly move is great for building overall core strength. And of course, since it's a bodyweight move, it doesn't require any equipment, and you can do it virtually anywhere.
The bottom line is, whether you're working your way up to more advanced plank variations or you're just in the mood for a slightly easier workout than you're used to, this move is definitely worth including in the lineup.