10 Questions To Ask If You Think You Have A Hormone Imbalance, From An MD
Integrative Medicine Doctor
By Amy Shah, M.D.
Integrative Medicine Doctor
Dr. Amy Shah is a double board certified MD with training from Cornell, Columbia and Harvard Universities. She was named one of mindbodygreen's Top 100 Women In Wellness to Watch in 2015 and has been a guest on many national and local media shows.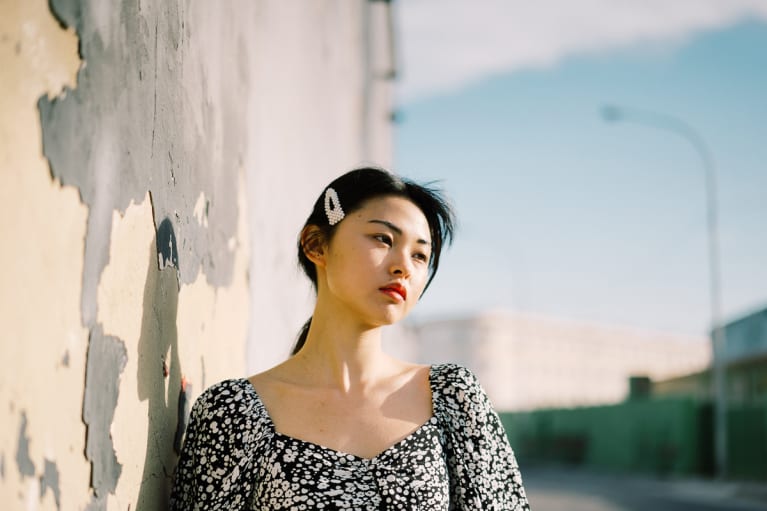 Our editors have independently chosen the products listed on this page. If you purchase something mentioned in this article, we may
earn a small commission
.
There are several key hormones that, if unbalanced, can cause the whole hormonal system to falter, zapping your energy and making you feel wiped out. And unfortunately, women are much more vulnerable to hormone imbalance than men, and the likelihood of this imbalance increases with age (oh joy!).
No matter what you may have heard about some new test or magical theory, there is no reliable and accurate testing for hormone levels that everyone can agree on. Throughout my extensive work in this area and continued discussions with colleagues, it's just something that remains very controversial.
The problem is that hormones are always fluctuating, and their functions are so intertwined that it's hard to capture the big picture. It's important to listen to your body, and if something feels wrong, consult your doctor. Here are some questions you can ask yourself if you think you may have a hormone imbalance.
My "hormones in harmony" quiz:
Do you feel tired all the time?
Do you have trouble sleeping?
Do you feel tired all day but then feel wired at night?
Do you have frequent mood swings?
Do you suffer from increased fat storage, especially around the stomach area or the upper thigh area?
Do you experience frequent headaches, especially new or worsened migraines?
Do you have increased cravings, either for salty foods, fatty foods, or sugary foods?
Do you have hives or unexplained rashes?
For women: Do you have heightened PMS symptoms?
For men: Do you have lower libido or increased fat storage?
If you answered yes to one or more of these questions, you may have a hormonal imbalance.
What to do if you think you have an imbalance.
If you suspect that you have an imbalance, I suggest you see your practitioner and get a full hormone work-up and blood work—and, of course, continue reading this book.
While these tests can be helpful for specific and big, obvious imbalances and perhaps more serious conditions, remember, it is hard to untangle the true underlying cause of hormonal imbalance since having just one hormone out of balance can cause a cascade of inefficiencies in other hormones. It's the combination of these hormones, the collective imbalance, that makes you so effing fatigued.
As a society, we put a lot of weight on testing. When things come out negative, relief abounds. The hormonal balance is so complex that it doesn't always show up on tests, so you still may have symptoms even while your blood work and other test results look fine.
So, I look at testing as just one piece of data. Really, it's a matter of listening to your body and seeing if your symptoms are getting better. That's why if you're tired, anxious, and stressed, there are other diagnostics than tests that are better indicators of what ails you. So, for example, one of the biggest ways to check if you're doing OK (or not) in the microbiome is to check on your energy levels.
As technology advances, we should one day be able to use testing to detect imbalances, but for now, early symptoms are best detected by questioning. We can look for clues from our own bodies. Hormones should work for you instead of against you, and when that hormone system is out of whack, you can work with your doctor to determine if your symptoms point to a hormonal imbalance.
It can be a bit of a guessing game, but my plan works on multiple levels that can help rebalance a multitude of hormonal issues.