Close Banner
Advertisement
This ad is displayed using third party content and we do not control its accessibility features.
paid content
 for

Here's Why Feeding Your Dog Fresh Food Is Better For Pets, Parents, And the Planet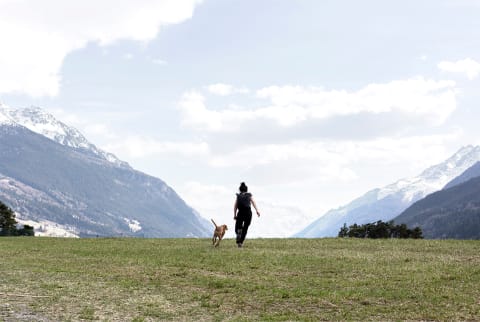 Image by Alba Vitta / Stocksy
Let's say you're craving a healthy and hearty meal… Would you rather hit a greasy drive-thru, or sit down to a freshly-cooked meal full of sustainably-sourced ingredients? Nothing tastes better than fresh food prepared with the planet in mind, and if our four-legged friends could talk, we think they'd agree! Perusing the pet food aisle can be downright overwhelming—but we're here to clear the air about why fresh food is ideal for pets, parents, and the planet.
The case for fresh food.
Fresh food, raw food, freeze-dried, kibble—how to know which dog food is right for your pup? While standard kibble has long been the norm, research suggests that dry food isn't doing any favors for our pets or the planet. If the greenhouse gas emissions of dry pet food production were a country, it would be the world's 60th highest emitter (yikes). On the opposite side of the spectrum, we have fresh food. Freshpet's Nature's Fresh line provides our doggos with safe and abundant nutrients while supporting our planet at the exact same time. Let's dig in.
What is fresh food?
Fresh pet food is all about maintaining the integrity of nutrient-dense ingredients. A human analogy: It's a bit like choosing a colorful Buddha bowl full of protein and veggies, versus a bag of something processed. Freshpet's Nature's Fresh recipes are gently steamed at low temperatures (to protect the ingredients) and then stored fresh in the fridge—just like people-food! Because of this process, their fresh pet food is packed with essential micronutrients to help your pet thrive—without the preservatives, fillers, or over-processed "meat powders."
Just like we should be able to read (and pronounce) the ingredients on our food labels, the pet food we choose should be just as transparent. The Nature's Fresh® Grain Free Chicken Recipe with Carrots & Spinach is full of humanely-raised chicken as a source of protein and essential amino acids—plus carrots and spinach to support healthy digestion. The Beef Recipe with Garden Vegetables & Grains leads with grass-fed beef from family farms, with garden veggies for happier digestion. The clear-cut ingredients of fresh food speak for themselves—but choosing Freshpet takes "healthy" to the next level.
Fresh food that's healthy for the planet too.
In addition to the nutritious benefits of Freshpet's Nature's Fresh recipes, this brand is paving the way for a future of sustainable pet food with their responsible sourcing. Through partnerships with regenerative family farmers, Freshpet is working to change the world—one bowl of sustainably farmed food at a time. Just take their certified humanely-raised chicken, grown without antibiotics on a family-owned farms. Similarly, Freshpet sources their beef from a cooperative of family farms, where animal welfare and regenerative farming practices are a priority.
By partnering with regenerative family farmers, Freshpet is able to support a more sustainable future—and examples abound. These farmers use practices like cover cropping to reduce water use, plus crop rotation to help restore the health of the soil and biodiversity. The pesticide-free practices of these farmers also help protect the overall ecosystem, while avoiding the harmful runoff that occurs when pesticides reach our water sources. Beyond their partnerships, Freshpet even uses wind energy to power their kitchen (#goals).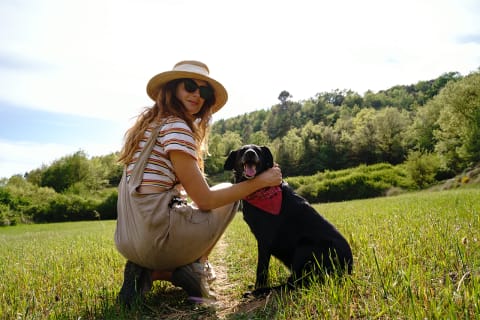 Image by Marco Reggi / Stocksy
This is what sustainable pet parenthood looks like.
As passionate pet parents, we want our pets to eat just as well as we do. But when our pet's lifestyle also aligns with our efforts to live more sustainably? That makes being a pet parent feel as fulfilling as it is fun. There are a lot of different pet food options out there, but Freshpet is leading the way in pet food sustainability… Trust us, if we had a tail—it'd be wagging too.
More On This Topic
more Relationships
Advertisement
This ad is displayed using third party content and we do not control its accessibility features.
Advertisement
This ad is displayed using third party content and we do not control its accessibility features.