5 Fall Foods With A Heart-Healthy Boost + How To Cook Them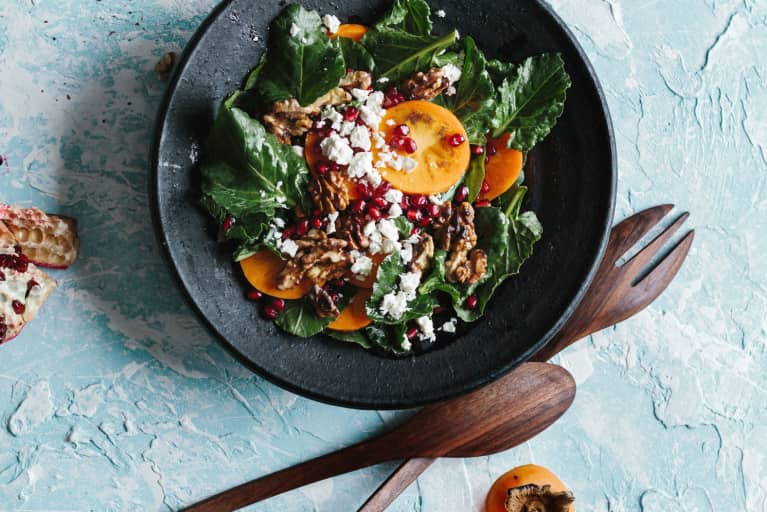 Fall produce isn't just gorgeous, it's also nutrient-packed. And it turns out that many all-star autumn ingredients are great for the most important muscle in your body—your heart. Read on to learn about some of my favorite fall produce that deserves a spot in all your ticker-friendly seasonal dishes.
Grapes (green, red, and black) are in season now and contain a mix of beneficial antioxidants and other polyphenols, including flavonoids and resveratrol, which have anti-inflammatory properties and play a role in supporting heart health.
How to use: Grapes make a refreshing snack any time of day and are also wonderful in overnight oats, salads, and blended into smoothies for natural sweetness.
Everyone's favorite gourd isn't just great for carving, it's also smart for your heart. Pumpkin is rich in potassium, with 1 cup of the puree offering nearly 500 mg of this heart-healthy mineral. And the same serving is packed with 6 grams of filling fiber.
How to use: Add pumpkin puree to your oatmeal, smoothies, muffins, pancakes, and more!
This bell-shaped winter squash is harvested from mid-August through November. The butternut's intensely orange flesh is packed with sight-saving beta-carotene. It's also a superfood for heart health. One cup of cooked butternut boasts one-quarter of the fiber you need for the whole day, and as much potassium as a potato, which is important for maintaining healthy blood pressure.
How to use: Butternut is wonderful cubed and roasted or steamed. The next time you make muffins, swap half the butter or oil for 1 cup of mashed butternut.
This seasonal beauty isn't just delicious in fall desserts. Studies have found that eating apples daily may help lower cholesterol levels and other markers associated with heart disease. The soluble fiber in apples—pectin—is the component that's responsible for the cholesterol-lowering effect. It actually blocks cholesterol in the gut and encourages the body to use it instead of storing it.
How to use: Apples make a super snack, but you can also slice them into salads, sauté in coconut oil for a side dish, and bake them with spices for a healthy treat. Or, try my favorite apple spice smoothie recipe.
This dark leafy green is available year-round but peaks in late fall to early winter. In addition to being fantastic for your eyes, kale also contains a hefty amount of calcium (359 mg per 2 cups cooked). While we think of calcium mostly for bone health, it's also super important for our hearts. The mineral, along with magnesium and potassium, helps regulate blood pressure. Plus, calcium plays a role in weight management, which is also smart for your ticker.
How to use: Kale is delicious chopped in salads, sautéed with garlic, and used in baked dishes, like this Butternut & Kale Lasagna.
Next time you go to the farmers market or grocery store this fall, consider adding some of these heart-healthy and delicious fall favorites to your haul.